3 Card Poker Rules – Do You Know How To Play This Game Well?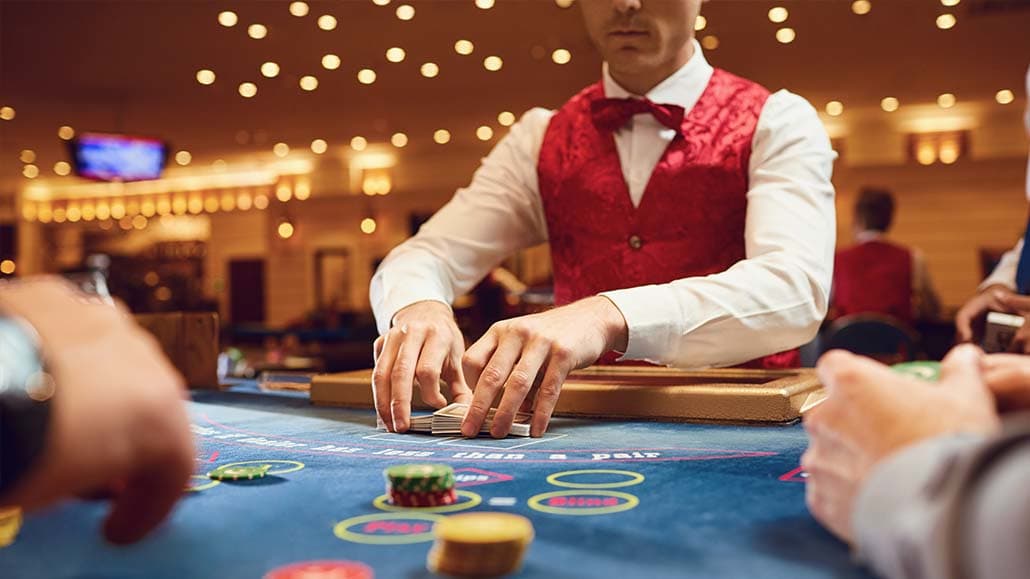 11 minutes
Last Updated: May 13, 2022
How to Play 3 Card Poker – Rules And More!
3 Card Poker is a variation of poker that came up in casinos during the 1990s. Today, it's one of the most popular gambling games in the world, not to mention one of the most entertaining ones as well.
If you're planning a trip to Vegas or want to try out 3 Card Poker somewhere else, you should make a bit of time to learn how to increase your chances of winning.
With that in mind, if you're set on mastering this exciting game, you've come to the right place!
On this page, we'll share with you all of the tips on how to play 3 Card Poker, essential strategies, odds, and much more. So, without wasting any of your time, let's jump right into the 3 Card Poker rules.
3 Card Poker Rules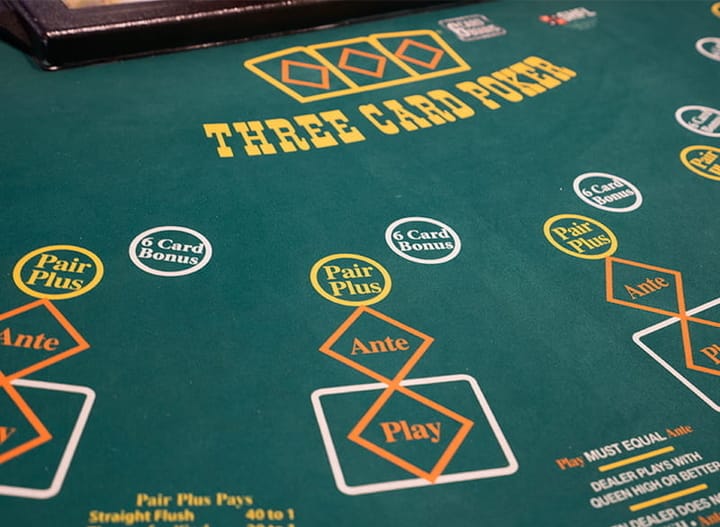 The good news is that the 3 Card Poker rules are fairly straightforward and easy to learn. Its simplicity is probabaly one of the major reasons it became so popular in casinos worldwide.
The game plays on a standard 3 Card Poker table with three betting circles in front of each player.
The top one is labeled "Pair Plus," and the two underneath are labeled "Ante" and "Play."
There are two types of bets in 3 Card Poker, both with different payouts:
Ante – You place a bet against the dealer's hand. If you win the bet, you receive a payout in accordance with the ante payout table.
Pair Plus – You place a bet on an outcome of a pair or better. If you get a pair win, you get a payout according to the pair plus payout table. It's placed before the dealer distributes the cards, and you can't increase it or withdraw it once the game starts.
This is all there is to know about actual 3 Card Poker rules, and now let's see how to play this game.
How to Play 3 Card Poker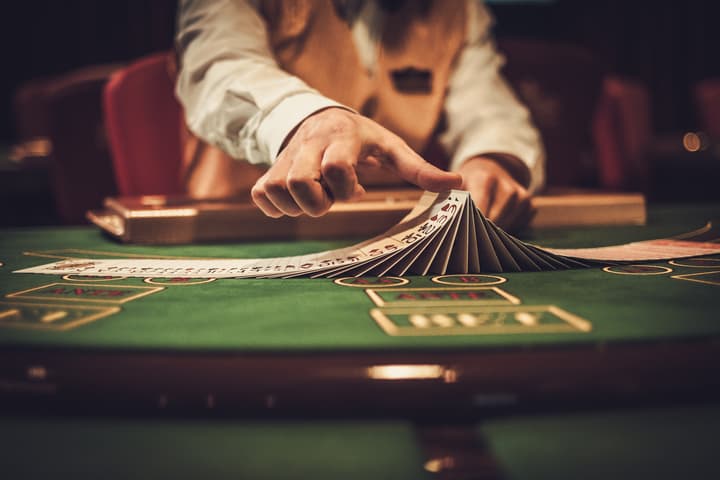 Every 3 Card Poker game begins with you making a bet in the Ante and/or Pair Plus circles. After this, the dealer shuffles one standard 52-card deck and deals three cards to everyone at the table, including himself.
The player's cards are dealt face-up, and the dealer's cards are dealt face down.
We should highlight that you're only going up against the dealer. Although it's based on poker, the game carries a close resemblance to blackjack when it comes to this. No matter how many players there are at the table, their cards bear no relevance to what you're playing.
On that note, if you're familiar enough with math probabilities, you can use the other player's visible cards to eliminate certain combinations the dealer might have.
If you've placed an ante bet, you can choose to raise or fold. If you opt for the latter, you'll lose your ante bet, as well as your pair plus bet, if you've made it.
In case you decide to raise and challenge the dealer's hand, you will place a bet of an equal amount as your ante bet.
To determine the winner of the game, the dealer must qualify. He can qualify if he has a queen high card or better. If not, he's disqualified. In such cases, you win 1:1 on your ante bet and get your raise back.
Opposite to this, if the dealer qualifies, his hand is compared to the player's hand to determine the winner.
If your hand is better, you win, and you get paid for both the ante and play bets.
Another thing that makes 3 Card Poker so popular for poker players is that any ties go to the player.
When it comes to Pair Plus Bets, the outcomes are determined in a slightly different way. If you don't get a pair, you lose the bet, no matter how good or bad the dealer's hand is compared to yours.
If both you and the dealer get a pair, the winner is determined by the rank of the cards.
Additionally, if both you and the dealer have the same ranking pair, the winner is determined by the higher ranking value card, known as the kicker.
Hand Rankings in 3 Card Poker game
Hand rankings in 3 Card Poker differ from those in classic poker since each hand consists only out of three cards. Here are all of the card rankings in 3 Card Poker, starting with the strongest hand:
Straight Flush – Three consecutive hands of the same suit.
Three of a Kind – Three cards of the same rank.
Straight – Three consecutive cards in any suit.
Flush – Three same-suited cards.
Pair – Two cards of the same rank.
High Card – Non-paired cards with no consecutive suit or order between the cards.
As you can see from the rankings above, an exciting aspect of 3 Card Poker is that a straight has a higher ranking than a flush. While this may seem unorthodox for a poker game, the reasoning behind this is simple.
It's easier to get a flush than a straight in 3 Card Poker because it is a three-card game.
Now that we understand the 3 Card Poker rankings from top to bottom, it's essential to grasp just how often each type of hand can occur during the game. For more precise information, check out the table below:
| | | |
| --- | --- | --- |
| Rank | Frequency | Probability |
| Straight Flush | 48 | 0.22% |
| Three of a Kind | 52 | 0.24% |
| Straight | 720 | 3.26% |
| Flush | 1,098 | 4.96% |
| Pair | 3,744 | 16.94% |
| High Card | 16,440 | 74.39% |
| Total Hands | 22,100 | N/A |
3 Card Poker Odds and Payouts
We've already mentioned how much an Ante bet pays out, as the payout is universal for every 3 Card Poker hand. Before we dig deeper into the 3 Card Poker odds and payouts for Pair Plus, we should mention that exact odds can vary depending on the place you're playing this game at.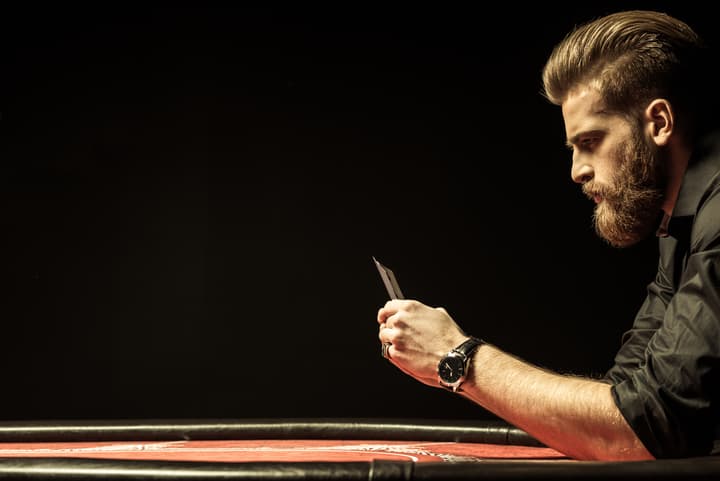 That said, here are the standard payouts for the "Pair Plus" bet which is more rewarding but also riskier. It offers the following payouts for your wins:
Mini Royal Flush – Up to 200 to 1 payout
Straight Flush – 40 to 1 payout
Three of a Kind – 30 to 1 payout (or 25 to 1)
Straight – 6 to 1 payout (or 5 to 1)
Flush – 3 to 1 payout (or 4 to 1)
Pair – 1 to 1 payout
Additionally, in some places, you'll also have the option of claiming Ante Plus. This bonus is available to you if you manage to lineup one of the three strongest hands.
Unlike the Pair Plus bet, the Ante Plus doesn't require any further bets. They can also vary from poker room to poker room, but generally, they look like this:
Straight Flush – 5 to 1 payout (or 3 to 1, or 4 to 1)
Three of a Kind – 4 to 1 payout (or 2 to 1, or 3 to 1)
Straight – 1 to 1 payout
As you see, 3 Card Poker odds may differ from casino to casino, so you definitely should be picking games with higher payouts whenever you have a chance.
Best 3 Card Poker Strategy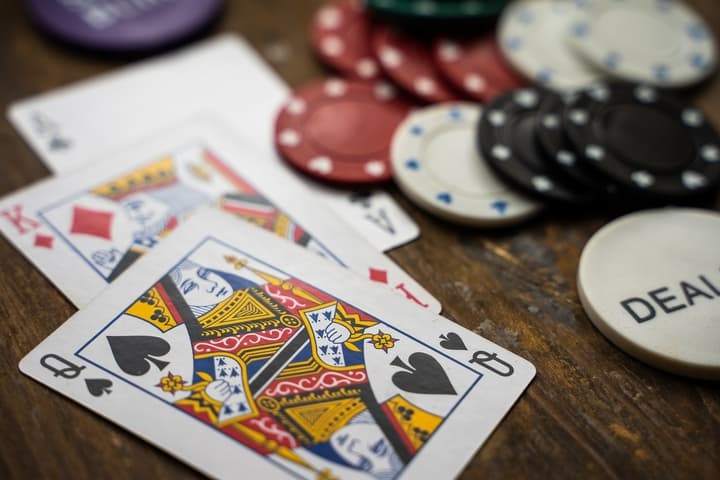 As is the case with any other game like craps or even roulette, players always strive to find out how to play 3 Card Poker and any secret strategies to give them the edge.
When it comes to 3 Card Poker strategy, the truth is that because it's so simple and involves only three cards, there are no special tactics or particular aspects you need to think about when betting.
The only thing you need to focus on is the mathematical probability of beating any other random three cards if you get a weak hand lower than a Q, 6, 4.
If you manage to play 3 Card Poker optimally, you can expect a relatively low house edge of just around 3.3%.
There aren't many things to pay attention to for optimal strategy, but here are the most crucial ones:
Always Remember the Bottom Line Hand – As we mentioned briefly above, any hand lower than a Q, 6, 4 can get you in trouble. For this reason, if you get any hand weaker than this, consider folding right away. Only call if you have a card equal to or better than Q, 6, 4.
Don't Force Pair Plus Bets – Pair plus bets are arguably the most exciting part of 3 Card Poker. They promise you big payouts and some very lucrative wins. However, you shouldn't always go for the Pair Plus bet. These bets further increase the house edge by more than 2.3%, making you lose more money in the long run compared to the ante bet.
Use the Other Player's Cards if Allowed – If the casino doesn't prohibit you from looking into other player's hands, you should use the opportunity to count the available cards. Doing so will allow you to eliminate possible combinations and narrow down the dealer's hand to individual cards. This won't guarantee you a win, but it will help you get a close grasp of what the dealer might have.
A Brief Summary of this 3 Card Poker Guide
You can pick up the 3 Card Poker essentials in just one afternoon and expand on your game as you play it. The key takeaway is how the gameplay works and the ranking cards, which are slightly different in standard poker variations, such as Texas Hold'em.
The game is simple, fun, and definitely worth a try.
That said, with all of the information we've shared with you on this page, you know more than most other 3 Card Poker players you'll be going up against.
If you still want to go further and deepen your knowledge of casino games, you should take a look at this guide on Ultimate Texas Holdem, which is also a very exciting game