The introduction of live games into online casino lobbies was one of the biggest breakthroughs in the iGaming industry.
While table games like roulette and blackjack were available to players before live casinos, the virtual versions lacked interactivity and the adrenaline usually associated with real games.
Live casino games changed this by bringing the actual casino experience into our homes.
If you are not fully familiar with what live casinos are and how they work, keep reading and find out exactly what games you can play, how they compare, and what perks you can expect from playing live casinos online.
What are Live Dealer Casino Games?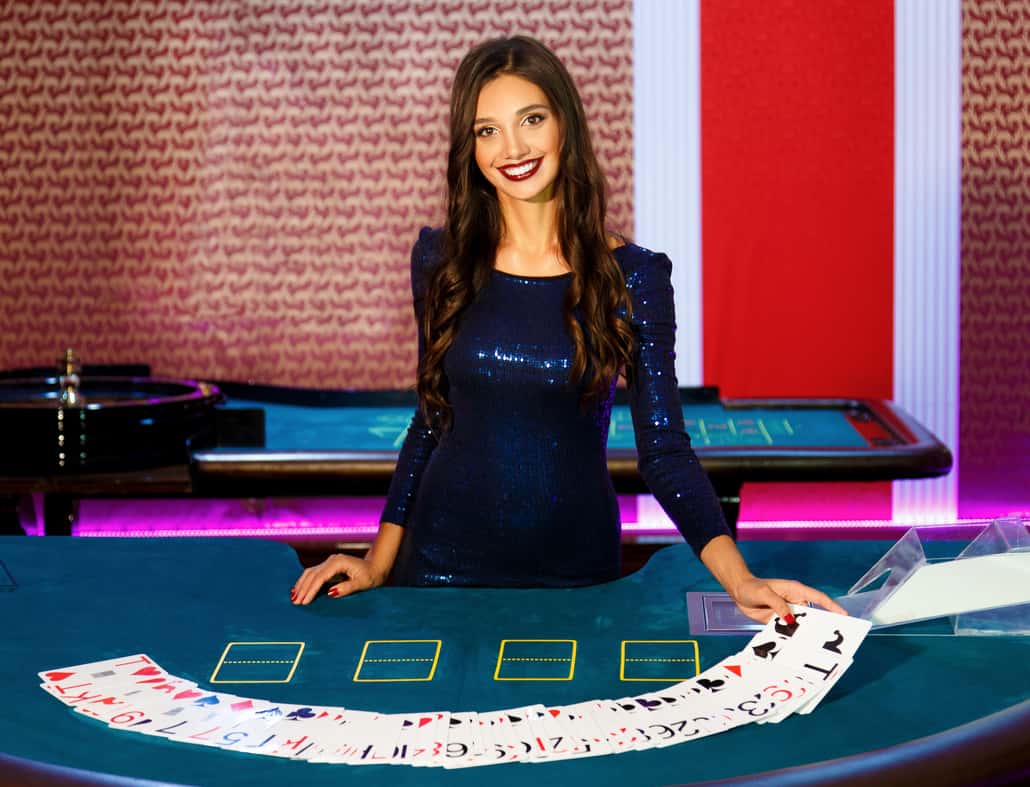 Live casino games, also known as live dealer games, feature a live stream of a casino game from a casino studio, along with the ability to make bets on your computer or mobile device.
These games perfectly mimic the actual casino experience, showing you the real dealer, cards, roulette wheel, and all other casino elements on your screen.
The difference is that you don't need to be at the casino to make bets on these games.
You can place your bets from the comfort of your home.
The amazing blend between live casinos and online casinos that these games offer makes them perfect for all players who love table games but don't necessarily have the time or the patience to go and play in a live casino environment.
The best real money casinos on the internet now offer dozens of different live games with varying degrees of betting levels, different rules, and an ever-changing cast of dealers bringing you the action.
How to Play in a Live Casino Online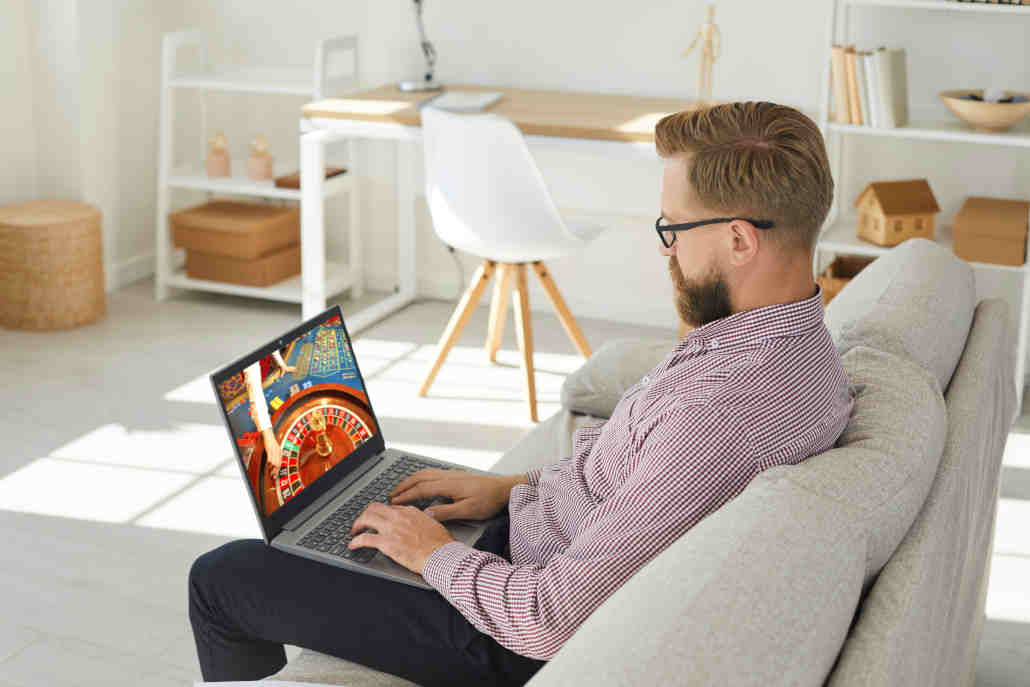 To play at a live casino online, you must first pick a casino platform that features live dealer games and sign up for an account.
Fortunately, plenty of top-class online casinos include live casino games nowadays, and we can recommend some of the top live casinos to you.
Our team has spent many hours testing out some of the best online casinos in search of the best for live dealer game players.
We used a strict set of criteria to find the best live casinos, but if you want to try something else, you can always use those criteria to test the platforms and find your own best.
Once you are signed up, go to the live casino lobby and pick your game. You will be able to directly watch the live stream of the game and start making bets immediately if you have funds in your account.
One thing to remember is that live dealer games don't allow for free casino games. Also, your time to act at live dealer tables can sometimes be quite limited, so I would suggest observing for a while before you start making any major bets on live casino games.
How to Find the Best Live Casino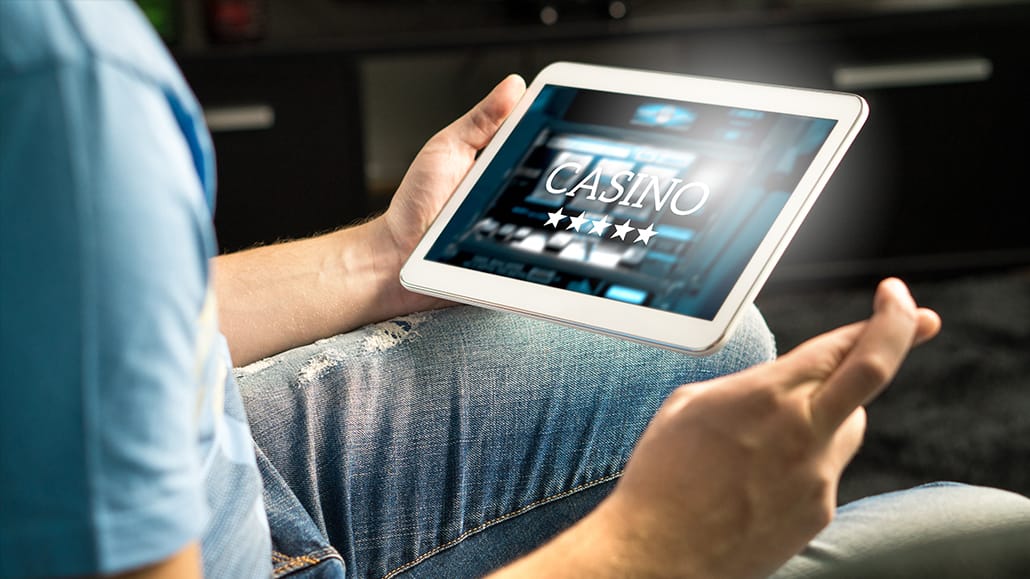 There are hundreds of live casinos out there, but not all of them can offer you the same high-end playing experience as the very best of them.
Our casino experts have spent many hours testing and reviewing the best live casinos and talking to players to find out the most important things they look for.
Before picking any site to play at, you should be aware of the criteria we use when rating live dealer casinos, as these are the same criteria you should use to make your choices.
While you can comfortably pick any site from our list of the top online casinos to play at, it is also recommended that you do some research yourself and make sure that the site you are choosing is right for you.
These are some of the most important criteria you want to use when deciding between different live casino sites:
License and Security: When gambling online, your safety should always be your number one concern. For that reason, ensure your live casino is licensed in your jurisdiction and approved by MGA, UKGC, or the likes of it. Check out our reviews and reviews from other players to make sure.
Live Games Selection: It is typical for casinos to offer fewer live casino games than virtual games. However, you want to find a site that has plenty of variety and one that offers your favorite live casino games in abundance.
Welcome Bonus: The value of a welcome bonus cannot be overstated. You should always look to deposit with sites that offer valuable welcome bonuses with reasonable wagering terms that you can meet at the live dealer tables.
Live Casino Promotions: Live casino is often treated as a separate part of an online casino platform. For that reason, there may be special promotions for live dealer games. Make sure to find out what live dealer promos are running and how you can get into them.
Loyalty Scheme: Another way to earn extra cash while playing live dealer games is through VIP and loyalty schemes. Find out which casinos give back the most to live casino players and how you can get some extra returns this way.
Banking: Equally as important as your security is the ability to deposit and withdraw your funds promptly and without paying extraordinary fees. Your casino's banking department is yet another crucial element to look at.
Customer Care: Finally, make sure that the live casino you are registering with can help you promptly in case you encounter any problems with the live dealer games, bonuses, banking, or any other aspect of your play at the site.
Most Popular Live Casino Games
We have discussed how live casino games have revolutionized the iGaming industry, but now it's time to get into more detail and look at the actual games you can play with live dealer action.
Casino software providers like Evolution Gaming, NetEnt, and Pragmatic Play have introduced quite a few live table games to online casinos. The list just keeps growing with each year.
You can even find games in live lobbies that were never even available in virtual versions or brick-and-mortar casinos anywhere in the world.
Yet, most players look forward to playing classic table games in a live casino setting, so let's start with those and work our way up to some of the more modern live dealer casino games.
Live Dealer Blackjack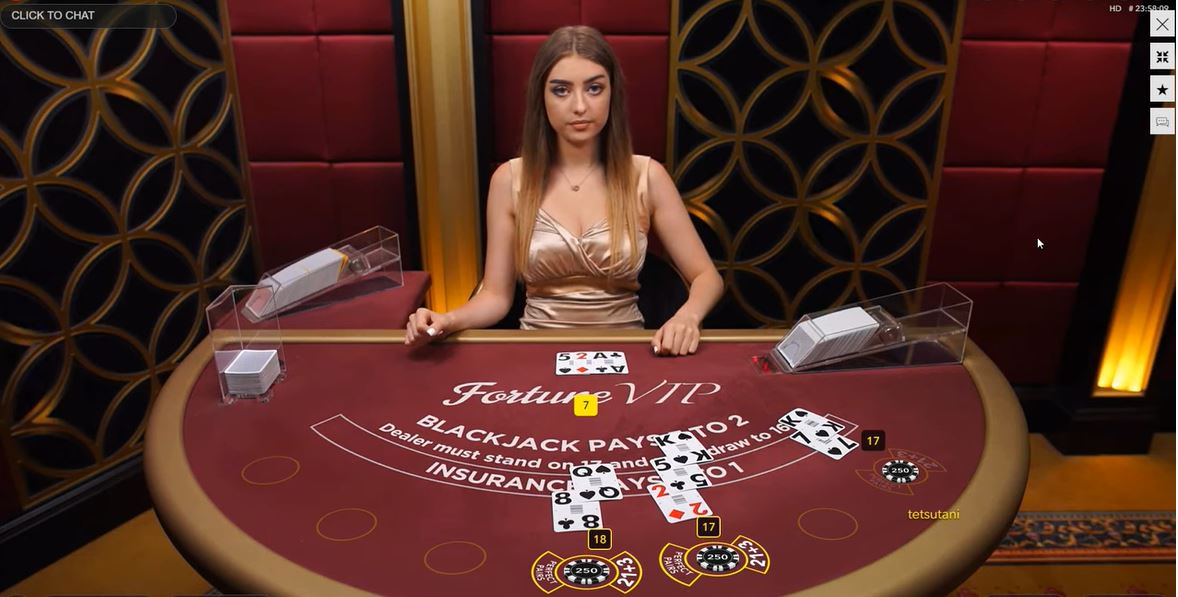 Blackjack is probably the most popular card game in the world, and it is offered in more or less every live casino in the US, Europe, and beyond.
Live dealer blackjack was one of the first live casino games to emerge in the online casino industry, as it was a game that players already knew how to play and were looking to play more of.
The one thing to note is that blackjack is a game that only allows a set number of players per table.
This means you will be playing with only a handful of other players, and the dealer will deal the cards to all of you simultaneously.
This makes live dealer blackjack slightly different from other live games, as you will have to wait for other players to act on their hands, just like you would in a brick-and-mortar casino.
Most online casinos these days offer quite a few different live blackjack tables to pick from, with a varying range of betting limits and blackjack rules.
These things make live dealer blackjack one of the most entertaining games of this sort, as the action is as real as it gets, and the stakes can get pretty high at some tables.
Live Dealer Roulette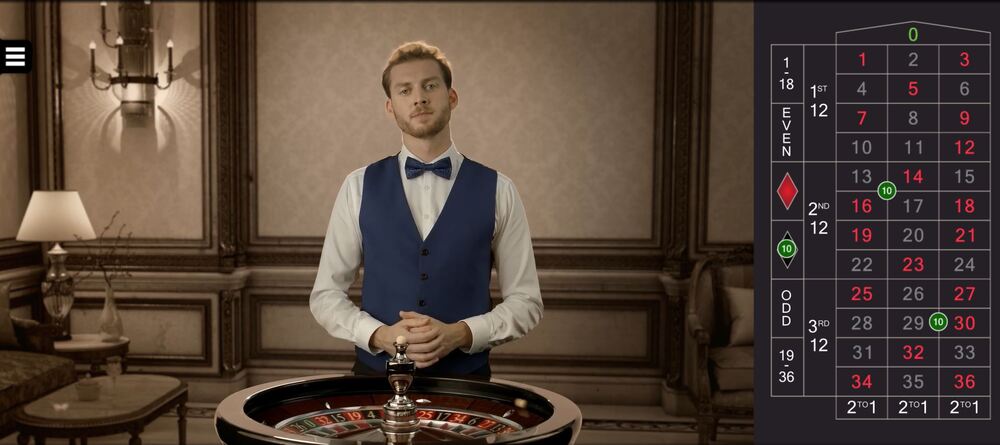 Another extremely popular gambling game, roulette, made its way into the live dealer lobbies very early as well.
Games like European, French, and American Roulette were the first to be offered, with many different players making their bets at the same wheel at the same time.
Today, most live dealer roulette tables actually display the amounts won by the big winners playing along with you and allow players to type messages in the chat window, adding interaction to gameplay.
Live dealer roulette is extremely fast-paced, which is one of the things that some players don't like about it.
Making bets can be a bit rushed and sometimes too fast for players who like to make many bets on every spin.
New live dealer roulette games like Lightning Roulette have revolutionized the game by adding jackpots and extra payouts for certain numbers while diminishing regular payouts in turn.
If you are really looking to gamble it up at an online casino, some of these modern roulette versions you can play with a live dealer are probably the way to go.
Live Dealer Baccarat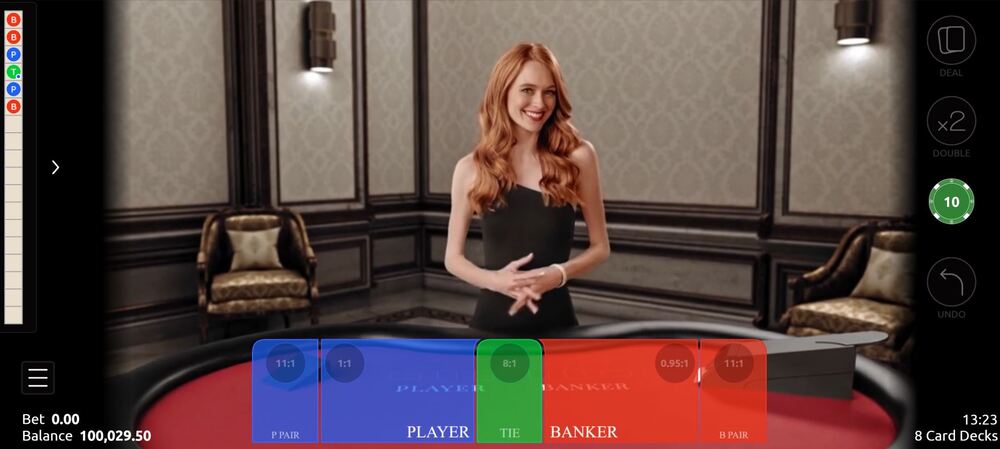 The third most popular live dealer game is certainly baccarat, a game that's very easy to learn how to play and one you won't need much skill for.
In live dealer baccarat, the dealer will do everything for you, and all you need to do is pick which hand you want to bet on.
Being such a simple game, baccarat is generally considered one of the most attractive gambling games.
Every hand basically comes down to a coin flip, making your gut feeling and luck the decisive factors.
If you enjoy playing baccarat in brick-and-mortar casinos, live dealer baccarat should give you the same pleasure, as you will be getting involved in the same type of action and will have the ability to up your stakes from very low to quite significant.
Dream Catcher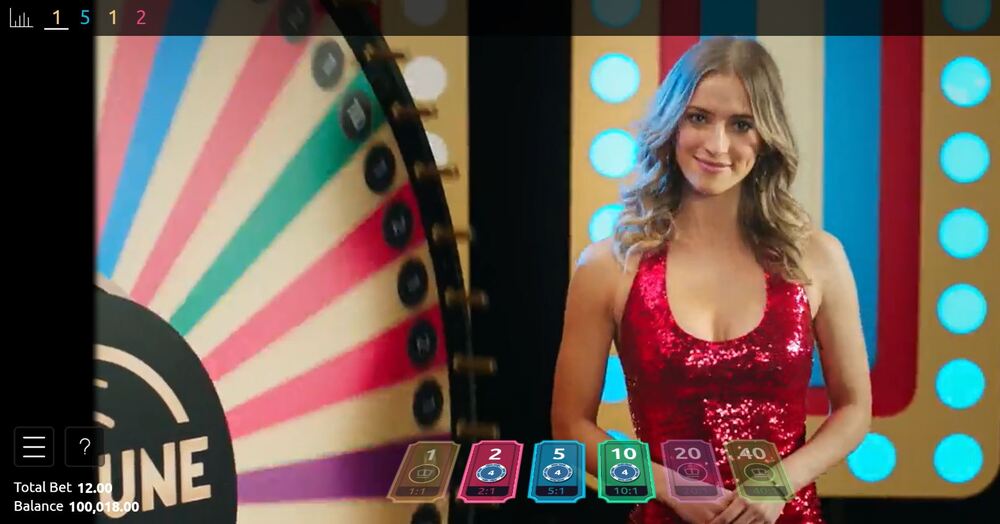 Dream Catcher is one of the most exciting live casino games out there. Created by Evolution Gaming, this popular game features a game show-type action and is absolutely addictive.
Players in Dream Catcher bet on the spins of a real wheel of fortune, which is spun by a real host or hostess who keeps the action going.
With all winning fields on the wheel, special 2x and 7x multipliers, and plenty of opportunities to win huge, Dream Catcher has become especially popular among online casino players.
The hosts of this game are especially careful about keeping the players in the chat entertained, which is why they will constantly keep talking to the players and answering chat messages throughout gameplay.
Dream Catcher can be an amazing alternative to online slots with a reasonable payout rate and a chance at some huge jackpots if you are bored of all the same old games you find in your local casino.
Deal or No Deal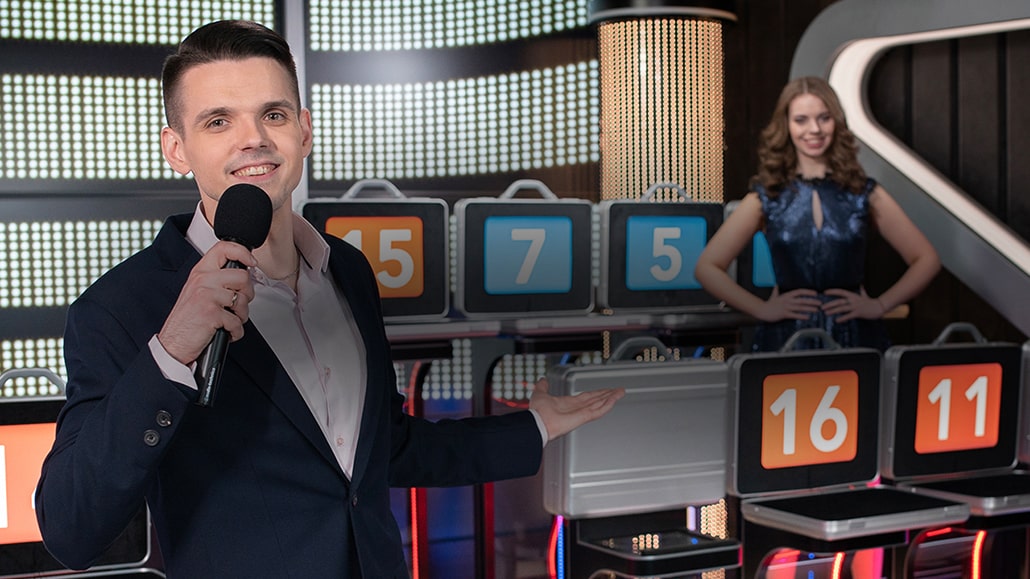 Another game you may want to try out in some of the best live casinos is Deal or No Deal.
Inspired by the popular game show, Deal or No Deal is a gambling game like no other.
Much like Dream Catcher, Deal or No Deal is a game where the hosts do their best to keep the players' attention and entertain them during the action while serious bets are actually taking place.
The game may not seem like your typical gambling game, but it is, in fact, a highly volatile game that should be approached carefully.
At the end of the day, Deal or No Deal is yet another invention of the live casino industry that has changed the way players can gamble in online casinos forever.
Live Dealer vs. Virtual Casino Games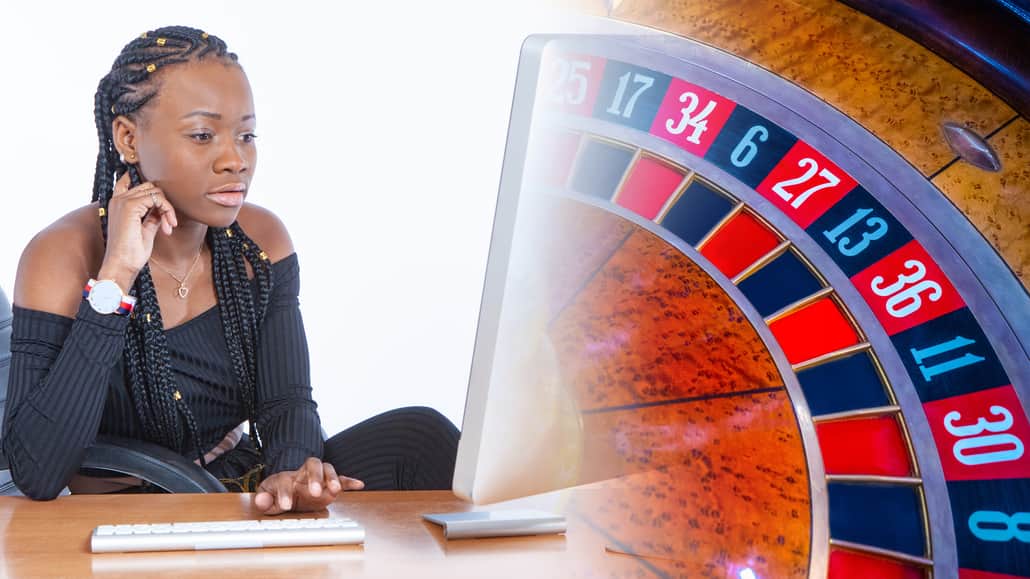 Live dealer games and random number generator powered casino games are similar on many levels but different in a few important aspects.
We compared the two types of online casino games and their pros and cons in the table below.
This should give you a pretty good idea of what exactly you stand to gain or lose by playing one or the other.
| | |
| --- | --- |
| Live Casino Games | RNG Casino Games |
| Pro: The real casino atmosphere and interaction with the dealer. | Pro: A seemingly limitless selection of different games to pick from. |
| Pro: Other players are playing with you, and you get to chat with them. | Pro: You can play for the tiniest of stakes and raise your stakes as you see fit. |
| Pro: New gambling games you never had a chance to play in the past are available. | Pro: You get to pace your own action as you choose, with no time restrictions. |
| Con: The pace of gameplay can be too fast or too slow in certain live casino games. | Con: Action can get out of hand with fast spins and no breaks. |
| Con: Limited number of tables and range of stakes at some live casinos. | Con: There is no feeling of playing with other players or communication with the dealers. |
At the end of the day, choosing between live casino games and virtual casino games comes down to your personal preferences.
While virtual games allow you to benefit more from various casino bonuses and play many more different variations of each game, the live casino seems to be very appealing to a massive number of players.
If you enjoy the actual feel of the casino and like to play classic gambling games, then picking one of the best live casinos to play at is definitely the way to go for you.
Tips and Tricks: Get the Most from Your Live Casino Experience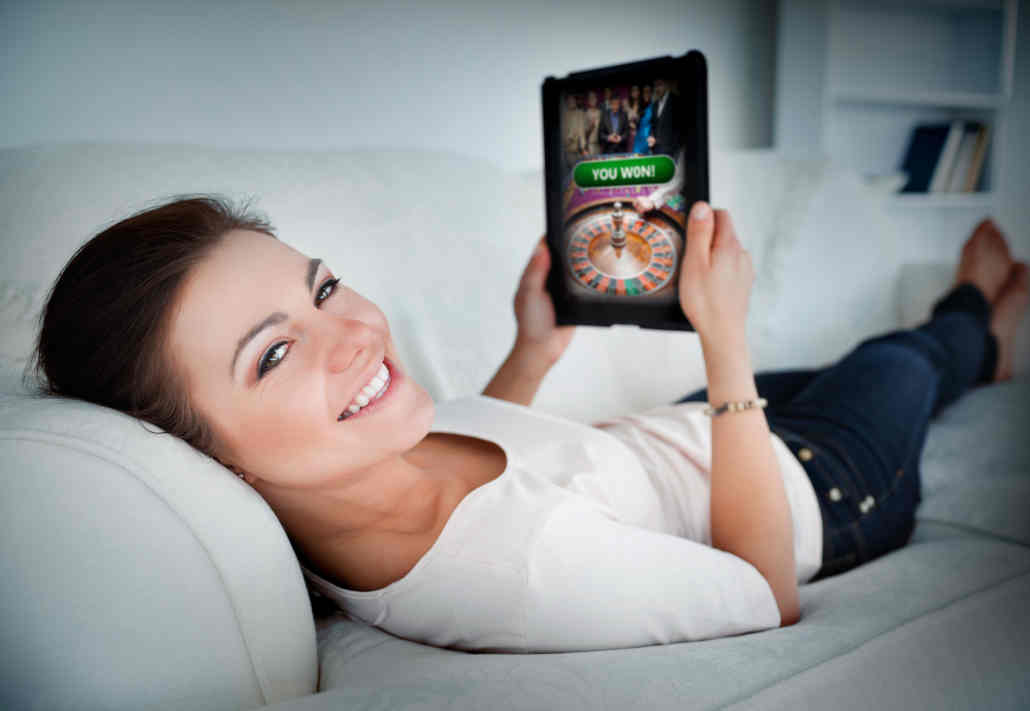 Live casinos have been around for a long time, but many players haven't given them a shot yet and don't know what they are getting into.
If you are new to the whole live casino experience, we have a few tips that could help you get more value when you first play, both in terms of monetary gains and the entertainment you can have.
These tips can be useful to players who already have experience with live casino games, so we highly recommend you have a read and think about applying them the next time you play.
Tip #1. Choose Your Game Carefully
Live casino lobbies these days are loaded with many different live tables. Make sure you choose the table with appropriate stakes, game speed, and rules you are used to.
The constantly growing selection of live dealer games means that players can easily get confused and make mistakes, such as playing higher than they expected or losing value by playing the wrong game.
Tip #2. Pace Your Action
Live dealer games can burn through your bankroll much faster than slots or other low-stakes games. Make sure you know what kind of balance you are working with, and limit your bet sizes appropriately.
Making sure you play within your bankroll will allow you to ride the downswings and upswings of casino table games and ensure many hours of entertainment and great gambling action.
Tip #3. Try the Game Shows
If you are going to play live casino games, we highly recommend you check the game show-type tables out there.
These games are completely new in the casino industry and are extremely fun to play. Even if you limit your bets to very low at these tables, you could have a ton of fun playing games like Deal or No Deal, Lightning Roulette, or Dream Catcher.
Live Casinos FAQ