Are you looking for the best online poker sites you can play at? You have come to the right place, as we have a full list of the top online poker sites waiting for you.
Our dedicated experts have looked into dozens of poker rooms and identified the best sites to give you the ultimate online poker experience.
Our list comprises some of the world's biggest and most influential poker sites, which guarantees you will get all the things that make a great poker room in one place.
Of course, the final choice will be down to you, as you are the only one who can say with certainty which poker room suits your personal needs.
Best Online Poker Sites – Our Top Picks
Each of these poker rooms offers an amazing online poker experience and will allow you to play in plenty of poker games with tons of value.
At the end of the day, it is completely possible to have accounts with all these amazing poker sites, and we highly recommend you do, as there is lots of value to be had from different bonuses and promotions they each offer.
If you register on every site you are allowed to play at, you will have opportunities to capitalize on left and right, and this is the best way to get the most value.
GGPoker – The Best Overall Poker Site
While it may be relatively new, GGPoker has quickly climbed the ranks and established itself as the absolute best online poker site in the world.
Founded in 2017, GGPoker has grown like no one could have expected, and millions of players now call GGPoker their home.
The operator offers more liquidity than any other poker site, with games running around the clock across all stakes and game types.
GGPoker employs poker ambassadors like Daniel Negreanu and Fedor Holz and gives out millions in monthly promotions, which you can capitalize on regardless of your favorite game type.
Whether you prefer tournaments, cash games, spin & goes, or heads-up, there are plenty of games running around the clock at GGPoker.
While other sites may do a little better than GGPoker in certain areas, this operator has the most complete offer and is the best place to start off in 2023.
888poker – The Best for Cash Game Grinders
There is no doubt that GGPoker has the most liquidity across the stakes, but if you are looking for value at the cash game tables, 888poker is the place to be.
This poker room spends more money than any other advertising in the mainstream media, which brings in a great number of recreational players to the cash game tables.
A lot of recreational players mean a lot of "dead money" floating in the water, which means there is value to be had for the good players.
You may not find as many games running at 888poker as on some other sites, so you will put in fewer poker hands, but the ones running are softer than those on the bigger competitors.
888poker also offers a lucrative VIP scheme for cash game players and often runs fun and attractive promotions, all of which add value and make playing at 888poker a great choice for cash game grinders.
WPT Global – The Softest Competition
Similarly to 888poker, WPT Global is one of the best online poker sites because of the soft competition you can expect at the tables.
Compared to 888poker, WPT Global has fewer players, but you can play with players from other sites, many of whom play a poker strategy that can be defeated.
While many big poker sites only attract sharks to the cash game tables, tables at WPT Global are still quite soft and filled with Asian recreational players who don't mind gambling it up.
WPT Global is another place you should definitely test if you are on the prowl for soft tables and looking to play with weaker opposition.
It's worth noting that WPT Global does not yet offer a loyalty scheme, which puts it one step behind 888poker for cash game players, who tend to get a lot of their value from VIP returns.
PokerStars – The Tournament Heaven
While other poker operators have been very active in creating a good tournament schedule recently, PokerStars remains the best place for tournament grinders.
The PokerStars daily tournament schedule is loaded with games of every buyin level and type, with the PKO format particularly attracting thousands of players, many of whom are not poker sharks.
Not only does PokerStars offer many of the world's biggest and best tournaments, but it's also the only place to play tournaments in games other than NLH and PLO.
This may not be too interesting to an average tournament grinder, but PokerStars is the only place to be if you want to mix it up with some Stud or Draw games.
Online Poker Bonuses Explained – Boost Your Poker Bankroll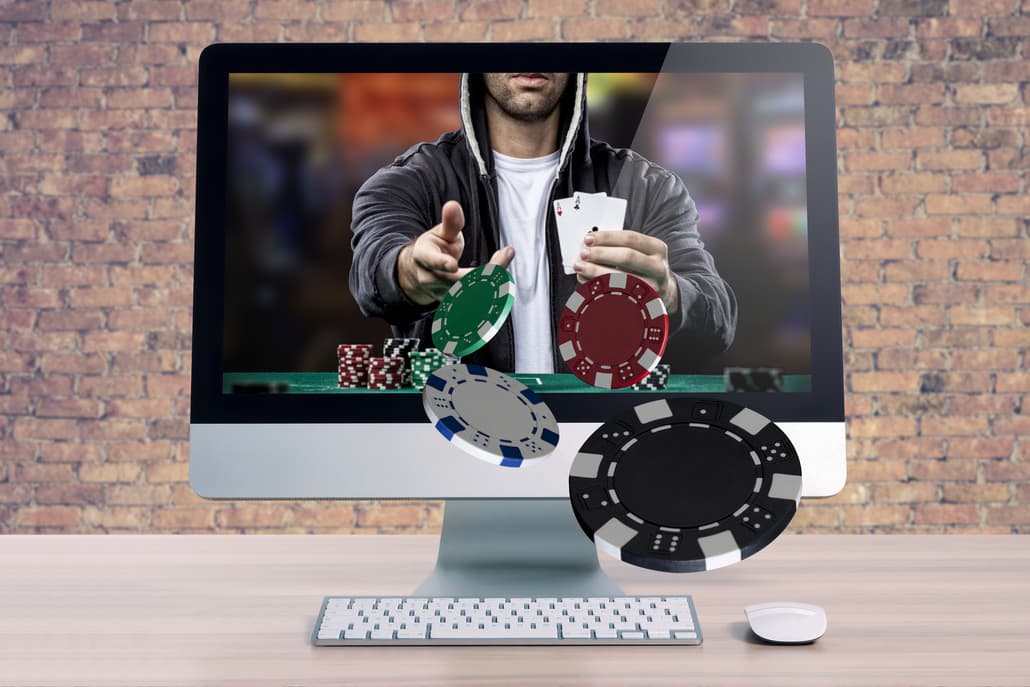 All of the best online poker sites, liketop casinos, offer bonuses to their players. The bonuses are split between no-deposit and deposit bonuses, and each type has perks and downsides.
When you first sign up with a new poker room, you can expect a small welcome bonus that requires no deposit.
These no-deposit bonuses are usually small in size and often split up between cash and tournament tickets, giving you a chance to taste real money online poker before depositing any real cash.
The free money and tournament tickets given by the operators are ideal for new players who are just starting in the world of online poker. With a little luck, you can spin these into a significant bankroll.
On the other hand, the top poker sites also offer plenty for depositing players. Welcome bonuses go up to $1,200 these days, and you can claim that money in full if you play enough.
The catch with deposit bonuses is that they are not immediately credited into your account but over time as you generate rake.
You will have to make a sizable real money deposit to activate a welcome bonus and then create a substantial rake to clear the bonus into your real money account.
Deposit bonuses are ideal for the more experienced players who are looking to boost their bankrolls and get some of their rake back through the bonus, and they require some serious play to clear in full.
Yet, even if you are looking to make a smaller deposit, a deposit bonus can be a valuable tool that will get you back a few dollars along the way and give you some extra shots to spin up your starting bankroll into a poker fortune.
⭐ VIP Rewards and Promotions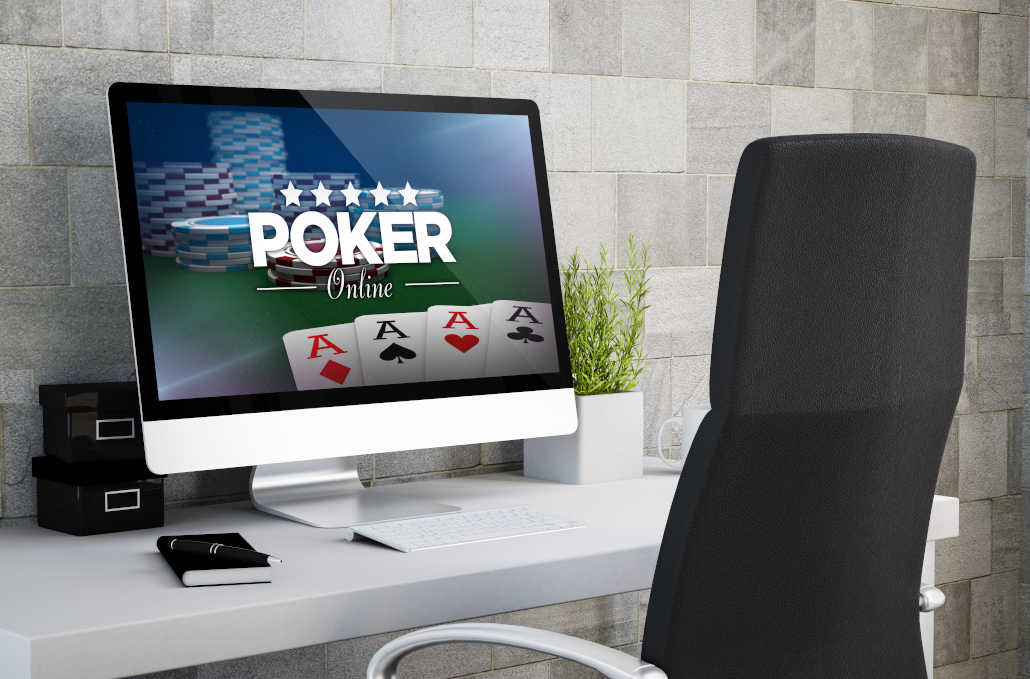 Another way to earn money in online poker, rather than just winning at the tables, is through various VIP rewards and promos organized by sites.
Thankfully, you will have access to a whole ton of these at various online poker rooms, and we suggest you capitalize on these to the max.
In an ideal world, you want to use every promotion and reward you can get as the extra value quickly adds up.
It is best to avoid online poker sites that don't give back to the players, as these tend to offer poor game selection and generally bad player experience.
Online Poker Rooms – What to Look For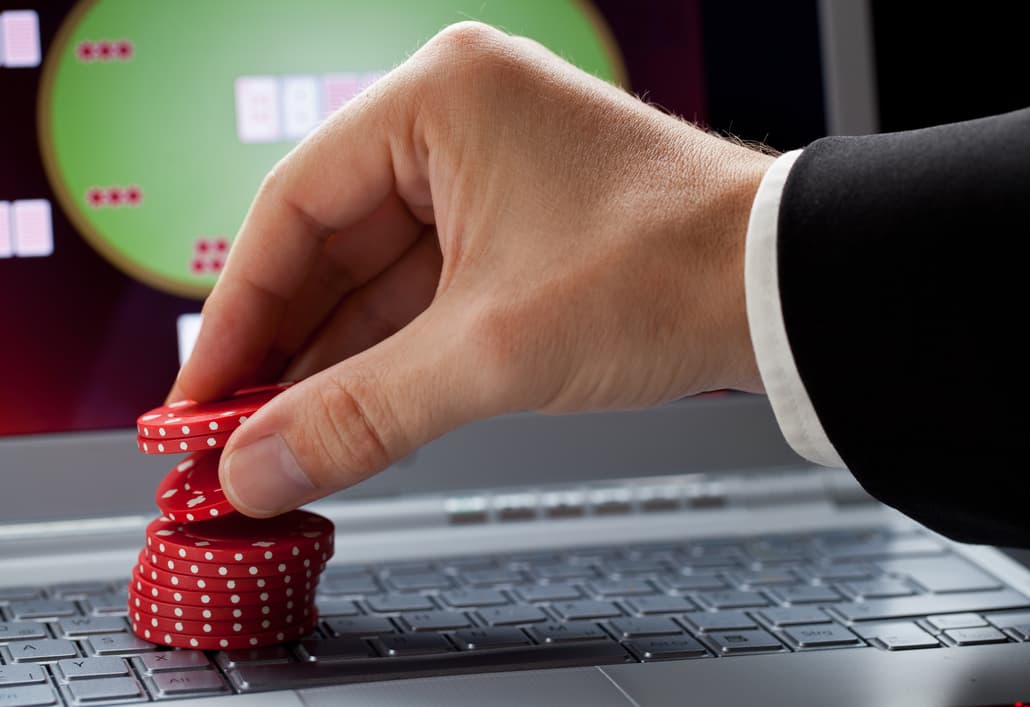 We have mentioned all the major criteria we use to rate online poker sites and decide which ones are the best, but there are things beyond these that you should consider when deciding where to play.
Some things like payment methods and traffic are universal, but some things are more subtle and may seem less important but can be critical in the long run.
Here are a few more things we recommend you consider before you select a poker room to play in and think about the importance of your own poker game:
⭐ Game Selection
Just having a lot of tables available at a poker site doesn't mean these are necessarily the right tables for you.
You want to make sure the site offers whatever format and stakes you prefer to play in.
Some sites are great for heads-up play, while others offer a lot of tournaments at particular stakes. You want to scour those lobbies and find the exact games you aim to play.
Many players end up switching up many different game formats, but we can promise you that focusing on one or two game formats will be best for your poker game in the long run, and this is one of the best poker strategy tips you can get.
⭐ Rake Structure
The rake is a small percentage of every pot the poker room takes for itself. While it may seem small, it can quickly add up, and a high rake can be a bankroll killer.
Consider the rake structure of the poker site you are signing up with, and make sure the rake you are paying is worth it.
Keep in mind that sites charge different rake at different stakes and use rake models that favor recreational players.
You should educate yourself about the exact rake model a site is using if you are going to play there, as it's important to know what you are paying for the services you are getting.
⭐ Competition
To win at poker, you need to be better than the average player in the games you are playing.
Make sure you are not setting yourself up for failure by playing games that are very tough and don't have any "bad" players in them.
There are online poker sites that many consider "dead" simply because all the players playing there are either very good or actually bots.
You don't want to play with great players all the time, and you definitely don't want to play with bots, so pick a site with plenty of traffic and recreational players who play poker for fun.
A good indicator of this is if a poker room also has a casino offer since players from online slots are very likely to lose at a poker table if they find their way to it.
Best Real Money Online Poker Games to Try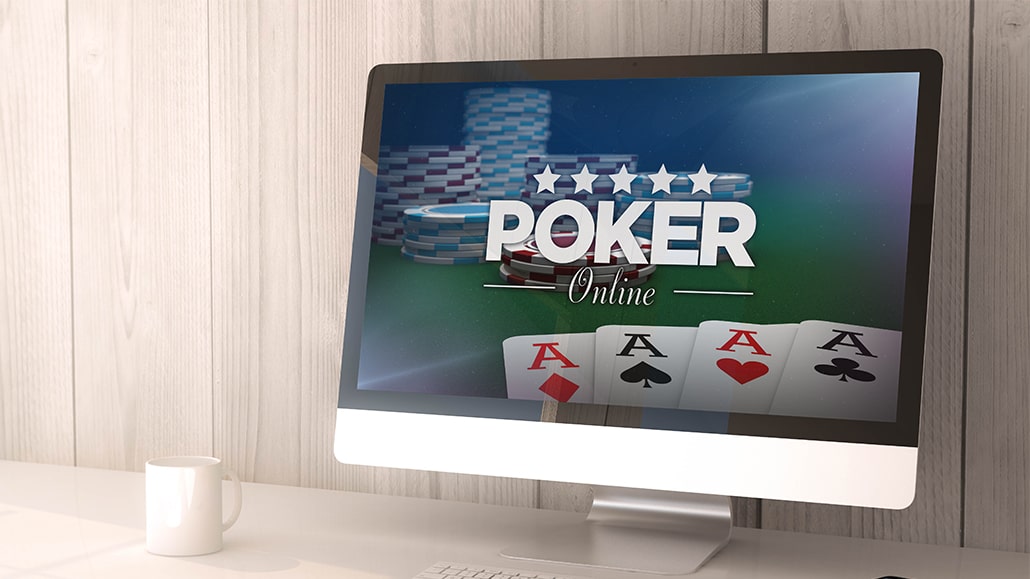 The best real money online poker sites offer many different variations of the game of poker. You will probably want to start with Texas Hold'em as your first game, but even this is a wide term.
As a Texas Hold'em poker player, you could go down several different routes, exploring different game types, each of which has its upsides and downsides.
Some players prefer the consistency of cash games, while others are fonder of the volatility and high-pressure situations that arise from playing tournament poker.
These are the top types of online real money poker games that you can try out and play at major poker sites:
⭐ Online Poker Cash Games
Perhaps the most natural form of poker, cash games are the most consistent of all game types. Every chip you lose will have its exact face value at a cash game table, which means you know exactly what you are playing for.
The swings in cash games are much smaller than at real money poker tournaments, but the thrill of victory is also lesser.
You won't come away from a cash game table as the big champion of the day, and in the best case, you will walk away from your session up a few buyins.
On the other hand, you won't have to deal with long losing stretches and the pain of losing out on dozens or hundreds of buyins at a flip of a card, which can also be comforting.
Cash games are the way to go if you want to play poker and truly grind out your bankroll. Just remember that every hand is key in cash games, and you must play very well every day if you are doing to be a profitable cash game player.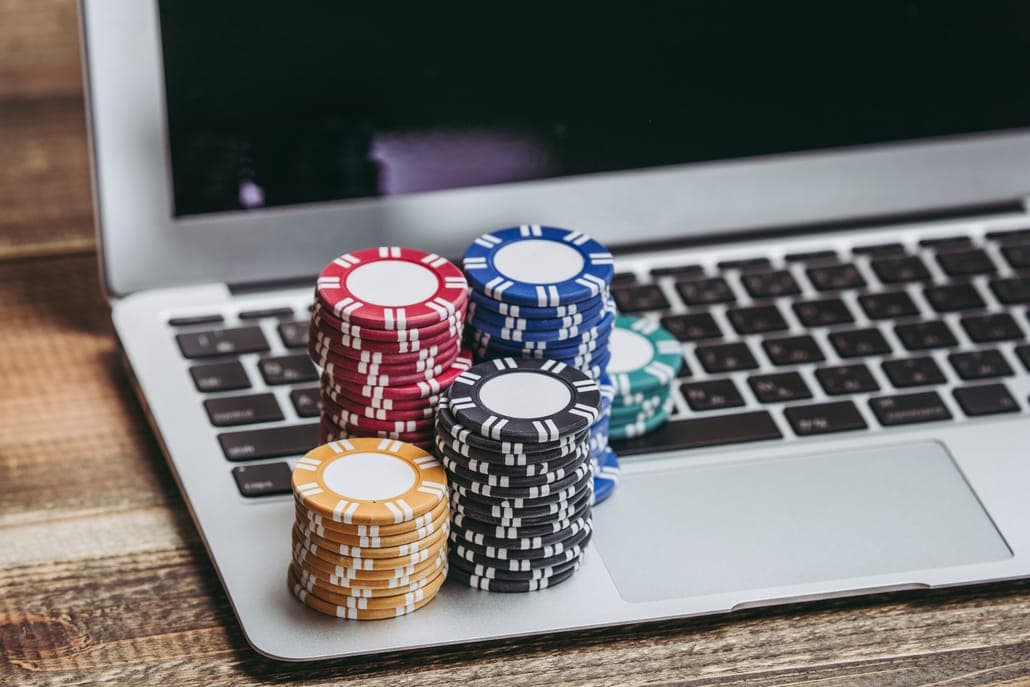 ⭐ Real Money Tournaments
Multi-table tournaments bring together hundreds, sometimes even thousands of players, all playing for the same prize pool.
Only the top 10% or so finishers get to walk away with something to show for their effort in a real money poker tournament, while others simply lose their buyin.
Tournament poker is full of disappointments, and it can be a soul-crushing experience as you go through the motions, again and again, only to lose that crucial flip deep in the event.
If you are going to play tournaments, make sure you are mentally prepared to lose, and don't expect your bankroll to be going up all the time.
Winning in tournaments can take a very long time and can be a painful process, but it can be very rewarding when the cards go your way, and you finally catch a big winning streak.
⭐ Sit & Goes
If you want to compromise between cash games and tournaments, sit & goes are the best way to do so.
These tournament games with limited player pools allow you to cash more often and grind out a profit more consistently while still playing a tournament poker format.
These days, sit & go games are very tough, and most serious poker players focus on either tournaments or cash games because those formats tend to be more profitable.
You can still try to grind out wins in sit & goes in 2023, but you will need to develop a unique skill set and play fairly uncreative poker to succeed in this game format.
⭐ Spin & Goes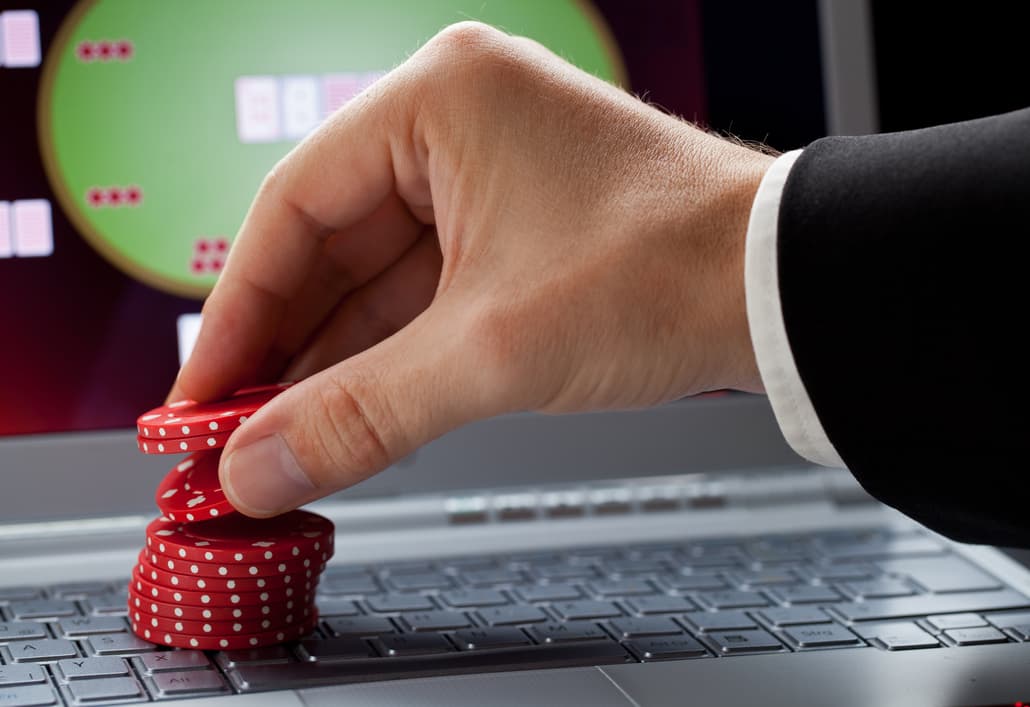 A fairly new format of real money poker, spin & goes is a little about poker and a little about gambling, so you might feel like playing in an online casino.
If you like poker because of the gambling aspect of it, you will absolutely love spin & goes.
These exciting games start with each player paying a buyin, but no one knows what the eventual prize pool will be.
Three players enter the ring, and the first place walks away with anywhere between two and 5,000 buyins.
Also known as jackpot sit & goes, spin & goes are very exciting and fun to play but can be horrible on your bankroll, as most offer a smaller prize pool than you would expect. On the flip side, you can feel like playing online slots if your goal is simply to have fun.
⭐ Heads-Up Poker
If you are up for a real challenge and want to win at poker in its purest format, then heads-up poker will be your best game format.
Both heads-up cash games and heads-up tournaments are available, and in each of these, you will be playing poker 1-on-1 against a single opponent.
The luck element is reduced to the minimum in heads-up poker, and being the best poker player in the field will guarantee you are winning.
However, keep in mind that heads-up poker is also extremely tough, and you will need to play amazing poker if you hope to stand your ground in these types of real money poker games.
Real Money Poker Advantages – Why Play for Real Money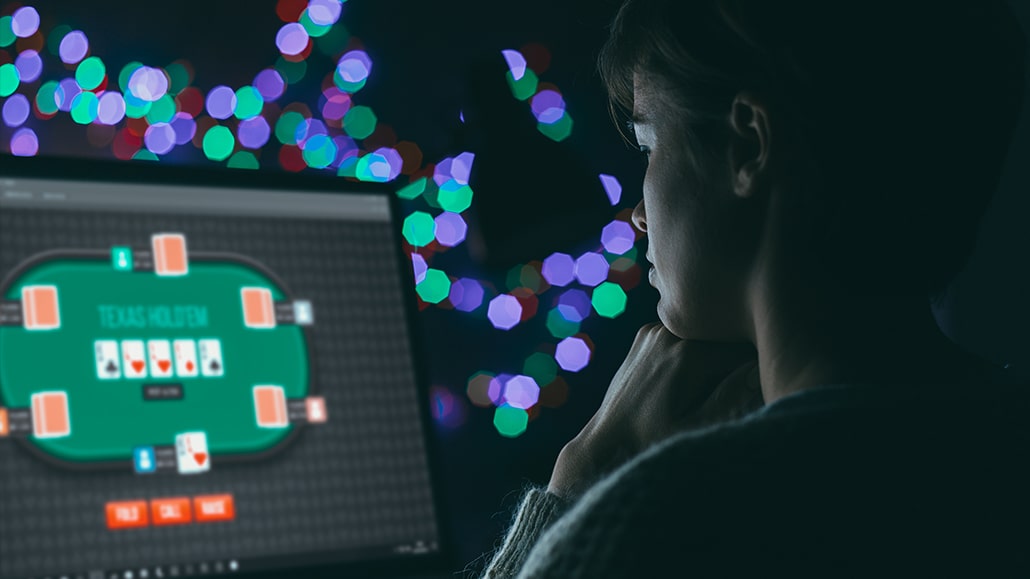 Onine poker is an extremely fun game, but it can be played with and without real money. However, there are quite a few good reasons to play for real cash, and we have a full list of them right here.
Remember that each real money poker site we promote also offers play-money games where you can practice your skills and get the hang of the game.
You can also play in freeroll tournaments with real money prizes and absolutely no monetary risk, which is another way to get your feet wet.
Once you are ready, we recommend jumping into some real money games as well, and here are a few of the top reasons why:
Win Real Money: Real money poker sites let you play with other players and win real cash at the tables if you are better than your opponents.
Competition: Playing poker without something at stake can be a little silly. After all, there is little reason to play poker well and not just gamble all your chips away if there is no monetary value to those chips. Real money poker makes competition stiffer and the game more real.
Bonuses: On top of being able to win money off your opponents, you can also get some extra cash when you play real money poker online from the operators themselves. Claim valuable bonuses, promotions, and loyalty rewards, and boost your bankroll even when you are not winning.
Make It Big: If you play real money poker, especially in tournaments, you could catch a hot streak and build up a huge bankroll. Plenty of players have done it before you, and with some luck and dedication, you could just become the next big star of the poker world.
Real money poker is a lot more exciting than just playing for fun, and even if your stakes are very small, playing for real money will always beat playing for nothing.
But how do you play real money poker online? Keep reading for a step-by-step guide to getting into real money poker and actually doing well once you are there.
How to Play Real Money Poker Online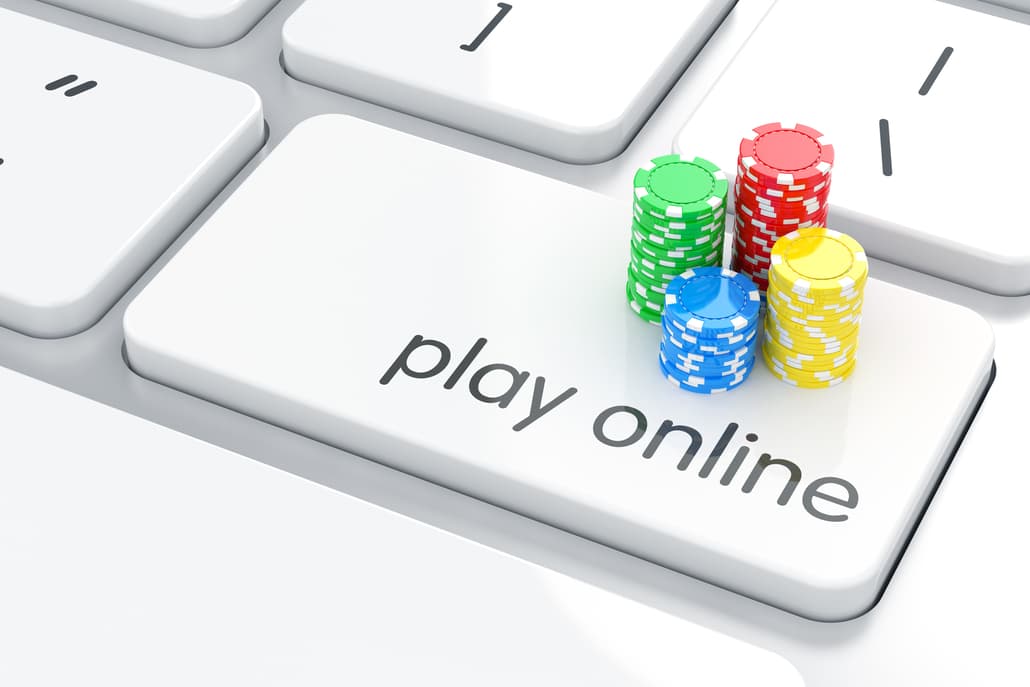 To play online poker for real money, you will need an account with at least one of the major online poker sites and some funds in that account.
Setting up your online poker accounts won't be hard, but you must choose which poker sites you want to play at first.
The top five real money poker sites we recommended are each a great starting option.
Setting up an account on either of them is free and should not take more than a few minutes.
Once you have an account ready, you will need to make a real money deposit to get started with real money games.
However, remember that many operators also give away no-deposit bonuses, which include real cash and tournament tickets, allowing you to play some real money poker without depositing.
Once you are ready to deposit, you will be given plenty of choices regarding deposit options you can use to fund your account, including credit and debit cards, popular e-wallets, and more.
If this is your first experience with playing real money online poker, we recommend you take things slow and only play the lowest stakes possible to start with.
It may seem like these games are too small, but we can promise you that players at the higher stakes will be too hard to beat, and you will lose your money for no reason.
The best idea is to approach real money poker slowly and build your way up from the bottom. Play the lowest stakes games to practice your skills and build up your confidence and bankroll simultaneously.
Online Poker Regulations – Know Your Legal Options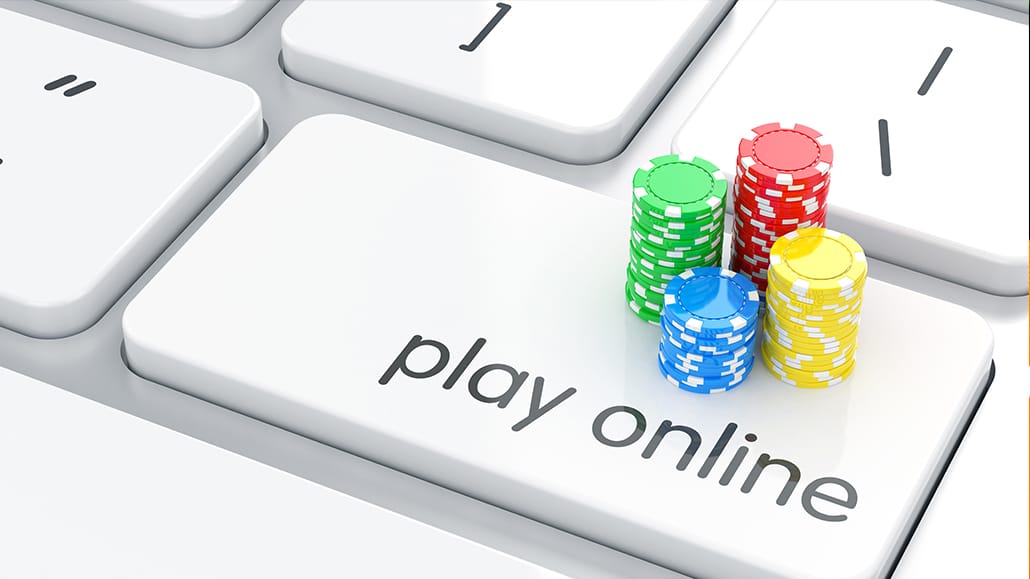 There used to be a time when online poker was more or less unregulated, and poker sites offered their services to anyone who wanted to play.
This has significantly changed over the years, as many countries have introduced entire laws to regulate online gambling, including online poker.
Today, online poker can be played in many countries, but many only allow you to play at certain sites and under certain conditions.
Before you sign up with any online poker site, we recommend looking into your country's laws and regulations and finding out which poker sites will actually accept your action.
United Kingdom: The UK is one of the more friendly countries regarding online poker. However, you can only safely play at sites licensed by the UKGC. Thankfully, many major online poker sites operate under a UKGC license and offer completely safe games to all Brits.
United States: Playing online poker in the US can get confusing. A handful of states now offer locally regulated poker rooms, while most Americans still can't play at any regulated sites. We recommend looking for regulated options within your state or waiting until such options are possible.
Canada: Canadian law allows players to play at international poker sites, many of which accept Canadian players. If you live in Ontario, you can sign up with locally regulated sites, but in all other provinces, international sites are fully available and not illegal to play on.
European Union: Many countries of the EU have created local licenses and laws for online poker sites. As a result, you may be restricted in terms of sites you can play on if you live in an EU country like Spain, France, Italy, or Germany.
Rest of the World: If you live in other countries, your best bet is to look at each major online poker site and see if they accept your action. As long as the site accepts you, there is nothing illegal about playing there, but making deposits from certain countries of the world can be a challenge.
Whichever country you reside in, we highly recommend getting acquainted with the local laws and regulations on online gambling before you register with any online poker sites.
While it is not illegal to play poker in almost any country in the world, there are exceptions, and we advise better being safe than sorry.
How We Pick the Best Online Poker Sites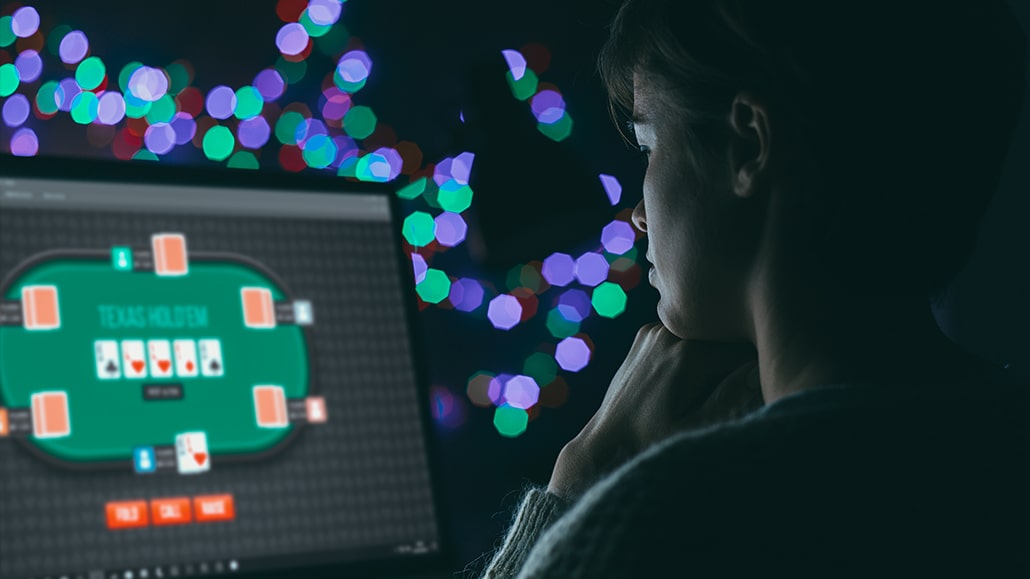 Choosing the best poker sites out of so many options is not easy, but we always make sure to give every operator the benefit of the doubt and do a full review of what it offers before coming up with any conclusions.
In our review process, we carefully investigate each operator's offer, starting with the game selection and bonuses, and looking into things like banking, customer support, mobile options, and much more.
Each online poker room review we conduct takes many hours, as our team looks into each of these important criteria separately before rating the room.
These are the main criteria we use in rating online poker sites and the ones we believe you should be looking at too:
Poker Games: The availability of many different poker game formats across various buyin levels is crucial for a poker site. To be highly rated, the poker room must offer many different cash game tables, tournament options, and even poker games other than just NLH.
Liquidity: Poker tables are useless if they are empty, which is why we look at the kind of traffic a poker site has to offer. Only sites with many active players can get high ratings, as we want our players to be able to jump into action whenever they want to.
Welcome Bonus: Top online poker sites welcome new players with lucrative bonus packages. A lack of a good welcome bonus speaks volumes about the operator's treatment of its players, and we prefer to avoid sites that don't welcome their newcomers generously.
Loyalty Scheme: Over time, you pay a lot of money in rake when you play poker. We believe that the best online poker sites should give a good chunk of it back through their loyalty scheme, especially awarding the most loyal and active players.
Banking: Players must be able to move their money in and out of their balances at a moment's notice and not have to wait long or pay extra to get a hold of their winnings. A strong banking department with many payment methods is a major plus.
Customer Support: Another key thing for any iGaming operator is that the customer support department should always be available and helpful. We prefer poker rooms with live chat options and quick response time to customer inquiries.
Mobile Poker: These days, mobile options are crucial in everything we do. A solid mobile poker app makes a poker site more versatile and allows you to play on the go, which is why it's another thing we look at when rating poker rooms.
Security: It may be the last on this list, but it's something we focus on throughout our reviews. We only recommend playing at fully licensed and very secure online poker sites that can guarantee you are protected against cheating and that your money is always 100% safe and available for withdrawal.
If you want to play at poker sites that do well in all these categories, then check out our top picks and sign up with them. We can guarantee that these are the best online poker sites in the world and that you won't be disappointed.
What Is the Best Poker Site for You?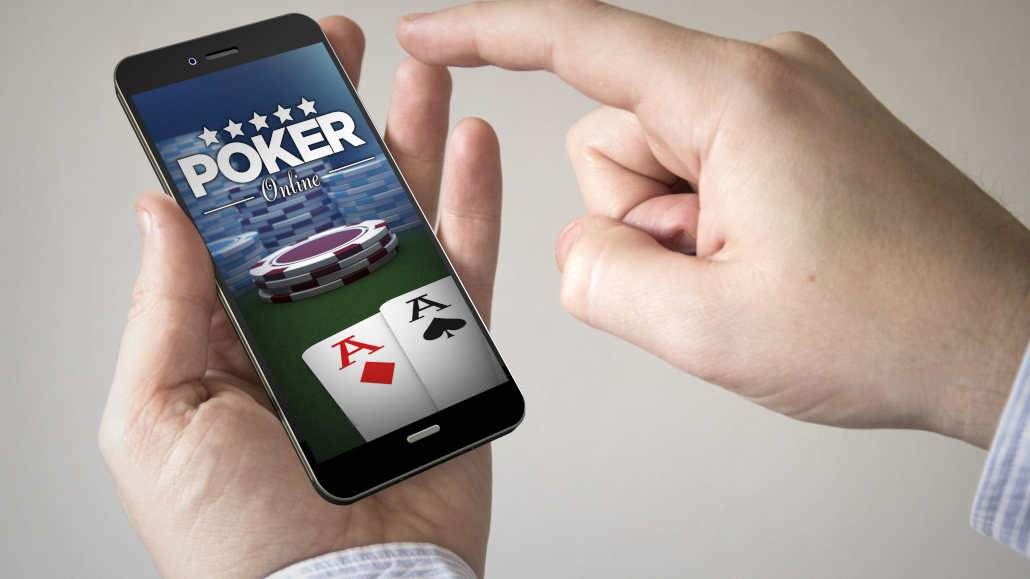 We have found the best poker rooms out of the dozens of online poker sites, but which one will you choose?
Remember that each of our top poker sites has something unique to offer that makes it better than its competitors, and they are worth looking into.
We understand that each player's needs are unique, so we highly recommend you test several sites before you start playing.
Remember that there is no harm in signing up with multiple online poker sites, and that's the best way to test them out and find out which one best matches your criteria.
At the end of the day, each new poker site you sign up with will reward you with a little something just for creating an account, so don't leave that money on the table by picking just one.
Best Online Poker Sites FAQ