How to Win at Slots – Best Strategies for You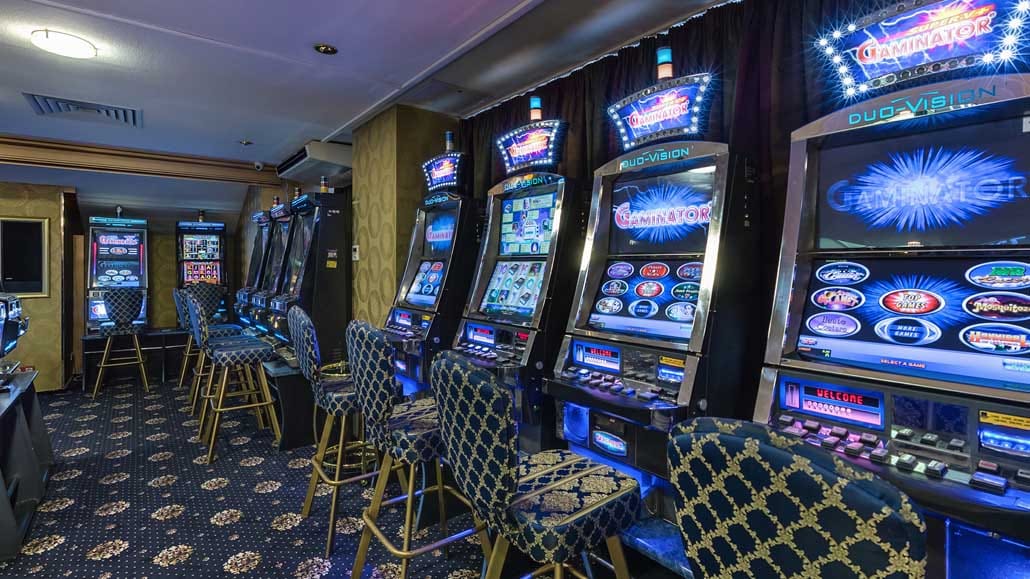 15 minutes
Last Updated: April 26, 2021
How to Win at Slots – Best Strategies for You
Slots are certainly one of the most exciting games you'll find in a casino, whether you're playing online or in an actual land-based venue.
They are fun, fast, and can keep you entertained for hours on end, but how to win at slots remains one of the biggest questions of casino players worldwide.
If you've ever played a slot game, you probably know that slots are easy to learn and pick up but very challenging to master.
These games are entirely random, and you can't predict the outcome of the next spin based on previous results.
With that said, there are some strategies and slot machine tips you can employ in your gambling sessions to give yourself the best chances of winning on a slot machine.
On this page, we'll share with you the best tricks to winning on slot machines. We'll also go over some of the most crucial things to avoid if you want to increase your slot machine odds and take home big money.
How Do Slots Work?
Before we can go deeper into specific tactics and share with you tips on how to win at slots, we should go over the fundamental mechanisms and features of how most slot machines work.
Firstly, all slots,  in land-based and online casinos alike, are set on three or more reels. Each reel has a number of different symbols, the combination of which will net you a win when lined up.
A winning line is also known as a payline. Original paylines were just horizontal, though, in modern slots, you can find all sorts of paylines. This includes vertical ones, zigzag ones, trapezium, and many other shapes.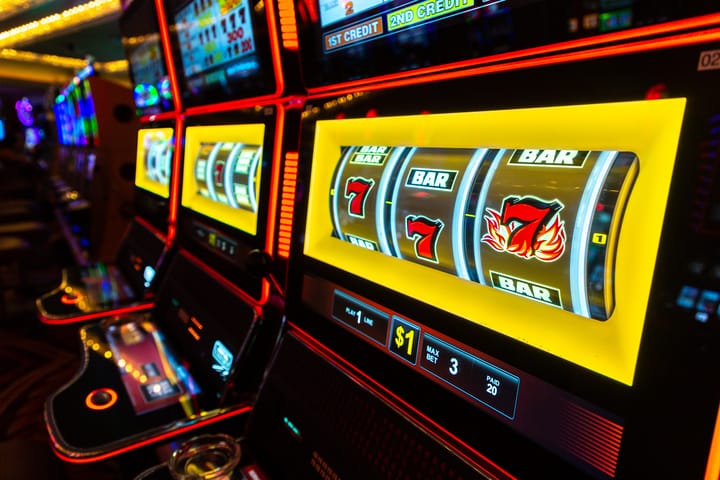 The paylines are numbered on each slot and are customizable in most machines. This means that you can set on how many lines you want to play.
The more lines you play with, the more significant amount of money you'll have to bet each spin. But, you'll also have a bigger chance of lining up a big win.
Slot machines operate on Random Number Generators (RNG), which generate thousands of numbers and combinations per second to produce a fair and random outcome for each spin.
Each spin is entirely independent of the last one, and it's impossible to predict or control the outcome of any bet.
Slot Machine Tips: RTP in a Nutshell
The Return to Player, or RTP for short, is a percentage of the wagered money a specific slot will pay out to you if you win.
For example, if you bet $100 through a hundred $1 bets with a machine of an RTP of 95%, you can expect to get back $95 in wins.
The RTP percentage exists because in slots, just like in any other casino game, the house always has the edge over the player. Unlike poker, slots are entirely luck-based, and there is no way to negate the casino advantage.
The RTP percentage is not a random and lucky estimate of the game's payout percentages. It is a precisely calculated theoretical number every licensed and regulated slot machine manufacturer must transparently list.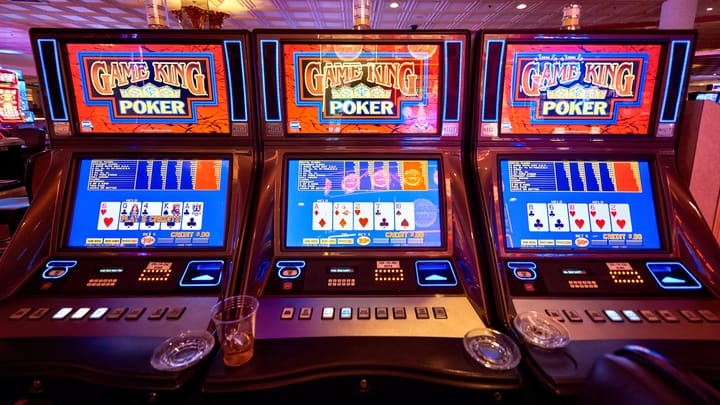 With all of the above in mind, it's clear that RTP is an essential factor to consider when choosing the game you want to play.
The general rule of thumb is to avoid any slots with an RTP of less than 94%, as they will take too much money from you in the long run.
Spending your money wisely and carefully is essential if you want to learn how to win at slot machines.
If you're playing online slots, determining the exact RTP percentage of the game you want to play is relatively straightforward. You just need to search the information on a relevant review site or look up the slot manufacturer's site.
However, if you're playing in a land-based casino, the situation can be more complicated. This is because the casino itself can adjust the RTP percentage, and you can't know what the precise numbers are in this case.
How to Play Slots
If you're a complete beginner and have never played a slot game before, you'll first need to know how to play these games properly. Here's a quick and easy-to-follow guide on how to play slots.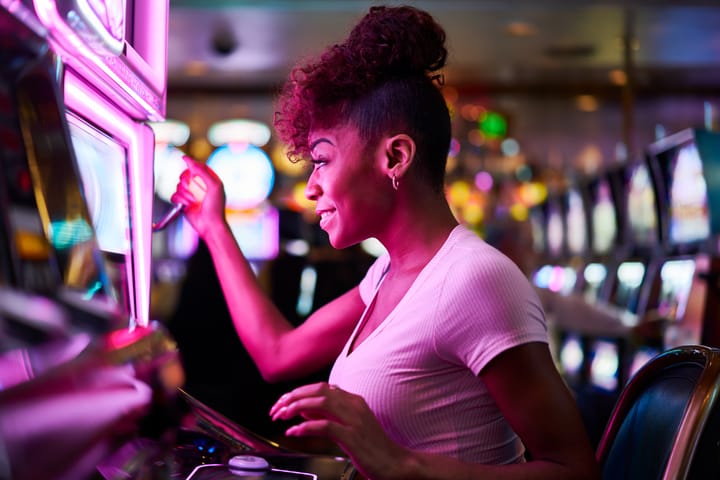 Set a Gameplan
Before you even pick a game you want to play, make sure you set a plan you can stick to. Set a firm budget that you won't go over. Not as exciting but equally as important, set a win limit, so you know when you'll walk away if you hit that preset threshold.
Research the Game
It's crucial to understand the game you're playing. Check the slot's paytable, know its RTP, if there are any bonuses, how many paylines are there, and how it lines up with your bankroll. If you want to know how to win slots, all these things are important.
Start Playing and Have Fun
Once you're confident that you understand the game, put your money into the slot of your choice and start playing. Always remember that you're playing for fun first and not only to win, so keep it responsible and don't go too crazy with the bets.
How to Win at Slots
With the information above, you can now be confident that you know the general outlines of how slot games work and how to play slots.
Now, on to the most important part of this page – how to win at slot machines.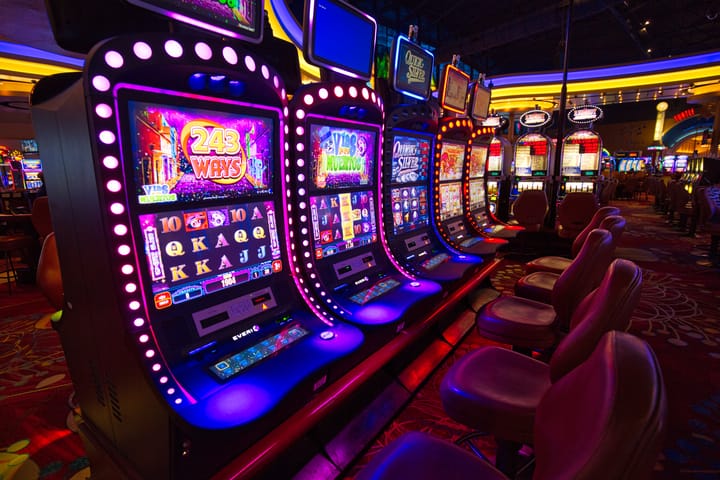 Because there's so much information to keep track of, we've divided the tips into two sections – the things you should focus on doing and the things you should try to avoid if you want to win at slots.
Strategies That Will Help You Win More at Slots
Let's first look at the best tips to implement in your game to increase your chances of winning at slots as these are more entertaining and more relatable to every player out there.
Choose Slots That Fit Your Playstyle
We're intentionally starting the list with this tip because it's often overlooked by players, even though it's one of the essential tricks to winning on slot machines.
Are you looking for big progressive jackpot wins or want to play long sessions on penny slots with a small number of paylines? Perhaps you want to find a balance between the two?
Luckily, there are thousands of differently-themed slots out there, some even themed after other popular casino games like blackjack, so you don't have to worry about finding the best one for you.
The most important thing you have to decide on before you start playing is what type of player you are. Decide if you're primarily a jackpot chaser, play for bonuses and free spins, or emphasize another aspect of slot play.
Always Start Small
This is a general gambling tip that you can apply across the board for any casino game, not just slot machines.
The logic behind this is simple. You start betting small and slowly pump up your bets as you play, hoping to prime the machine for a big win when you begin betting more considerable amounts of money.
That being said, you should always remember that slot machines are entirely random, and the outcome can't be predicted.
Ramp up your bets slowly, but don't get to a point where you're betting your entire bankroll on one spin, as you can never know what the outcome will be.
Bet the Maximum if You Have the Budget
If you don't want to start betting small, the next best tactic is to go the opposite route and bet across all paylines.
Betting across all paylines is the most effective way to ensure you don't miss out on any of the slot's features.
On some modern slots and video poker machines, you won't be able to activate features such as progressive jackpots and other in-game bonus mechanisms unless you're betting on all paylines.
Understandably, betting the maximum on each spin isn't for everyone, as not every player will be comfortable wagering big money every few seconds. But, if you have the money to back it up, don't play with half the paylines. Select all of them.
Stick to Simple Slot Games
Slot games are undoubtedly entertaining, and you should primarily play them to have fun and enjoy yourself.
That said, as fun as they may be, remember that you're still putting money into them.
Most players don't know that the more complex and feature-rich the slot game is, the lower their odds of winning will be.
Plus, the more bonuses, free spins, multipliers, jackpots, and other gameplay mechanisms there are, the harder it will be for you to keep track of everything happening on the screen.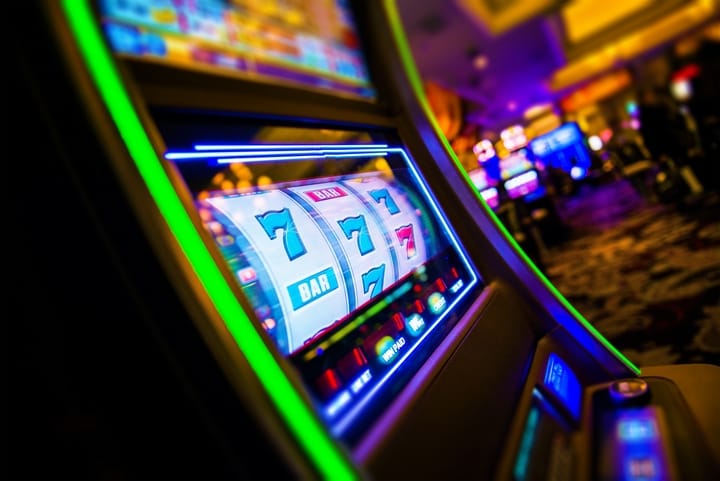 If you're keen on learning how to win on slots, stick to simpler games, as they will usually offer better odds than more intricate ones.
Practice With Free Slots First
If you've never played casino slots, it would be wise to start with free games to get a better feel of how slots actually work.
Moreover, when it comes to online casinos, most sites allow you to play the game in demo mode for free for as long as you want to.
Of course, playing for free isn't as exciting as when you have real money on the line, but it's an excellent way to learn the mechanisms and bonus features of the specific game you want to put your money into.
Practicing for free will help you avoid costly mistakes and hone your skills before moving to the real thing.
Take Advantage of Bonuses
Before playing the slot machine, check out the paytable in great detail to determine what type of bonuses the particular game offers.
The most common one you'll find is a free spins bonus. Many of them provide multiplier bonuses and some even progressive jackpots that can go up into the millions.
If you're playing online, you can take advantage of various slot-centered promotional offers.
These can reward you with free spins, free money, or anything that will help you prolong your sessions and give you more opportunities to hit a big win. This is definitely one of the most important slot machine tips you should remember.
Of course, if you do take advantage of bonuses, make sure to understand wagering requirements, as these play a huge role when trying to figure out how to win at slots.
Know When to Stop
It's crucial to remember that regardless of what casino game you're playing, the house always wins. It's very difficult, nearly impossible, to maintain a positive win rate on a slot machine.
Like any other game in a casino, slots are designed to be entertaining and exciting to play.
Along with betting within your financial limits, knowing when to stop and walk away is a big part of understanding how to win at slot machines. If a session simply isn't going your way, stop and save your money for next time.
More Slot Machine Tips: Things to Avoid When Playing
When trying to learn how to win at slots, it's important to understand how these machines work and what things you can take advantage of. Just as important, however, is to know what you should avoid doing to maximize your winning chances.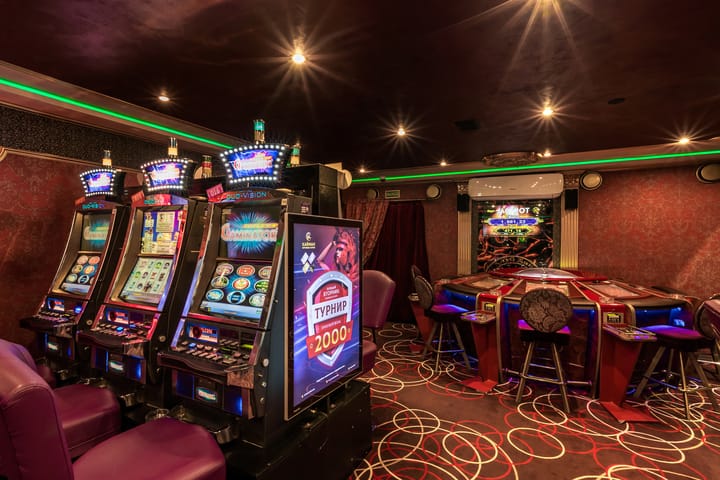 Playing Just Any Random Slot
This tip goes side by side with the first and most important strategy for winning at slots discussed in the previous section.
Unfortunately, many players make the mistake of playing just about any slot they come across, both in land-based and online casinos.
Don't be one of those players, and make sure to do your research on all of the slot's features before putting your hard-earned money into it.
By all means, it's good to play an exciting slot that catches your eye from time to time, but don't make a habit of exclusively betting this way.
Focusing on Due Payouts
Many casino players have a hard time accepting that slot games are completely random and that they're not due a big payout simply because the machine lined up losing combos several times in a row.
You should never focus on the prospect of due payouts, as there is simply no such a thing in slots.
As we've mentioned a couple of times on this page, modern slot games function completely on RNG. Future spins aren't influenced by past ones in any way, and anyone trying to convince you otherwise is wrong.
Playing Multiple Slots Simultaneously
Many payers have the habit of playing two or more slots simultaneously. However, this is a deplorable tactic.
Not only will you be spending more money, but it will be harder for you to focus on the game and make the best of each spin.
Try to limit yourself to one machine at a time. This especially goes if you're playing in a land-based casino, as you shouldn't take up more than one machine and prevent others from enjoying the game.
Don't Bet More Than You Can Afford
It's also important to highlight that slot machines are games of luck and chance. Sometimes, things just won't go your way, and there's nothing you can do to change your fortunes.
You should always bet only the money you can afford and never step out of your budget, no matter how close the next win seems to be.
For example, if you start playing a slot machine with $100, betting on dollar slots isn't the best way to go about it.
If you play a machine with ten paylines a dollar each, you'll only have ten spins to play with before your session is done. Manage your bankroll accordingly and always try to get the most from the money you have.
How to Win at Slots – A Brief Sum Up
If you took the time to read all of the slot machine tips we shared with you on this page, you now know more than most players out there.
There are no shortcuts, simple hacks, or tricks to winning on slot machines. If you want to ensure the best results, you need to choose the right slot for you, thoroughly learn it, and bet with maximum efficiency.
Strategies we talked about above won't guarantee you win every time, they will help you become a better and more successful slot machine player.
Lastly, never forget that slot games are primarily luck-based and that no tactic can guarantee a positive outcome. Gamble responsibly, take care of your budget, and you'll not only have a fun time playing slots but also have a few nice winning sessions along the way.
Slots may not be the most glamorous of games featured in gambling movies, but they can be a lot of fun if you know what you're doing!