Facebook Casino Games – Top 13 Best Free Slot Games to Enjoy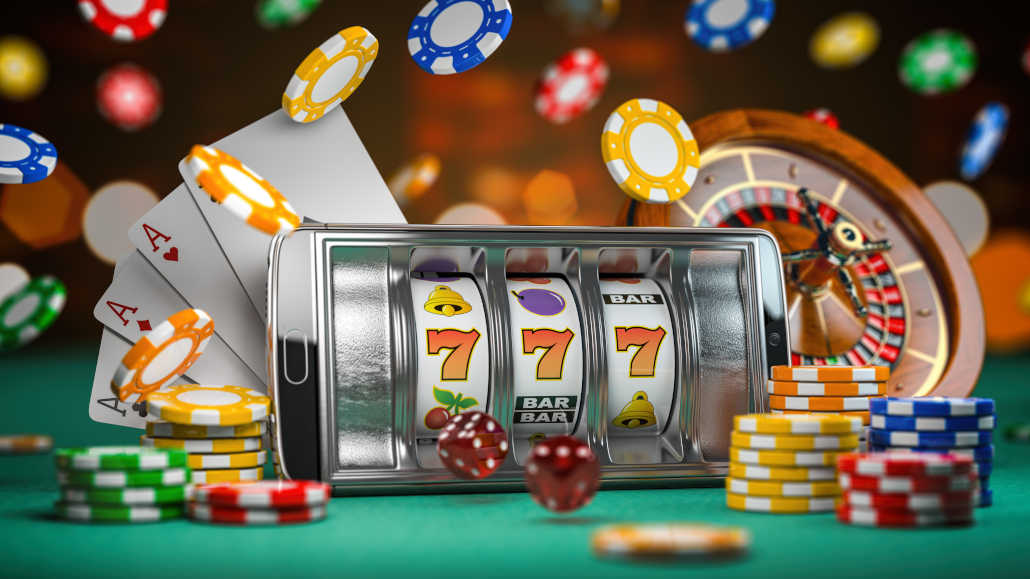 Facebook Casino Games – Top 13 Best Free Slot Games to Enjoy
Slot games are by far the most popular online casino games. There are hundreds, if not thousands of slot games you can browse and enjoy, so there's no real risk of running out of options.
That said, not all gambling enthusiasts want to spend money to play slots and just want to enjoy playing these games in a social setting for free. If you're one of these players, Facebook casino slot games are the perfect solution.
We've combed through all of the Facebook casino games to bring you the 13 best slots on Facebook. Read our detailed Facebook slot games list to find out the most entertaining and top-quality online slots of different types you can play entirely for free on Facebook.
1. Wild Howl
Wild Howl is a beautifully designed Facebook slot game with some great gameplay features. It plays cool and interesting music and includes a number of custom symbols, providing a very immersive gaming experience.
Besides the standard 9 to Ace symbols, you can also find the howling wolf symbol, an owl, moose, forest rabbit, and squirrel. The game also comes with a wolf's paw scatter symbol, which awards you with free spins.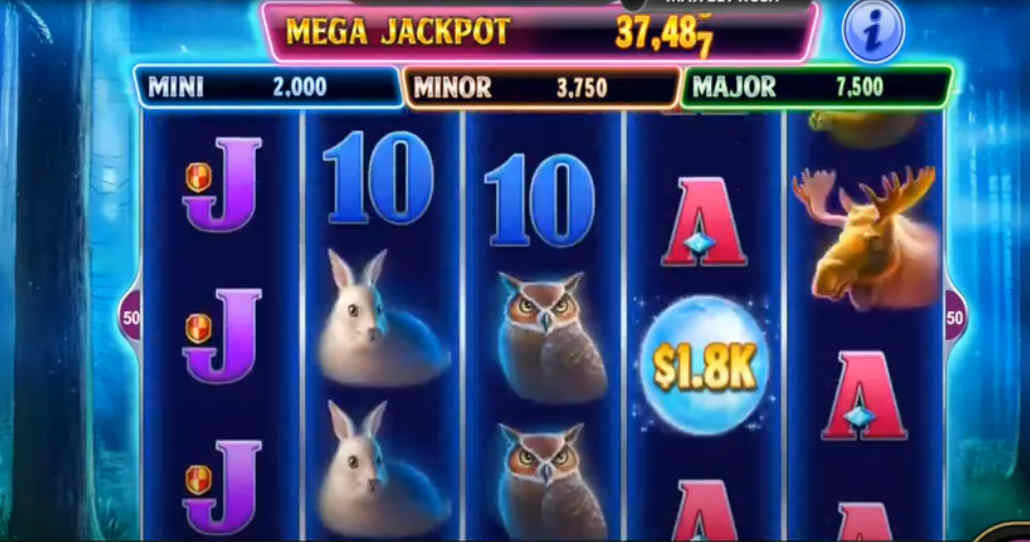 Even with so many featured symbols, this Facebook slot is very streamlined and easy to play. There's even an autoplay function you can use to set the game to spin for a preset number of times.
Although you can't win any real money on this slot or any other Facebook casino game, the sheer design quality makes Wild Howl one of the best Facebook free slots you can currently play.
2. Pink Panther Facebook Casino Games
Designed in the very recognizable style of Pink Panther comics and movies, this slot of the same name is a great game for everyone who loves the cartoony character that has amused generations.
The slot also has adjustable paylines, and you can bet with up to a maximum of 35 paylines active simultaneously.
The Pink Panther symbol is one of the main bonuses, and it multiplies your winnings if you manage to capture at least three of them on your reels. Other symbols include the pink phone, the elusive diamond, a safe, and, of course, inspector Clouseau.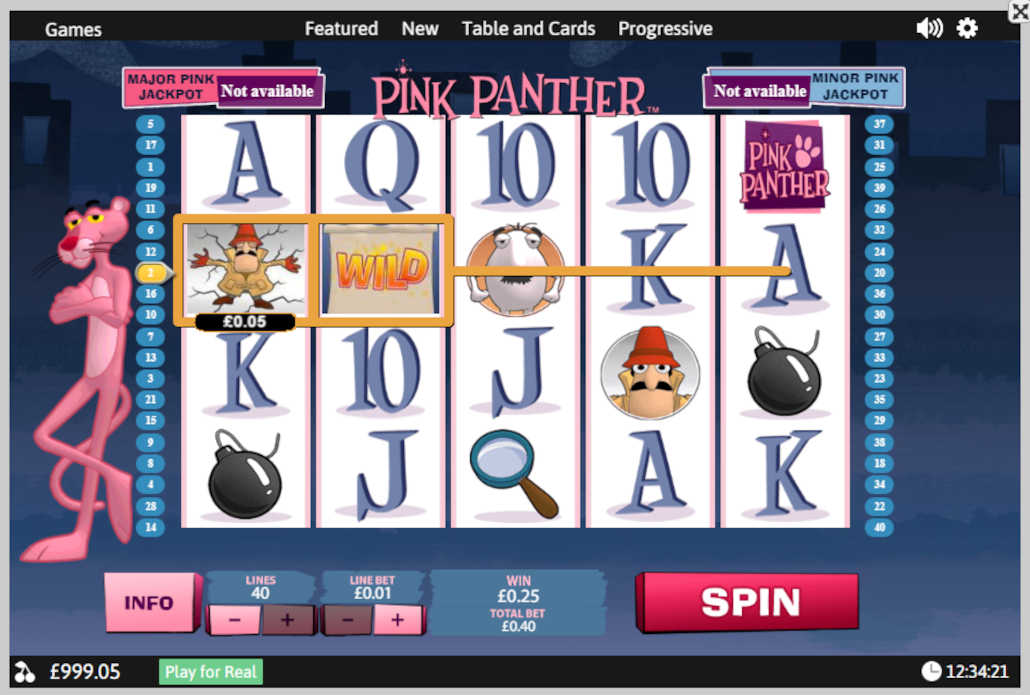 3. Jackie's Treasure
Jackie's Treasure offers you the best of both worlds when it comes to free slots games. The slot itself is relatively simple and basic, featuring a classic 5×3 layout and a pirate theme. However, it's filled to the brim with excellent bonus features and several very rewarding jackpots.
Apart from the basic gameplay itself, you're also gathering specific items as you land them on your reels. When you collect enough items, you can spin the Wheel to potentially trigger one of the available jackpots or activate a multiplier feature.
4. Rapid Fire Facebook Slot
If you're looking for a streamlined and traditional slot game to enjoy on Facebook, there's no better choice than Rapid Fire.
A classic 5×3 slot with an old-school feel, this free casino game delivers the real atmosphere of what playing in a Vegas casino a few decades ago would have felt like.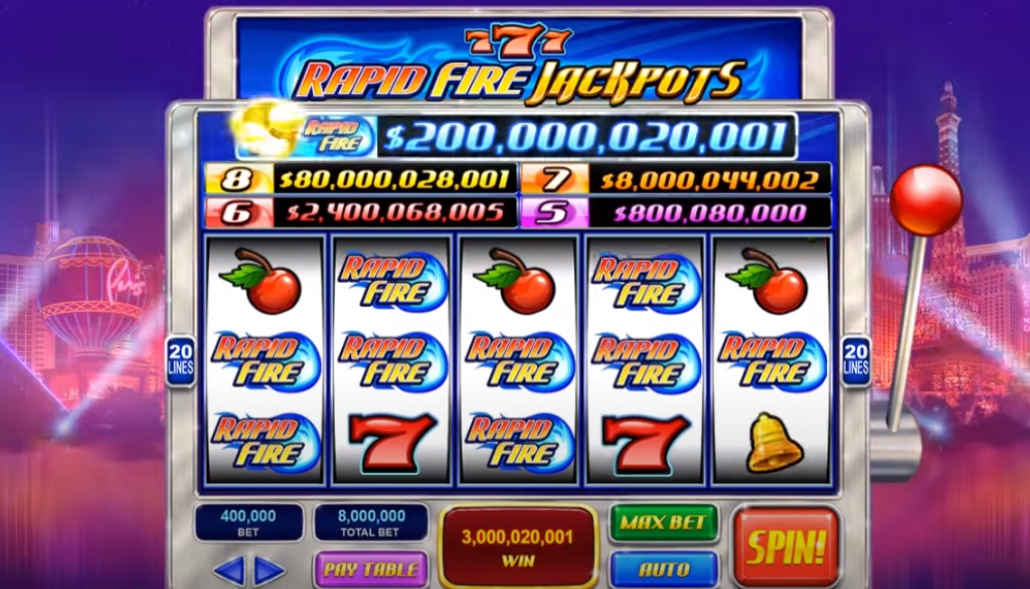 The symbols include the recognizable BAR image, stylized number seven, cherries, bells, and other iconic images you'd find in a traditional basic slot game.
While there are no mini-games available in this slot, you can still win a lot of casino chips by lining up the most valuable symbols or combining them with scatters and wilds.
5. Despicable Wolf
Centered in a fairy-tale world, the Despicable Wolf is based on the story of Little Red Riding Hood. The main in-game symbols include a girl dressed in red, a grandma, a hunter, a food basket, and, of course, the Despicable Wolf.
You'll also find simple but unique symbols that replace traditional generic numbers and symbols found in most free slots.
The slot has 80 paylines, enough to keep you engaged during a long session. Moreover, you can also look forward to impressive bonuses like the Power Paw reward, which will increase any win up to 200 times.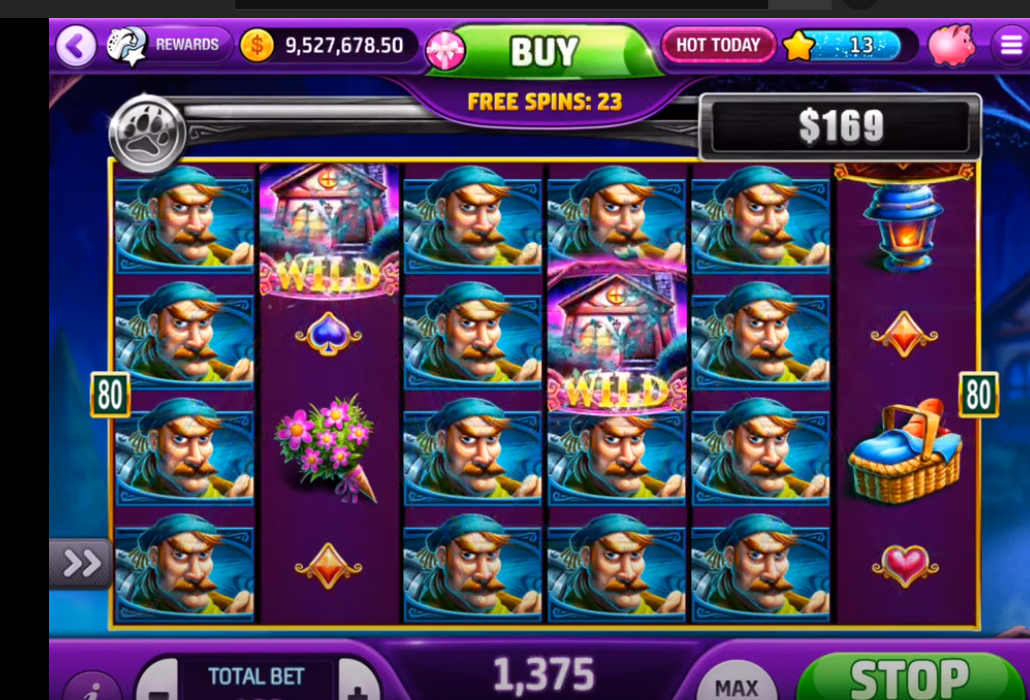 Besides this, the Despicable Wolf slot also includes wild symbols and free spins rewards to provide you with more winning chances. The gameplay is simple, and you don't have many options aside from setting your bet amount and spinning the reels.
6. Moby Dick
Whether you're a fan of the book Moby Dick, like sea-themed slots, or are just looking for a simple and intuitive free Facebook game to play, the Moby Dick slot ticks all of these criteria.
Not only this, but this game comes with plenty of in-game features like wild multipliers, free spins rewards, and a Whaler Bonus Game.
This slot does feature some generic images to provide enough diversity on the reels. These basic symbols include card values from 9 to Ace.
This does lack a bit compared to the full immersion of complete custom symbols, but the overall design of the Moby Dick slot and its background makes up for it.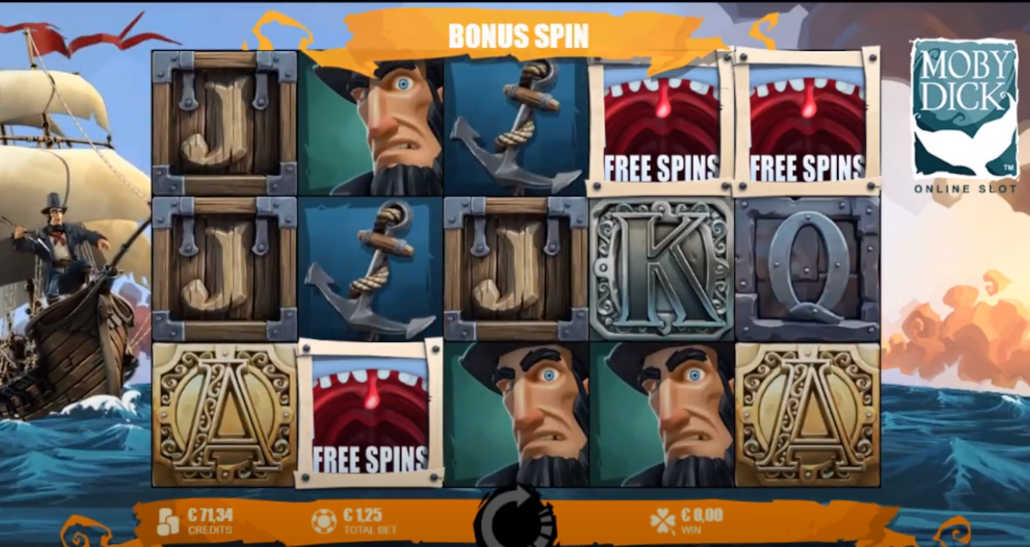 There's also some pretty suspenseful music that significantly contributes to the whole "whale-hunting" atmosphere not found in other Facebook casino games.
7. Vegas Cash Facebook Casino Games
As the name implies, this game is all about Vegas. Featuring various money images, as well as symbols depicting casino chips, roulette wheels, dice, and luxury cars, this game sets the Las Vegas atmosphere from the get-go.
The graphics are excellent, and there are 50 paylines in total, providing you with plenty of winning opportunities in this Facebook casino slot game.
To top this off, there are four jackpots to keep your attention on every spin, and the bonuses like Coin Grab and Money case complete the gameplay to keep you engaged with every spin you make.
Plus, if you just want to sit back and relax while watching the reels spin by themselves, you can set Vegas Cash to run on auto-spin.
8. Panda Chi
Asian-themed slot games always come with a unique and charming feel, and Panda Chi is the perfect example of this. Themed with beautiful symbols like the golden turtle, golden lotus, and Yin-Yang symbols, this game is very visually pleasing.
This Facebook slot is a fairly simple game, ideal for beginners. There are not many gameplay options, as you can only set your bets, choose an automatic max bet, and spin the reels.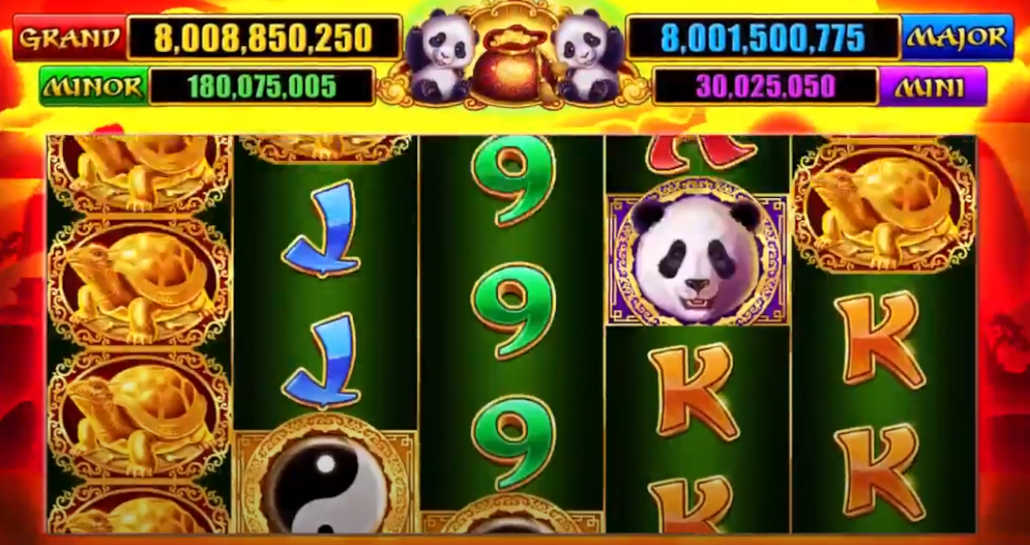 Other than that, there are no other interactive elements. This is not to say that Panda Chi isn't entertaining. With 243 ways to win, this Facebook slot will keep you on the edge of your set the entire time.
Plus, Panda Chi has four jackpots which include the mini, minor, major, and grand jackpot prizes, making it one of the more rewarding Facebook casino games.
9. Crazy Train Facebook Slot Game
Similar to Panda Chi in terms of gameplay design, this slot has nearly identical features that cover basic controls such as tailoring your bet sizes and spinning the reels.
The design is very cartoonish, which is standard for many Facebook casino games and includes a golden background depicting train tracks running through the mountains.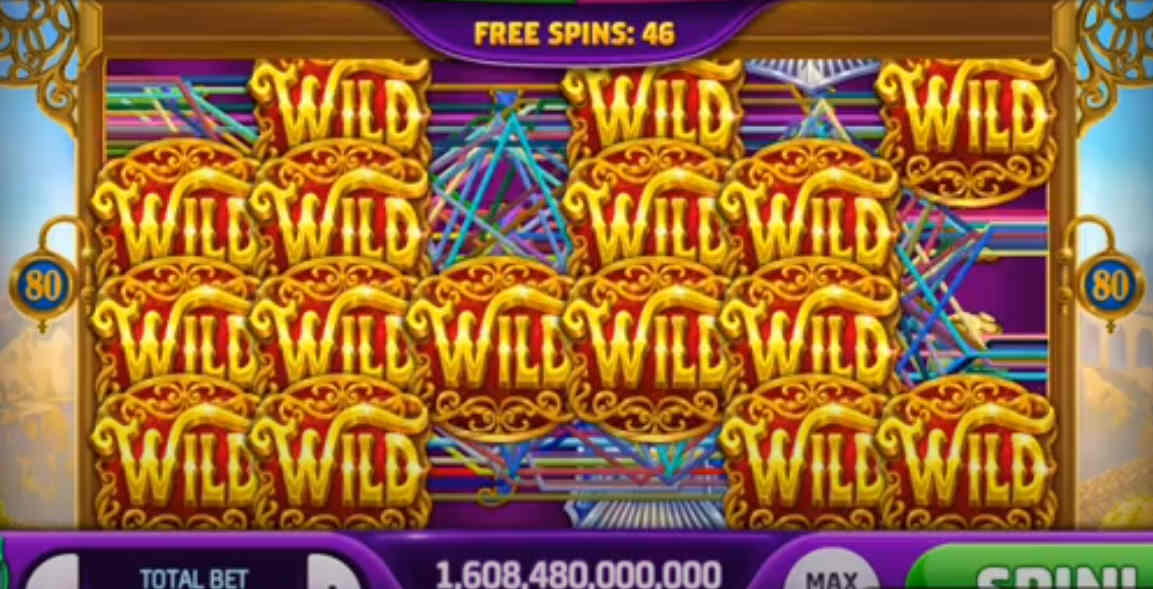 The main actors of this Facebook slot game are a female conductor, an elderly magician, and a cute dog. The slot also includes some generic symbols like card values.
More importantly, it packs several reward features like the wild symbol, Caboose Bonus, and up to 240 free spins. You can even activate multiplier features to gain more coins.
10. Civil Treasures Facebook Casino Game
Civil Treasures is a surprisingly in-depth slot game with plenty of extra gameplay features. There's a sense of progression in the game, as you can recruit four different explorers on your journey, Columbus, Nikitin, Magellan, and Cheng Ho.
You can even unlock different ships, and with that, various benefits that will enhance your gameplay experience, making this one of the best slots on Facebook.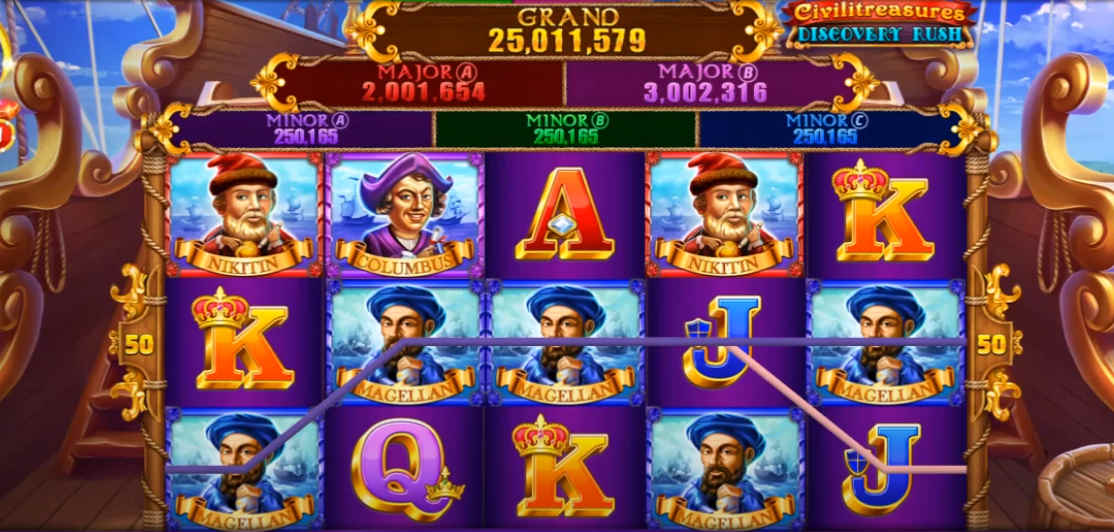 With a slot game so complex, you can also expect to encounter scatter and wild symbols, rewarding you with different bonus features. These include the unique Temple Adventure bonus and, of course, free spins rewards.
The additional slot symbols are also unique, so you'll find no generic images like most free Facebook slots.
11. Cleopatra's Quest
With a maximum payout of 30,000 chips, Cleopatra's Quest is a must-try for any slot enthusiast looking for casino games on Facebook.
This game comes with 30 paylines. More importantly, the paylines are adjustable, so you have a great deal of freedom in setting the total size of your bets and using different strategies to try and win more playing slots.
Like some other games we've featured above, this one also has an auto spin feature allowing for more laid-back playing.
Cleopatra's Quest takes advantage of its interesting theme to showcase some of the most beautifully designed symbols you'll find on a Facebook slot game.
From Cleopatra herself to the pyramids and different Egyptian symbols and artifacts, there's a lot to take in. To cap this off, traditional Egyptian music plays the entire time as you're trying to capture the wilds, scatters, and multipliers across the screen.
12. Leprechaun Riches
This traditional Shamrock-themed slot will always set you in a good mood with its bright colors and great design. With 80 total paylines and a number of unique symbols, every spin on the Leprechaun Riches free slot is an absolute delight.
Additionally, there's also a fascinating Shamrock Quest Bonus. As you play and collect points to fill up the meter at the top of the slot, you can trigger this bonus to multiply your wins up to 30x. Moreover, there's also a Wild Rainbow free spins bonus and the Expanding Wilds feature.
13. Foxtrot Follies Facebook Casino Games
This free Facebook slot game transports you to the early 1920s and the famous Foxtrot era. Backed up by upbeat jazz music and realistic depictions of women dressed in contemporary clothing, you'll feel like you're on your way to one of Gatsby's parties.
The game is also stacked with special symbols, including wilds and scatters. There's also a free spins bonus in which there are no low-value symbols.
The slot allows you to adjust both the sizes of your bet and the total number of paylines. When it comes to the latter, you can play with a maximum of 50 active paylines.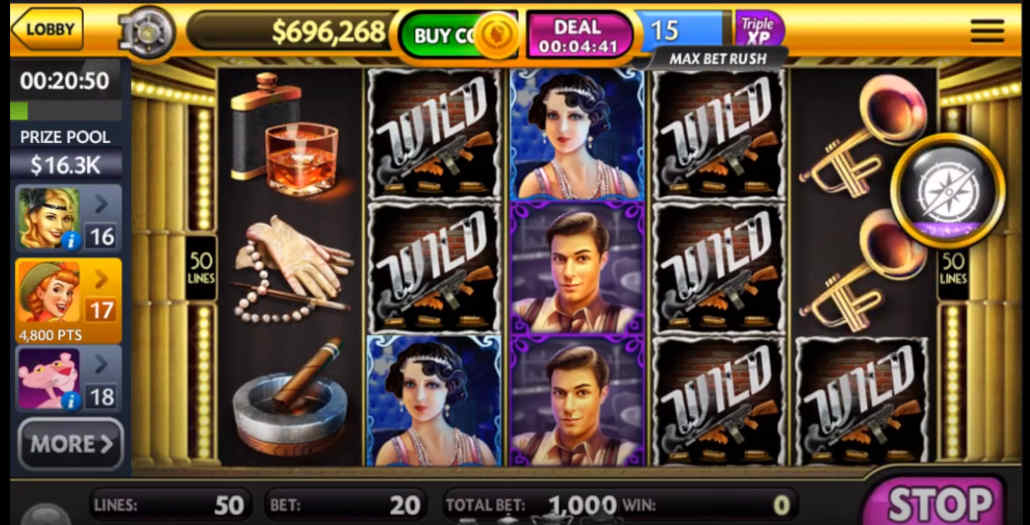 Bonus Tips – Best Slot Providers on Facebook
Aside from sharing with you the best specific free Facebook slot games you should try out, we also want to highlight the best companies that make these games.
The three providers we'll go over stand out as the top Facebook free slot developers and are responsible for most of the games on our above list. When exploring new slot games on Facebook, we recommend you check out what these companies have to offer first:
Zynga
Known primarily for its leading Facebook poker game, Zynga has also branched out into many other avenues over the years. This reputable gaming provider has also created some very interesting slot games.
Backed up by a large budget and big team, Zynga delivers slot games with great graphics and immersive all-around design. Zynga's slot games are available on both iOS and Android devices.
Slotomania Facebook Casino Games
Slotomania is arguably the second best-known company behind Zynga when it comes to Facebook slot games. It attracts millions of slot fans from all corners of the world and is only getting more popular each year.
So much so that it has evolved into much more than just a Facebook casino game provider. Nowadays, you can find Slotomania games on websites and downloadable slot apps.
Jackpotjoy Slots
Jackpotjoy has been around for a while and has built up a reputation of being one of the premier free slot game providers. Jackpotjoy slots are known for their fantastic gameplay, great sound design, and plentiful mini-game features.
While this provider's games are pretty simple and stick to the classic formula, they guarantee a fun and entertaining gaming experience.
Playing Facebook Casino Games Free – Summing It Up
Year after year, Facebook adds new dimensions to its service and improves the quality of entertainment you can enjoy on its platform. The games we've discussed above are just some of the best Facebook slot games based on our criteria.
There are many other free casino games waiting for you on this massive social media platform. All that's left for you is to pick the Facebook slot you like the most, log into your Facebook profile, and start playing for free!