Jacks or Better Strategy – Learn How to Play the Best Video Poker Game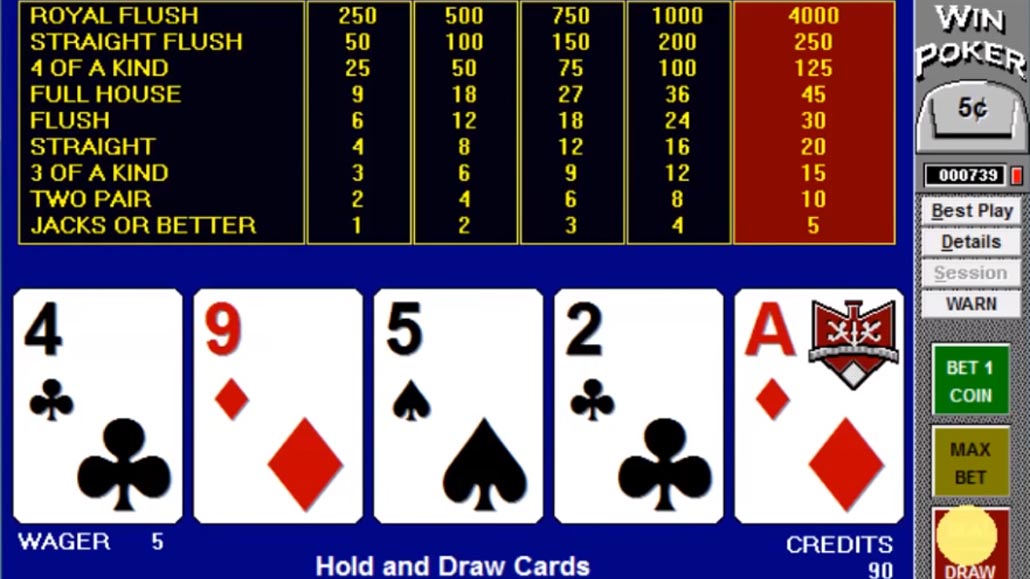 11 minutes
Last Updated: May 13, 2022
Jacks or Better Strategy – Learn How to Play the Best Video Poker Game
Jacks or Better is the most common and most popular video poker game around. Many players also argue that it's the best and most fun one as well.
What's more, it's considered the standard video poker variation, and all other video poker games are based on this version.
If you like playing Jacks or Better or any video poker game for that matter, this should be enough of an incentive to push you to learn all appropriate strategies for Jacks or Better.
In this Jacks or Better video poker strategy guide, we'll go over the best strategies for this exciting gambling game. We'll also share with you the best tips on how to play Jacks or Better video poker to increase your chances of landing big wins.
How to Play Jacks or Better
Like all video poker games, Jacks or Better is relatively straightforward, and you can pick up the basics within minutes. If you've never played the game before, this quick step-by-step guide will help you learn everything you need:
To start playing, select the number of credits you want to bet for the round and select the "deal" option.
The computer will deal you a five-card hand.
You can select which cards you want to keep and which you want to discard (there are no limits in terms of how many cards you can save or discard)
The computer deals the replacement cards.
It then decides whether you've won or lost. If you've won, the strength of your hand determines how much money you'll get.
As you can see from the steps above, the game plays like a mix of five-card draw poker and a slot game. You have a good amount of control in the initial stages of the game, but after the replacement cards are dealt, there's nothing you can do to increase your winning chances.
That's why in this Jacks or Better strategy guide, we'll highlight the importance of making the right decisions after getting your first five cards.
A quick note before we dig deeper into the specific parts of this detailed guide. On this page, we'll mostly focus on the 9/6 Jacks or Better variation, as it's the best and most rewarding one to play.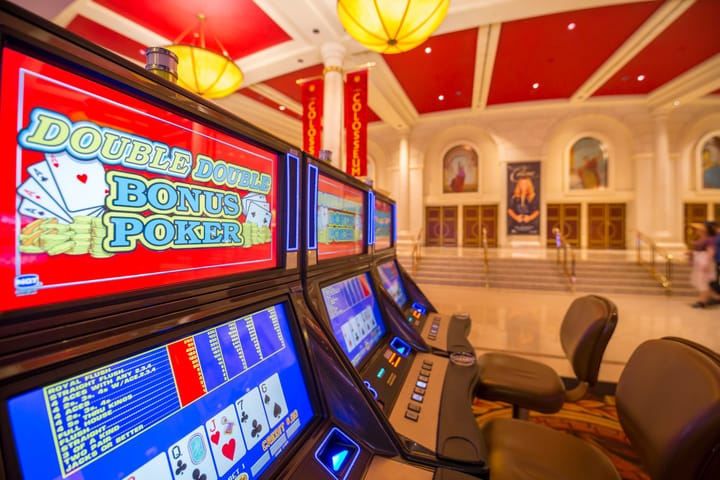 There are many other Jacks or Better types you can play, including 8/6, 8/5, and 7/5, but none of these are as rewarding as the 9/6 variation, so finding the best pay table is the first and most important step of any Jacks or Better strategy.
Jacks or Better Odds
Jacks or Better employs the same ranking values as most poker games and uses a 52-card deck with four suits.
If you already know the basics of poker, you'll have a head start in Jacks or Better. Understanding winning combinations is one of the vital components of success in any gambling game.
Naturally, not all combinations have the same odds of winding up in your hand. You should know what your chances are for landing different combinations before you start playing. Here's a detailed rundown of Jacks or Better odds for all hands in the game:
| | |
| --- | --- |
| Jacks or Better Hand | Odds |
| Royal Flush | 649,740 to 1 |
| Straight Flush | 72,193 to 1 |
| Four of a Kind | 4,165 to 1 |
| Full House | 694 to 1 |
| Flush | 509 to 1 |
| Straight | 255 to 1 |
| Three of a Kind | 47 to 1 |
| Two Pairs | 21 to 1 |
| Pair of Jacks or Better | 7.7 to 1 |
| Any Pair | 2.4 to 1 |
I should note that these are expected video poker odds for all possible combinations in the game. They are not set in stone but they are something you can use to assess your chances better. These numbers cover your long-term odds of lining up particular combinations.
Of course, you can be fortunate to line up two high-valued hands in two consecutive rounds or go for twice as many games without getting the desired combination.
This RNG element makes Jacks or Better exciting and electrifying, as you never know if a big win is waiting around the corner.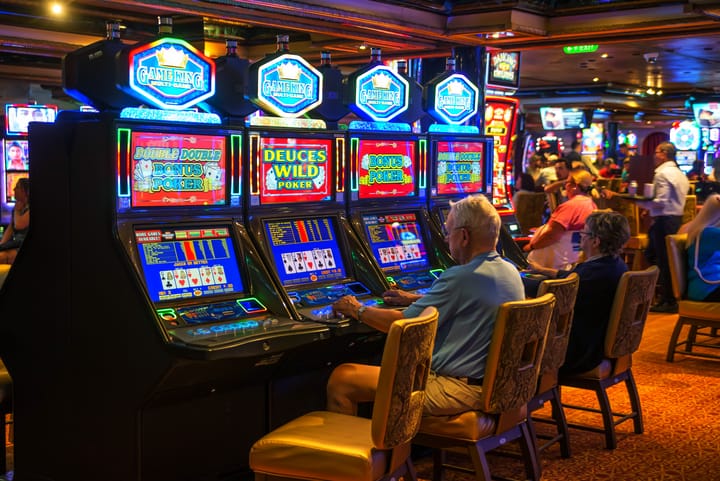 Best Jacks or Better Strategy
The Jacks or Better strategy boils down to one important question. How do you know which cards you should keep and which ones should you discard?
To make this decision easier and more streamlined for each hand you play, we've drafted the best Jacks or Better video poker strategy you can use for each card combination:
Four Cards to a Straight or Flush – Keep all four cards and only replace the fifth card.
Three Cards to a Royal Flush – If you're two cards short of a Royal Flush, keep the three cards and discard the two cards that aren't helpful.
Three Cards to a Straight Flush – Same decision as for the previous situation, keep the three cards and draw two new cards.
One Pair – If you get one pair, you should keep it and draw three new cards in most cases. That said, this isn't always applicable, which is why we'll tackle the issue of high vs. low pairs in the next section.
These few simple tips should already give you a very good foundation for the game. It will help you avoid any serious mistakes that could severely hurt your winning odds.
Jacks or Better Strategy for High Pairs
If you get a high pair in Jacks or Better, you're already good for at least a small win. But, if you think you have a chance of getting a more rewarding hand, you can break up the pair if you're one card short of a Royal Flush.
If you find yourself in this situation, the risk to reward ratio makes it a shame not to try for big money, as opportunities like this don't come very often.
That said, if you're one card short of a regular straight or flush, it's best to avoid breaking up the pair, as voiding the guaranteed win for the slightly higher potential win is not worth it.
There's a big risk that comes with discarding a high pair, and we strongly encourage you to avoid doing so if you're not entirely certain in your assessment. Breaking up a pair to chase a potentially bigger combination could cost you the entire bet.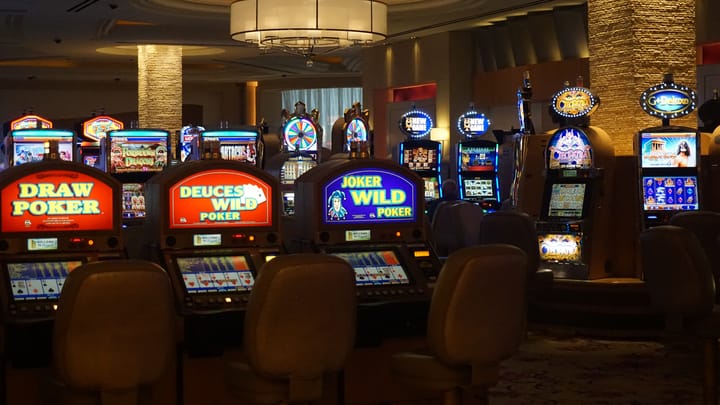 Jacks or Better Poker Strategy for Low Pairs
Although low pairs aren't nearly as tempting to keep as high pairs, you should still keep them in most scenarios. The only cases in which you should discard your low pair hand are:
If You're Two Short of a Royal Flush – If you have a low pair and three cards to a Royal Flush, don't shy away from breaking up the pair. The possibility of landing the Royal Flush at the risk of only a low pair is too good to miss out on.
If You're One Short to a Flush – If you have four cards to a Flush, breaking up the low pair is the best way to go every time.
Low pairs aren't particularly valuable in this game, but if you want to have a wholesome Jacks or Better poker strategy, you need to know what to do in every possible scenario.
A Few Extra Tips to Be Mindful Of
The strategies we've discussed above cover the best decision you can make depending on the hand you have. But, there are many other aspects to be mindful of if you want to increase your odds of success. Here are a few other things to pay attention to when playing Jacks or Better video poker:
Strive to Play only the 9/6 Version
As we've previously mentioned, the 9/6 Jacks or Better variation is the most rewarding one. It offers you the most rewarding payouts and, therefore, the best value for your money. The 9/6 version also offers a great return, topping 99.5% if you play the game optimally. It's not quite as good as Deuces Wild, but it's pretty decent.
Number of Hands over Time Spent Playing
Just as it sounds, you should focus on the number of hands you play, not the time you spent playing during your sessions. Although the house edge is lower with Jacks or Better, it's still there. By playing slower, you can reduce your losses and make smarter decisions.
Bet the Max if Your Bankroll Allows It
With video poker games and especially with the good Jacks or Better strategy, you should always bet the maximum amount of coins if you have the bankroll to make it sustainable. Betting five coins every round opens the opportunity for massive wins, including the elusive 4,000-coin Royal Flush.
Always Play it Simple
All of the video poker strategies and tips we've talked about aside, Jacks or Better is a game in which your success is heavily impacted by chance. This is why you shouldn't unnecessarily complicate it with complex tactics you'll struggle to remember. If you don't know what the best decision is, remember that simple is always better in this game.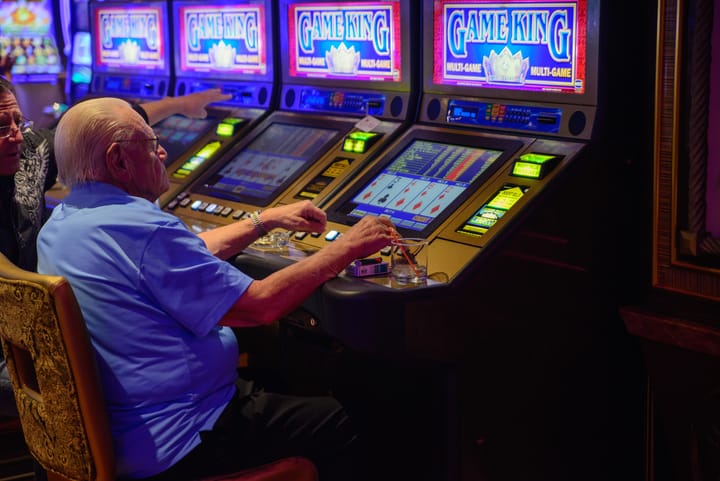 Jacks or Better Strategy – What to Remember
There are a few key takeaways you should remember from reading this Jacks or Better strategy guide. The first and most important one is to learn all of the appropriate strategies for every possible opening hand you can get. This will go a long way in maximizing your win rate.
Additionally, make sure to always play Jacks or Better responsibly and have a sustainable bankroll you're comfortable with.
Lastly and most importantly, only play for fun and when you really feel like it, and you will surely get bigger and better results playing this super exciting video poker variation!