Our team has spent hundreds of hours playing slots in online casinos to help you get the best possible experience, and we are ready to share what we learned.
We will help you find top casinos to play online slots and increase your chances of winning by mastering all ins and outs of these games.
In this real money online slots guide, we will explain different slot types, break down various features, dive into the most important concepts like RTP and volatility and help you pick the best online slots for you!
1
Real Money Slots – Rules, Features, and Odds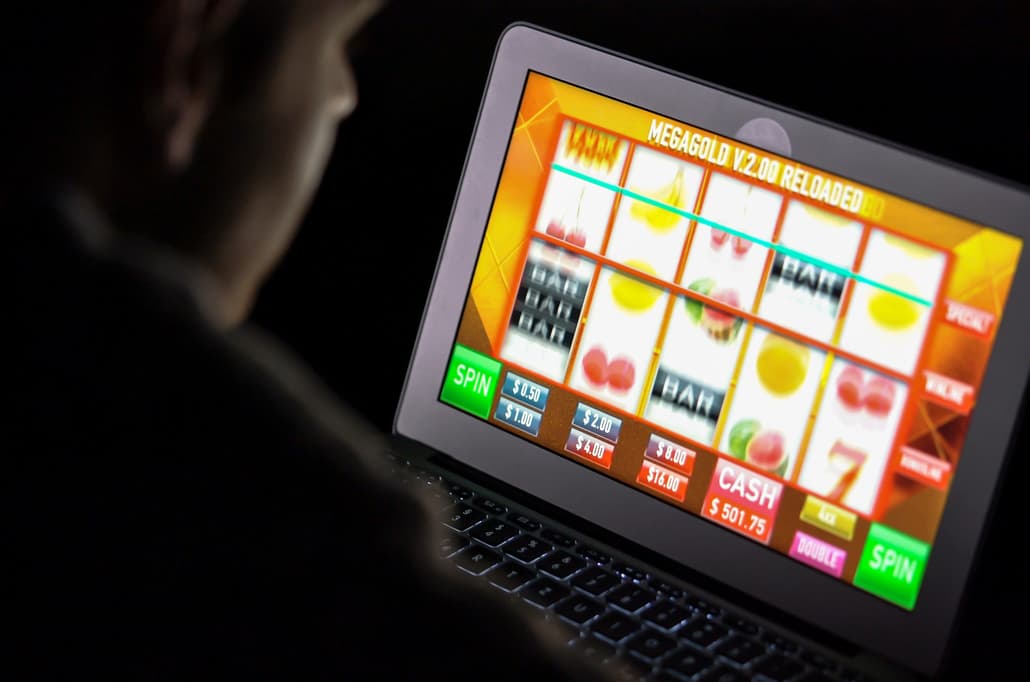 Video slots are different from other casino games like blackjack or roulette in many ways, including the basic rules of the games, winning odds, volatility, and more.
If you have never played a slot before, you will need to familiarize yourself with the basic rules of real money online slots before you start playing.
Even if you are an experienced slot player, there may be a few tips and tricks we can give you to help you enjoy slots even more and give yourself the best possible winning chances every time you play.
Slots Symbols, Paylines, and Paytable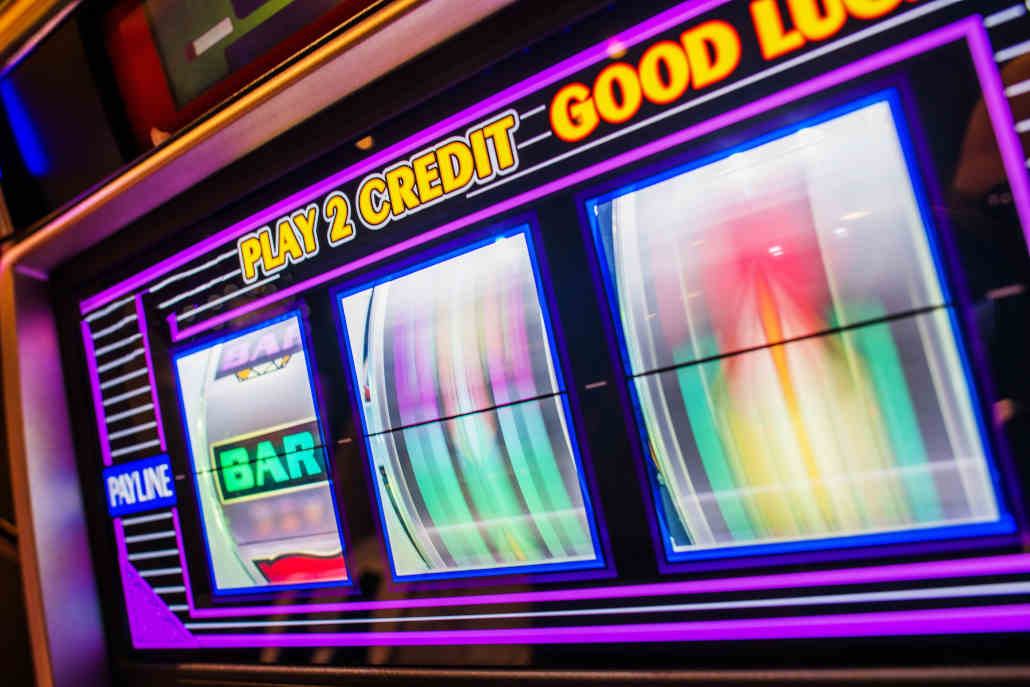 Each slot is different from the others, but they all feature some common elements. All of them have a grid with slots for different symbols, and this is these popular games derive their names.
The symbols that appear on this grid differ from slot to slot, and they are always in sync with the game's theme, which can be anything from a certain period in history to a geographical region or a fantastic realm.
The symbols appear on the slot grid randomly, and your goal is to have them line up on the grid across one of the game's paylines.
Slots come with many different paylines, which connect symbols on the grid from left to right or from right to left.
When symbols align correctly on a payline, a payout is made according to the game's preset paytable.
You can easily load up the game's paytable when playing online slots for real money and see exactly what payout you stand to win for every winning combination.
Keep in mind that different symbols have a different degree of value in each game, making some symbols a lot more valuable than others.
Your ultimate goal in most slot games is to line up five of the top-paying symbols on a single payline, but modern slots offer even more features that result in even more valuable wins.
Wild, Bonus, and Scatter Symbols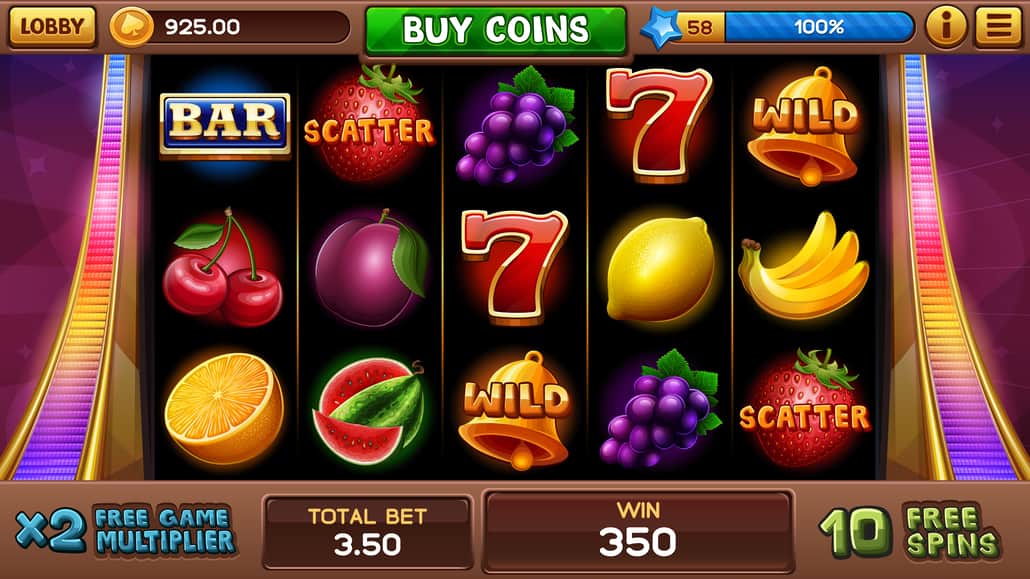 Along with the regular symbols that appear in slots, modern real money slots online feature a whole host of special symbols such as wilds, scatters, and bonus symbols.
Wild symbols act as substitutes for all other symbols in the game, making it easier to combine different symbols on paylines and sometimes adding special multipliers on top of your base win.
Scatter symbols have become increasingly popular in modern slot games like Sweet Bonanza and others, and they allow you to win money even when the symbols don't line up on any payline.
In fact, scatters will pay you no matter where they appear on the grid, and five scatter symbols on the reels often trigger the game's biggest payout.
Scatter symbols are often used to trigger the special "free spins" feature that many slot games offer, while bonus symbols will often trigger other special mini-games included in most slots for real money.
Free Spins, Bonuses, and Jackpots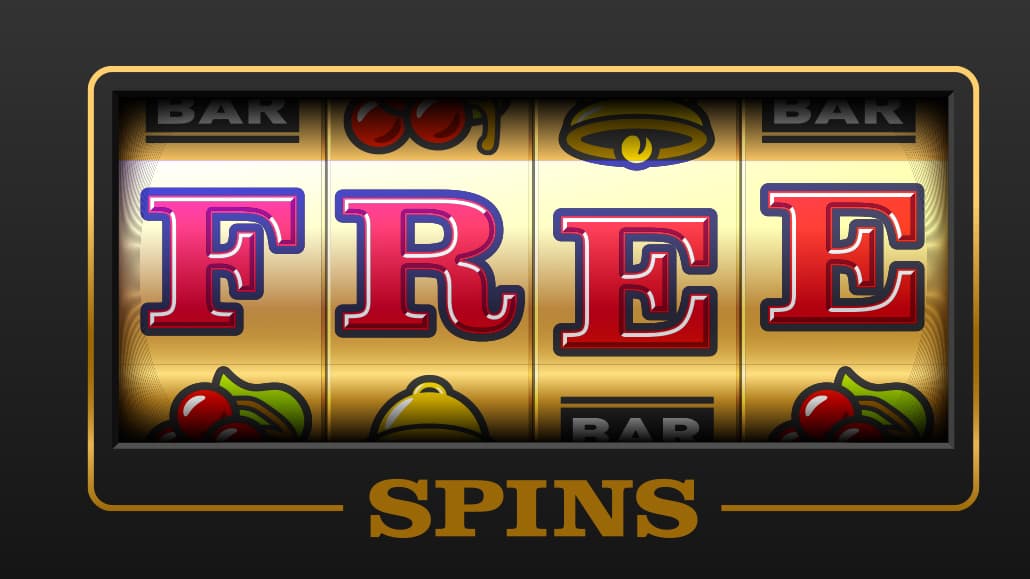 There are countless slots, so it is hard to describe all the gameplay features you can expect to find in them.
Yet, some features are more common than others, with the free spins feature being one of the most popular and valuable ones.
Free spins are usually triggered by stopping three or more scatter or bonus symbols on the reels.
This triggers a set of 10, 12, 15, or more free spins, during which you don't need to pay anything, as the name suggests.
What's even more, free spins usually come with special multipliers, expanding symbols, extra wilds, or other features that make big wins a lot more likely.
Free spins are not the only type of slots bonuses you can expect to receive when you play real money slots online.
Treasure hunting mini-games, pick-and-win games, and many others are also available, making the world of online slots extremely versatile and entertaining.
Finally, some of the very best slots online also offer massive progressive jackpots, which can be won by triggering the jackpot mini-game and finding the right set of symbols.
Slots jackpots can range from hundreds of dollars to millions of dollars, with some of the biggest progressive jackpot video slots awarding life-changing money many times a year to the luckiest slot players around.
Slots RTP & Volatility Explained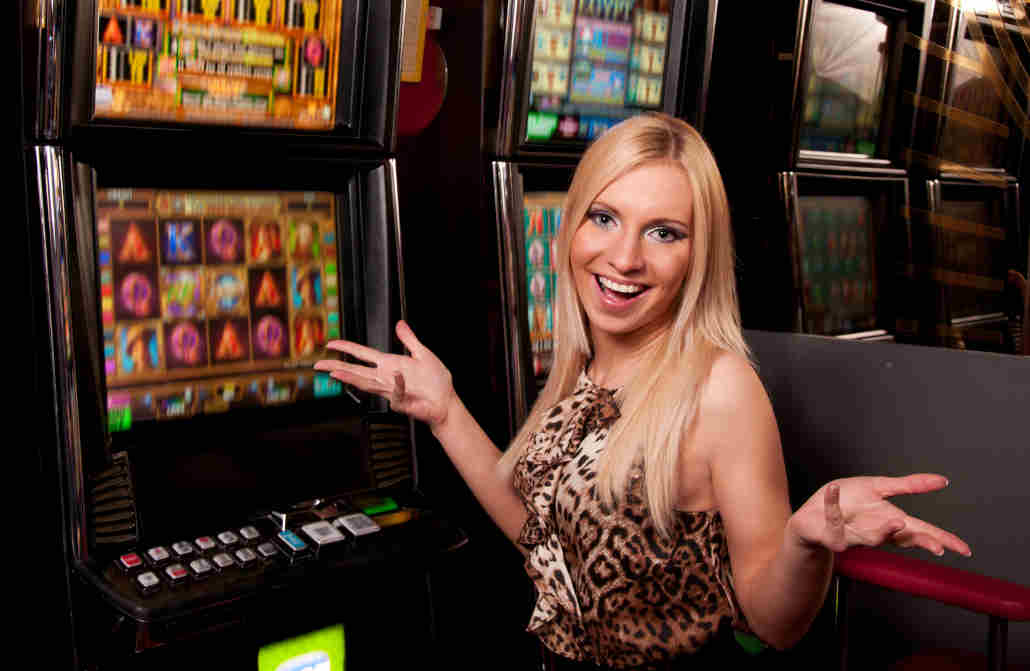 Before you kick off any online slots for real money, you should understand the concepts of slots volatility and RTP.
Slot return to the player (RTP) stands for the overall percentage of all wagers that the game returns to the players.
This percentage is calculated over billions of spins and will not be fully realized in any given slot session. Yet, the higher the game's RTP, the higher your chances of winning on every spin.
Slots with high RTP rates generally offer more payouts and are more generous over the long and short-run alike, while those with low RTPs tend to be quite hard to win.
If you are going to play real money slots, picking out the highest RTP games is always a good idea, as this is one sure way to give yourself a better winning chance.
Make sure to look into the volatility of the slot you are playing as well, as this can affect the short-term results of your slot sessions quite a bit.
Types of Real Money Slots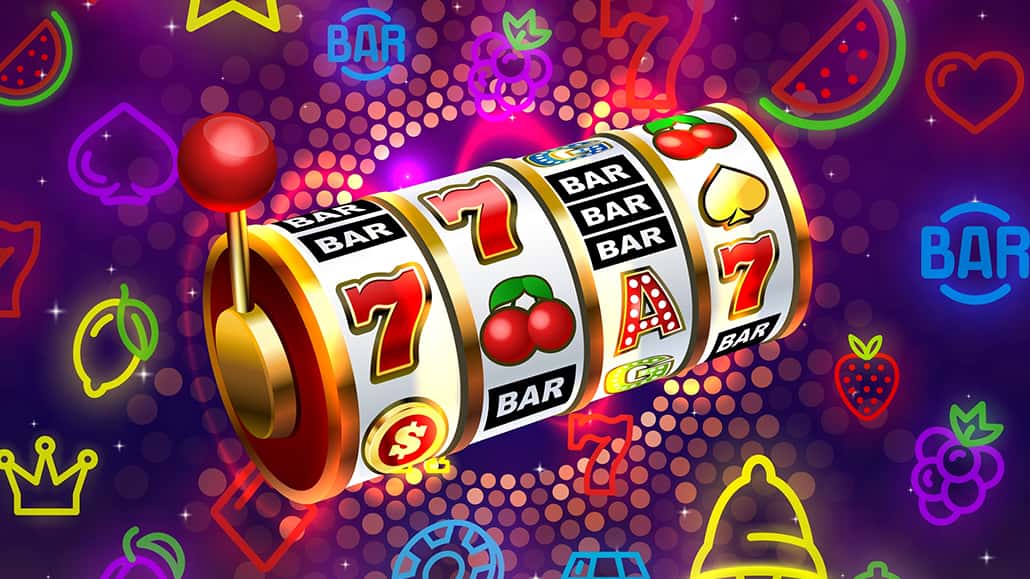 Real money slots are by far the biggest category of games in any online casino, but not all slot games are the same, and there are many different slot types you should know about.
Slots have evolved quite a bit over the last decade, with slot developers moving a long way from the original classic slots with a single payline and now offering many different slot types and styles.
Best online casinos out there offer hundreds of slot games, with several different slot categories among the most popular:
Classic Slots: Simple slot games with 1 – 5 paylines, simple symbols, and few gameplay features. Classic slots often have a high RTP but aren't always the most fun to play.
Video Slots: Modern slot games with many paylines, special gameplay features, scatter and wild symbols, free spins, bonus games, and more. Video slots can range in RTP and volatility and are usually extremely fun to play.
Megaways Slots: Only appearing on the market in recent years, megaways slots combine symbols in thousands of different ways and create more winning combos than any other games out there. These slots are highly volatile but also have massive winning potential.
3d Slots: 3d graphics aren't very common in live casino slots, but many online slots feature 3d graphics, and some even mimic FPS video games to create a fully immersive gameplay experience. 3d slots are super fun to play, although they can be a bit confusing when it comes to actual gameplay mechanics.
Progressive Jackpot Slots: These real money slots online offer the biggest money rewards in the industry, sometimes ranging into millions of dollars. Progressive jackpots are hard to come by but extremely valuable if you do hit them.
VR Slots: Virtual reality technology is very much in its early stages, but it is gradually making its way into various industries, including iGaming. VR Slots have only been around for a short while, but with some development, they could become a staple of the online gambling world someday.
These days, many online casinos let you filter slot games by their developer, types, and gameplay feature, allowing you to find the exact type of slot game that you are looking for quickly and effectively.
If you don't know the exact name of the game you want to play, looking for a particular game type could be the first move towards finding the ideal slot for you.
Why Should I Play Real Money Slots?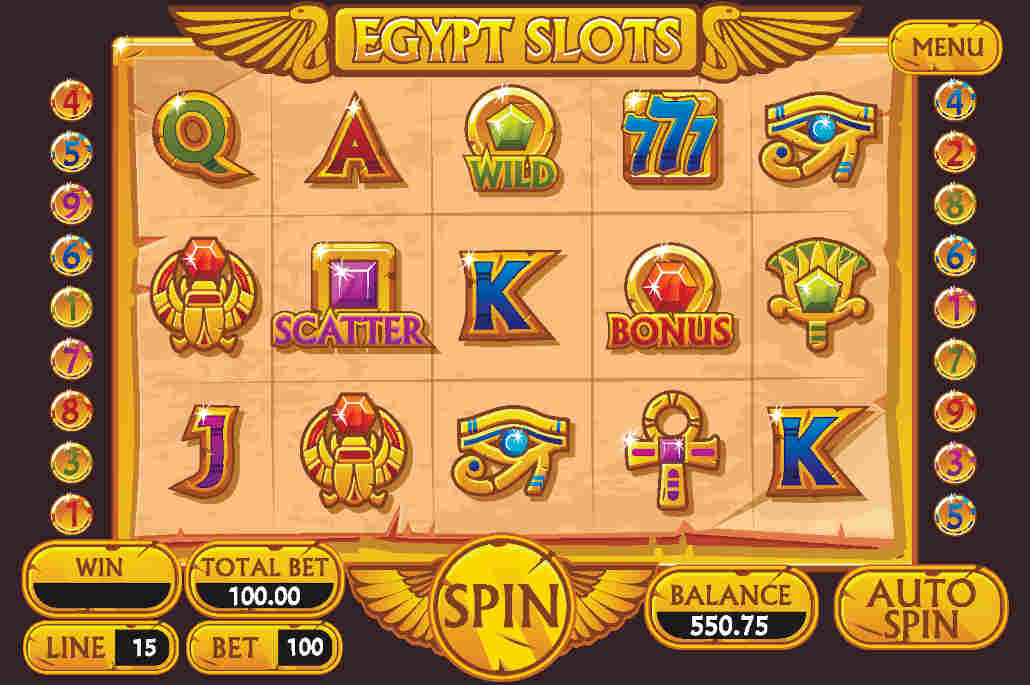 With free casino games readily available, you may be asking yourself, why should I even play online slots for real money and take any risks.
The truth is that free slot games are a great way to have some fun and try different games, but there are also plenty of reasons to play real money online slots.
If you are wondering why you should play real money slots, here are just a few of the top reasons:
Win Real Money Prizes: You can't win real money playing free casino games. While they may be fun, free slots will only take you so far, and you will need to play slots for real money to actually have a chance to win the big jackpots advertised in these games.
Get Your Bonuses: Top online casino sites offer valuable bonuses for slots players that you can claim by making a real money deposit. Once you put some money into your account, the casino will double it up and increase your chances of coming out as a winner.
Get the Adrenaline Pumping: If you want to experience all the thrill and the adrenaline rush of playing slots, you will have to play for real money. As fun as free slots are, the lack of any real risk makes playing these games less fun and exciting than the real deal.
How to Choose the Best Slots Online Casino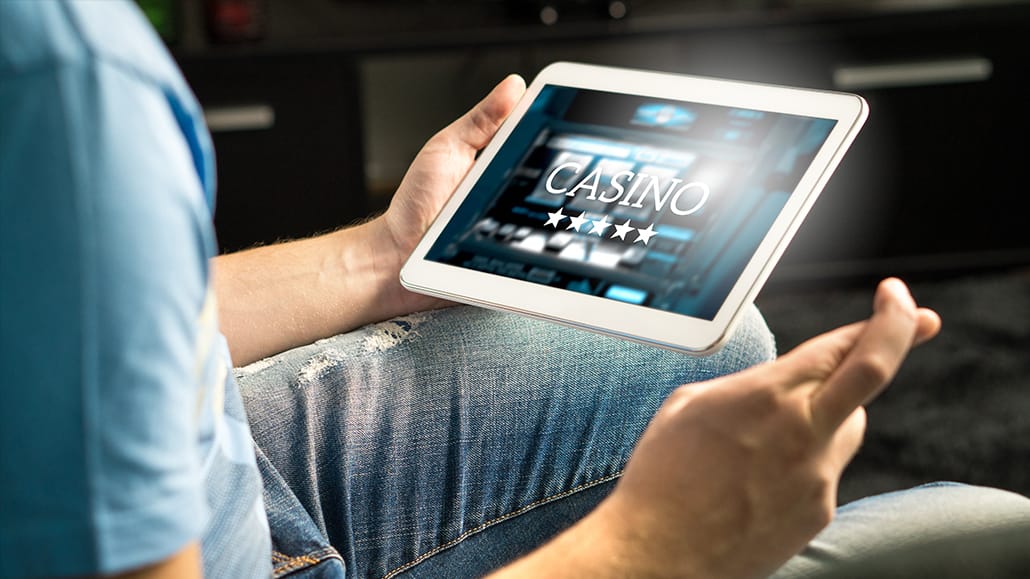 If you plan on playing slots for real money, you will want to ensure you are doing so at the best online casino you can possibly find.
Many different things make up a great online casino platform, and you should spend some time doing your research before you pick a casino to play at.
These are the most important things we recommend you look at when picking an online casino to play slots at:
Slot Selection: If you focus on playing real money slots online, you want to find a platform that features many different slot types and unique game titles. Don't settle for a casino that lacks in game selection, as there are plenty of great online casinos with massive slot portfolios.
Welcome Bonus: The welcome bonus is your greatest tool when playing real money slots. The more valuable the bonus, the better your chances of beating the house edge and volatility and coming out on top.
Jackpots: Jackpots can differ from game to game and from casino to casino. If you are trying to win a big life-changing jackpot, make sure to check out a few different casinos and compare the jackpot values at each.
Promotions: Some online casinos cater to slot players more than others. As a slot player, you want to play on a platform with many slot-related promotions, as these will add value and give you a better chance of beating the games and coming away with a profit.
Banking: Depending on your geolocation, you may be restricted in different ways regarding the banking methods available to you. Make sure your chosen casino gives you plenty of options and allows you to make deposits and cashouts quickly and effectively.
Security and Reputation: Last but not the least, you want to play on a platform that's 100% secure and has a good reputation among players and industry insiders alike. Don't settle for a shady casino that can't guarantee the safety of your funds and your personal information at all times.
To help you out with your casino selection, we have reviewed some of the very best online casinos in the world and looked at all these criteria for you.
Our online casino reviews focus on both slots and other games, so you can look at the relevant sections of these reviews or look at our offer on this page to find the best option for you.
Alternatively, we recommend you do some research and compare some of these top-rated casinos yourself to find the best places to play real money slots today.
Top 5 Slots Tips – How to Win More Often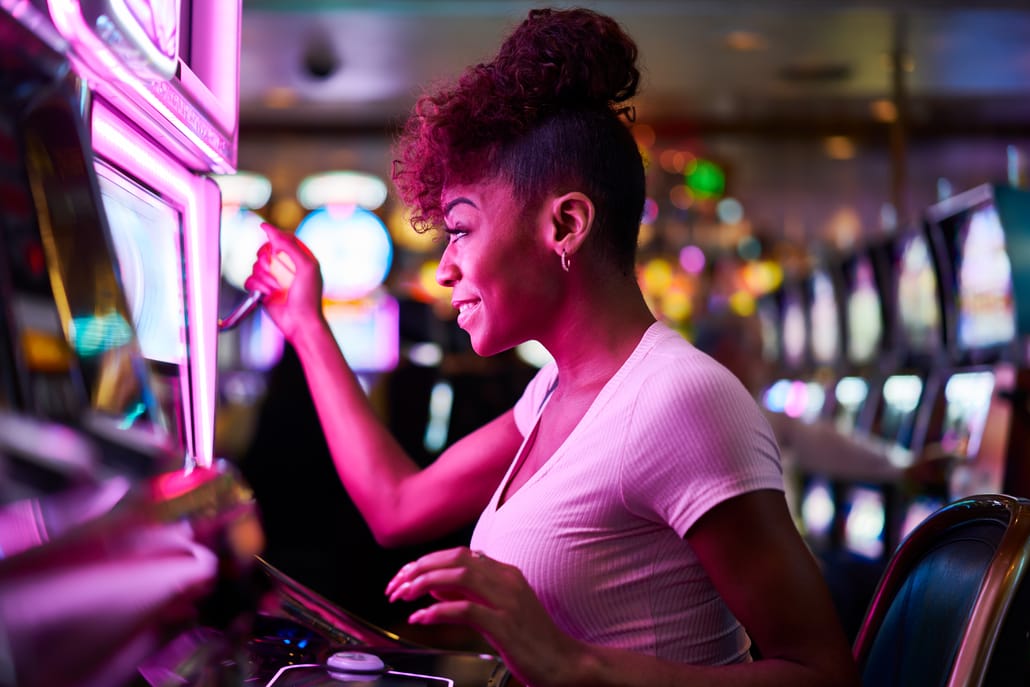 Your success at playing slots depends mostly on luck, but that doesn't mean there is absolutely nothing you can do to give yourself a better winning chance.
The next time you play real money slots, we recommend considering our tips and trying to optimize your play.
While these tips certainly don't guarantee success, we can guarantee that they will improve your results over the long run and help you see how to win at slots more often.
Here are the top five tips you should know when playing real money slots.
#1. Choose the Highest RTP Slots
On the face of things, all slots look pretty much the same, and many slot players don't actually understand their main differences.
Some players are superstitious about certain games, while others are rambling about slots paying this percentage or about them being rigged altogether.
The truth about real money slots is quite different, and there is nothing mysterious or magical about these games.
Regardless of the slot type, each slot game has a preset RTP percentage, which determines exactly what percentage of all bets made in the game are paid back to the players.
While RTP only manifests fully over the long run, it also influences your short-term results. Playing high RTP slots gives you the best chance to win every single time you play.
Even more important than choosing the very best slots in terms of RTP is avoiding the very worst.
When playing online slots for real money, try never to play any games with an RTP lower than 95%.
Ideally, you want to find fun games that pay back 97% of all bets or more, as these slots come the closest to being a break-even proposition.
#2. Think Twice about Jackpots
Progressive jackpot games tend to come with a fairly low RTP because a good chunk of all bets goes towards the multi-million dollar jackpot.
This is great news for the lucky player who lands the jackpot but bad news for everybody else, which means for the vast majority of players.
If you are looking to play slots at a relatively steady pace and often land some decent wins, you should avoid progressive jackpot games.
If anything, you can play these games for lower stakes than you play your other slots and only play on occasion to avoid giving away money, especially while the jackpot is still very low.
After all, progressive jackpots are mostly worth chasing after once they get really high, so maybe just focus on playing other games until the jackpots hit a certain number.
#3. Use Slots Bonuses
Playing real money slots without a bonus when one is available is just silly. Almost every online casino offers a welcome bonus to new players, and plenty of reloads can be received at most sites as well.
You should always make sure that you have a bonus active in your account when playing slots for real money.
However, keep in mind that not all bonuses are created equal, so try to stay away from bonuses with unfavorable wagering requirements or other terms that seem unfair to you.
#4. Exercise Bankroll Management
All slots, even those with the lowest variance, are still quite volatile. This means you will need a healthy balance to avoid going bust before you can get anything going.
Depending on the game's volatility you choose to play, you should have at least a few hundred bets in your balance, but having a few thousand would be preferable.
This will let you activate the game's bonuses and features quite a few times and go through any bad stretch of luck that may come along.
Of course, you can also take the riskier approach, but don't be surprised if you ruin your bankroll quickly and are left with a big zero in your balance. It is one of the slot machine secrets you rarely hear about, but it is essential for you to be able to enjoy the games fully.
#5. Don't Chase Your Losses
You have probably heard this one many times, but it is truly a crucial piece of advice.
Do not chase your losses, and stick to your plans when gambling for real money.
Real money slots are incredibly fun, but they can also be incredibly addictive. It is very important to play in moderation and make sure you stop when you have lost the amount of money you decided to have fun with.
If you start making a deposit upon deposit and chasing your losses, things can quickly get out of control, and there is absolutely no guarantee you will win regardless of how much you deposit.
Always make deposits that you can afford, and don't make new ones just to chase your earlier loss. Take a break and come back another night to play with a fresh mind frame, and hopefully, your luck will change.
FAQ – Finding Top Online Slot Casinos and Games