Analysis: Slingo – One Of The Fastest Growing Gambling Games in the UK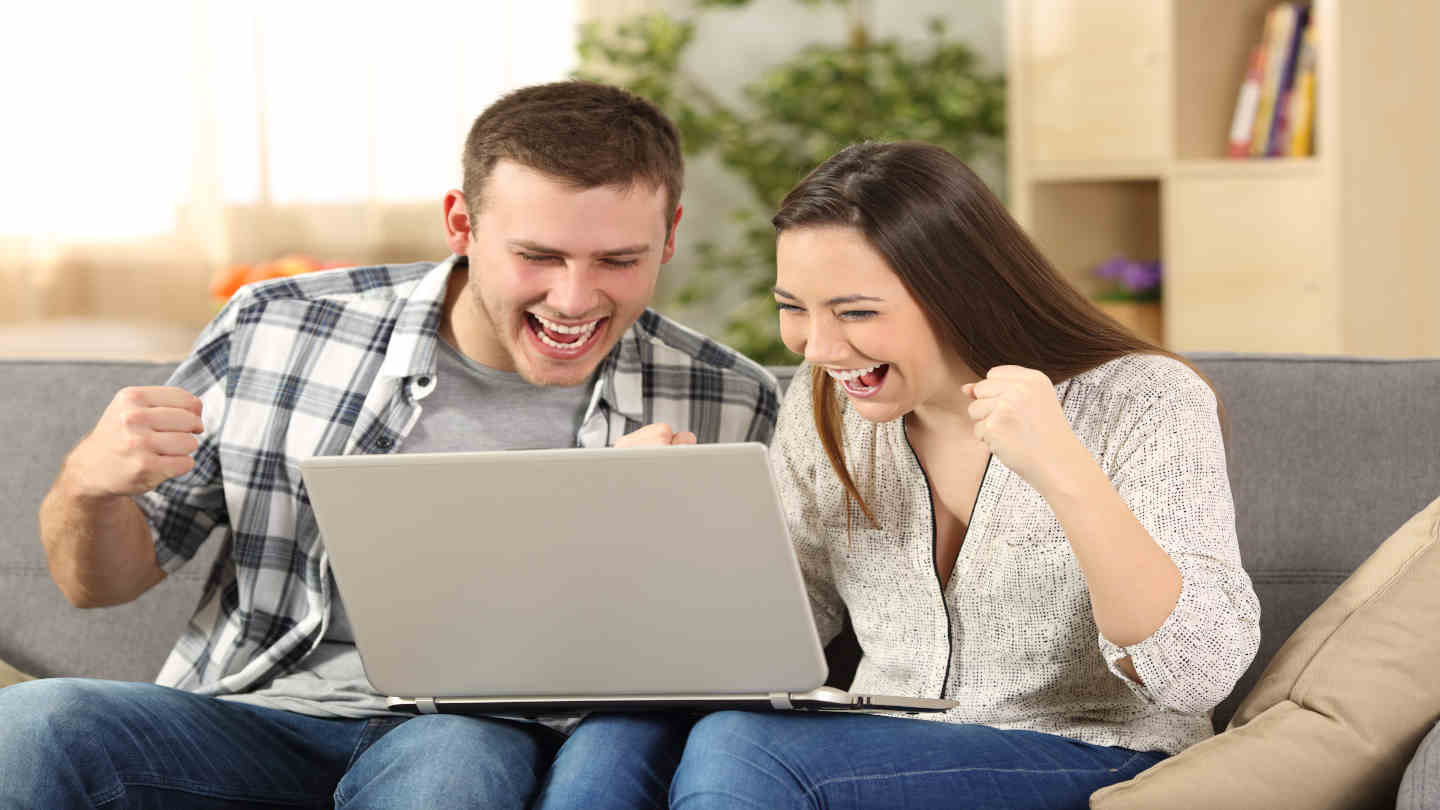 UK gamblers are mad for Slingo and this once slow-paced freeplay game is now one of their casino mainstays. It's back in the States and Canada too as licensed casino operators bring the Slingo portfolio into their game lobbies. In this article, we examine the rise of real money Slingo and why it looks set to continue.
From FreePlay Slingo To Real Money Slingo
In the US we mostly know Slingo as a social media phenomenon associated with AOL and Facebook in the 90s and 00s. But the UK's relationship with the game developed in New Jersey in the 1990s has been very different, driven by Gaming Realms PLC, the mobile game developer who acquired the Slingo IP back in 2015.
Since then, Gaming Realms have set about turning Slingo into a real moneygambling product from their studios in London. The first games they developed, Slingo Extreme and Slingo Riches, retained the charm of the free-play version but gave it teeth with a prize engine that triggered cumulative rewards as more lines were crossed off on the Slingo card.
Games like these were made available on a handful of Gaming Realms' own mobile casino sites, including the flagship Slingo.com.
Over time, Slingo has grown in popularity in the UK. And now, eight years on from those first product launches, Gaming Realms has successfully introduced their Slingo formats into the lobbies of almost every online casino and bingo site in the UK.
Popular gambling portals even have pages dedicated to finding Slingo sites in the same way that they have them dedicated to slots or casino sites.
The success of Gaming Realms' Slingo development is evident in the company's financial reports which show how far they have come in a short space of time. There are now 65 games in the portfolio, and alongside the UK market, they are now active in North American markets like Ontario, New Jersey, Quebec, and Connecticut.
What Drives The Growth of Real Money Slingo?
Yes, the world has fallen in love with Slingo once again. Here's why.
Slingo's Appeal to the Bingo Community in the UK
Slingo's early growth in the UK was helped by the bingo fan base there who were targeted by Gaming Realms as likely customers. Bingo does not generate anything like the revenue of slots or live dealer games online, but it is still a hugely popular pastime.
It is at the softer end of the gambling market because it's much slower-paced than slots and has a community element fostered by the chat rooms where bingo players meet and make friends online.
Slingo successfully appealed to bingo players right away because, like bingo, the betting rounds take longer than a spin of a slot, and of course, the Slingo card element of the game mirrors the bingo card as well.
By earning trust and custom in the bingo market, Gaming Realms was able to slowly introduce the game into the UK gambling market before expanding into online casinos.
Big Branded Games
Gaming Realms raised the profile of Slingo in the UK by teaming up with popular national brands like TV shows Deal or No Deal and Britain's Got Talent to reach a wider audience.
These early formats of the game weaved aesthetics and features from the shows into the Slingo game itself for maximum impact.
In the Deal of No Deal game for example players had to pick from boxes and accept or reject the prizes as they do in the real game.
Teaming Up With Big Slots Providers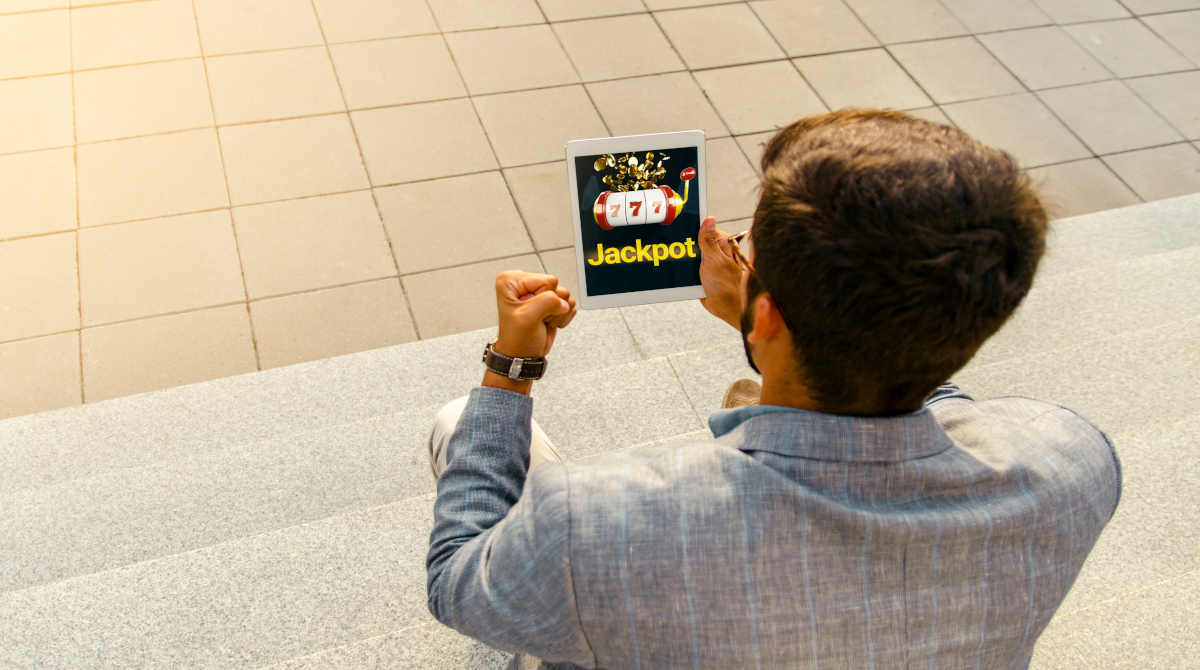 An even bigger step for Slingo has been to build versions of the game that tie in with popular slot games like Starburst from NetEnt, Sweet Bonanza from Pragmatic Play, and Cleopatra from IGT.
For games like these, players win free spins on the iconic slots, with more spins awarded for more Slingos. This strategy has attracted fans of the slot games to try Slingo for the first time, spreading the word further.
An Appetite For New Experiences Amongst Gamblers
The online gambling industry is innovative. That is something that has always been true. It never stays still and relies on continually evolving game formats as ideas and new technologies allow to keep punters excited and interested. There are countless examples of this, from Megaways in online slots to live dealer games too.
Of course, Slingo is more than just an evolution of an existing real money game format. It's a completely new one! It's no surprise that with good development and marketing, it has caught the attention of a hungry new audience who are always on the lookout for a different kind of bet.
What Next For Slingo?
In summary, the future looks very bright for Slingo and its current IP owners, Gaming Realms. Their 2022 financial report lists high-profile new partners like Bet365, Betway, OLG in Ontario, and Poker Stars.
With the global gambling industry expected to continue growing and regulated markets opening up across North America and LATAM too, there are plenty of opportunities to put Slingo in front of millions more gamblers.
In addition, with successful gaming partnerships already proven, surely further fun Slingo formats are on the horizon. Indeed, even a Tetris Slingo is due for release later this year.