American Roulette Tips for Beginners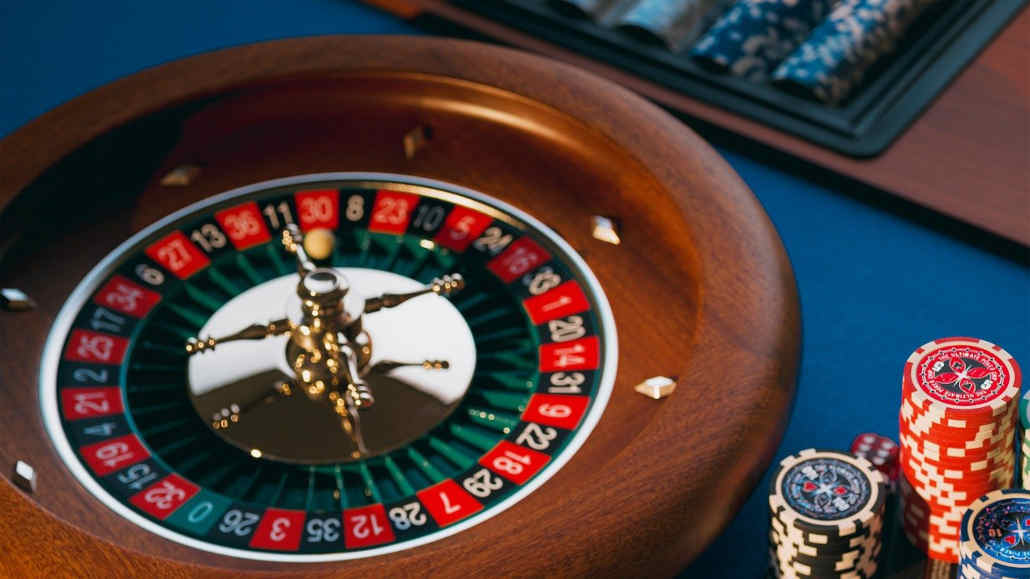 7 minutes
Last Updated: May 17, 2022
American Roulette Tips for Beginners
Roulette is one of the most famous casino games of all time and many players are most familiar with the American version.
What tips do you need to know about to start playing this game? Check out the best tips to increase your chances in American roulette.
Choose Your Type of Bet
The American roulette wheel has 38 pockets on it, covering the numbers from 1 to 36 plus a couple of zeros.
You can choose to bet on a single number if you like, which gives you the lowest chance of winning but the biggest win potential, at 35 to 1.
The bets you're most likely to win on are those of the even-money variety. This is a type of bet that covers half of the numbered pockets, such as red, black, odd, even, high, or low.
It's paid on a 1-to-1 basis, so you get your stake back plus the same amount in winnings.
Other bets are more complex, as they involve putting your stake on a variety of numbers at once. For example, you can bet on a column of numbers, a dozen different numbers, or a selection covering just three or four.
You can learn more about the types of bets in American roulette if you visit the Bovada roulette page.
A Look at the Odds of Winnings
It's important that we bear in mind that roulette is a game of chance, so there is no way of knowing how often a certain number will come up.
Having said that, we can expect certain odds of winning to emerge after a lot of spins take place.
What this means is that the odds became clearer the more you play. So, if you play just one or two games you've no way of knowing what numbers will come up.
But if you play for a long time you would expect to see a pattern develop in the results.
Let's take the straight-up bet, which is where you bet on any single number. As we've seen, this wager pays out at 35 to 1 when successful.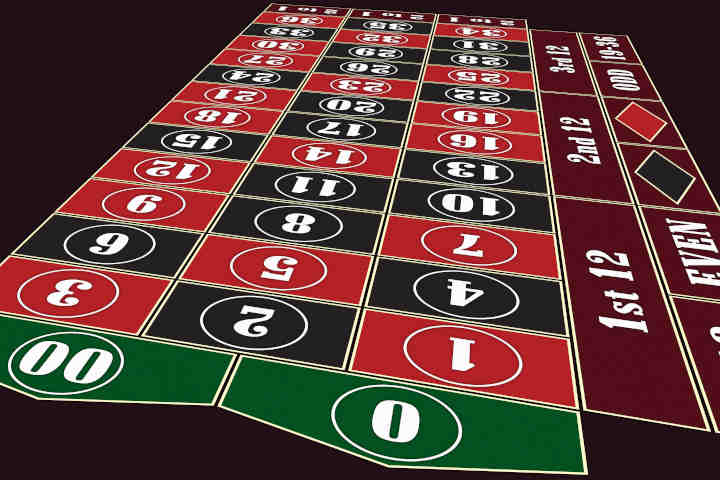 With 38 pockets on the wheel, you'd expect your chosen number to arrive once on every 38 spins.
Obviously, things aren't quite as clear-cut as that, and you won't ever see the 38 pockets come up one after another in real-life games.
However, if you check the results after thousands of spins, you'd expect to see a very even distribution across all of the pockets.
Perhaps the simplest way to look at this is to consider the house edge. The zero pockets ensure that the casino always earns more than it pays out, but the house edge isn't as big as you might think.
In fact, American roulette has a house edge of 5.26%. This same house edge applies to any wager except the five number option, which has a higher house edge of 7.89%.
However, we need to bear in mind that it can take longer for that house edge to become obvious on different bets.
If you only play a few spins, you're likely to be closer to the house edge on an even money bet than on a straight up bet, as you should see a more even distribution and more regular but smaller wins. If you play on a long session, the house edge should slowly start to make its presence felt.
What About Other Types of Roulette?
Online casinos have a large variety of roulette games, but they're mainly based on either American roulette or on the European equivalent.
Both of these games look identical at first glance, but there is a major difference you'll see if you look more closely at the wheel.
The European games only have a single zero pocket. This has the effect of lowering the house edge to 2.70%, as there is less chance of the zero coming up and ruining your bets.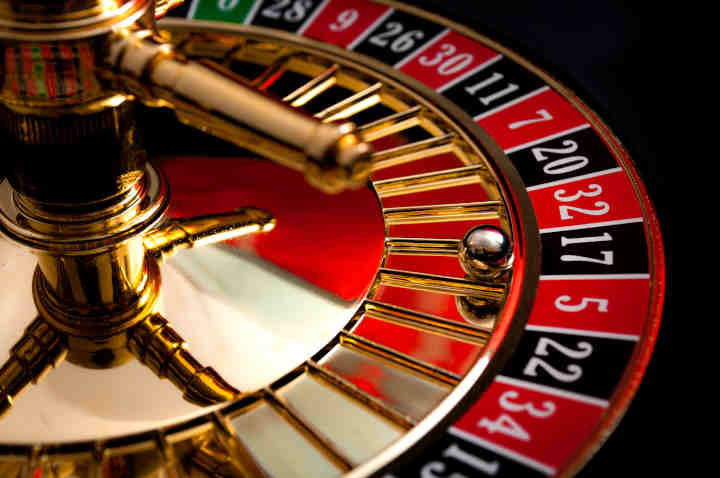 You might also see French roulette variants offered. These are based on the European wheel but sometimes have additional bets on a racetrack layout that cover several different numbers at once.
The house edge is better in those French games where the la partage or en prison rules are in force.
These extra rules are designed to benefit a player who places an even-money bet but sees the ball land in zero, as they result in half your stake being returned or the stake staying on the table for a second chance to win.
Decide What Strategy to Use
No matter whether you play American roulette or some other variant, you should take a moment to consider what type of strategy you want to put in place.
This can be as simple as setting an amount of stake you feel comfortable with and the type of bet you plan to stick to.
Alternatively, you could look to find a progressive or non-progressive strategy that suits you. This is where you use even money bets and change your stake depending upon the results achieved. Take a moment to consider whether you want to investigate betting systems or just play for fun.