Best Gambling Movies Ever Recorded – Have You Seen It All?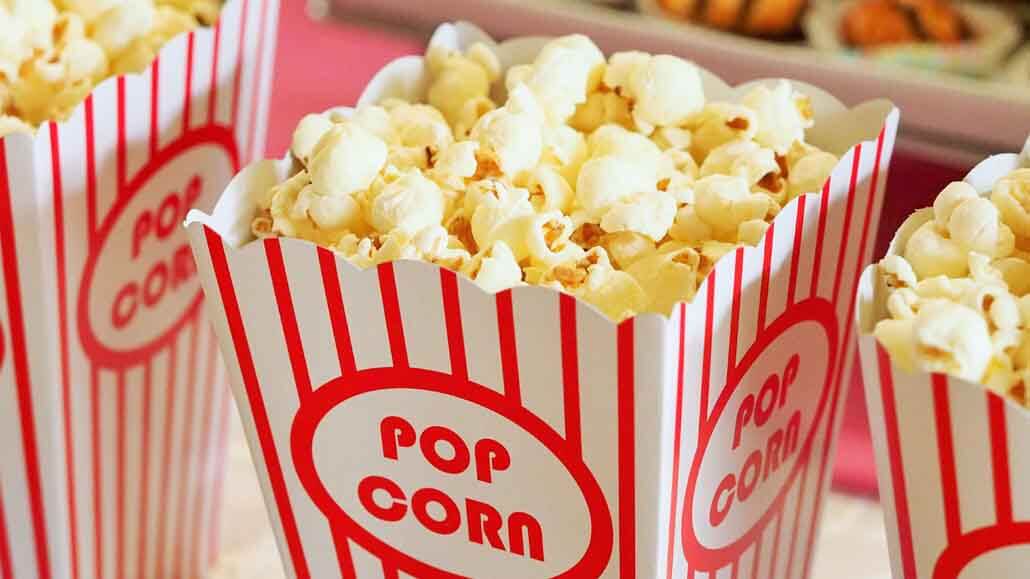 29 minutes
Last Updated: March 28, 2021
Best Gambling Movies Ever Recorded – Have You Seen It All?
From gambling dramas and thrillers to gambling comedies, there are countless movies revolving around this always interesting and fascinating topic.
Some have gained a reputation as cult classics among gambling fans. Others have found their place in the hearts of those who don't even gamble.
We've sifted through the cream of the crop to bring you a detailed list of the 20 best gambling movies of all time.
Not all of the movies on our list center on the same niche and casino game. But, what they all have in common is that they are quality, entertaining movies. So, sit back, bring snacks, and enjoy the greatest gambling movies ever put on the big screen.
20. High Roller: The Stu Ungar Story
Starring Michael Imperioli as Stu Ungar, High Roller: The Stu Ungar Story is a 2003 biopic focusing on poker and gin legend Stu Ungar's exciting and troubled life.
What makes this picture so interesting is that the entire movie is told in flashbacks, as Stu Ungar is lying in his motel room on the last night of his life.
High Roller: The Stu Ungar Story is brutally honest and doesn't spare any details of both Stu's rise and fall from grace. On his last night, Stu Ungar tells his life story to The Stranger (played by Michael Pasternak), sharing details he had never shared with anyone before.
He starts his story by speaking about how his life was growing up as the son of a bookie, a tournament gin player, and his move into poker.
He also touches upon the personal side, his married life, the birth of his daughter, and his slide into cocaine addiction, which eventually led to the breakup of his marriage.
https://www.youtube.com/watch?v=X3FbfBevHBs
The film ends with Stu retelling his third victory at the WSOP Main Event just a year before his passing. After he finishes his story, he leaves the motel room with The Stranger (who we now know represents the Grim Reaper), taking Stu away from this world.
Aside from Imperioli's great job as Stu Ungar, the movie also features a number of notable figures from the poker world, including Vince van Patten, Al Bernstein, and Andy Glazer.
If you've ever wanted to learn more about the five-time WSOP winner, this movie should definitely be on your watch list.
19. Bob le flambeur
The only non-English pic on our top gambling movies list, Bob le flambeur, is a 1956 French gangster film that has excellently stood the test of time.
Translated "Bob the Gambler" and "Bob the High Roller," this movie perfectly depicts what can happen when you wager not only the money you have but also the money you don't have.
The movie revolves around a former bank robber and convict named Bob Montagne, played by Roger Duchesne.
For the past 20 years, Bob has lived a relatively everyday life, gambling for a living, not getting in trouble with the law. But, after years of successful gambling, Bob gets on a bad run and suddenly winds up broke.
As his luck turns for the worse, everyone who he counted on suddenly abandons him. Bob plans a big heist to get back on his feet, which proves to be a lot more complicated than he planned for.
Bob le flambeur was mostly an underground movie for years and hasn't gained wide recognition until the past couple of decades.
As the director Jean-Pierre Melville's work has only recently come into focus, Bob le flambeur has gained wide recognition as one of the best movies of the French Neo-Noir era.
18. The Hangover
The Hangover tells the story of four friends who travel to Vegas for the ultimate bachelor party, only to lose the bachelor after a night of heavy drinking and partying.
With the bachelor missing, the three best friends wake up in a hotel room with the suite in disarray, a tiger in their bathroom, a chicken in their living room, and a baby in the closet.
Hilarity ensues as the trio tries to figure out what they did the previous night.
When they go outside of their apartment, they see the bachelor's bed impaled on a statue outside of Caesars Palace, and when they ask for their car from the valet, he delivers them an LVPD vehicle.
After discovering they were drugged with roofies the night before, they try retracing their steps, only to be shocked by the sheer remarkability of their actions.
This leads to many ups and downs, hysterically funny exchanges, and some impressive homages to other iconic Hollywood movies.
One of these moments features a Rain Main-esque montage of Alan (Zach Galifianakis) counting cards to win a massive amount of money playing blackjack.
The legality of card counting aside, The Hangover was such a hit back in 2009 that it became the second-highest-grossing R-rated comedy ever in the United States.
It led to two more movies being produced, making what we know today as The Hangover Trilogy. As is often the case with trilogies, the first part is the best one, as it features a very charismatic cast and even has some hilarious cameos, most notably the one from Mike Tyson.
Tyson initially refused to appear in the movie, but his role was so well-received among the audience that he reprised it in Hangover Part II.
17. California Split
Directed by legendary Robert Altman, California Split is a touching 1974 comedy-drama. It stars George Segal as Bill and Elliott Gould as Charlie, two gamblers who became friends thanks to their mutual love of gambling.
Charlie is an experienced player, always looking for the next big score, while Bill still holds a day job and has not yet fully committed to the casino life.
As the two hang out more and more often, Bill becomes more addicted to the lifestyle, which is when his problems begin.
The two friends travel to Reno, where they pool their money to stake Bill in a poker game, where one of his opponents is the four-time WSOP winner Amarillo Slim, who portrays himself. Bill wins the game and gets carried away thinking he's on a hot streak.
But soon after this win, something happens that grounds him quickly. After that, the movie goes into fifth gear, following the duo's wild journey and efforts to hit the elusive jackpot.
A true gambling movie by nature, it features many casino games and shows the duo playing games such as poker, blackjack, roulette, and craps.
Shot on a reasonably small budget of $5 million, California Split has left a great legacy for gambling fans from all over the globe. Today, it's widely regarded as one of the best casino movies ever made, and we had no doubts about including it on our top list.
16. Lock, Stock and Two Smoking Barrels
Guy Richie is known for always delivering action-packed, exciting crime comedy movies, and this one is no different.
The film stars a number of famous British actors, including Jason Flemyng, Dexter Fletcher, and Nick Moran. This cult feature also helped launch the acting careers of former footballer Vinnie Jones and former professional diver Jason Statham.
Lock, Stock and Two Smoking Barrels follows four long-time friends and small-time criminals who decide to pool their hard-earned money to beat a local gangster in a game of three-card brag. But, things turn for the worst as Edie, a card shark, loses against the gangster in a rigged game.
https://www.youtube.com/watch?v=h6hZkvrFIj0
After losing, the main characters get into massive debt and must raise half a million pounds to avoid dire consequences. Featuring crime, heists, violence, and recognizable British humor, Lock, Stock and Two Smoking Barrels is one of the most popular gambling movies of all time.
The movie was filmed on a budget of just $1,350,000 and raised over 20 times as much, making it a great commercial success. It also produced a seven-episode spin-off TV show in 2000 and garnered a reputation as one of the coolest and most unique gambling-related movies ever made.
15. Uncut Gems
Adam Sandler has built up a reputation of starring in some pretty unwatchable films, but Uncut Gems undoubtedly strays from the pack.
Sandler takes on the role of likable New York jewelry store owner Howard Ratner, a man who likes gambling big on the side. He shows his full acting talent in this gripping crime thriller with an ending that you won't suspect coming a mile away.
The movie does an excellent job of immersing you in action, as you'll feel like you're part of the main character's world at all times. Moreover, you'll feel closer and closer to the edge of your seat as you watch Howard say "yes" to terrible choices time after time as the movie unwinds.
Uncut Gems shows how high-risk gambling can quickly turn your life around for the worse as debt collectors come knocking at your door.
Revolving around gambling, sports betting, drugs, and crime, Uncut Gems deservedly takes up a spot on our list of the top gambling movies of all time.
Although Adam Sandler is the only notable acting name in this movie, all of the other actors do a great job setting the stage for Sandler to shine on as Howard Ratner.
Ex-NBA player and Boston Celtics legend Kevin Garnett also plays a fictional version of himself in the movie, landing an impressive performance as one of Ratner's big-time customers.
14. Honeymoon in Vegas
The first (but definitely not last) poker movie featured on our comprehensive list, Honeymoon in Las Vegas, features a star-studded cast of James Caan, Nicolas Cage, Sarah Jessica Parker, and Peter Boyle.
The film even features a 7-year old Bruno Mars as a Little Elvis impersonator. In fact, there are many Elvis impersonators in this movie – so much so that you can expect to see a skydiving team of them at one point!
As a classic 90s romantic comedy, the movie follows a young couple Jack and Betsy, played by Nicholas Cage and Sarah Jessica Parker, who decide to run off to Las Vegas to get married.
But, things take an unexpected turn when they run into Tommy (James Caan), an experienced Vegas gambler. Tommy notices that Betsy has a striking resemblance to his late wife. He arranges a fixed game of poker, which he wins, and suggests Jack pays off his debt by letting him spend the weekend with Betsy.
If you've ever planned on a dream Vegas honeymoon, this movie will set you straight on why this might not be such a hot idea. That said, it's a fun, light romantic comedy focused on poker, Vegas, and everything the city's bright and tempting nightlife can offer.
13. Ocean's Eleven
Directed by Steven Soderbergh and featuring an ensemble cast of Brad Pitt, George Clooney, Matt Damon, Julia Roberts, and many other noteworthy names, Ocean's Eleven is as cool a movie as they come.
While it's not a movie about casinos in itself, these venues play an important role in the film.
Ocean's Eleven follows a similar plot as its 1960 original, but with specific script changes.
After getting out of prison, Danny Ocean (George Clooney) immediately violates his parole by traveling to Vegas to meet up with Rusty Ryan (Brad Pitt) to plan a grand casino heist.
Their intention is to simultaneously rob the Bellagio, the Mirage, and the MGM Grand casinos. But, to do so, Ocean, with Rusty's help, must assemble a team capable of carrying such a demanding heist.
He recruits two conmen, a pickpocket, mechanics, a surveillance expert, an explosives expert, and an accomplished acrobat. They plan to rob the casinos on the night of a big boxing match between Wladimir Klitschko and Lennox Lewis, as they predict that the Bellagio's vault alone will contain more than $150 million.
The daring effort is masked by personal incidents, shoutouts, and unexpected outcomes.
Indeed, one of the best casino heist movies of all time, Ocean's Eleven is a must-watch, even if you're not a gambling enthusiast. If you like Soderbergh's version, make sure to also watch the two sequels, as well as the 1960 original movie, featuring Frank Sinatra, Dean Martin, and Sammy Davis Jr.
12. 21
21 is often overlooked by film critics and doesn't have such a high rating as other movies on our list. However, as far as top gambling movies go, 21 is a thrilling tale of adventure, friendship, and betrayal.
The movie's synopsis revolves around six MIT math whizzes who master the art of counting cards and go to Vegas to put it to the ultimate test. Once there, their intellect and skills help them amass vast amounts of money, but their actions also attract unwanted attention from the casino operator.
As they taste success, the players start growing apart. Ben (played by Jim Sturgess) completely neglects his role in the team's engineering competition back at school and becomes overwhelmed by playing blackjack all the time.
This leads to him losing $200,000. Ben starts card counting again to repay his debt, but this time without his valuable team members. He quickly gets caught by security, unfolding a series of personal problems that he tries to resolve as the movie unwinds.
What makes 21 a fantastic watch is that you simply wouldn't believe that the events are based on a true story, making this movie even more attention-grabbing.
Plus, with powerful performances by well-known faces such as Kevin Spacey, Laurence Fishburne, and Kate Bosworth, the acting is entirely on par with the gripping story.
11. Molly's Game
Molly Bloom trained to be an Olympic skier, but her injury set her on a completely different path. She started playing poker, got into trouble for organizing illegal high-stakes games in Los Angeles, and ultimately wrote a memoir about it called Molly's Game.
A few years later, STX Films bought the rights to make a movie on her thrilling life.
The movie opens up with Molly's qualifying attempt for the 2002 Winter Olympics. During her run, she falls and gets severely injured. At first, Molly plans to get into law school but soon changes her mind and decides to move to Las Vegas and take a year off. She starts working as a bottle-service waitress at a club and soon meets many famous and wealthy LA personalities.
After learning the ins and outs of nightlife, parties, and privately-organized poker events, she decides to create her own poker games. She rents out a hotel penthouse, hires staff, and spreads the word.
Upon initial success, Molly quickly encounters all of the troubles that come with working with unpredictable poker players, compulsive gamblers, and the mafia itself.
Molly's Game stars Jessica Chastain as Molly Bloom and features other likable actors such as Idris Elba, Kevin Costner, and Michael Cera.
The movie was nominated for an Academy Award and is one of the best biographical crime dramas to come out in the last decade in general, not just when it comes to best casino movies.
10. Croupier
Starring a youthful Clive Owen, Croupier is a film that helped launch this actor into Hollywood fame. It's a unique neo-noir gambling movie following the life of a young and talented writer who takes up a job as a croupier to sustain himself as he tries to make a breakthrough in his writing career.
As he learns the industry's ins and outs, he struggles to avoid the grim world of gambling addiction, which he fails to do at the lowest point of the film.
This succinct description of the plot is as much as we can share about the movie without giving away too much, as the ending of the film is entirely unexpected.
Still, the main takeaway from Croupier is that it's not a movie that's essentially about the plot. What makes it tick are the characters and the exciting atmosphere of a neo-noir casino. With internal monologues in the style of many early noir detective films, Croupier knows how to set the tone from the get-go up until the very last minute of the action.
Croupier is such a unique gambling film because it doesn't only focus on the player side of the industry. Instead, we also get to see the other side of the coin through the eyes of the person on the other side of the table. For this reason, we place it firmly in the top ten gambling movies ever recorded.
9. Rain Man
Nominated for eight Oscars at the 1989 Academy Awards, Rain Main is a cinema masterpiece and a classic movie starring two great actors, Dustin Hoffman and Tom Cruise.
Young Tom Cruise plays a selfish wheeler-dealer Charlie Babbitt, who learns that his estranged father had died, leaving behind a multi-million dollar estate. When he gets to his father's home, he finds out the estate's bulk is going to an unnamed trustee.
He tracks down the money and finds out that it's being sent to a mental institution, where he discovers that he has an estranged autistic brother, called Ray Babbitt (played by Dustin Hoffman). Charlie also quickly finds out that his autistic brother possesses exceptional memory and mathematical capabilities.
He then attempts to get custody of Ray, so he can take advantage of him and gain control of the estate.
But, the two slowly bond when they set on a cross-country road trip together, getting into engaging scenarios and adventures, including passing through Las Vegas and visiting casinos while there.
Even if you've never watched the movie before, you're probably seen an excerpt or two from it, most notably the one in which Dustin Hoffman wins money at blackjack by counting cards. This scene is so iconic that it's been parodied or referenced in countless movies after, including, as we mentioned above, The Hangover.
8. The Gambler
James Caan is no stranger to gambling movies, but his role in The Gambler is much less lighthearted and significantly more dramatic than what he played in Honeymoon in Vegas.
Centered on an English professor living in New York, The Gambler depicts a gambling addict's harsh struggles to get rid of his debt.
The movie's main character, Axel Freed, is a Harvard-educated professor whose life quickly spirals out of control when he gets overwhelmed by gambling addiction.
To win more money and pay off his debt, he borrows a small loan and goes to Vegas to try to turn it into more significant profits. But he loses all of the money again on bad basketball bets. To escape his situation and repay the loan sharks at his heels, Axel resorts to cheating and fixing games himself.
The Gambler isn't filled with ups and downs like most of the movies on our list. Instead, it steadily builds up the action and intensity and reveals a stunning climax that will keep you thinking about the film for days after you've watched it. A likable main character, a touching story, and great acting, all make for a genuine gambling classic.
7. Rounders
We've mentioned comedies, and we've mentioned dramas, but there are only a few poker movies in history that have managed to walk the fine line between the two perfectly. Rounders, starring Matt Damon and Edward Norton, is certainly one of those movies.
Matt Damon stars as Mike McDermott, a young poker player who falls into crippling debt and must avenge his devastating poker loss at the hands of a Russian gangster. Along the way, he renews his friendship with Lester Murphy (The Worm), who just got out of jail (played by Ed Norton). The two join up forces to develop a system to get back their money and turn around their financial misfortunes.
As a comedy-drama, Rounders draws us in with a fairly cheerful take on compulsive gambling and the problems that can arise from it. The movie is less a warning of how gambling can ruin your life and more of a story of how you can turn everything around just by persistence and effort.
It is a bit of a cliche story as Matt Damon nearly gambles away his life, college tuition, and relationship away, but he still comes out on top in the end. But, if you're looking for exciting gambling shots, funny banters, and two hours of pure entertainment, Rounders is hard to beat.
The movie came out in 1998 and did not receive substantial audience recognition at the time, grossing around $22 million on a $13 million budget.
However, with the amazing poker boom in the early and mid-2000s, Rounders quickly resurfaced as one of the top poker movies at the time and gained a cult hit status, which it maintains to this very day.
6. Casino Royale
James Bond, the most efficient and charming British Secret Service agent, is no stranger to casino games. But, his efforts to take down a terrorist financier in Casino Royale have earned him a special recommendation and a place on our list.
Paired up on the screen with Mads Mikkelsen as the main antagonist Le Chiffre, Daniel Craig delivers great casino scenes, as well as action-packed fight sequences that bring the recognizable James Bond charm to this movie.
Casino Royale takes place at the very beginning of 007's career, as he is still earning his license to kill. Bond goes on a secret assignment to bankrupt Le Chiffre, an Albanian private banker supporting terrorists all over the globe.
To do so, Bond must take all of Le Chiffre's money in a high-stakes poker game in Casino Royale in Montenegro.
But, during his assignment, a young and fairly inexperienced Bond falls in love with Vesper Lynd, a treasury employee providing him the money he needs for the poker game.
As the first movie to star Daniel Craig as James Bond, Casino Royale opens up the story arc that continues in the 2008 movie Quantum of Solace.
The pic remains one of the coolest and most-watched James Bond movies in the entire 007 franchise. It provides many memorable scenes in its relatively long running time of close to two and a half hours. However, the one that stands out the most centers around the final poker showdown between James Bond and Le Chiffre.
5. Casino Jack
Kevin Spacey has played in many casino movies, but this is undoubtedly one of his most underrated performances. Staring as Jack Abramoff, a US lobbyist, businessman, and convicted felon, Kevin Spacey entirely assumes the role of an over-confident hotshot engaging in corruption, fraud, conspiracy, and even murder.
Based on real-life events, Casino Jack has a straightforward and easy-to-follow storyline. It follows Abramoff's path from a respected family man and a prominent member of the Republican Party to a criminal who defrauded native Indian American tribes out of millions of dollars in casino profits.
Although the story itself is interesting, this movie is more about the intrinsic qualities of Jack Abramoff himself. On the outside, he was an observant member of his church, worked out every day, and was always well-dressed and well-mannered. On the inside, he was a man without any scruple, honesty, or principles.
With all of this in mind, Kevin Spacey brings the perfect aura to the table, making you genuinely admire and hate Abramoff for his daring and underhanded attempts.
The film is inspired by real events from the Abramoff/Scanlon Indian lobbying scandal, in which perpetrators tried to create new tribal lands via federal law instead of supporting existing Indian American reservations.
4. The Hustler
Paul Newman is "Fast" Eddie Felson, an up-and-coming pool player with a big attitude and the confidence of thinking he's the best of the best. But, he soon faces the harsh reality when he winds up broke and has no way to escape his troubles.
The only one who can help him is his strict and unforgiving mentor, played by another Hollywood legend, Jackie Gleason.
There are not many fictitious gambling movie characters that will make you feel for them, especially those with low character traits and an unreputable profession of being a pool shark.
But, in the harsh reality of "Fast" Eddie Felson, all of the big wins and tragic losses will make you empathize with the hero through his struggles. You can expect many ups and downs throughout the film and plenty of emotional moments that won't leave you cold-hearted.
Although the main characters are professional pool sharks, this gambling movie is not inherently about the game of pool itself. Instead, it's more about the players' inner strengths, money management, and psychology you need to have in an unforgiving pool hall where there's no place to hide.
The Hustler was so popular when it came out in 1961 that it warranted a sequel. The Color of Money, starring Newman and Tom Cruise, is arguably equally as good of a gambling movie as this one, and you should watch it if you find The Hustler to be up your alley.
3. The Sting
Featuring back-to-back Paul Newman gambling movies, this time with Robert Redford alongside him, The Sting is a cult caper film that should be on every gambler's list. The movie's main plot revolves around a complicated ploy by the two main characters to con a notorious mob boss.
The Sting isn't only a well-written movie, but a very stylish one as well. Set in 1930s Chicago, it perfectly depicted the bustling and confused Windy City of that era, with slight exaggerations of the lifestyle and fashion.
You can feel that the movie is divided almost episodically, breaking down how the two main characters make their way in the world. The pacing doesn't break for a second, and you'll always feel like you're on your way with Paul Newman and Robert Redford on their adventures, sneaking right behind them.
There aren't many gambling movies that can offer you such a wild ride, but The Sting's unpredictable twists and turns will leave you concentrated on every second until the end credits. Ultimately, the movie caps off with a suspense-filled thriller ending with a big payoff.
Released on Christmas of 1973, the movie was one of the biggest hits of the year. It was nominated for a total of 10 Oscars, winning an impressive 7, including one for Best Picture.
Today, The Sting is regarded as one of the greatest movies ever made and is considered a culturally and historically significant piece of art.
2. The Cincinnati Kid
The King of Cool, Steve McQueen, plays a young, Depression-era poker player in New Orleans, aiming to become the best who's ever played the game. But, in his way stands the long-time master of the game whom he must beat to claim the top spot in the city.
The Cincinnati Kid begins with Eric "The Kid" Stoner (Steve McQueen) learning that a long-time master of the game, nicknamed "The Man," is coming to his city.
Talking to his friends, he gets warned by one of his more experienced poker buddies. His buddy reminisces how he thought the same way before until he finally got to face The Man and got destroyed in the game of five-card stud against him.
The Kid is unbothered by this and tries to get to the same table and test his skills against The Man himself. After many ups and downs The Kid goes through during the movie, he finally gets to face The Man in an ultimate showdown for all the marbles.
The film culminates on an explosive note with both players raising their stakes, but only one of them walking away the winner.
Although this poker movie gained mixed reviews when it first came out in 1965, it has become a cult classic since, especially among poker fans of today's era. It helped cement McQueen's reputation as one of the Hollywood greats and established the career of many other actors who participate in this movie.
1. Casino
What better gambling movie to put in the first place than the one titled "Casino?" It's a movie that left a significant imprint on the entire 90s Hollywood scene. It ticks all of the boxes of what a top gambling movie should be about.
Plus, when you look at the cast, you know you'll be in for an unforgettable experience.
Robert DeNiro, Joe Pesci, Don Rickles, and Sharon Stone lead a fantastic cast in this epic gambling crime film directed by none other but great Martin Scorsese.
The movie grabs your attention right from the start with a bang, literally. With an explosion sending Sam Rothstein (Robert DeNiro) in the air, the narrator explains how he found himself in such a predicament.
For the first hour or so, the movie follows a documentary narrative on how Sam Rothstein and his associates scammed the mob out of huge amounts of cash.
After the highs of the first hour, things slowly start to unwind. Told similarly as Goodfellas, Casino doesn't lack the visual or narrative details we've grown to expect from a Scorsese blockbuster.
Every little detail in the movie is done to perfection, and you'll enjoy watching how everything unravels and how Rothstein's seemingly invincible empire quickly starts crashing.
Unlike some of his other iconic works, Scorsese mostly focuses on how Las Vegas works and how characters like Sam Rothstein can thrive and become profitable in such a city.
Inspired by real people and real events, this masterpiece delivers a memorable experience that's more than just a gambling movie. Because of this, it firmly takes the top spot on our list of the top gambling movies ever recorded.
Hustlers, gambling addicts, and ruthless mob bosses struggling for power in Las Vegas, all in a Scorsese-like manner. Things go well at first, but there's no stopping the catastrophe when everything starts crumbling around the mobster and his close ones. The movie's length is just short of three hours, so buckle up because you're in for a crazy ride!