Socially Responsible Ad Campaigns & Preaching Moderation: How Dignity Decree Changed Italy's iGaming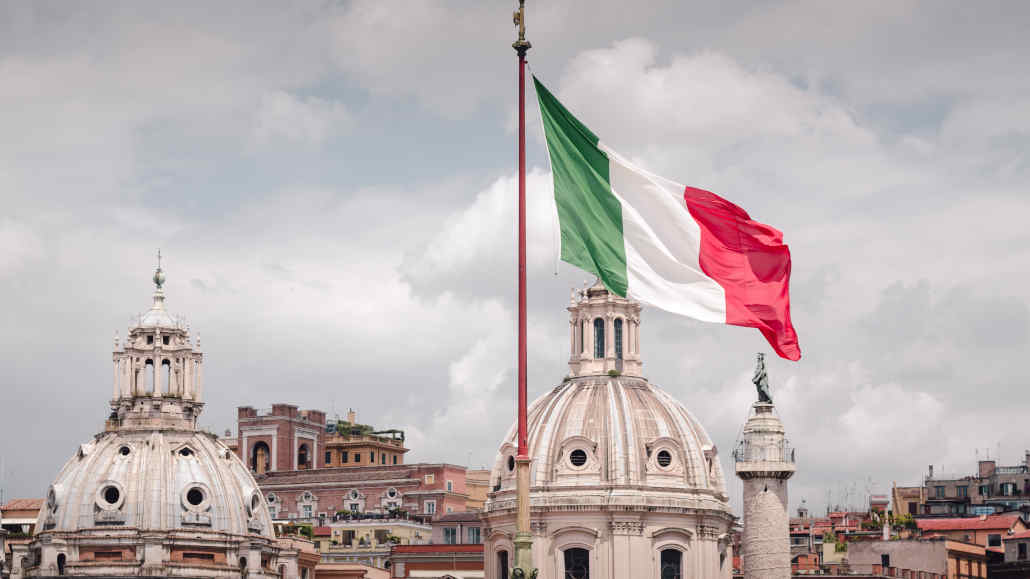 5 minutes
Last Updated: June 27, 2022
The online gaming industry in Italy hasn't been the same since the Dignity Decree passed into law in 2018.
Created to ban advertising in the gaming industry, the Dignity Decree attracted mixed reactions from industry leaders and communication authorities alike.
Natalia Chiaravalloti, head of editing at Giochidislots, said the infamous law marked a new beginning for Italy's iGaming sector.
"The Dignity Decree and the advertising restrictions for gaming operators active in our country have marked the beginning of a new era," she said.
On the other hand, Italy's communication authority, AGCOM, criticized the law for being "in dissonance with European principles."
It also noted that the country would lose up to €60M per year after enforcing the law.
The government never changed its stance even after the criticism, forcing iGaming experts to create new ways of reaching their customers.
"(The Dignity Decree) has forced gambling industry leaders to find alternative solutions to promote their brands and acquire new players."
This is according to Chiaravalloti, who believes the 2018 law wiped out one of the iGaming's best tools for acquiring new customers.
According to the editor, gambling operators in the industry now promote their businesses in a totally different way.
They replaced aggressive adverts with social responsibility. And they created tools to help players gamble with accountability.
Promoting Responsible Gaming
In the four years the Dignity Decree has been a law, gambling operators in Italy have replaced aggressive advertising with socially responsible marketing. Aggressive marketing would mean inviting everyone to gamble online.
With socially responsible marketing, operators are cautious about the messages they put out on the Internet, TV, magazines and billboards.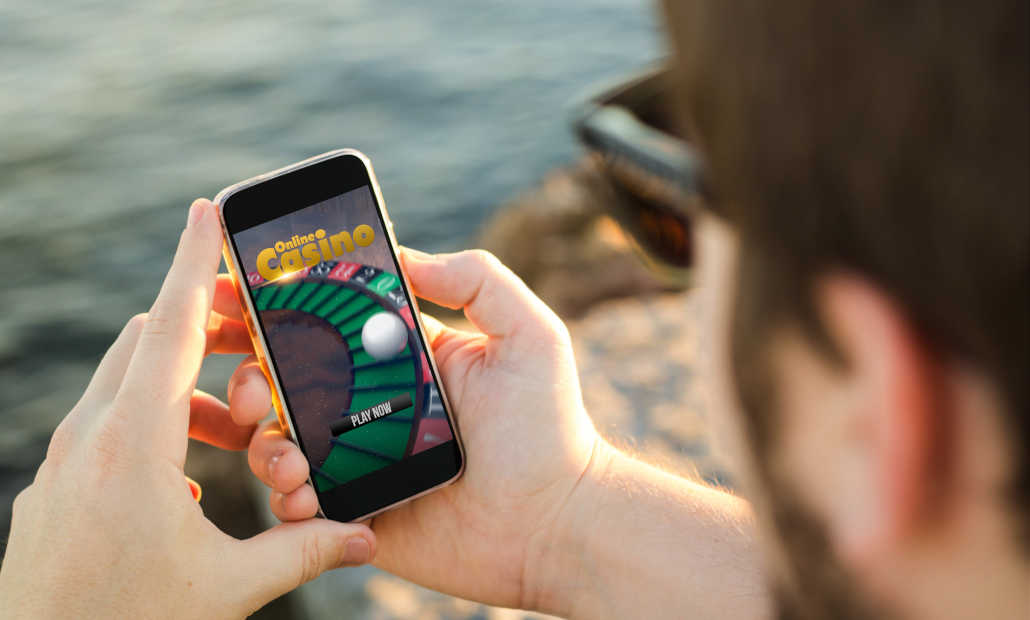 Casinos are on the forefront of promoting safe gambling, regardless if one is interested in sports betting or playing poker.
What's more, gambling companies have been working hard to combat underage betting by making it clear that their customers have to be above 18 years.
In fact, new age gambling adverts include confirmation messages that ask online users to verify that they are of legal age before consuming any gambling content.
Still on responsible gambling, casinos and sportsbooks have been actively joining campaigns geared towards promoting safe betting.
The 3 Keys for Safe Gaming
Italy's primary goal for enforcing the Dignity Decree was to protect its citizens. Precisely, its aim was to minimize the gambling addiction.
Against that backdrop, betting platforms in the country have been working hard to prove that they support responsible gambling.
Giochidislots encourages a safe gaming lifestyle by emphasizing three principles: Responsibility, moderations and entertainment.
"For many years within the pages of our blog, we have been trying to diffuse all the healthy principles of gaming," the editor noted. "(We've been) pushing the fact that responsibility, moderation and entertainment must be the three keys to propose the game in a different way in the eyes of the public," she added.
1. Responsibility
Responsible gambling is a broad concept that impacts both casinos and the players. Operators promote responsible gaming by providing fair games, quick payouts and restricting underage players.
By comparison, players are encouraged to be responsible by budgeting accordingly, limiting their gambling time and staying aware of gambling addiction signs.
2. Moderation
Moderation refers to self-restraint. It is restricting yourself from gambling when you have more important things to do. It also describes responsibility when it comes to spending money at casinos.
You shouldn't gamble using money designed for utility bills or emergencies. What's more, you shouldn't spend more time than it's necessary at online casinos and sportsbooks. After all, gambling is best done for one reason:
3. Entertainment
Although some people play slots and poker to make money, profiteering should come second to entertainment.
Betting as a form of entertainment helps you relax, unwind and enjoy the casino experience.
When you gamble with money as your primary motivation, however, you're likely to overspend. You could also spend more time betting than you should. Or you could get emotional and begin to chase your losses.
Player Protection Tools
Another way Italian gambling operators have been promoting loyalty from players is by empowering them through protective software.
According to Chiaravalloti, these tools help restrain gamblers in terms of deposit and betting limits.
"These tools are very important to protect users, but it is crucial to further restrict the scope for action in terms of deposits and bet limits," she said.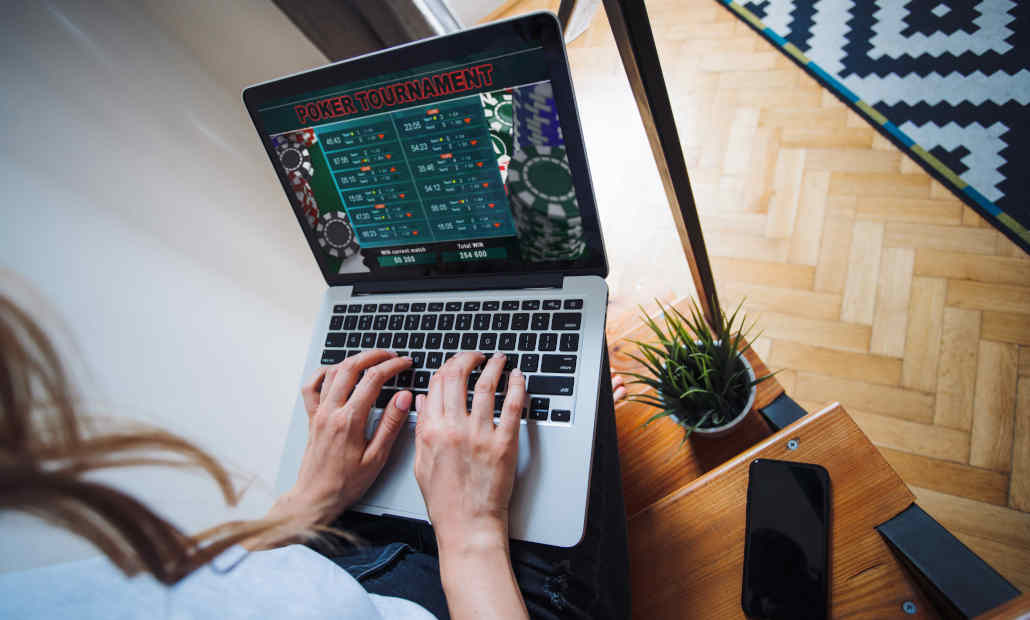 In many cases, industry leaders have to tap on Artificial Intelligence and machine learning to create software that actually helps players gamble responsibly. The tools work in the following ways:
Deposit and Betting Limits
As Giochidislots' head editor noted, one of the most important tools helps players set deposit and betting limits to their accounts. A deposit limit ensures you can follow your bankroll strictly.
If you set a deposit limit of €200 per month, the software won't let you deposit more than that amount.
This also applies to betting limits. If you have a habit of overspending in roulette, you could set a limit for every bet you place.
Timeouts
Timeouts are increasingly becoming popular tools at Italian iGaming platforms. A gambling break forces you to quit playing temporarily after half an hour, an hour or two.
Some systems also include a reality check—a pop up message that reminds you to take a break.
Self-Exclusion
Self-exclusion mechanisms give players the autonomy to decide when they should stop gambling. Unlike time outs, self-exclusion tools let you suspend your account for days, weeks or months. But you can always recover your account afterwards.
Redefining the Casino Experience Through Games
Acquiring new customers when you're not allowed to advertise can be challenging.
This is why gambling companies in Italy have been recreating games to make them more appealing to existing players.
To expound further, Italian casinos have been combining popular game elements to create new generation slots.
Additionally, they've introduced live casino rooms to create social and lively experiences to players who love table games like poker, blackjack and roulette.
Conclusion
Although gambling operators hope the Italian government will suspend the Dignity Decree soon, their primary focus is to grow their brands, even if it means changing how they market themselves.