Baccarat Rules – Learn How To Play Baccarat Game And Win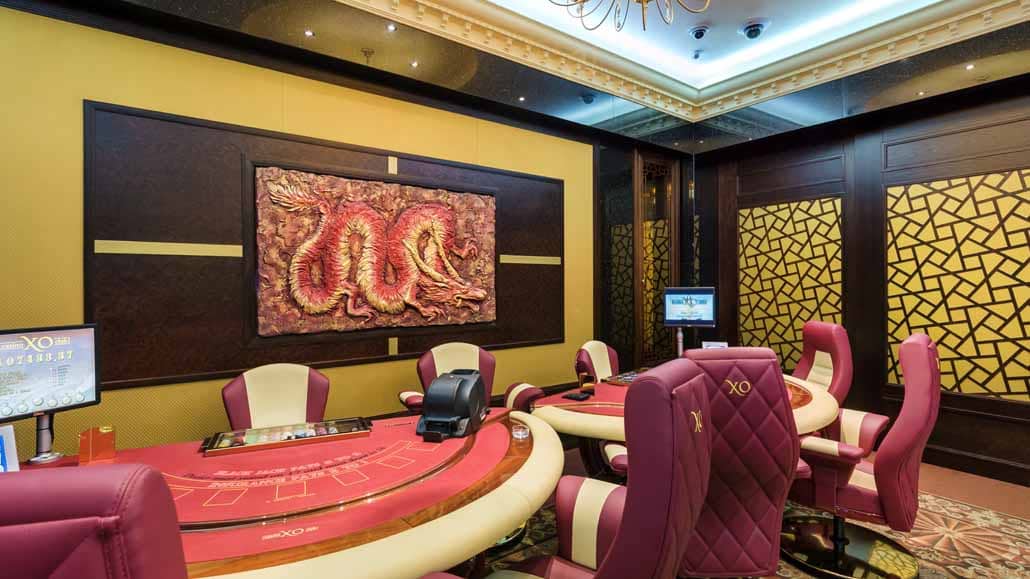 Baccarat Rules – Learn How To Play Baccarat Game And Win
Whether playing online or in a brick-and-mortar casino, baccarat will never fail to entertain you. It's simple, entertaining, and with a little bit of luck, it can be very rewarding for your bankroll as well.
Even though baccarat is mostly a game of chance, with a good understanding of the game and all of its rules, you can increase your chances of winning more often. In this detailed guide, we've collected all of the essential information on this exciting casino game to bring you everything you need to know, all in one place.
Baccarat Rules
If you've never sat at a baccarat table before, your first-time experience might be overwhelming or even intimidating.
In simple terms, baccarat is a card comparing game with two sides: the player and the banker.
Like most casino table games, baccarat uses a standard deck of 52 playing cards, with a varying number of decks. Usually, six to eight decks are used in a game of baccarat.
The banker and the player side get two cards, regardless of how many players there are in a particular game. The game's main objective is to get a hand with a value as close to 9 as possible.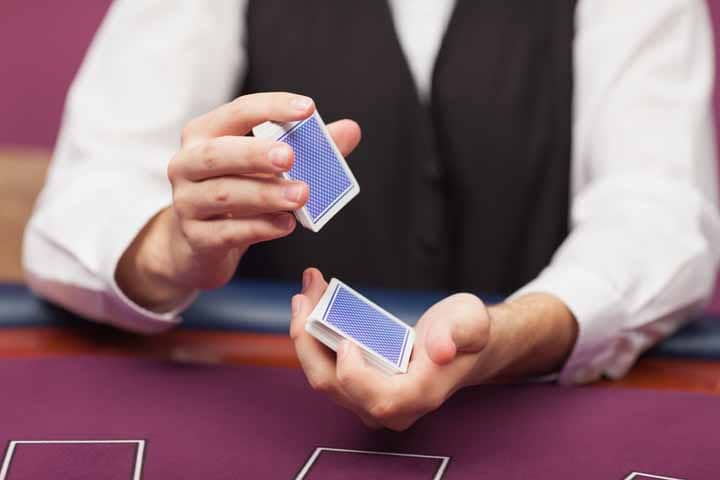 But, what makes this game so interesting is that you, as a player, aren't directly betting against the banker. You're not obliged to bet on your hand but can place a bet on any outcome you want to.
You can bet on the banker to have the best hand, the player to have it, or you can bet on a tie.
The hand rankings in baccarat differ from those in most other card games, which is why we want to dedicate a separate section to cover this essential aspect.
Baccarat Hand Rankings
Valuations in baccarat are very simple to follow, as all cards have a point value. Cards from 2 through 9 are worth their face value, while cards from 10 to king have no point value (are worth zero). Aces are worth 1 point, and jokers are not used in this game.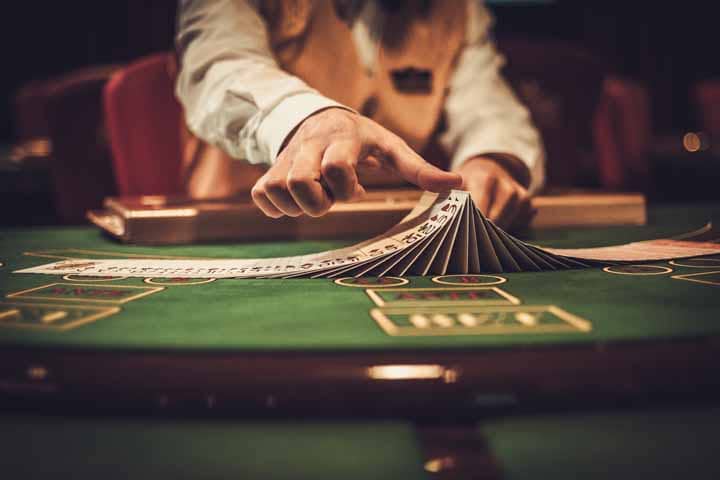 Now for the tricky part. All hands are valued according to the units digit sum of the two constituent cards. The highest possible value you can get in the game of baccarat is 9. To simplify this, let's look at examples of a couple of baccarat hand combinations:
A hand of a 2 and a 3 is worth 5
A hand of a 7 and an 8 is also worth 5 (7+8=15, the units digit is 5)
A hand of a J/Q/K and a 9 is worth 9
What's the House Edge in Baccarat?
Baccarat is one of the most player-friendly card games in terms of the house edge. Aside from the game's simplicity, this is one of the most significant reasons why baccarat is so popular among casino players.
Each of the three available types of baccarat bets comes with its own house edge:
Banker bet – 1.06%
Player bet – 1.3%
Tie bet – 14.4%
How to Play Baccarat
The betting system in baccarat is very streamlined. The baccarat table has three separate sections, marked "player," "banker," and "tie."
This system makes for very intuitive betting, even if you've never sat at a baccarat table before. This is all that it takes to play the game, as you only need to decide how much you want to bet in any of the three areas.
Bets are placed first, after which the dealer distributes the cards to all three positions at the table.
The cards are dealt face-up so that everyone can instantly see the value of their two combined cards.
The cards are compared, and the winnings are paid accordingly before the next round of betting begins. Additionally, in some cases, each hand can hold up to three cards. Rules on whether the player or banker will receive the third card vary from casino to casino.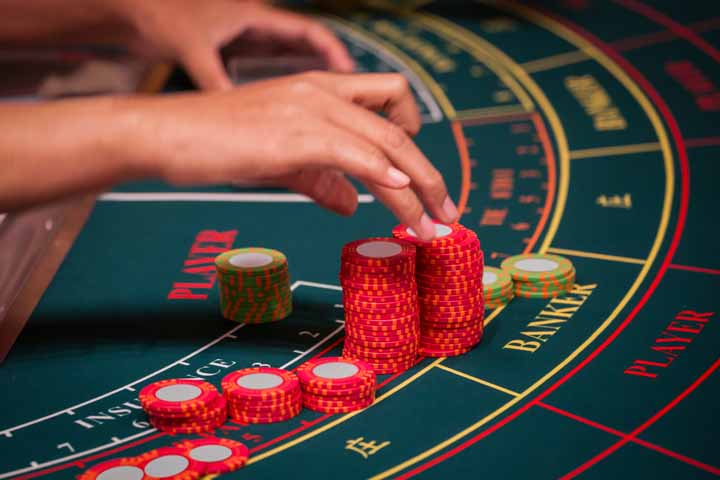 A general rule at most venues is that a player must draw if his hand is worth less than 5, and the banker must do so if his hand counts for less than 3 points. If the count is 6 or 7, you must stand. But, suppose that your count is precisely 5.
In such cases, you can choose either to stand or call for the third card. However, in most casino games, you don't have to worry about this, as the dealer will keep track of what's going on and act accordingly.
Baccarat Payouts
Since there are three types of bets you can place according to the rules of baccarat there are also three different types of payouts. They are:
Player Bets – If the player hand is closer to 9 than the banker's hand, you win and get a payout of 1:1.
Banker Bets – If you've bet on the banker to win and get it correctly, you'll also get a payout of 1:1, minus a 5% commission.
Tie Bets – As we've determined before, a tie bet means that the player and banker's hands have an equal count. In this case, a winning bet will pay 8:1.
As for the probabilities of each of these three outcomes, the chances of the player's hand winning are around 44.6%. Oppositely, the chances of the banker's hand winning are approximately 45.5%.
As for the final outcome, the probability of a tie is about 9.5%.
Going by these numbers, you have the best chance of winning by betting on the banker's hand. That's why the casino charges a commission on banker's bets.
Aside from these three types of bets, players can also make side bets, depending on where they're betting and which baccarat variation they are playing.
Not all baccarat games offer side bets, but it's good to be aware of the possibility if you come across one. The most popular side bets include the player pair, banker pair, either pair, and perfect pair.
Most Popular Types of Baccarat Games
Played in casinos worldwide, baccarat has evolved into many recognizable variations, some more popular than others. With that in mind, there are three prevalent versions of baccarat.
Punto Banco – Often synonymous with baccarat, Punto Banco is the most popular version of this card game. Punto Banco uses three standard decks of playing cards, and players have all three standard betting options available.
Chemin de Fer – The first baccarat variation to appear back in 19th century France, and the version that's still the most popular one in this country. The biggest difference between Chemin de Fer and Punto Banco is that players don't bet against the dealer, only against each other. It's played with six decks of cards, and each player takes a turn in being the banker.
Baccarat Banque – This variation is distinctive mainly because one of the players is determined as the dealer at the beginning of every round (and also also the banker), which makes it a complete opposite to the previously-mentioned Chemin de Fer. Unlike most other baccarat versions, this one commonly uses only three decks of cards.
Best Baccarat Card Game Strategies
Overall, baccarat is one of the simplest card games to master and doesn't require too much strategic thinking to enhance your winning chances.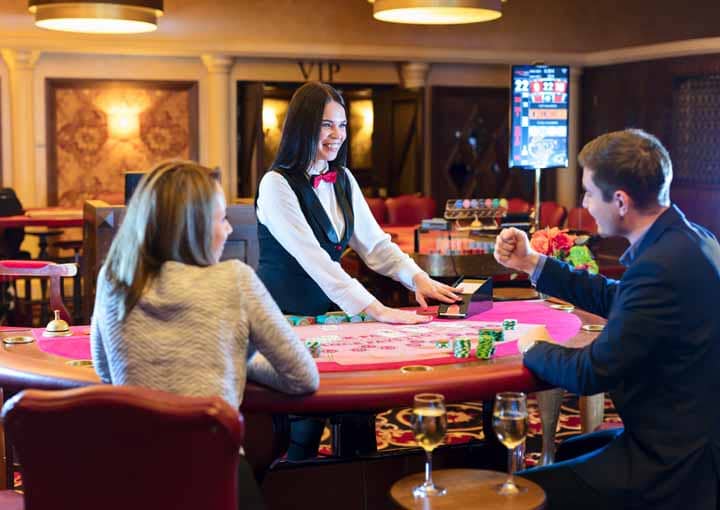 That said, there are some things you should focus on or avoid doing to ensure you have a more profitable playing time. Here are some of the best and most useful baccarat strategies:
Avoid Betting on the Tie – With an amazing payout of 8:1, the tie bet is undoubtedly the most tempting bet you can make in baccarat. As we've highlighted before, it comes with a very unfavorable house edge, and you should stray away from this bet if you're aiming to play optimally on each hand.
Don't Bother Card Counting – Baccarat isn't like blackjack. The simple nature of the game, as well as the fact that you'll likely be playing with several decks, eliminates the chance of effective card counting. Don't bother attempting so, as it will only take your concentration away from other essential aspects of this game.
Use a Betting System (With Care) – Baccarat is the perfect game to experiment with employing an advanced betting tactic such as the Martingale System, the Fibonacci Strategy, and the D'Alembert System. Keep in mind that these won't help you cheat your way into winning more but only help you create a more effective long-term betting system.
Avoid All-in Bets – All-in bets are rarely a good idea when you're gambling. But, when it comes to baccarat, these are something you should entirely avoid at all costs. As baccarat is a game of chance, one wrong all-in bet could cost you your entire bankroll.
How to Play Baccarat – A Quick Summary
y Baccarat is undoubtedly one of the most exciting card games you can try out. Its very low house edge and simple gameplay make it approachable even to absolute beginners. Plus, with the tips on how to play baccarat that we shared with you on this page, you'll have the edge over most other people who play this game.
Just remember that baccarat is mostly a game of chance and that there are not many reliable strategies you can apply to enhance your success. That said, with a good understanding of the game and tight budget control, you can have many exciting and profitable sessions along the way.
Or, if you would rather play a game where you have more say in what's going on, check out Ultimate Texas Hold'em, one of the most popular casino poker variations.