Online Casino Safety Guide: How to Stay Safe When Gambling Online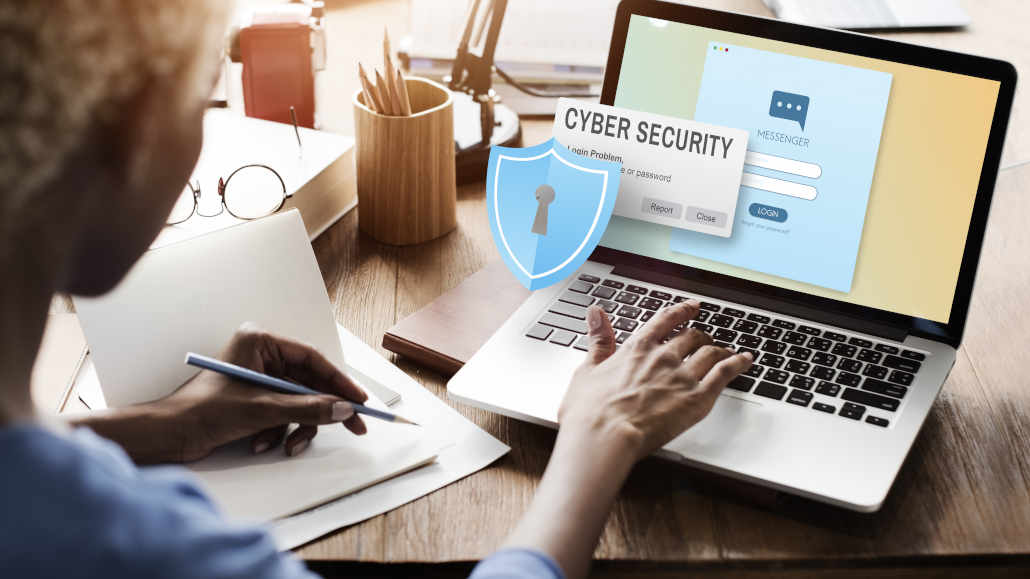 11 minutes
Last Updated: August 8, 2022
Online gaming is fun, but you must be doing it safely. Unfortunately, with a lot of other things, cyber hacking is a real thing.
Cybercriminals often target unregulated casinos to steal sensitive information from ignorant players.
With that in mind, you must protect yourself and remain safe while playing your favorite games at online casinos.
This online casino safety guide discusses different security tips you must follow while playing at gambling sites.
We will go into minute details with every tip and share the necessary information that can protect you from online threats and offer safer gambling at the same time.
How to Stay Safe When Gambling Online
License and Regulation
Regardless of online gambling preference, safety should be your top priority. Before playing, ensure that the casino site is licensed and regulated.
When you play at unregulated casinos, there is always a fear that players' sensitive information will be compromised, and they will rip off the players' funds.
For safety purposes, always check the seal of approval generally available in the footer section of online casinos.
Play at those online casinos that are regulated by reputed gaming commissions like Malta Gaming Authority, UK Gambling Commission, Alderney Gaming Commission, and Curacao, among others.
Online Casino Safety Measures and Protocols
Once you have ensured that you're playing at a licensed site, the next step is to check the safety measures and protocols employed by the online casino.
Finally, do a detailed background check before registering an account. Many online gambling sites appear the same but are not created equally.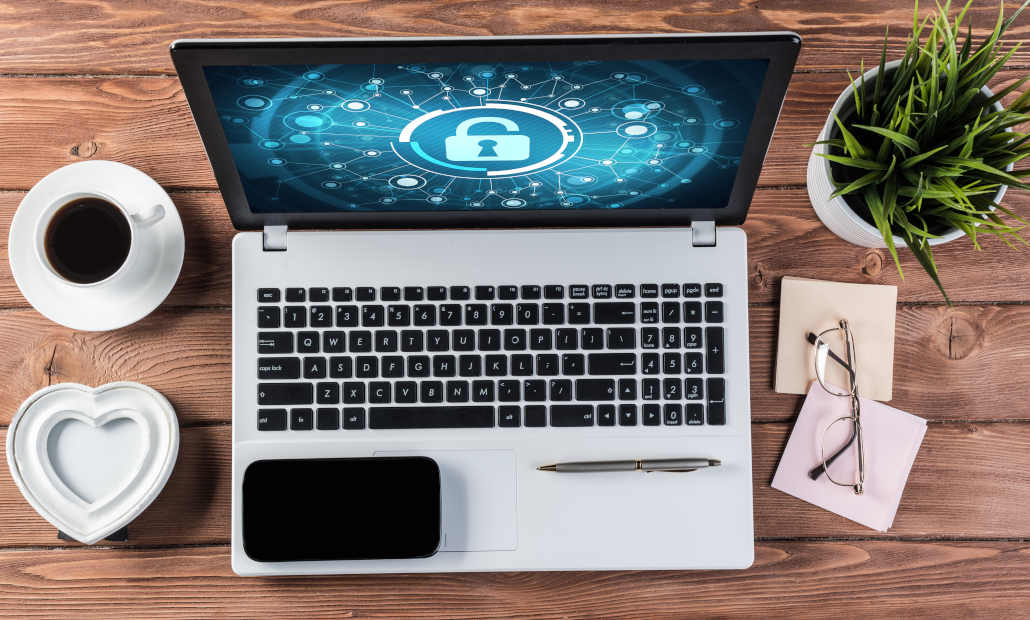 One of the most critical safety measures to look for is SSL encryption. It's a crucial component of online casinos and offers the highest security standards.
This technology adds an extra layer of security for storing players' personal and financial details. At the same time, it prevents access to sensitive data by cybercriminals.
Encrypted Logins & Online Casino Safety
This is the most crucial form of protection where the login system of the online bookmaker should be secure.
As a registered player, you should secure your account with a strong password, which is then encrypted with the system and stored in a closed and safe database.
You should be confident and have peace of mind knowing that you are playing at a trustworthy casino operator.
Previously, few online casinos had a flawed system in place where players' passwords were stored in raw form.
Unfortunately, the data was compromised by cybercriminals. Thankfully, the iGaming industry has developed and learned from its mistakes.
Anti-fraud Team
Another important aspect while playing online is checking the anti-fraud department of the casino sites.
Whenever there is real money involved, someone is trying to break the rules to earn from other people's misfortunes.
Thankfully, trusted casinos have a team of fraud experts who constantly monitor the player's activity.
Suppose the anti-fraud department monitors any suspicious activities like someone trying to scam players. In that case, they will stop them in their tracks.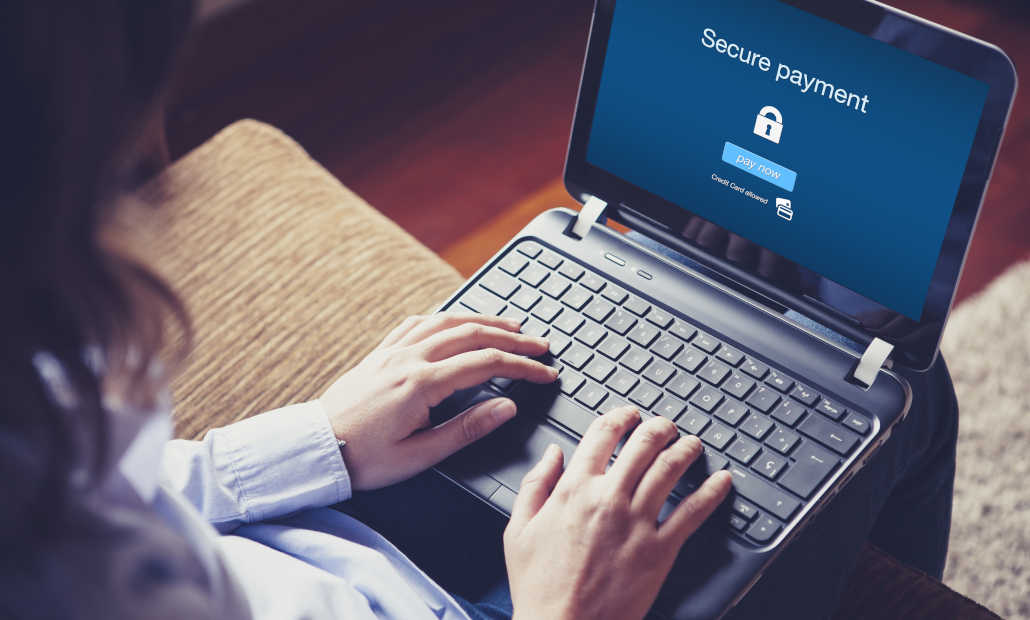 They will scan different internal communications to boost the overall security. If there's an unusual pattern, the system will flag a message that security is breached, and the team will further investigate.
Don't Use Public Wi-Fi
While ensuring player safety at online casinos, you must understand the dangers of using public Wi-Fi.
This internet technology can help find directions, check the reviews of any restaurant, and other local recommendations.
But public Wi-Fi has a lot of risks when you use it to carry out transactions at online casinos.
There is an old saying – "No Good Deed Goes Unpunished." While public Wi-Fi can be of great help, at the same time, it can be your worst nightmare.
Black-hat hackers spoof public networks to steal sensitive information from unsuspecting victims.
The public Wi-Fi doesn't employ the latest security protocols and safety measures. Therefore, any cybercriminal can access players' personal information like their login and bank details.
This can be used later for identity theft and stealing money. Therefore, avoid online gaming sessions on public Wi-Fi, especially during online transactions.
Online Casino Safety: Create Strong Passwords
It's crucial to cover your bases by checking the security protocols at online casinos. At the same time, check for potential security leaks to ensure your personal data is safe.
In this first order of business, please ensure you have a strong password. Having an above-average or strong password is a no-brainer no matter which online casino you choose.
If you aren't able to come up with a strong password, then don't worry. There are numerous free-to-use browser extensions with password managers.
They can generate a strong password, a mix of alphabets in lower and upper case with numbers and special characters. Also, you can store the generated password securely in that particular extension.
Use VPNs
A Virtual Private Network or VPN can mask your location and secure device information from cyber attackers. At the same time, it offers an extra layer of security for activities at online casinos.
However, not all VPNs are trustworthy, and you should always use a reputed or a paid one. So don't go for the first VPN you come across because your privacy might be compromised.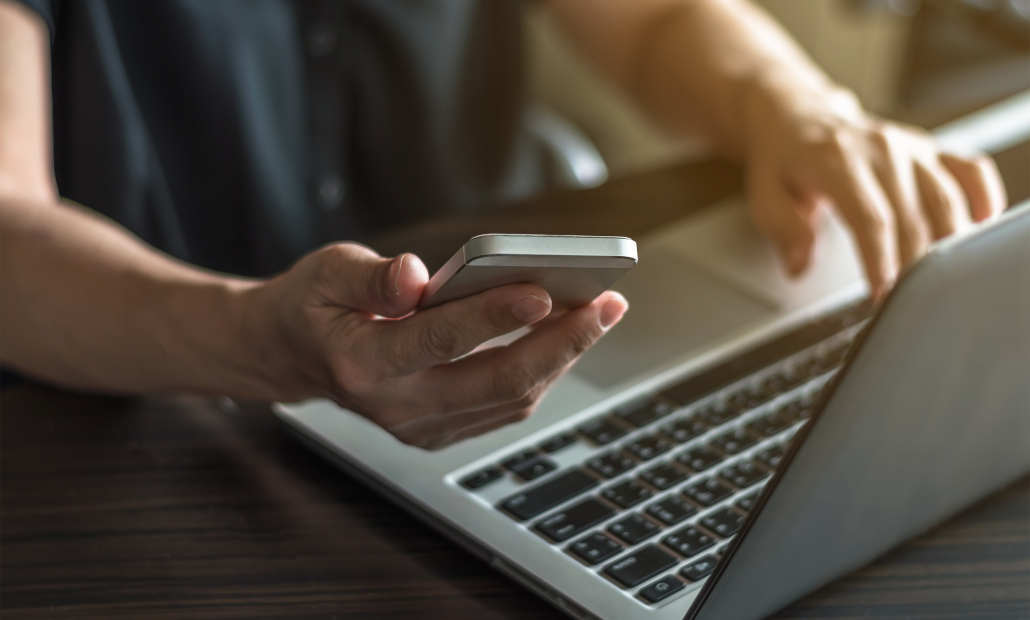 Many free VPNs are most likely filled with various ads and sometimes malware that can steal the information instead of protecting it. Additionally, some casinos are restricted in a few countries, which may be accessed through a VPN.
However, the site's security measures will reveal your real IP, which can result in banning and forfeiting your account.
Online Casino Safety Tip: Use Own Device to Play Games
Never use your friends or some relatives' devices to log into your casino account and play your favorite games.
The reason is that when you sign in to your account through someone else's device, there's a possibility they might have access to your details later if you haven't properly logged out of your casino account.
In that case, not only would it lead to a data breach, but you stand a chance of losing your hard-earned money.
So while it's highly unlikely that your relatives and close friends would ever do this to you, you should be careful and avoid someone else's device.
Choose e-Money over Cards and Bank Accounts
When it comes to making deposits and withdrawals at online casinos, you have myriad options, from direct bank transfers to cryptocurrencies.
Of course, credit and debit cards are several players' most popular and preferred payment options.
But the payment method is not encrypted and can be easily hacked by cybercriminals.
Instead of using Visa or MasterCard, which have security risks, why not use e-wallets instead? An e-wallet like PayPal, Neteller, or Skrill is an innovative payment gateway that links your credit card or debit.
So, you just have to provide details of an e-wallet, and you prevent the risk of exposing card details at online gambling sites.
Multiple Layers of Protection
If your choice of an online casino just asks for your username and password while carrying out financial transactions, you better stop playing at that site.
All regulated and trusted gambling sites would ask you to provide some sort of proof to verify it's actually you who is playing.
In this way, the casinos keep scammers at bay. You shouldn't be surprised if the casino asks for identity proof like a passport or driving license that clearly shows your name and date of birth.
Some casinos may even ask you to upload a recent scanned copy of the utility bills to ensure you have given the correct address.
Using Two-Factor Authentication & Online Casino Safety
One of the essential online safety tips while playing your favorite casino games is using two-factor or multi-factor authentication.
Using this option, you will have to go through a second step while logging into online casinos.
This extra layer of security would require you to enter a one-time code that you'll receive either through text message or email.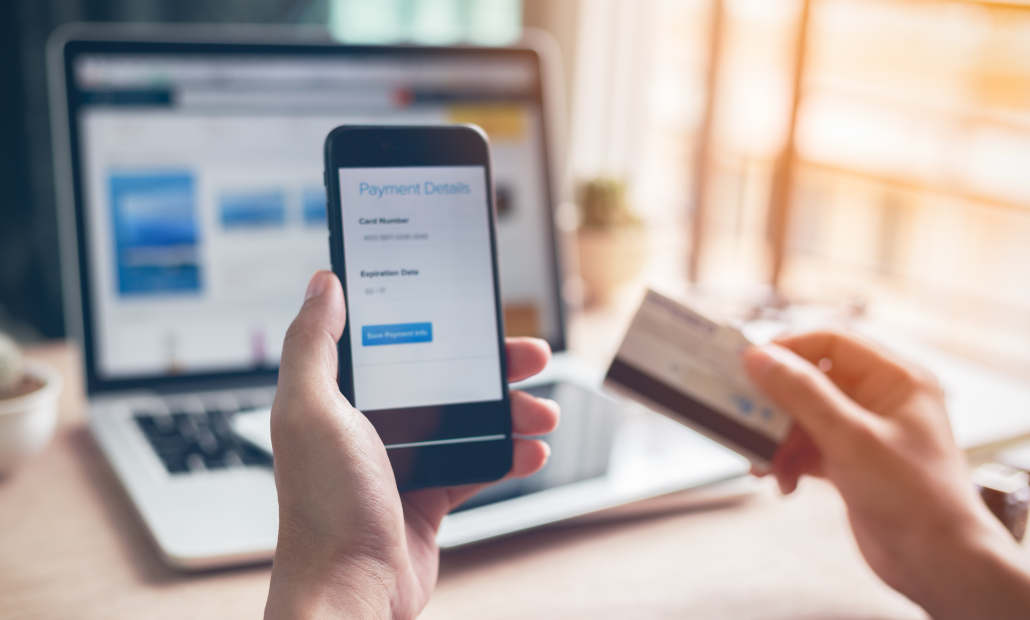 This innovative feature will make players less vulnerable to cyber hacking, especially when someone has access to the password. The cybercriminals will also need your mobile to log in to the account if they generate the authentication code.
This simple and easy step goes a long way in staying safe and securing the account from 3rd party access. So, before you play at any gambling site, please enable two-factor authentication.
Keep Your Identity Protected
Everyone wants to play in a safe and secure environment. That said, protecting your identity is the safest way to keep cyber thugs at bay and prevent them from tracking your personal information.
When you are playing at online casinos, it's recommended to stay anonymous and don't upload your picture or gravatar in your account.
Facial recognition is also not suggested because hackers can quickly get hold of your personal and financial details with that feature.
Many bingo sites and live dealer casinos offer chat windows to interact with other players. It's easy to make friends and start sharing information, but that's a serious no-go.
In addition, many scammers often register at online casinos and use the chat feature to access players' sensitive data. So, avoid using the chat feature at all costs.
Don't Download Software to Play Games
A reputable and trustworthy online casino lets you play your favorite games on the internet browser instead of downloading any 3rd party software.
Furthermore, a casino with a reputed gaming license never asks you to download any software on your device.
These days, all games are designed using Flash and the latest HTML5 technology. So, you can launch the games directly from the browser and start playing.
But, if the casino asks you to download their software, there is something fishy. Downloading 3rd party software can often install malware and other viruses on your device.
Installing Firewall and Antivirus Software
Firewalls and antivirus software are excellent tools to protect your computer while playing at online casinos.
They are your first line of defense against hackers and cyberthugs. It's essential to update the antivirus regularly for enhanced security. In addition, it will ensure that your device is safe from unknown attacks.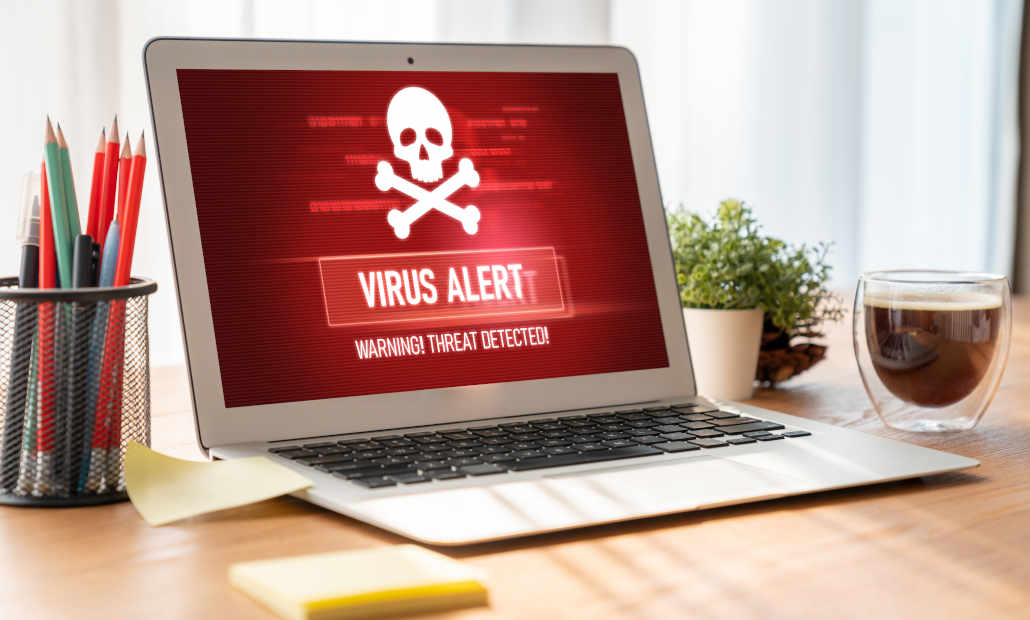 Antivirus software and firewalls scan all downloadable items on your device for malware and other potential malicious threats.
Instead of using free versions, it's recommended to go for the paid ones because of enhanced security features. For example, it will keep your PC safe when you play your favorite games at online casinos.
Taking Regular Breaks
Playing at online casinos is often consuming, and time flies without realizing it in the first place. Therefore, you must take regular breaks from online gambling to provide rest to your mind and body.
When you are away from the gaming action, ensure that you switch off the game, log out casino accounts and give a proper break.
If you don't take regular breaks, you will make irrational and impulsive decisions that could lead to neglecting security protocols while gambling online.
On the other hand, if you're constantly playing, gambling becomes less fun. Instead of an all-consuming thing, online gaming should be a fun side hobby, and regular breaks help maintain the balance.
Take Advantage of the Trial Period
Many casinos often provide a trial period to newbie players to test the game platform free of cost.
Since you haven't invested any money during the limited period, you aren't eligible to withdraw winnings while playing games.
You can use this free time to get acquainted with the casino site's safety framework and security protocols.
While gambling at your favorite casino sites, it is essential to keep emotions at bay and use your head at all times.
Don't get carried away by tempting offers because sometimes they are too good to be true.
Online gaming should be fun, and if it causes more stress than excitement, step away from your PC and use your time wisely.
Play Responsibly
While playing at online gambling sites, apart from staying secure, it's crucial to gamble responsibly.
Regardless of your financial situation, responsible gameplay should be your priority. There are ways to limit your spending, like taking regular breaks and using tools to set gambling limits.
Another way is to only wager the money that you can afford to lose.
At the same time, you need to limit your time while gambling at online casinos. All regulated and trustworthy casinos offer a cooling period where you can take a break or stop playing if you feel overwhelmed.
BeGambleAware and GamCare are the two finest organizations that can help you make informed decisions about your gambling habits. After all, gambling responsibly while playing safe is all about mitigating risks.
Final Thoughts on Online Casino Safety
Gambling at online casinos might seem risky to people who haven't done it before. If you are one of those people, then there is no need to worry.
Take time to protect yourself from online threats and do plentiful research beforehand. You will have an enjoyable gaming session.
This online casino safety guide is designed for people unaware of online threats and cyberattacks.
You can use the online casino safety and security tips discussed above to stay safe while playing at gambling sites and enjoy our gaming sessions without any additional stress!