How Casino Operators Can Personalize the Gaming Experience with Live Casino Games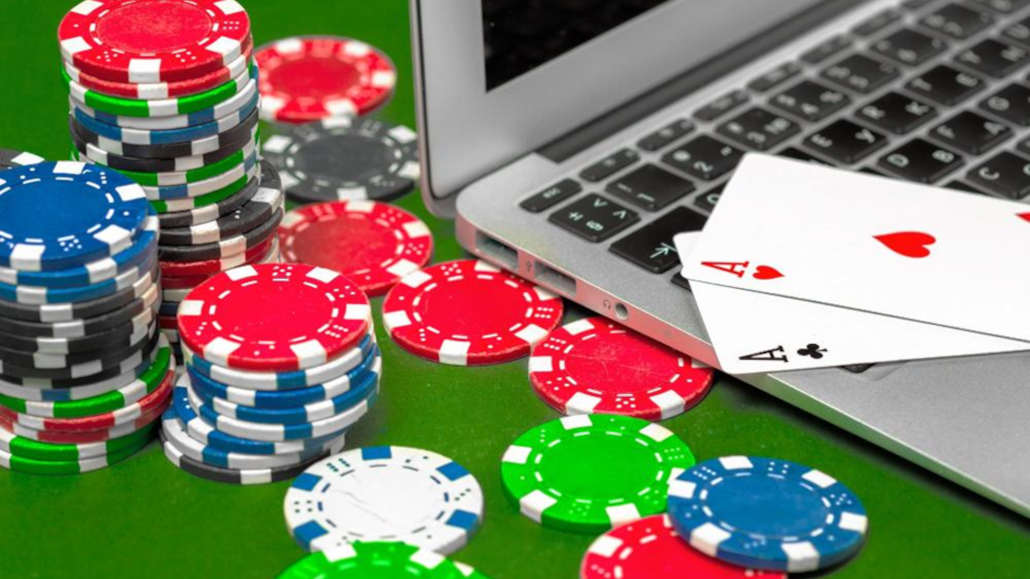 4 minutes
Last Updated: March 13, 2023
Live dealer casinos are online gaming solutions that bring the experience of playing in a physical casino to your screen.
The technology has become increasingly popular in recent years, and it's easy to see why. It allows players to play their favorite games in real-time against a live dealer and provides operators unique opportunities to personalize and enhance the gaming experience.
Personalization is key for today's modern player, who craves authenticity and individualized attention.
Live casino games allow casinos to do just that by offering specialized promotions, exclusive offers, higher-stakes VIP tables, and other personalized perks designed to keep players happy and engaged.
So how exactly can casino operators use live dealer casinos to create a more engaging and customized experience? Let's explore some of the ways:
1. Specialized Promotions
With live dealer casino technology, casinos can access valuable data on player demographics, preferences, behaviors, and more.
This information empowers them to tailor promotions geared explicitly toward each player segment.
For instance, if an operator observes that blackjack is particularly popular among millennials in a specific region or market, they could launch a specialized promotion exclusively for blackjack players.
2. Customizable Tables
One feature of live dealer games is customizable tables where operators can create brand tables with specific logos related to particular markets or football teams.
In addition, tables designed for high rollers can be decked out in luxurious décor like leather chairs and velvet ropes, evoking the glamourous atmosphere at brick-and-mortar casinos.
3. VIP Programs
Additionally, operators can offer VIP programs through these platforms, which entitle members to greater privileges than average users.
Guests of VIP tables usually receive excellent welcome bonuses and can enjoy the chance to play at the highest stakes.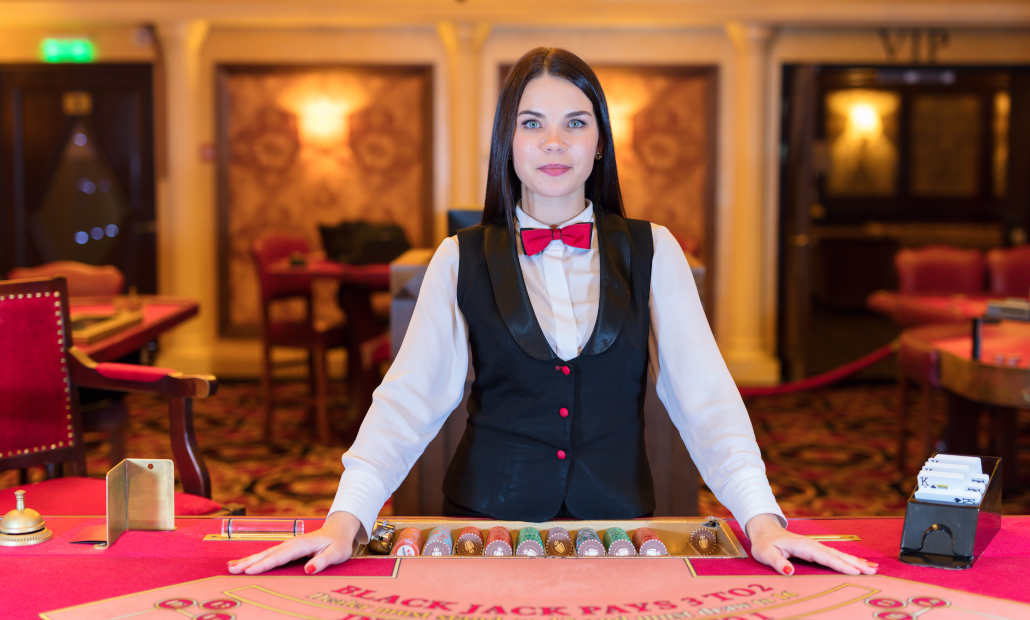 They can also access special benefits such as complimentary host or dealer services, early check-in, or an exclusive private lounge at certain times.
4. Live Dealers
Of course, live dealer games benefit from the unparalleled ability to provide exceptional customer service through live dealers, who are personalities with experience and a keen sense of hospitality in welcoming guests.
Seasoned professionals with substantial experience in hospitality and casino gaming typically employ these live dealers.
5. Ethical Data Collection
Engaging customers in real-time via live dealer games have the potential to connect with customers personally, which often needs to be improved in traditional marketing efforts.
The ability to give customers a more personalized experience can only be achieved when casinos have the unique customer data the technology provides.
Live dealer casino solutions allow operators to harness crucial player data further to engage players on an authentic and personal level, creating a memorable experience for customers and encouraging them to return to the casino repeatedly.
This data also helps operators better understand what content users interact with and helps them target customers with more personalized promotions.
6. Analytics and Reporting
Live dealer casino technology lets casinos collect valuable game performance and player behavior data. It provides valuable insights into how games are played, how profitable they are, and what areas can be improved.
This data can help them improve the gaming experience for players and maximize profits for the casino.
With the help of a live dealer analytics dashboard, operators can have a real-time, bird's eye view of how players are performing, whether they're winning or losing, and which tables/games are earning the most money.
This information enables casinos to adjust their games and strategies to improve the player experience and boost revenue.
7. Personalized Lodging
Many casinos have recognized the potential and benefit of using live dealer games for player retention.
With technology, casinos can deliver a more personal experience to each player with targeted offers much better than one-size-fits-all advertising strategies.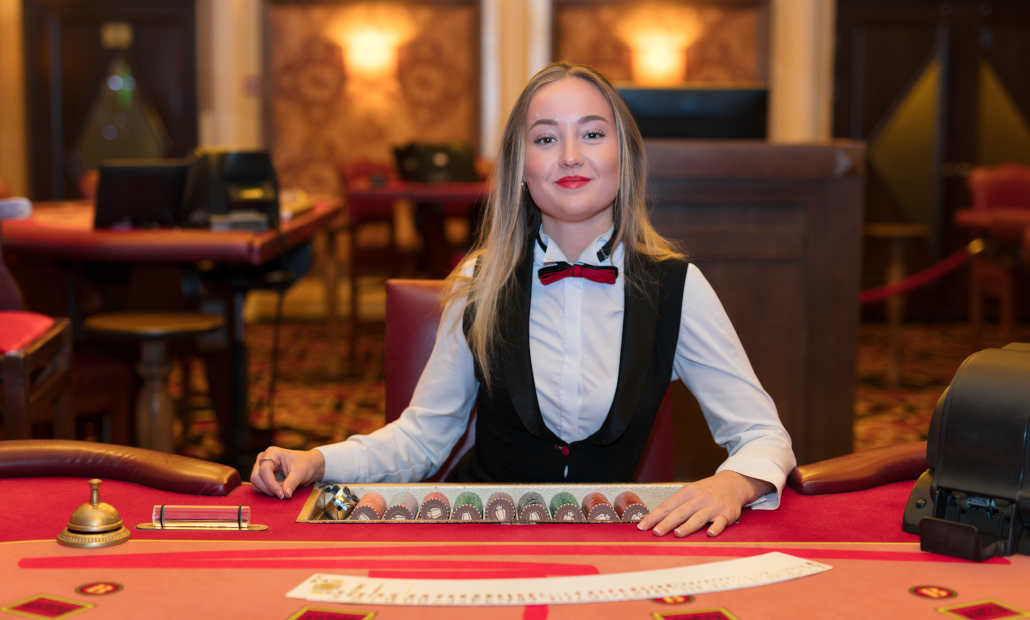 In addition, with the ability to track and monitor player behavior, casinos can better understand their loyal customers and optimize their marketing efforts to keep them happy.
8. Better Customer Service
Live dealer games also enable casinos to provide superior customer service by giving them access to live help desks, 24/7 customer support, and a platform that enables them to communicate directly with players on a face-to-face level. This allows casinos to give customers the personal attention they crave.
9. Better Player Experience
Lastly, live dealer games can improve the overall player experience. This is achieved by operators providing better entertainment and more engaging content than traditional online gambling websites.
With increased customization, players can gain more personalized attention from casino staff members and managers appearing live on screen.
Players can also interact with staff members through messaging, chat, and other means to receive the best customer service possible.
The Bottom Line
The best live dealer casinos offer operators several ways to personalize the gaming experience by customizing software, creating special promotions, launching customized tables and VIP programs, collecting actionable data on player behavior, and using analytics to report game performance.
By offering players customized, personalized experiences via live dealer casinos, casinos are better poised to attract more customers while satisfying existing ones.