Pick Top Real Money Poker Sites in 2023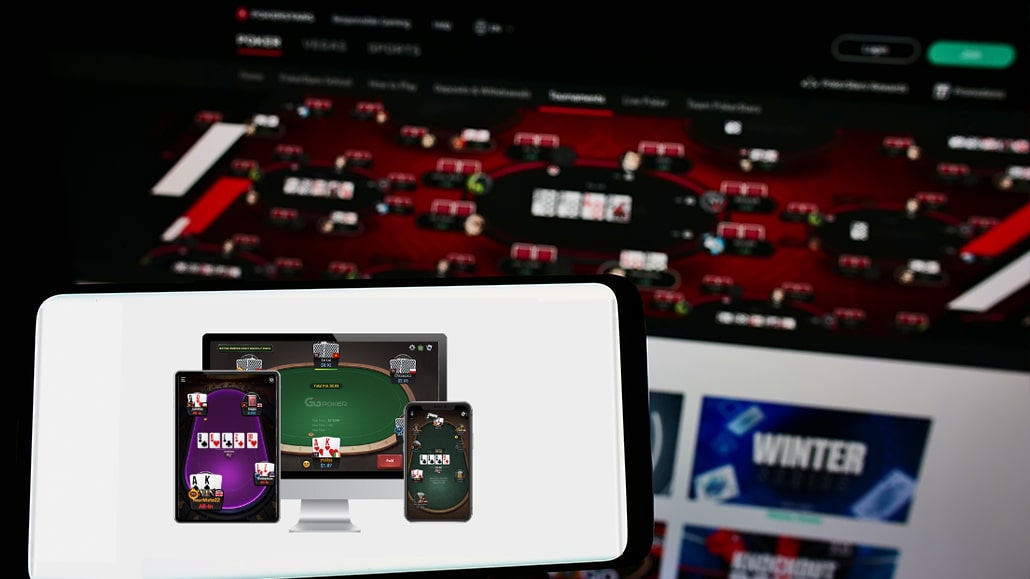 If you are looking to play real money poker, we can help you get started. We have found the five best real money poker sites for you to play at by reviewing all the available poker rooms out there and using a thorough and detailed rating process.
The sites listed here offer the best real money poker experience possible with distinct advantages over the others.
While there are plenty of amazing poker rooms, we highly recommend signing up with these sites if you want to play online poker for real money in 2023.
The short reviews of the world's best real money poker sites should help you understand what makes these sites stand out from dozens of other options.
GGPoker – Best Overall
GGPoker is the biggest real money poker site in the world. Whether you are looking to play cash games or tournaments, GGPoker will give you more options than most other sites.
While GGPoker games may not be the softest in the world, a good number of recreational players are looking to have some fun mixed in with the pros.
The operator offers a valuable welcome bonus and dozens of promotions, all adding value to your real money poker experience on the site.
GGPoker software is the absolute top-of-the-line, whether you are looking to play on your desktop computer or mobile device.
With more traffic than any of the competitors and plenty of extra perks, GGPoker is the place to be in 2023 and a fantastic place to start your real money online poker journey.
888poker – Best for Cash Games
If you want to play real money poker cash games in 2023, 888poker may be the best place to start.
888poker may not have as many active players as GGPoker, but its cash game tables are well-populated and loaded with fun players who aren't too serious about the game.
888poker offers a fantastic VIP program with plenty of cash game promotions.
This makes your overall return when playing cash games optimal.
If you are looking for a place to play cash games in a comfortable atmosphere and without the threat of being dominated by dozens of regulars, 888poker is the place to be.
WPT Global – Softest Competition
The newest major online poker site out there, WPT Global, offers by far the softest competition and the best games in the industry.
The WPT Global real money poker platform cannot compare to those of GGPoker or 888poker, but if you want to play against soft opposition, this is the place to go.
WPT Global is linked up with Asia-facing poker sites that bring in thousands of recreational players from all over the continent.
They certainly don't care about playing GTO or following poker strategy tips, so you will be in a good spot to add extra buy-ins to your bankroll.
Instead, you are in for a lot of action, plenty of badly played poker hands, and lots of opportunities to take advantage of the weaker opponents to build up your bankroll swiftly and effectively.
PokerStars – Best for Tournaments
Tournaments are one of the best ways of playing online poker for real money in 2023, and there is no site that offers more in terms of tournament poker than PokerStars.
The massive tournament schedule this operator offers cannot be beaten by any other poker site, regardless of the stakes you are looking to play.
From freerolls to high-rollers and from freezeouts to PKOs, PokerStars is still the best tournament real money poker site in the world.
You won't go wrong by combining your PokerStars tournament action with some other sites, but if you only had a PokerStars account, you would still be able to play all the tournament poker you wish for.
Unibet – Best Promotions
The last site on our top five list is an ideal combination of reasonably soft competition, decent traffic, and highly-rewarding promotions.
While it may not have as many players as GGPoker or as soft competition as WPT Global, Unibet Poker is a great second option in every way.
The site's fun promotions alone are a reason enough to join Unibet, as you will get plenty of extra value from playing poker hands with reasonably soft poker games.
The biggest downside of Unibet is probably its software, which could do with an upgrade, but still allows for a solid level of play on both desktop and mobile devices.
Real Money Poker Advantages – Why Play for Real Money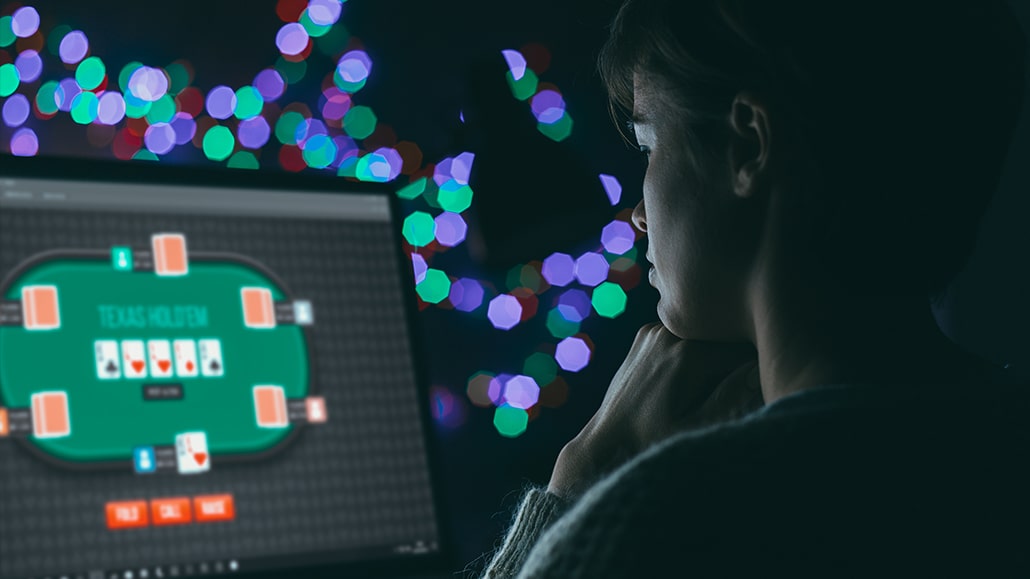 Onine poker is an extremely fun game, but it can be played with and without real money. However, there are quite a few good reasons to play for real cash, and we have a full list of them right here.
Remember that each real money poker site we promote also offers play-money games where you can practice your skills and get the hang of the game.
You can also play in freeroll tournaments with real money prizes and absolutely no monetary risk, which is another way to get your feet wet.
Once you are ready, we recommend jumping into some real money games as well, and here are a few of the top reasons why:
Win Real Money: Real money poker sites let you play with other players and win real cash at the tables if you are better than your opponents.
Competition: Playing poker without something at stake can be a little silly. After all, there is little reason to play poker well and not just gamble all your chips away if there is no monetary value to those chips. Real money poker makes competition stiffer and the game more real.
Bonuses: On top of being able to win money off your opponents, you can also get some extra cash when you play real money poker online from the operators themselves. Claim valuable bonuses, promotions, and loyalty rewards, and boost your bankroll even when you are not winning.
Make It Big: If you play real money poker, especially in tournaments, you could catch a hot streak and build up a huge bankroll. Plenty of players have done it before you, and with some luck and dedication, you could just become the next big star of the poker world.
Real money poker is a lot more exciting than just playing for fun, and even if your stakes are very small, playing for real money will always beat playing for nothing.
But how do you play real money poker online? Keep reading for a step-by-step guide to getting into real money poker and actually doing well once you are there.
How to Play Real Money Poker Online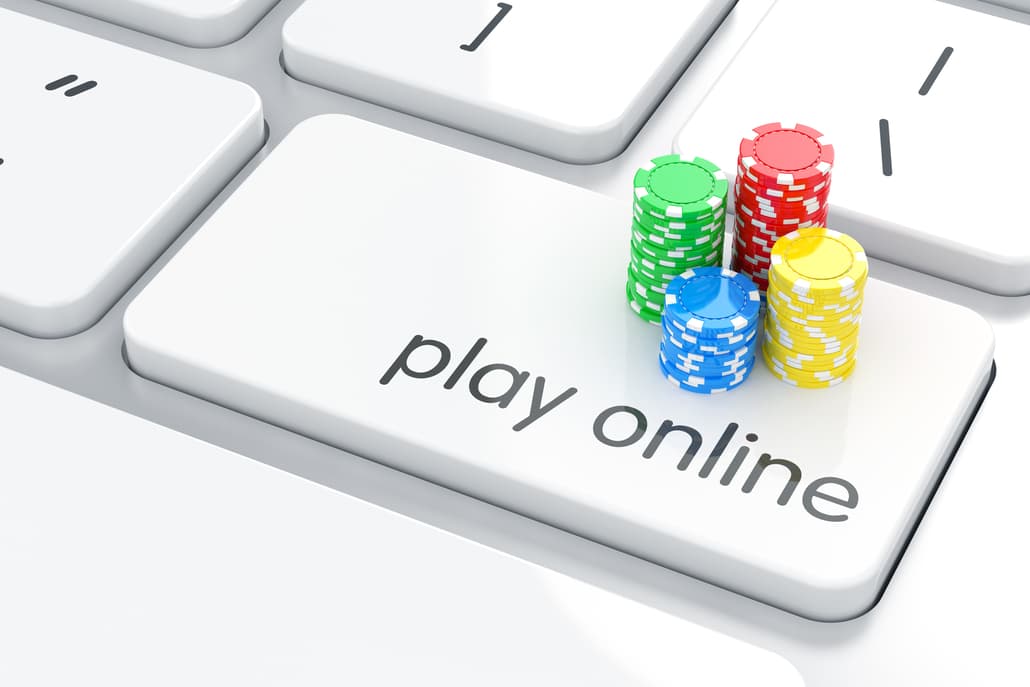 To play online poker for real money, you will need an account with at least one of the major online poker sites and some funds in that account.
Setting up your online poker accounts won't be hard, but you must choose which poker sites you want to play at first.
The top five real money poker sites we recommended are each a great starting option.
Setting up an account on either of them is free and should not take more than a few minutes.
Once you have an account ready, you will need to make a real money deposit to get started with real money games.
However, remember that many operators also give away no-deposit bonuses, which include real cash and tournament tickets, allowing you to play some real money poker without depositing.
Once you are ready to deposit, you will be given plenty of choices regarding deposit options you can use to fund your account, including credit and debit cards, popular e-wallets, and more.
If this is your first experience with playing real money online poker, we recommend you take things slow and only play the lowest stakes possible to start with.
It may seem like these games are too small, but we can promise you that players at the higher stakes will be too hard to beat, and you will lose your money for no reason.
The best idea is to approach real money poker slowly and build your way up from the bottom. Play the lowest stakes games to practice your skills and build up your confidence and bankroll simultaneously.
Best Real Money Poker Games to Try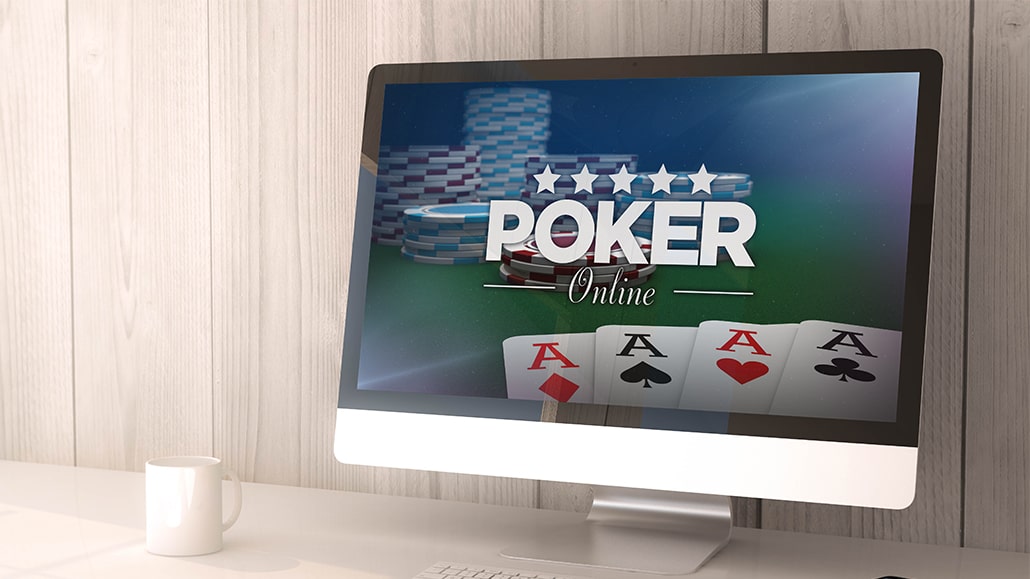 The best real money online poker sites offer many different variations of the game of poker. You will probably want to start with Texas Hold'em as your first game, but even this is a wide term.
As a Texas Hold'em poker player, you could go down several different routes, exploring different game types, each of which has its upsides and downsides.
Some players prefer the consistency of cash games, while others are fonder of the volatility and high-pressure situations that arise from playing tournament poker.
These are the top types of online real money poker games that you can try out and play at major poker sites:
Online Poker Cash Games
Perhaps the most natural form of poker, cash games are the most consistent of all game types. Every chip you lose will have its exact face value at a cash game table, which means you know exactly what you are playing for.
The swings in cash games are much smaller than at real money poker tournaments, but the thrill of victory is also lesser.
You won't come away from a cash game table as the big champion of the day, and in the best case, you will walk away from your session up a few buyins.
On the other hand, you won't have to deal with long losing stretches and the pain of losing out on dozens or hundreds of buyins at a flip of a card, which can also be comforting.
Cash games are the way to go if you want to play poker and truly grind out your bankroll. Just remember that every hand is key in cash games, and you must play very well every day if you are doing to be a profitable cash game player.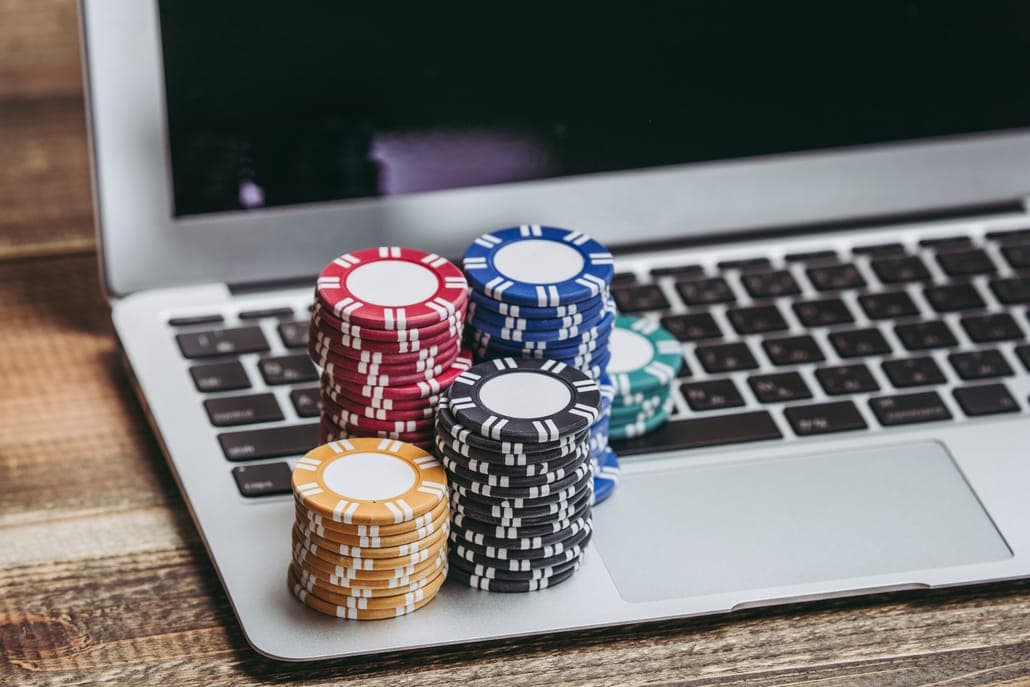 Real Money Tournaments
Multi-table tournaments bring together hundreds, sometimes even thousands of players, all playing for the same prize pool.
Only the top 10% or so finishers get to walk away with something to show for their effort in a real money poker tournament, while others simply lose their buyin.
Tournament poker is full of disappointments, and it can be a soul-crushing experience as you go through the motions, again and again, only to lose that crucial flip deep in the event.
If you are going to play tournaments, make sure you are mentally prepared to lose, and don't expect your bankroll to be going up all the time.
Winning in tournaments can take a very long time and can be a painful process, but it can be very rewarding when the cards go your way, and you finally catch a big winning streak.
Sit & Goes
If you want to compromise between cash games and tournaments, sit & goes are the best way to do so.
These tournament games with limited player pools allow you to cash more often and grind out a profit more consistently while still playing a tournament poker format.
These days, sit & go games are very tough, and most serious poker players focus on either tournaments or cash games because those formats tend to be more profitable.
You can still try to grind out wins in sit & goes in 2023, but you will need to develop a unique skill set and play fairly uncreative poker to succeed in this game format.
Spin & Goes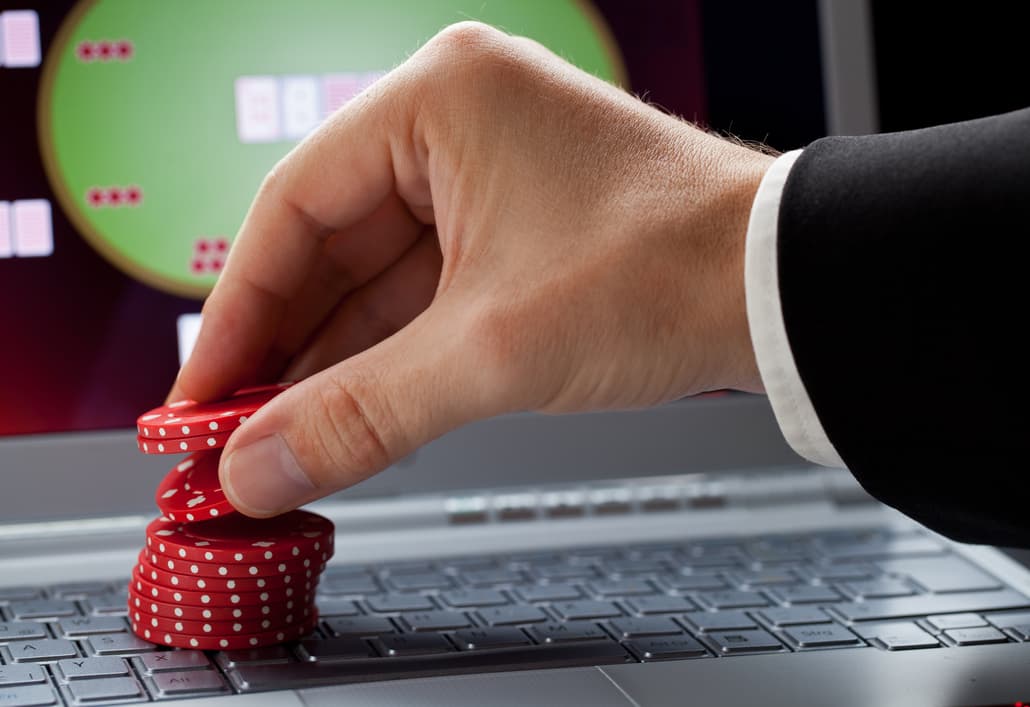 A fairly new format of real money poker, spin & goes is a little about poker and a little about gambling, so you might feel like playing in an online casino.
If you like poker because of the gambling aspect of it, you will absolutely love spin & goes.
These exciting games start with each player paying a buyin, but no one knows what the eventual prize pool will be.
Three players enter the ring, and the first place walks away with anywhere between two and 5,000 buyins.
Also known as jackpot sit & goes, spin & goes are very exciting and fun to play but can be horrible on your bankroll, as most offer a smaller prize pool than you would expect. On the flip side, you can feel like playing online slots if your goal is simply to have fun.
Heads-Up Poker
If you are up for a real challenge and want to win at poker in its purest format, then heads-up poker will be your best game format.
Both heads-up cash games and heads-up tournaments are available, and in each of these, you will be playing poker 1-on-1 against a single opponent.
The luck element is reduced to the minimum in heads-up poker, and being the best poker player in the field will guarantee you are winning.
However, keep in mind that heads-up poker is also extremely tough, and you will need to play amazing poker if you hope to stand your ground in these types of real money poker games.
How We Rate Poker Sites in 2023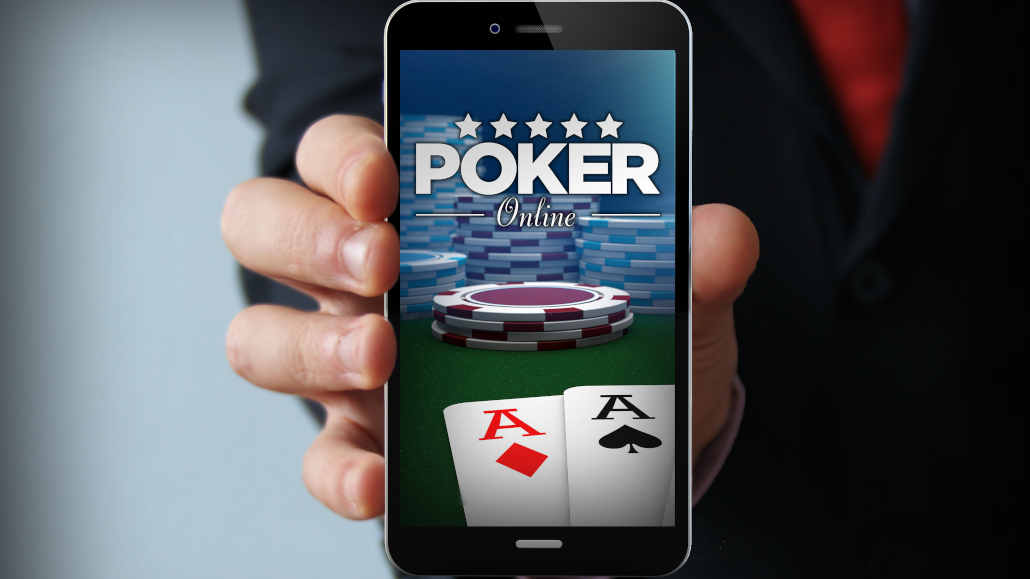 We have presented you with our top five options for the best online poker real money sites in 2023.
However, you may wonder how we came up with these five operators and what criteria we considered when rating them.
To help you understand, we are showing you all the criteria we used in our ratings, with short explanations of why we think these are the most important things to look at.
Software Quality: Playing poker for real money means taking a degree of risk, and we want to make sure you are playing on the best online poker apps that look good, run smoothly, and never crash mid-play.
Security: Making sure you are safe is one of our primary concerns. We only consider poker sites with proper licenses and those that have proven they are safe to play at over time or are associated with major brands that ensure the room is secure and safe.
Game Selection: Different players have different preferences in terms of favorite games. We believe that the best real money poker sites should have plenty of options to allow every player to play the game they want to at the stakes they prefer.
Competition Strength: It can be annoying to play online poker at sites where everyone is playing tight and only looking to win. Playing against recreational players is fun, and we want to give you a chance to compete with players who are not pros.
Bonuses and Promos: There is a lot of value in real money poker from various bonuses, loyalty rewards, and promotions. We look at what's on offer at each site and consider these promotions when rating real money poker sites.
Rake Structure: Paying too much rake can seriously reduce your win rate. Some sites charge too much rake, and we take this very seriously. Regardless of what anyone might tell you, paying less rake is always better!
Banking: It is very important that you can withdraw your winnings whenever you want to and make a deposit easily and without paying any fees. The operator's banking department plays a major role in our overall site rating.
Customer Support: Another important criterion in our rating process, the poker site's customer support plays a major role in how we rate it. We rate both availability and quality of customer care and rank highly the sites that provide adequate customer support at all times.
Real Money Poker Sites FAQ