Why High Rollers Love Craps – Mystery Solved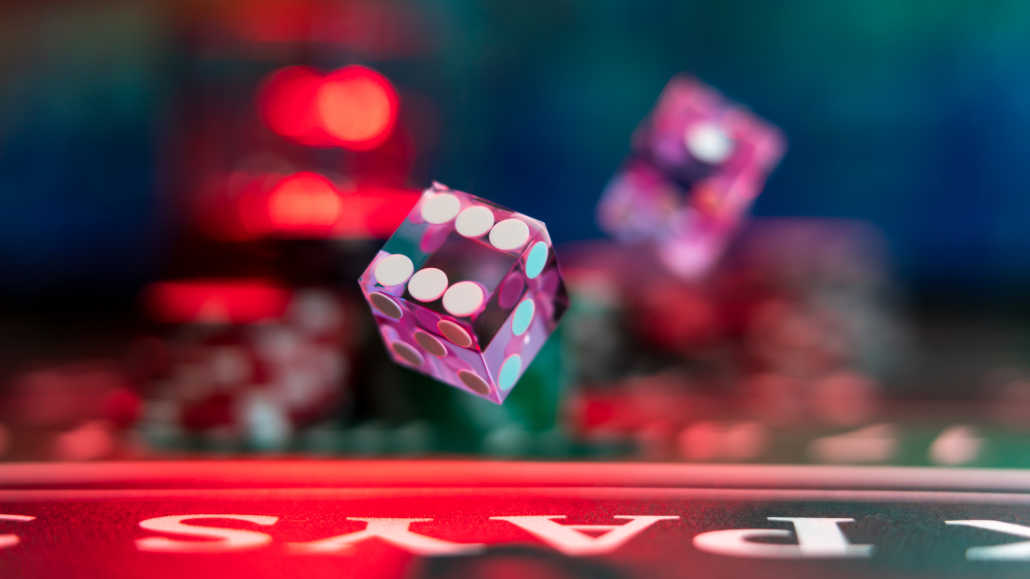 Why High Rollers Love Craps – Mystery Solved
Among the wide variety of gambling games available in every casino, craps often gets drowned in the sea of choice.
It's safe to say that craps is certainly not the go-to game for many casino players. However, this thrilling casino game enjoys great popularity among one specific niche of gambling enthusiasts – casino high rollers.
So, why do high rollers love craps? On this page, we'll discuss the five biggest reasons why whales enjoy this game so much.
Great VIP Benefits
High roller casino rewards can be truly impressive. If you've been in the gambling world for some time, you've likely heard mind-boggling stories of how craps high rollers have received comped food and drinks, luxurious penthouse suites, and even free limo transportation.
All of this is just for playing at a specific casino with a certain bankroll.
Of course, this isn't readily available just to any player who can front the money for a couple of big rounds on the game.
Casinos reserve these special offers only to craps high rollers who are willing to wager tens if not hundreds of thousands of dollars each hour of their playtime.
Luckily, if you play online, you don't need such a big bankroll to get some nice perks, as long as you find the right sites to play on.
One name that stands out is DBosses Casino, featuring many great benefits for players across the board. We won't go into much detail in this article, but you can read the full DBosses Casino review here.
Tons of Additional Bets Available
When it comes to the variety of odds and betting options, craps is one of the most diverse games you can find in a casino.
And, having a massive bankroll to explore all of these bets certainly makes the entire experience that much more exciting.
For high rollers especially, one of the most popular craps bets is the so-called "odds bet". Casinos usually offer craps high rollers "odds bet" values up to five times the original bet size.
When you're betting big money, this can undoubtedly rack up to a nice win, particularly if you're placing multiple bets simultaneously.
What's more, craps high rollers who are willing to bet a little extra each round can take advantage of plentiful prop bets.
These include options like Place 6, Place 8, Lay 4, and Lay 10. These four prop bets aren't only exciting to make but actually come with a very solid house edge.
Large Maximum Betting Limits
Going by the average top betting numbers for each casino table game, it's safe to say that most table games have a maximum betting limit of $500.
Some games stretch this to $1,000 but rarely will the betting limit go over this number. From this perspective, craps is very different, which is one of the main reasons high rollers love it.
As this game is generally regarded as more favorable towards high rollers, the betting limits are significantly higher.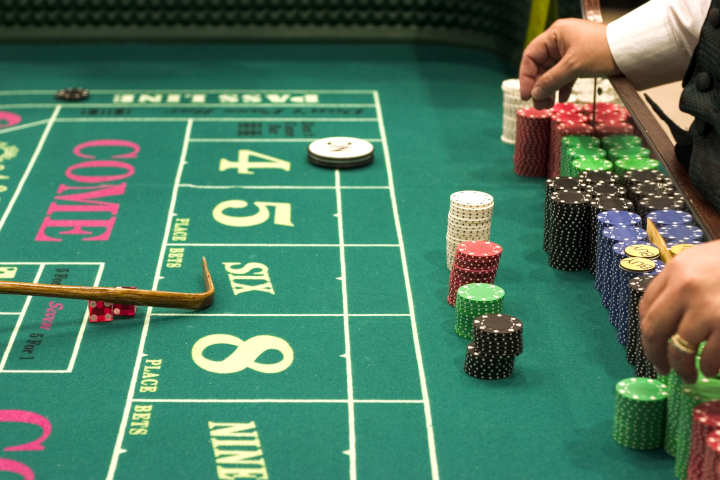 More specifically, many craps tables allow you to bet up to $5,000 for each betting round. If you're a really big spender, you can even negotiate with the house for a higher maximum limit.
This means that you can wager a small fortune every couple of minutes and stand to win one at the same time.
Plus, if the casino has a dedicated VIP craps section, these limits can be significantly higher. High rollers who are looking to bet big on the game they love highly appreciate this availability.
Fewer Inexperienced Players
One great thing about casinos is that they're available to anyone from any walk of life. No matter how experienced or inexperienced you are, you can just walk up to the table you want to play, take a seat and start betting.
However, this can be a downside for high rollers who are at the venue just to have fun and spend big bucks.
People constantly asking questions, looking over their shoulder, and commenting on every move can quickly ruin the gambling mood.
Luckily, when playing at the high roller craps table, players don't have to worry about anything like this.
The huge betting limits and complicated craps board are enough to scare any newcomers from trying the game.
This means that experienced high rollers can entirely focus on the game, surrounded only by other skilled players who share the same passion for craps.
Exciting Setting
Not only is the high roller section always luxurious and grandiose designed, but the atmosphere around the high roller craps table is also always electrifying.
Whales don't go to the craps table just to have an average night out at the casino. They're looking for the unmatched thrill of chasing big wins while putting considerable money on the line.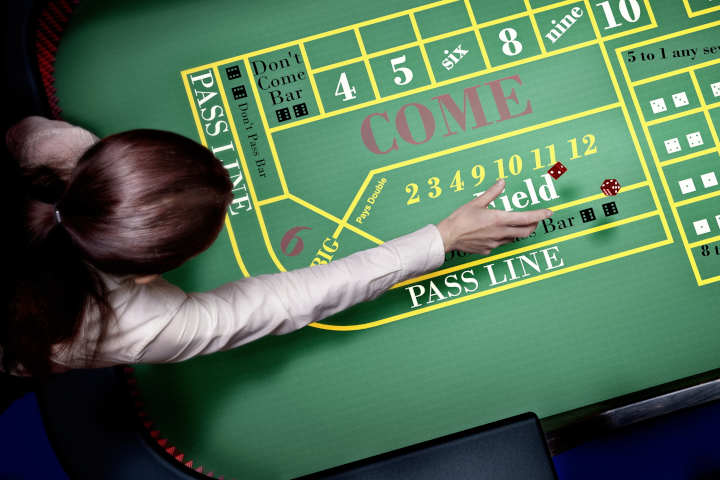 Craps tables are usually the loudest in the casino. As high rollers aren't necessarily playing against each other, it's perfectly normal for the table to explode in cheer when someone hits a big win.
Plus, since the players can toss the dice when playing craps, this brings an entirely different element of excitement and immersion into the game. From this perspective, very few casino games can offer what craps can!