Blackjack Card Values Chart – Master the Basics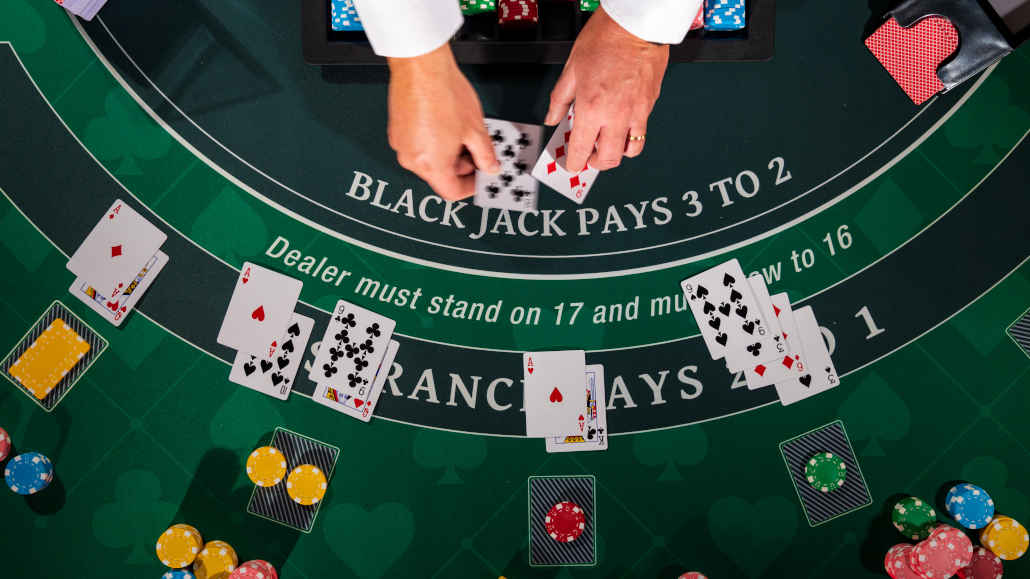 7 minutes
Last Updated: August 19, 2022
Also known as Pontoon, 21, and Vingt-et-Un, blackjack continues to be a widely played card game at both land-based and online casinos.
The thing which makes this game popular and exciting is that the rules are simple, and you don't have to rely purely on luck to win.
The game's main objective is to get as close as possible to 21 without going over and beating the overall score of the dealer at the same time.
You might be eager to walk into a casino and place your stakes on the house cards as a player. 
But wait. Like any other gambling game, there are few risks involved in placing bets in blackjack as well. Nonetheless, it's possible to curtail the risks by learning about blackjack card values.
Since you won't have the slightest idea about the house edge, it's essential to have some leverage over your investment.
But, unfortunately, it's not about having a postgraduate degree or doing a Ph.D. in Mathematics. 
You need to understand the blackjack card value to cash out big.
In this article below, let's walk you through all you need to learn about the blackjack card value chart and blackjack cards worth.
How Is Blackjack Played at Casinos?
This classic card game is designed in a manner where you will be playing against a dealer and trying to get an edge for winning.
Compared to other board games, blackjack gameplay is slightly different.
This card game commences with the dealer passing a couple of cards to everyone on the table and setting a stake.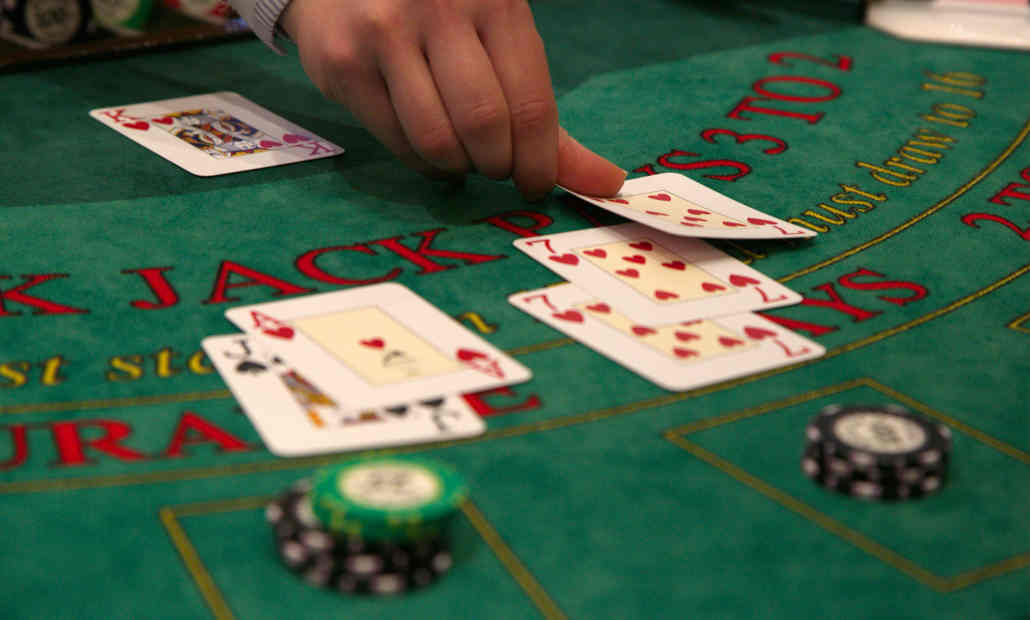 The blackjack card values are determined by the number of cards you have. Six is worth six; three is worth three, and likewise. All faces like King, Queen, and Jack are valued at ten points.
The blackjack card value of Aces during the gameplay could be either the lowest with a value of 1 or the highest with a value of 11.
Once you take a sneak peek at your cards, you can choose either 'Hit' or 'Stand' on your cards.
If you choose 'Stand,' it means you would continue with the cards you're having. And 'Hit' indicates that you're interested in picking another card.
The game's main objective is that the number of cards should be less than or equal to 21.
Each blackjack round has five possible outcomes, namely:
The dealer and you get the same score, and the bets are returned – PUSH
You bus (go over 21); no matter what the dealer does – LOSE
You reach 21 or less, but the dealer scores higher without busting – LOSE
You get 21 or below, and the dealer gets over the score (goes bust) – WIN
You reach a score of 21 or below with a score higher than the dealer – WIN
Card Value Chart in Blackjack: Understanding the Basics
While playing this card game, there is nothing to feel stressed about the card suits whatsoever.
The cards can be a mixture of both with the same suit, but it really doesn't make any difference. You should be interested in the face value of the cards.
Blackjack cards starting from numbers 2 to 10 have the same face value as the number shown on them.
Things changes once you're dealt face cards or picture cards like King, Queen, or Jack.
All of them have the blackjack card value of 10. This leaves the Aces, whose value can be either 11 or 1, depending on what gives you the higher score.
The value chart while playing this card game at the casinos would look something like this:
Card 2: 2 points
Card 3: 3 points
Card 4: 4 points
Card 5: 5 points
Card 6: 6 points
Card 7: 7 points
Card 8: 8 points
Card 9: 9 points
Card 10: 10 points
Aces: 11 or 1 point
King: 10 points
Queen: 10 points
Jack: 10 points
There are 52 cards in a deck used in blackjack. You can play this card game using up to eight decks, depending on the number of players available at the moment or the casino's preference.
It saves a lot of time, as most of the dealer's time would be wasted stopping and shuffling the deck after every round. Also, more decks makes it harder for players to count cards.
Blackjack Card Values You Must Know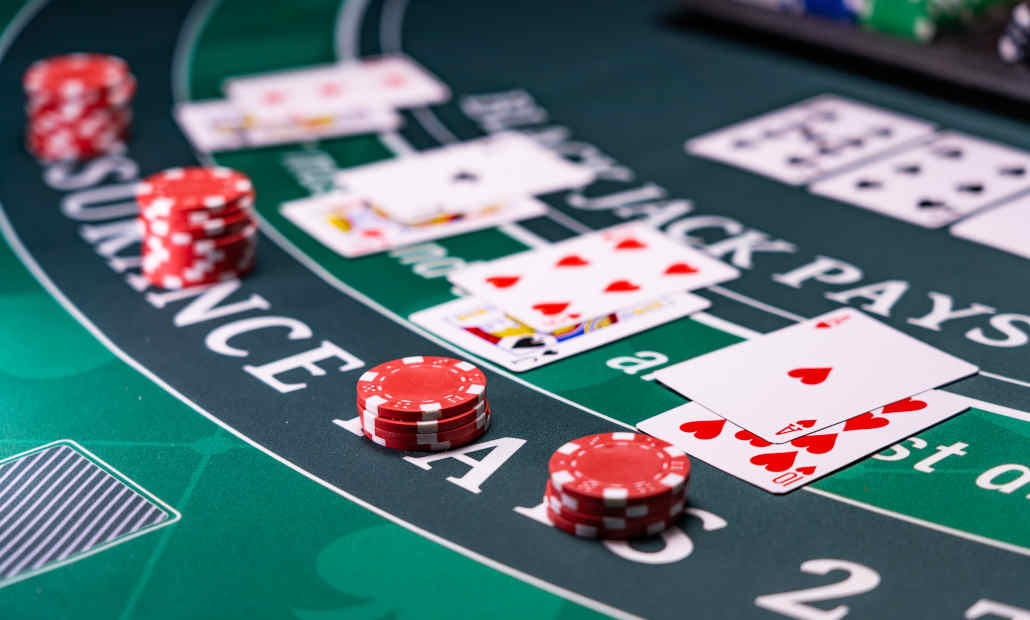 It's easy to learn to follow totals in blackjack. The value lies in the card's hand total, not in the suits.
It doesn't matter if you have cards in the same or different suits. Let's highlight some push blackjack values that can help you understand the gameplay and help you improve the overall odds of winning the game.
Player Hand
The main objective of this card game is to beat the dealer at the end of every round. The ideal way is to accumulate cards and reach the maximum figure equal to or less than 21.
The other way of winning the game is when the dealer goes over 21 and gets busted. 
Understanding the rule of going over 21-figure cuts both ways is essential. Ensure you don't go over the limits; else, you will lose.
Splits
The blackjack player can invoke ask for a split in certain situations when they are dealt two cards of the same value.
This will split your original hand into two hands, giving you more options. However, it will cost you more as well, as you'll have to cover the original bet on two hands instead of just one.
Soft Hands
It represents an Ace at hand. Card combinations like an ace and a nine or a four, or a combination of an ace, four, and three counts as soft hands.
With this blackjack hand, you can't go bust on the next hit.
Soft hands offer you an edge over the blackjack dealer because now you have the best shot of winning the game.
In most cases, the next few hits wouldn't result in getting over 21. But it doesn't mean you should start calling multiple hits on all soft hands.
Hard Hands
It doesn't have any varying Ace value to it. Simply put, a hard hand qualifies when you have an Ace that acts as a single point value. Following are examples of hard hands:
An ace, an eight, and a five
An ace, a jack, and a three
An ace, a six, and a five
An ace, a ten, and a seven
A ten and a seven
In the above cases, the first three situations initially start as soft hands, but as soon as you cross the 10-point threshold, they become hard hand.
Final Thoughts on Blackjack Card Values
The best thing about blackjack is that the game is easy to memorize, and the gameplay is not challenging.
The only deal breaker is understanding the blackjack card values. Your gameplay will improve if you follow the blackjack card value chart repeatedly with possible outcomes of two starting cards.
Since the dealer shuffles the cards, picking the low-value cards is inevitable at times. However, it's possible to play around with your odds to get overall higher points and win the game.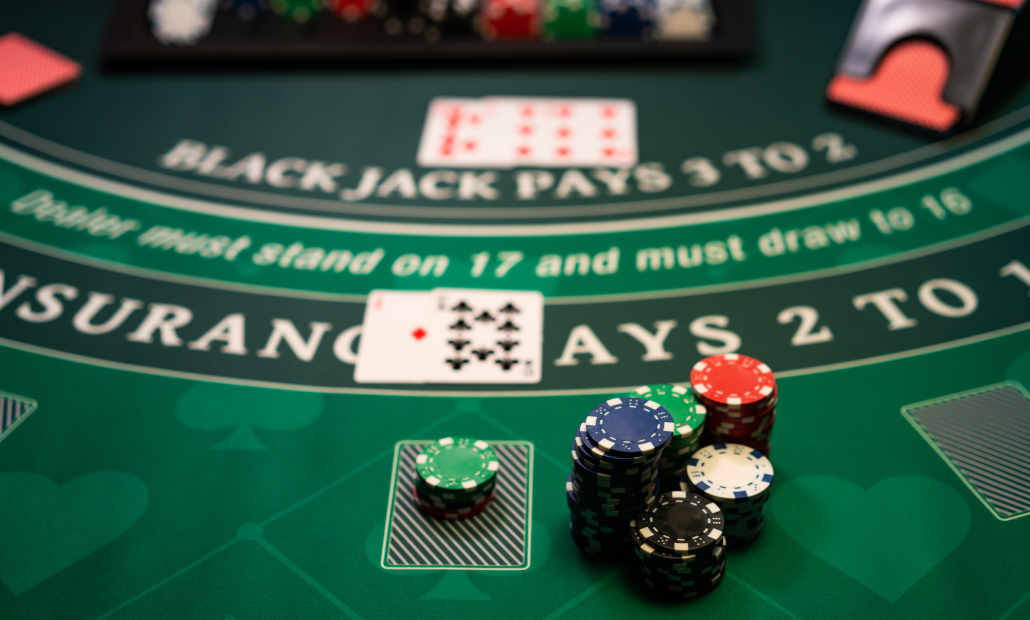 You should know that blackjack involves a specific casino game pattern. Understanding the blackjack card value and maneuvering your way around them is essential.
Avoid placing bets merely on instincts. Instead, try to observe things around to get higher cards.
It takes practice and continuous gameplay to memorize numbers and plan your strategy around combinations on the blackjack card value chart. 
FAQs