Casino Game Odds – Best and Worst Games to Play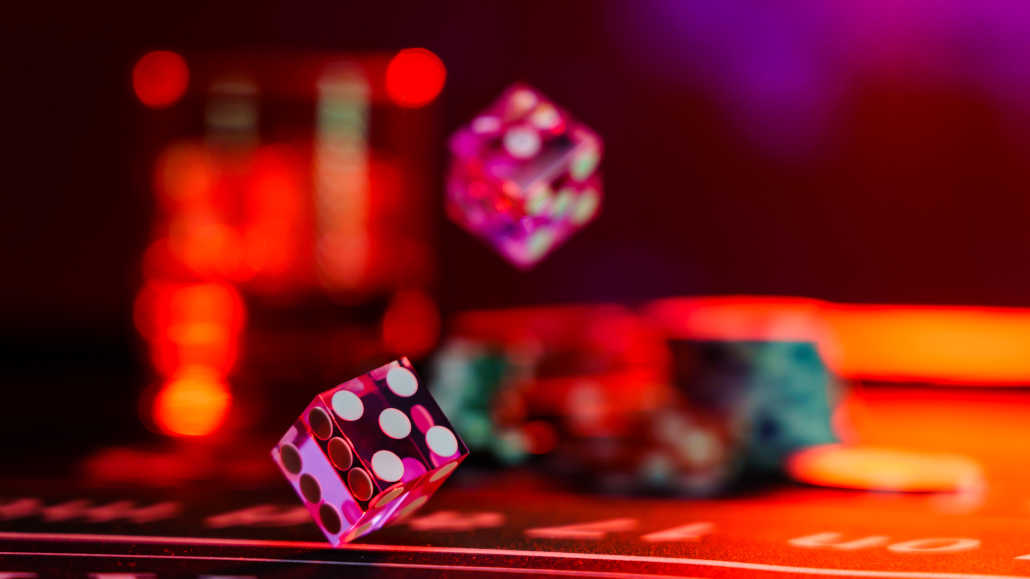 9 minutes
Last Updated: June 10, 2022
If you are going to go and gamble real money on casino games, you better know what your odds are and what you need to do to win in each game you try.
Many players spend their lives playing different casino games without knowing the odds, and some even play sub-optimal strategies for years, costing them money and nerves in the long run.
We want to make sure you are always playing the best possible way and optimizing your time spent gambling, which is why this guide will tell you all about the casino game odds for all the most popular games you can find in both live and online casinos.
By knowing the casino game odds, you will know how to pick the best games to play, which bets to make and which to avoid, and exactly why certain games are better than others.
I will list the ten most popular casino games that players like to play and explain the winning odds and the reasons behind them, as well as the overall profitability of playing these games compared to others.
1. Blackjack Payouts and Odds
Blackjack is one of the most complicated games when it comes to the house edge and the overall odds of winning.
Regardless of the house rules, you are going to need to play optimal blackjack strategy to get the most value out of your hands, which means you need to learn how to play first.
Fortunately, the blackjack strategy is not too difficult to learn, and you can even use a cheat sheet while playing, allowing you to always make the right play.
Assuming you are playing optimal strategy, the casino game odds in blackjack also depend on the payout table that the casino is using.
If the casino is paying 3:2 on your bets when you get a blackjack, and you are playing the best possible way, the house edge in blackjack goes all the way down to 0.5%, which makes it one of the best games around.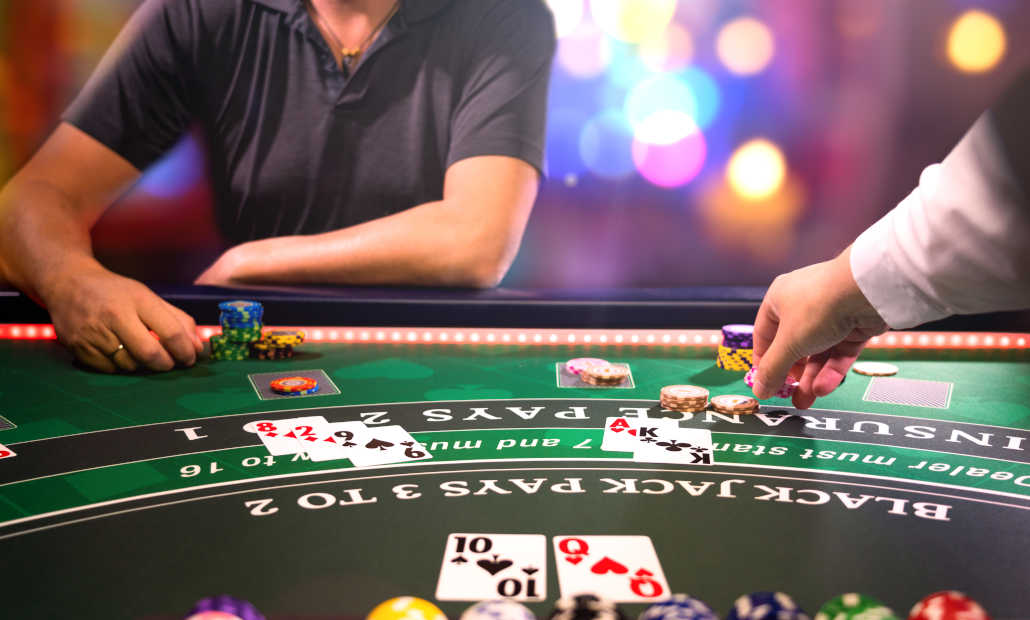 On the other hand, if you are playing with a blackjack payout of 6:5, the house edge will be 1.9%, going up to 2.8% if the house pays even money for blackjacks.
Naturally, you want to find tables that pay 3:2 for blackjack, and you want to always make the optimal play, which will make playing blackjack quite a solid idea compared to other forms of gambling.
Whatever you do, always make sure that you are playing casino games with the best rules if you want to make your winning odds as high as humanly possible.
2. Baccarat Payouts and Odds
Baccarat is one of those games that many people don't really understand and that looks quite intimidated to the bystanders but is, in fact, quite mild and player-friendly.
The game of baccarat can look scary because it typically attracts big-time gamblers who make big bets, which makes the game look very hazardous.
The fact is you can play baccarat for pretty low stakes, and it is one of the casino games with the best casino game odds.
There are a few very simple rules that you need to follow in baccarat to improve your winning odds and decrease the house edge.
First of all, there are two main bets in baccarat, and these are player and banker. The simple rule is that you should always bet on the banker, which gives the house an edge of 1.01% compared to the 1.29% the house retains when you bet on the player.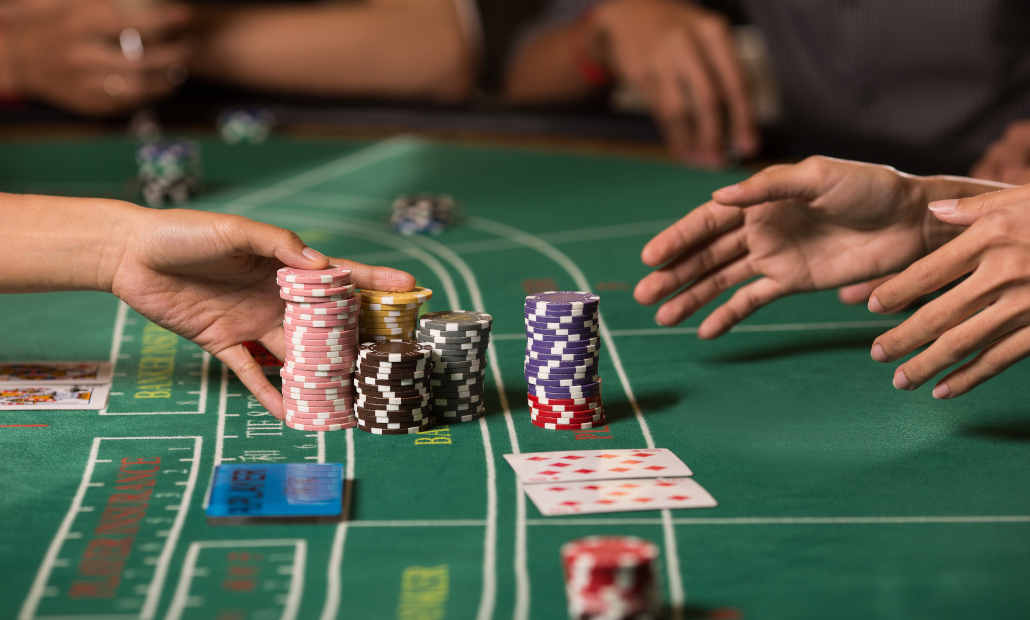 Furthermore, you should never ever bet on a tie, as the house will have as much as a 15% edge if it pays 8:1 on a tie or 6.4% if it pays 9:1 on ties.
These payouts are absolutely terrible, considering that a tie only happens about 9% of the time, and a payout of over 10:1 would be necessary to make this bet break even.
The simple rule of thumb is to ignore all the noise and always bet on the banker in baccarat to give yourself the best casino game odds and make the house edge as minimal as possible.
3. Video Poker Payouts and Odds
This brings us to one of the very best casino games in terms of winning odds and payouts, and that is video poker.
Of course, video poker is a very wide term that covers many different games, and you should be aware of which machine you are playing before you get your hopes up.
There are video poker machines out there with a house edge of over 5% and even worse, which is why you should be careful.
However, if you go to any decent casino, you should be able to find some video poker machines that pay back over 98% and perhaps even over 99% of all wagers made.
If you are playing in a casino with a decent VIP program, you may be able to negate a good chunk of that loss by accumulating loyalty points and other perks.
What's even more, some casinos offer progressive jackpots on certain video poker games, to a point where some video poker games can actually become profitable at times.
It is important to keep in mind that video poker, like blackjack, requires optimal playing strategy to get the best casino game odds, which means you will need to learn your game before you start playing.
Yet, if you are looking for an edge when gambling and want to give yourself the absolute best chances, then video poker may be the game you were looking for.
4. Craps Payouts and Odds
Craps is another popular casino game that many gamblers enjoy, and that has very simple rules that you should adhere to.
The basic bet you will make in craps is a pass/don't pass bet, which gives the house an edge of 1.4% regardless of which way you bet.
This means you will always be getting 98.6% of all bets back in the long run in craps, which is not too bad but not nearly as good as blackjack.
However, the thing that really gets most players and busts bankrolls is the fact players like to make prop bets in craps.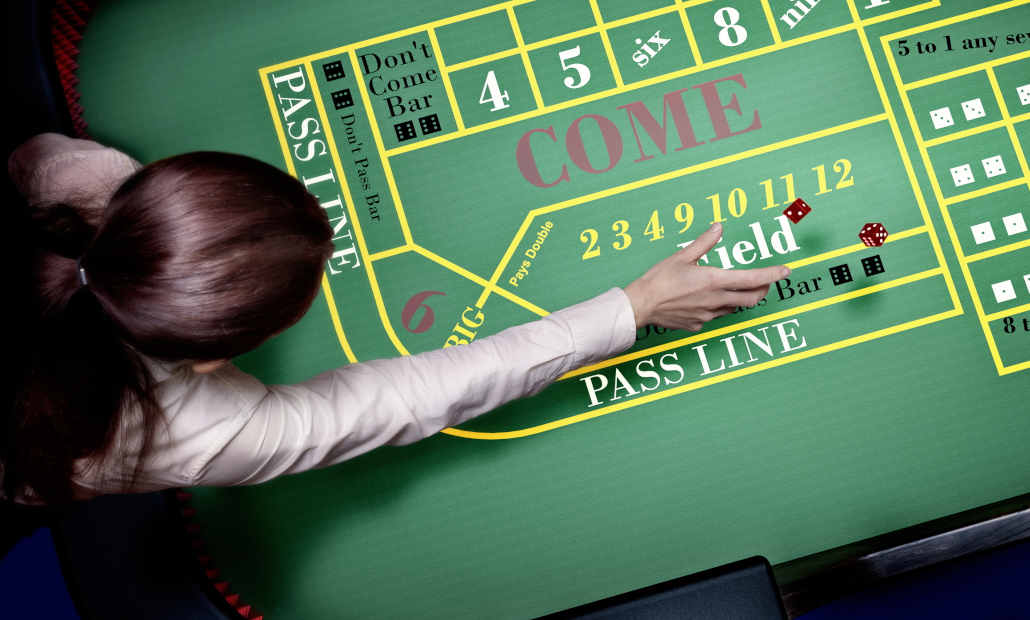 Each prop bet in craps comes with very unfavorable casino game odds, ranging between a 2.42% house edge on Lay 4 or 10 and all the way up to 16.7% on Any 7 bet.
This house is absolutely horrible, and it makes any casino game, even video slots, a great option in terms of odds compared to playing props on craps.
The very simple way to avoid mistakes in craps is to always just bet on a pass/don't pass and let suckers make prop bets all they want.
5. Video Slots Payouts and Odds
Video slots are by far the most popular type of casino games, with thousands of different games in the category and all casinos featuring them prominently to their players.
Unfortunately, the casino game odds of video slots are usually quite sub-optimal, with even the best slots only paying back some 97% of the money you bet on them.
This means that the casino edge in video slots is always at least 3%, but it gets quite a bit worse.
Most online slots actually pay about 95% of the money you wager, while most live slots pay back in the 85% range.
A house edge of 15% is absolutely terrible for the player, making slots in live casinos one of the worst games you could possibly play in terms of RTP and house edge.
Of course, slots are incredibly fun to play, but you should only play them for small bets and save your big gambling bucks for games with much better casino games odds like blackjack or video poker.
6. Roulette Payouts and Odds
Another extremely popular gambling game among both live and online casino players is roulette, in all its different variations.
When it comes to casino game odds, roulette is right in the middle, with the best versions of roulette having a relatively favorable RTP percentage but the worst versions being far from optimal.
The best versions of roulette you can play in terms of returns are French Roulette and European Roulette.
European Roulette gives the house an edge of 2.7% regardless of the bets you are making. You can do even better than that if you make even money bets and play French Roulette, with the house edge diminished in half.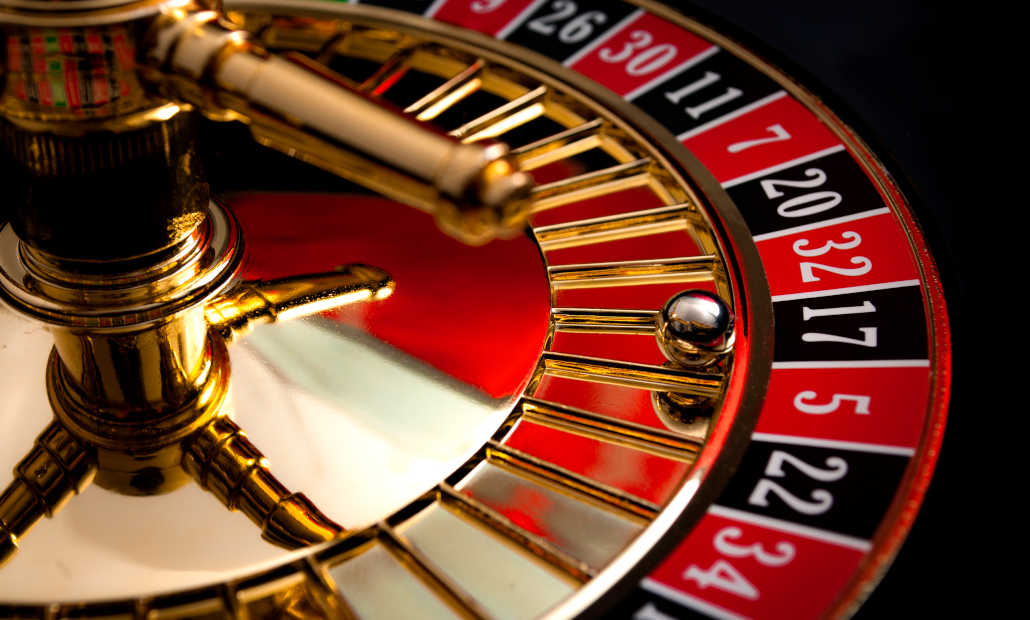 American Roulette is a game with extremely bad odds as the house retains an edge of 5.3%. In most US live casinos, American Roulette is the only wheel on offer, and it should be avoided by all means.
Any game that takes 5% of all the bets you put into it is far from the optimal way to gamble, and once again, you should be saving your money for the more equitable games.
If you love roulette so much that you can't resist playing for a few spins, I recommend keeping your bets small and making sure you don't go too crazy on a game with such a high edge, especially if you are forced to play on an American wheel.
If you are playing in an online casino, always opt for European or French Roulette and avoid American Roulette or various novelty versions of the game, which always come with unfavorable overall casino game odds.
7. Bingo/Keno Payouts and Odds
On the opposite end of the spectrum to games like blackjack, baccarat, and video poker, we have bingo and keno, the biggest money drainers in the gambling world.
Bingo and keno games are very popular among senior citizens and recreational players who are just looking to have some fun.
The reason, of course, is that these games are very fun and relaxing to play, and they don't even resemble proper gambling.
Yet, bingo and keno routinely give the house an edge of anywhere between 20% and 50%, making them by far the biggest money drains you could imagine.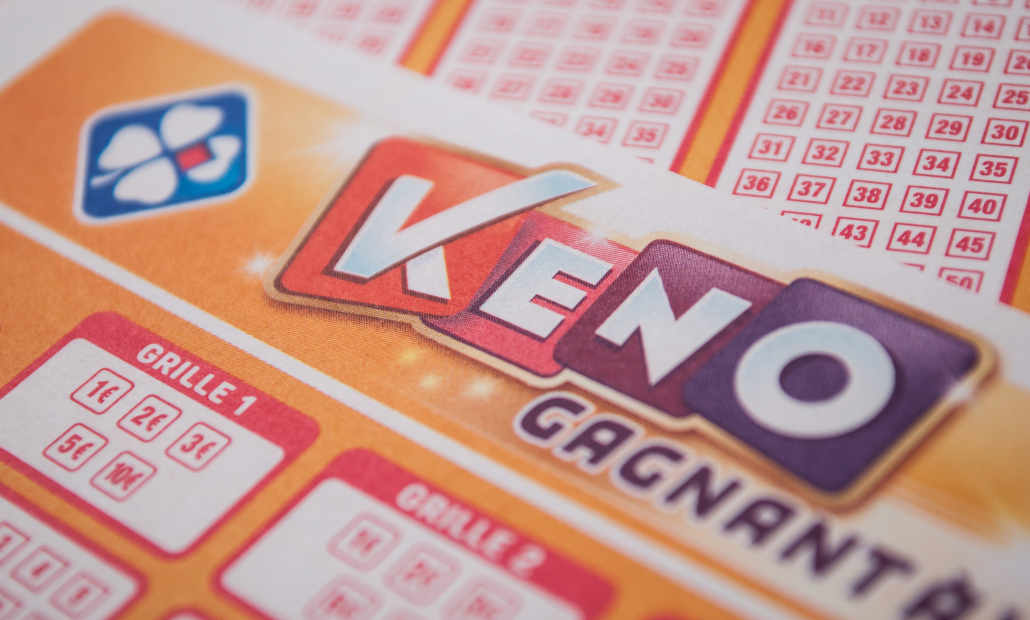 Playing keno or bingo in a casino is equivalent to burning money, and you would be much better playing any other game in the entire casino than these.
The only time you should ever play any bingo games is when you are given free bingo cards by the casino staff, as paying to enter a game with such a high house edge is out of the question.
If you want to keep any of your gambling money, make sure to steer clear of keno and bingo and look to any alternatives, including video slots.
The Best and the Worst Casino Games
After looking at seven of the most popular game types in casinos around the world, it should now be clear which games offer the best and the worst casino game odds.
If that was all too long to read through, the lesson we were trying to teach you is that video poker, baccarat, and blackjack are the best casino games, while keno, bingo, and video slots should be avoided for the most part.
Video slots can make sense to play for very low stakes, as this allows you to play for a very long time with a very small amount of money on the line, even if the house edge is pretty high.
Roulette is another game that can make some sense to play if you can find a wheel with reasonable payouts, but American Roulette should be avoided for the most part.
If you are not sure, feel free to ask the casino staff about the casino game odds for the different games they offer, and they should be able to give you some answers in most cases.
Avoid playing games with a high house edge if you want to give yourself a reasonable winning shot, and learn the optimal strategies for games like video poker and blackjack to reduce the house edge to the maximum!