Best Gambling Songs You Need to Listen – List from the Pro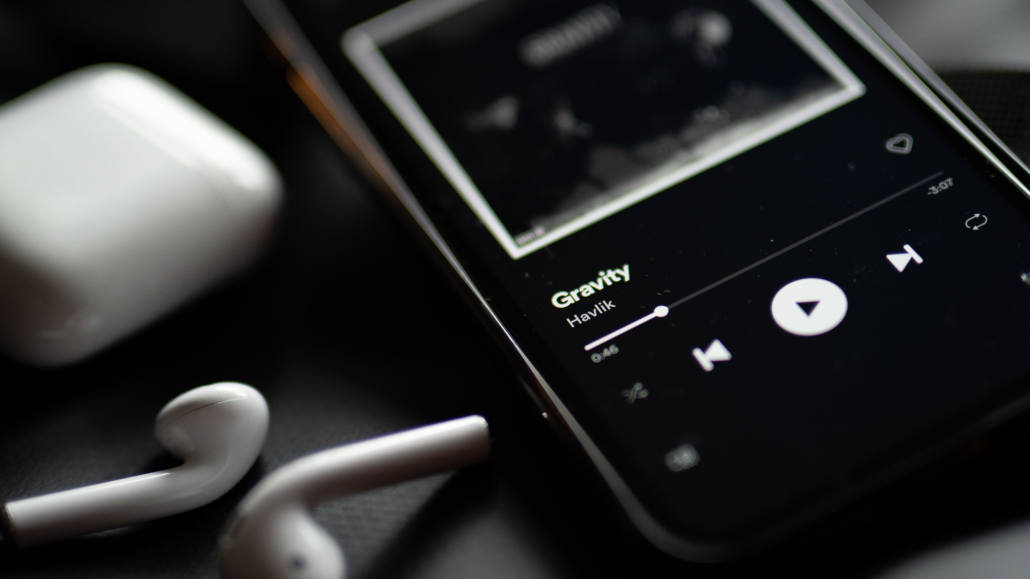 14 minutes
Last Updated: December 20, 2021
Best Gambling Songs You Need to Listen – List from the Pro
Gambling and music go perfectly with one another. However, when you Google search for the best songs about gambling, you'll often find disappointing results covering the most popular mainstream songs or some songs that aren't even about gambling.
Because of this, creating the ultimate gambling songs list can be challenging if you don't know where to look.
However, there's no reason to worry, as you've come to the perfect place! Through my years as a gambling pro, I've filtered the 20 best go-to gambling songs you should have in your playlist when gambling.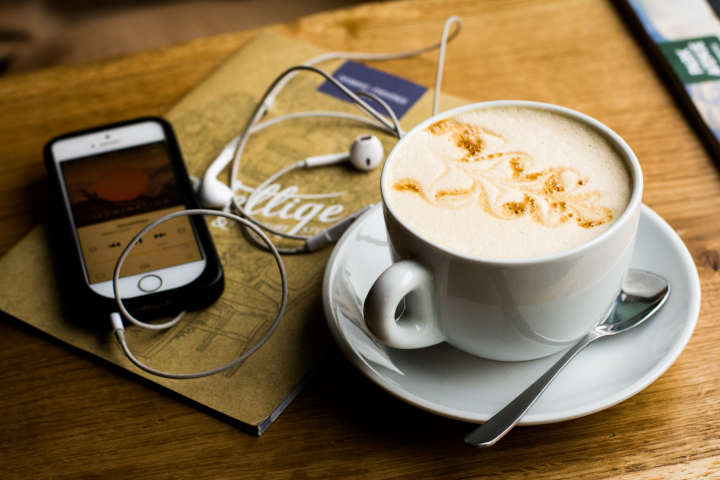 20. The Winner Takes It All by Abba
This song uses poker as a metaphor for a relationship in which a married couple is splitting up, and one person takes the entire pot while the other one leaves empty-handed.
Interestingly enough, ABBA member and songwriter Bjorn Ulvaeus used his divorce as a direct inspiration for writing this gambling song.
And, with a dramatic melody and Agnetha Fältskog's beautiful voice, this song is the perfect choice if you're playing in a highly tense situation and feel like you're going for all or nothing.
19. Desperado by The Eagles
Like many songs from The Eagles, Desperado uses many metaphors and references to tell a story. In this case, it depicts a lone cowboy who should watch himself and take advantage of the "fine things that have been laid upon your table."
The song is full of poker references making it an excellent choice for any poker variation you might enjoy playing.
18. The Deck of Cards by Tex Ritter
In this hit, Tex Ritter sings about a soldier playing poker during World War II's exhausting North African campaign.
With powerful lyrics like "When I look at the ace in my deck of cards, it reminds me that there is but one God," it gives an entirely different meaning to the popular saying of "having faith in your hand."
The soldier proceeds to list how each card for him has a special religious attachment to some biblical figure or symbol and how it has helped him endure the tough wartime service.
If you find yourself in a lousy mood after a bad beat, you need to listen to this gambling song.
17. Losing Hand by Ray Charles
Ray Charles sings about the feeling of what it's like to get a losing hand, especially when you gamble everything on love.
Despite playing fair, he lost to a cheating woman who took advantage of his fair play. But, despite getting the losing hand, he continues his gamble to gain the woman's affection.
Not every hand can be a winner, but Ray Charles' voice makes this feeling just a bit better.
16. Atlantic City by Bruce Springsteen
Atlantic City is the second-biggest gambling location in the US and one of the biggest gambling cities in the world, featuring several of the biggest casinos in the world.
Singing about an average working-class man struggling to make ends meet, Bruce Springsteen tells the tale of a man on the verge of gambling and organized crime to make his life better.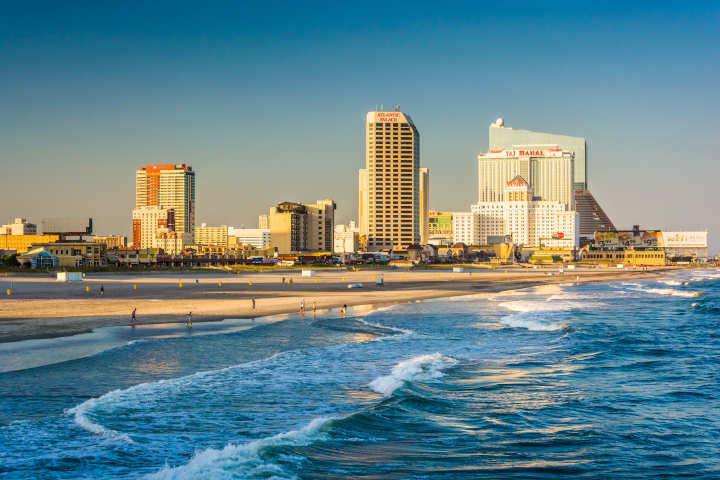 And, with lyrics like "There's winners, and there's losers, and I am south of the line," the prediction isn't the best for the man in this rock ballad.
15. Go Down Gamblin' by Blood, Sweat, and Tears
The talented band Blood, Sweat, and Tears is known for its unique fusion of jazz, rock, and other music genres, and this gambling song is a perfect example of this.
With a powerful lead voice, tuba and guitar solos, and everything in between, Go Down Gamblin' must be the most entertaining depiction of what it's like to do exactly so.
And, if you feel you're going down this route, this song will never fail to make you feel cool while going down gambling.
14. The Lottery Song by Harry Nilsson
Singing about his lover, Harry Nilsson offers three reasons why the two lovers can end up in Las Vegas.
As the song goes on, Nilsson sings that the two can end up in Sin City by putting all of their hopes on a lottery ticket, saving money and going on vacation, or making a music record together and appearing in a Las Vegas venue as famous performers.
In other words, there are certainly many ways to end up in Vegas; you just have to work hard enough for it.
And, with repeating lyrics "Life is just a gamble, gamble if you want to," this upbeat song from the early 70s is great if you need a little positivity before or during a gambling session.
13. Still the Same by Bob Seger
One of the biggest singers of the last five decades, Bob Seger sings about a seasoned and successful professional gambler.
The gambler he's describing is charming, confident, and appears invincible, as he wins everything he wants in life.
But, even though he is successfully bluffing for a living and maintains an ideal appearance as the best gambler around, as the song unwinds, Bob Seger realizes that a veteran gambler is just a hollow person and that he has and will stay the same for his entire life.
A song that won't only play great when gambling but will make you think if you have some gamblers like that in your life.
12. The Card Cheat by The Clash
As you could assume from the song's name, it's about a cheater who gains an advantage in card games by switching the cards he has in his hand.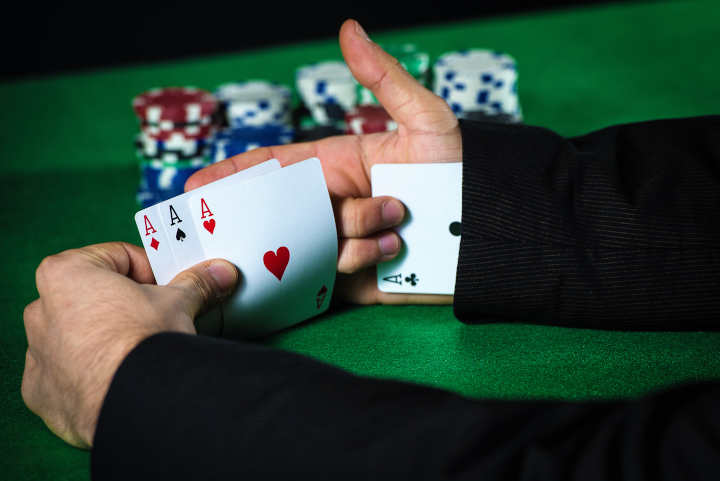 At the end of the song, the cheater gets caught and shot by the dealer for cheating everyone, showing that cheaters never prosper in gambling. The Card Cheat is a great song and probably one of the most underrated hits to come from The Clash.
11. Rambling, Gambling Willie by Bob Dylan
If there ever were a singer who could put pure emotions in the form of song lyrics, it would be Bob Dylan.
Covering the adventures of Gambling Willie, Dylan describes the unbelievable gambling scenarios of Willie gambling and making a fortune by the end of the song.
Gambling Willie did so playing poker and being unpredictable and unreadable by any of his opponents. If you want to feel like you have the ultimate poker face no one can read when playing this game, Rambling, Gambling Willie will make you feel cool as a cucumber.
10. The Angel and the Gambler By Iron Maiden
For most players, gambling is a game of extremes. You're either winning or losing. There's no in-between. This duality is perfectly described in Iron Maiden's smash hit The Angel and the Gambler.
Even the main video shows a gambler ready to gamble with everything he has and prepared to win or lose everything.
With lyrics like "Gate open to heaven is ready and waiting" and "or straight down to hell can go there as well," this is one of those songs about gambling that depict the extreme contrasts you might experience when playing almost any casino game.
9. Two of a Kind, Working on a Full House by Garth Brooks
Two of a Kind, Working on a Full House is one of the best songs to listen to when playing poker. It's quirky and unique but very catchy, and you'll find yourself repeating it over and over while at the felt table.
Garth Brooks' recognizable honky-tonk singing style and great metaphors make this song a great choice when gambling. After all, it was a number one country hit on the Billboard list.
8. Do It Again by Steely Dan
Another song that uses gambling as a metaphor for a real-life problem, this Steely Dan hit is about a man who has mental issues but denies having a problem. However, much like a gambler, he can't control his impulses and always finds his way to trouble.
With the recognizable 70s smooth sounds and a cool guitar solo, Do it Again is a great song if you're making a relaxing and mellow gambling playlist.
7. Tumbling Dice by The Rolling Stones
A gambling playlist is not complete without at least one song by the Rolling Stones. Although this song primarily talks about a man taking his chances with women, the tumbling dice refers to the song's main character, who's rolled by different women as he goes through life.
Marked by Jagger's iconic voice and Keith Richard's great guitar solos, this song can serve both as a pick-me-up after a long session and a pre-gaming choice if you want to relax and get in the right mood for playing dice games.
6. Gambler's Blues by B.B. King
Equating love with gambling in this powerful hit, the Gambler's Blues by B.B. King is a blues masterpiece that seems tailor-made for a gambling setting.
Whether you listen to the original studio version or B.B. King's masterful live performance version, you won't regret putting this in your gambling songs playlist the next time you play a casino game.
It's mainly a great song for relaxing if you want to have a laid-back and enjoyable session without many fast-paced risks.
5. Viva Las Vegas by Elvis Presley
This legendary song is almost an anthem of the Las Vegas experience. It's been featured in countless movies depicting the glamour and excitement of a Vegas gambling weekend.
It takes a very high place on my list, primarily because it's a very cheerful tune that always manages to better my mood before gambling.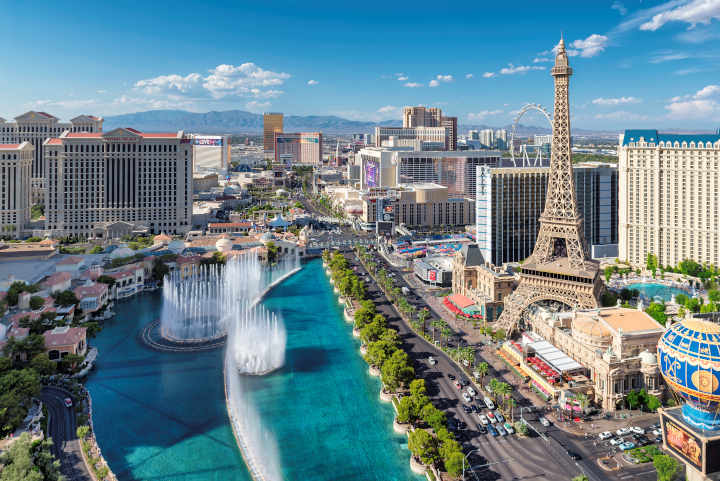 The song is even better if you play it during your visit to Sin City, especially if it's your first time gambling in such an environment.
4. The Jack By AC/DC
AC/DC has always included crude lyrics in their songs, but on no occasion more than in their song The Jack. Released in the 70s, this song is still as popular among gamblers as it was back in the day.
If you like listening to hard-rock songs while playing your favorite gambling games like blackjack or roulette, The Jack is as good as they get.
With great guitar riffs and powerful vocals (particularly if you stick with the original version with Bon Scott as the lead singer), this song will have you firing on all cylinders when gambling.
3. Ace of Spades by Motorhead
The Ace of Spades version is so popular that many gamblers have grown to resent it. Sure, every player has heard it somewhere when gambling, but to me, this hit never gets old no matter how much you listen to it.
Ian Kilmister's recognizable voice coupled with the hard-hitting lyrics delivers a unique feeling deep inside when you're listening to it while gambling. Plus, with many blackjack and poker references, it also serves as a great pump-up song before a session.
2. The Gambler by Kenny Rogers
The Gambler by Kenny Rogers is arguably one of the most famous songs about gambling and is particularly popular in the poker world.
And, in my opinion, it's a great song on its own, as it never fails to set the right mood before an entertaining gambling session.
The song describes a veteran poker player who has been in the game for a long time and "knows when to hold 'em, and knows when to fold 'em."
If you want to feel like a seasoned gambler who's always in control, The Gambler is a must-have in your playlist.
1. When You're Hot, You're Hot by Jerry Reed
Topping off my list as one of the best songs about gambling, this old-school hit by Jerry Reed is a perfect song to have blaring in your ears as you're winning one hand after another.
This song is about a gambler playing a game of craps and enjoying a great winning streak until a police officer interrupts his game and takes him to the judge.
The full chorus goes: "When you're hot, you're hot, and when you're not, you're not." Few gambling situations can beat the feeling of raking in the money while listening to this song.