Largest Casinos in The World – Top 20 Biggest Mega Casinos That You Should Visit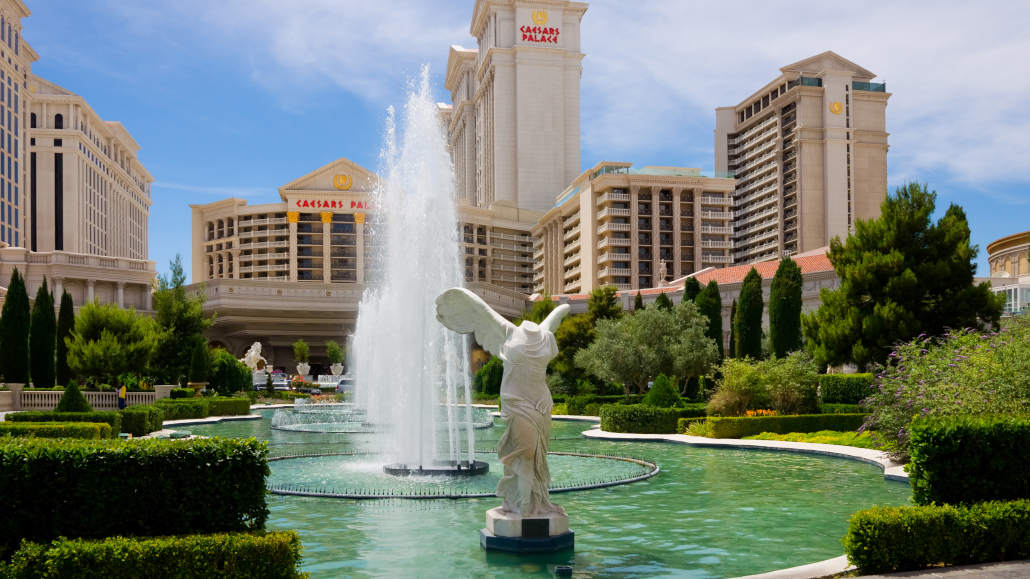 Largest Casinos in The World – Top 20 Biggest Mega Casinos That You Should Visit
The Coronavirus pandemic has certainly put a big dent in the industry, but many casino giants worldwide have managed to stay atop and persist in the business.
These mega-casinos that headline the gambling industry are closer to miniature cities than traditional casinos that old-school players are used to seeing.
The biggest casinos of today have everything from restaurants, theaters, shopping malls, and pools to huge gaming floors and poker rooms.
The 20 largest casinos in the world we'll talk about on this page stand out for their massive venues, feature-rich complexes, and glamorous architecture. Without wasting any more time, let's just jump into the list.
20. Rio Las Vegas (Nevada, USA) – 117,330 sq. ft.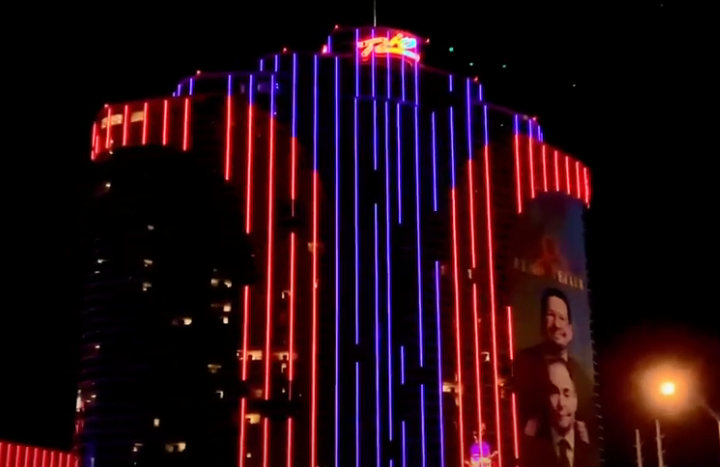 Starting our list of the biggest casinos in the world, this enormous casino is one of many operated by Caesars Entertainment. It's the first all-suite resort in the Las Vegas area, having been built in 1990.
Although over thirty years have passed, Rio Las Vegas is still one of the world's largest casinos.
As the name gives out, Rio Las Vegas is heavily influenced by Brazilian culture and named after the city of Rio de Janeiro. You can find over 80 table games, including poker, blackjack, craps, and many others. Moreover, slot enthusiasts can try out over 1,000 slots in this masquerade-themed casino.
It includes a hotel with 2,522 suites, all furnished with floor-to-ceiling windows. The complex even includes a wine cellar that holds more than 50,000 bottles.
The casino also regularly hosts World Series of Poker events. Additionally, it features permanent shows like Penn & Teller in its 160,000 sq. ft. convention center.
19. The Venetian Las Vegas (Nevada, USA) – 120,000 sq. ft.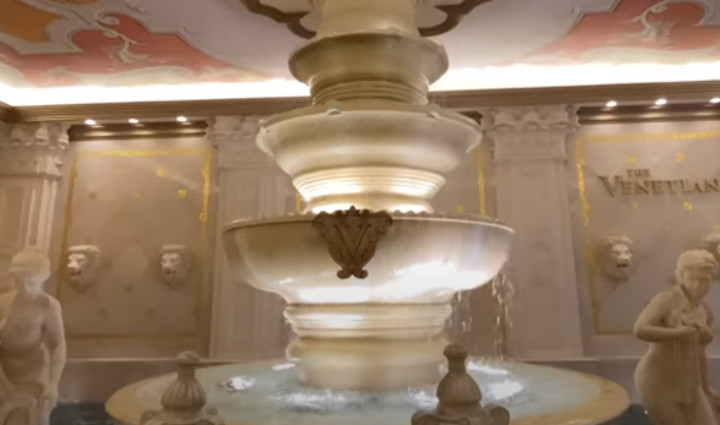 The Venetian Las Vegas features a massive gaming floor spanning over 120,000 square feet. Visitors can enjoy over 1,200 slot machines and more than 130 other games.
This includes a high-limit gambling saloon and an impressive 37-table poker room that frequently hosts major poker competitions. There's even a 24-hour race and sportsbook for betting fans.
The casino is located on the prime spot of the Las Vegas Strip and themed after the fascinating culture of Venice and Renaissance Italy. You'll find a large-scale replication of Venice's famous canals, equipped with gondolas and performers.
What's more, the Venetian Las Vegas is much more than just a casino. It's a part of the Venetian Palazzo resort, which includes the world's second-largest hotel, with over 4,000 rooms and 3,000 suites.
It incorporates an indoor shopping mall, award-winning nightclub, and will include a 17,500 seat auditorium, which will be built by 2023.
18. StarWorld Casino (Macau, China) – 140,000 sq ft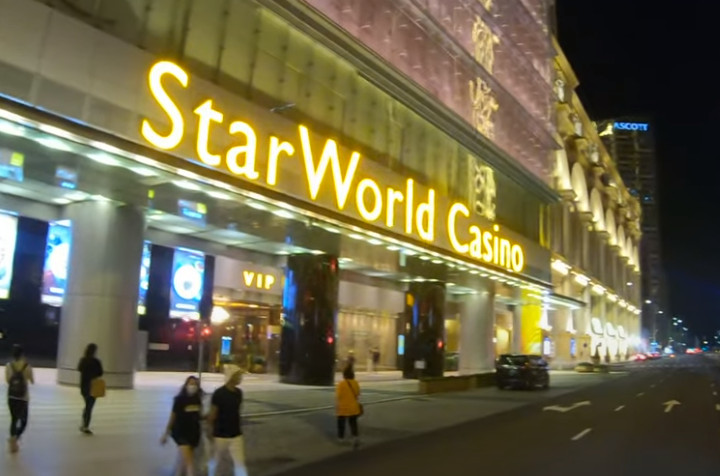 The first of seven Macau-based casinos we'll talk about on this page, the StarWorld Casino & Hotel offers the perfect all-around entertainment product. This is because StarWorld manages to put travel, recreational services, and most importantly, casino games, all in one setting.
The 140,000 square feet gaming area is primarily focused on table game players, with over 260 table games.
There's also a great selection of slot games, with over 250 differently-themed machines on offer. The casino offers VIP clubs to high rollers, equipped with dining and rest areas, and many other amenities that make playing at this venue more enjoyable.
Gaming aside, you can engage in many other activities while staying at the StarWorld Casino. The 17th floor of the building is the most exciting part of the resort, as it includes a business center, a fully-equipped gym, and an exceptional infinity-edge swimming pool.
17. Caesars Atlantic City (New Jersey, USA) – 145,000 sq. ft.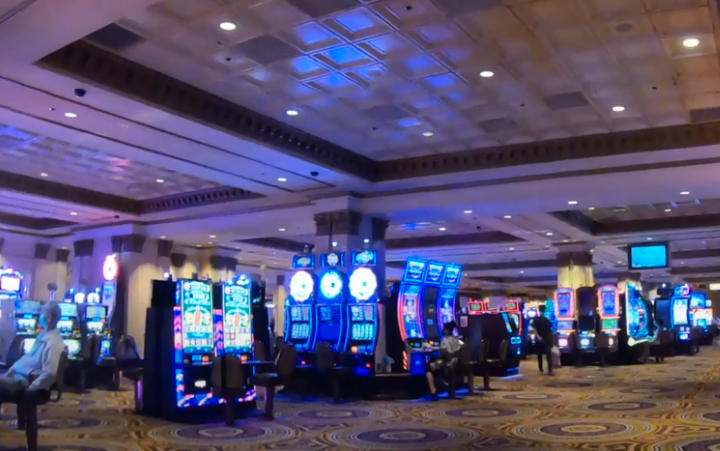 Like its sister casino in Las Vegas, the Caesars in Atlantic City is built around an ancient Greek and ancient Roman theme. It's the second-oldest casino in Atlantic City and one of the largest in the area.
The colossal 145,000 square feet gaming space is divided into four separate areas. The second-floor casino is the main gaming area, followed by the Asian-themed Palace East area. There's a separate Table Games Room, which features over 120 table games.
Lastly, there's also the Poker Room, which Caesars closed recently. The casino has over 3,400 slot machines.
Over the decades, the casino experienced significant expansion. So much so that today's venue is drastically different from the one that started operating in 1979.
Nowadays, this gigantic casino complex includes a new hotel tower, a new parking garage, and Playground Pier, the resort's new luxury shopping center.
16. The Bellagio (Nevada, USA) – 156,000 sq. ft.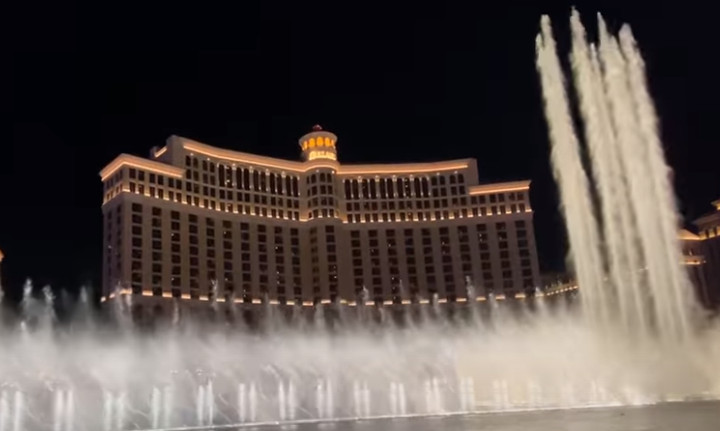 The Bellagio is undoubtedly one of Vegas's most iconic and recognizable casinos. Inspired by Lake Como, the Bellagio features an 8-acre lake between the casino and the Las Vegas Strip, with the famous Fountains of Bellagio.
The interior is equally impressive. The lobby ceiling features over 2,000 hand-blown glass flowers, stretching over 2,000 square feet.
It appeared in a number of films, shows, and music videos. The casino's lush interior was the central setting for the exciting Ocean's Eleven gambling movie and its second sequel, Ocean's Thirteen.
This impressive casino is the home of Cirque du Soleil's aquatic production. It has two hotel towers, numbering close to 4,000 rooms for its visitors.
Its gaming space comprises over 2,400 slot machines, including a special high-limit slots room. There are also over 135 table games.
But, the highlight of the gaming lineup are the quintessential poker rooms. Most notably, this includes the high-stakes game in "Bobby's Room," named after the legendary poker player Bobby Baldwin. Over the years, players like Doyle Brunson, Daniel Negreanu, and Jennifer Harman have all took their seats here.
15. The Borgata (New Jersey, USA) – 161,000 sq. ft.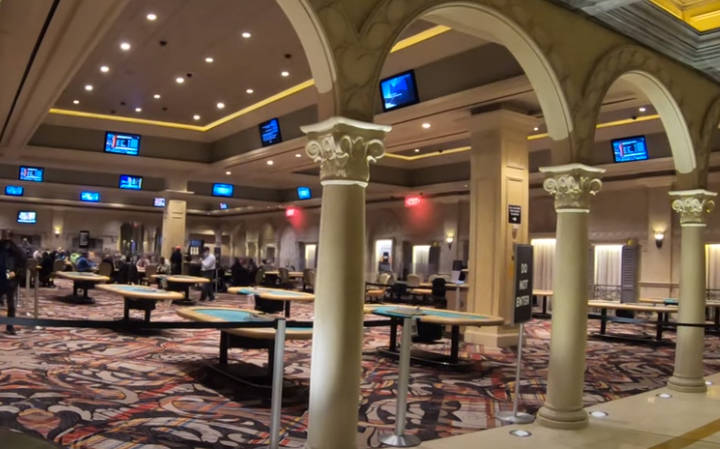 Borgata's 161,000 square foot gaming space has over 4,000 slot machines, around 180 table games, and 50 poker tables. The casino is also known for its daily poker tournaments, ranging in buy-ins from $30 to over $1,000.
Sports fans can also try their luck in betting at the Borgata Race & Sports Book.
Other than gaming, the Borgata offers a great lineup of entertainment events year-round. The complex features the Borgata Event Center (2,400 seats), Borgata Festival Park (4,500 seats), and the Borgata Music Box (1,000 seats).
The casino also frequently hosts boxing and MMA events. The adjacent hotels possess over 2,700 rooms. There's also a 54,000 square foot Spa Toccare, which comprises a spa with a salon, indoor pool, fitness center, and even a luxury barbershop.
14. Casino Lisboa (Lisbon, Portugal) – 165,000 sq. ft.
Casino Lisboa is the largest casino in Europe and one of the world's biggest casinos, with 165,000 square feet of gaming surface. The casino is owned by the Stanley Ho company STDM, which owns and operates a casino of the same name in Macau, China.
It features over 1,000 slot machines, over two dozen table games, and a couple of live-action poker tables. It's located in Lisbon, on the attractive Pavilion of the Future location, just 35 kilometers away from Estoril Casino, one of the biggest working casinos in Europe.
Opened in 2006, Casino Lisboa is modernly designed to stay in touch with all of the latest gambling trends. The casino construction project cost over $120 million and involved building or renovating four bars, three luxury restaurants, and a theater accommodating 600 spectators.
13. MGM Grand Casino (Nevada, USA) – 171,500 sq ft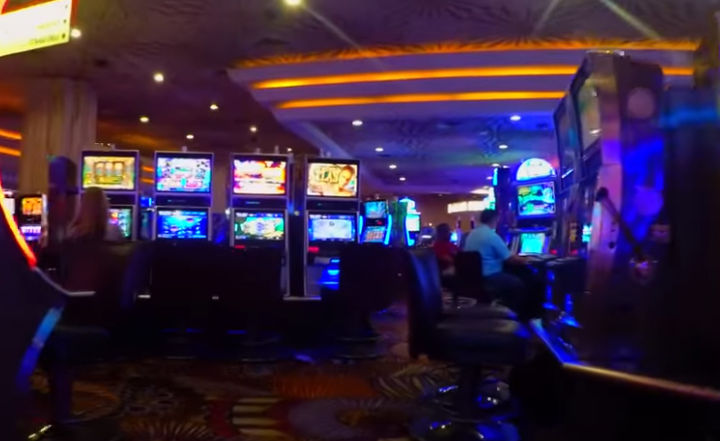 Owned and operated by the MGM conglomerate, the MGM Grand in Las Vegas is one of the most imposing and astonishing casinos you can visit. This grand property includes five outdoor pools, as well as rivers and waterfalls that cover close to 7 acres.
There's a 380,000 square feet convention center, a spa, and a  17,000-seat multi-purpose sports facility within the complex. The venue also houses a dozen famous restaurants, numerous shops, bars, and nightclubs.
With all of this in mind, it's easy to forget that the MGM Grand Casino is primarily that – a casino. Its 171,500 square feet gaming area makes it one of the largest in Vegas. The casino has more than 2,500 slot machines and close to 140 table games.
Slot machines are one of the venue's main attractions, including a special High Limit Slots area with machines that offer huge payouts.
The adjacent MGM Grand hotel is the largest single hotel in the United States and the third-largest in the world. It has over 6,800 rooms which, at the time it opened in 1993, made it the largest hotel complex in the world.
12. Seminole Hard Rock Hotel and Casino Tampa (Florida, USA) – 190,000 sq. ft.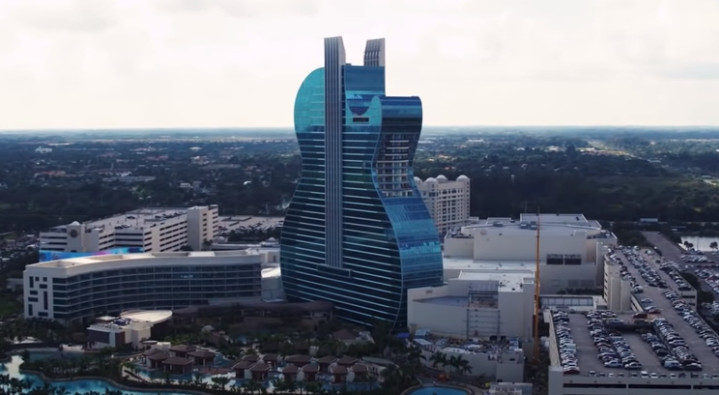 The casino gaming floor at the Seminole casino covers around 190,000 square feet of space. The venue's main attraction are the slot machines, of which there are around 3,100. There are several slot rooms, including the High Limits Slots room and the Non-smoking High Limits Slots room.
There's also a solid selection of table games, with about 100 tables available at all times. Seminole Hard Rock Hotel and Casino also offers the "Plum Lounge," a VIP room available for the biggest spenders, where guests can enjoy personalized service and other amenities.
The casino includes an impressive 12-story hotel, the Oasis Tower Hotel, and the Guitar Hotel. As the name gives out, the latter is in the shape of a guitar and is one of the biggest attractions in the area.
In total, the complex features approximately 1,200 rooms. Right next to the complex are over twenty restaurants and bars and a 42,000 square foot Rock Spa.
11. Crown Casino (Melbourne, Australia) – 220,000 sq. ft.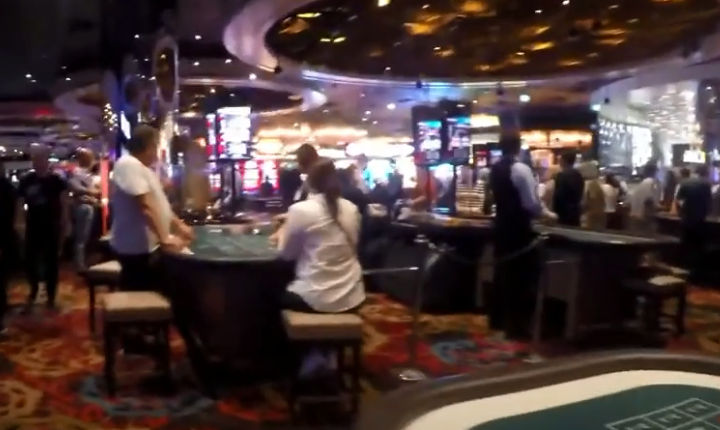 Crown Casino and Entertainment Complex, also known as Crown Melbourne, is the first casino ever opened by the now well-known Crown gaming brand.
The entire complex measures over 5 million square feet, the equivalent of two entire city blocks. It's the largest casino complex in the Southern Hemisphere. Its gaming area of 220,000 square feet is also one of the largest in the southern part of the globe.
Crown Casino offers a long lineup of games, with six games headlining the list. These are blackjack, craps, pai gow, baccarat, poker, and roulette.
Interestingly, this venue was the first in the world to introduce the now-popular Rapid Roulette, an electronic version of the famous wheel game.
The entire entertainment complex encompasses several nightclubs, over half a dozen restaurants, a laser tag arcade, and a bowling alley. Crown Casino is also home to a number of luxury brand stores and includes three hotel towers, with plans for further expansion.
10. MGM Macau (Macau, China) – 222,000 sq. ft.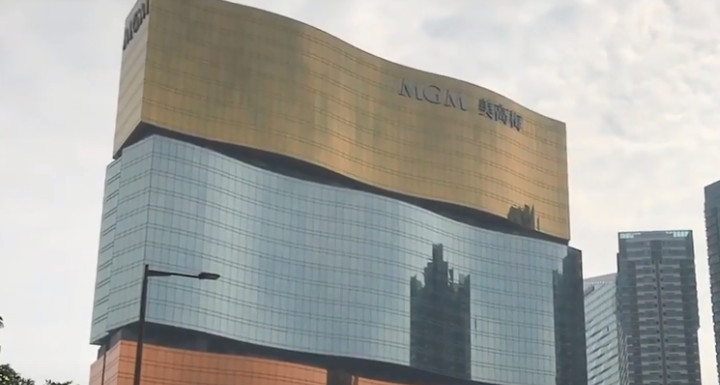 The 222,000 square feet gaming area of MGM Macau stretches across two levels and wraps around the beautiful Grande Praca.
The MGM Macau casino is a very upscale venue and marked by a very opulent design, both in the interior and exterior. It includes over a thousand slots and other electronic machines, as well as upscale table games on the second floor.
Although the casino experiences a huge number of players and tourists every year, the gaming area is so well-designed and properly spaced that you'll never feel uncomfortably close to anyone while playing at your favorite table or machine.
Apart from the casino itself, the complex includes 600 luxury rooms and suites, a convention center, and several meeting rooms.
Other entertainment amenities include an outdoor infinity-edge swimming pool, fitness center, and a state-of-the-art spa facility. There are also several high-end restaurants themed after different cuisines from across the globe.
9. Sands Macao (Macau, China) – 229,000 sq. ft.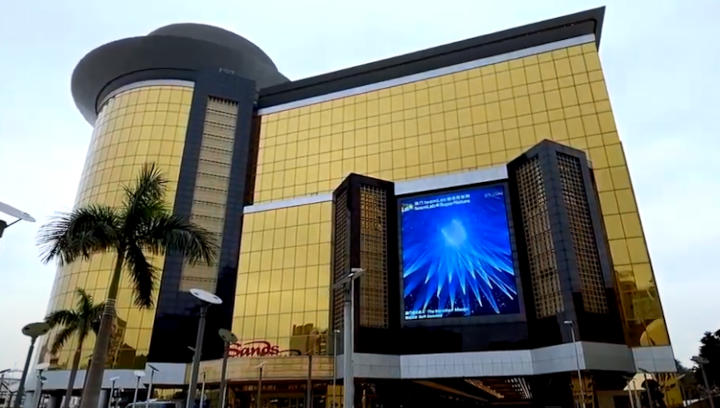 Sands Macao opened up in 2004 and doesn't have the long and rich history as many casinos on this list have. But, even during this short period, Sands Macao has managed to shake up the industry and present tough competition for other casinos located in the Macau area.
The casino features over 1,200 slot machines. Even more impressively, there are over 700 tables covering all popular table game variations, such as blackjack, roulette, and much more.
Sands Macau is a player-favorite among many gamblers because it also offers an excellent loyalty program with seven increasingly rewarding tiers. This includes discount prices on many different services, free tickets, and even free accommodation in one of their luxurious rooms.
Speaking of accommodation, Sands Macao has nearly 300 rooms, each better than the last. All rooms are either Executive Suites or Deluxe Suites, providing visitors with a spacious interior and great comfort during their stay at the casino.
8. Rio Casino Resort (Klerksdorp, South Africa) – 266,330 sq. ft.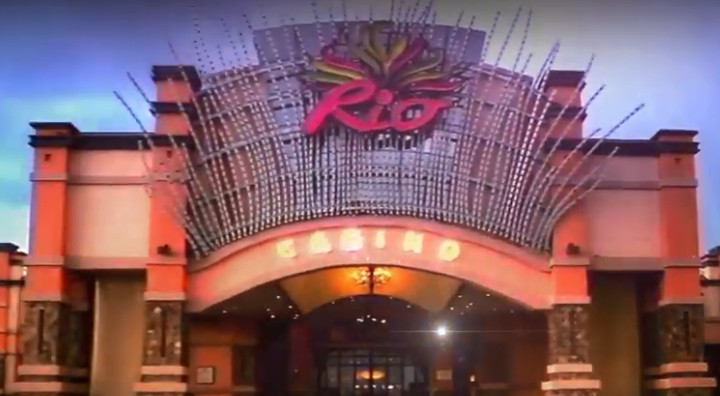 With a gaming space spreading across 266,330 square feet, the Rio Casino Resort in South Africa is one of the largest casinos in the Southern Hemisphere. It's by far the most prominent and best-equipped casino on the African continent.
Themed after the festive Rio Carnival, this casino and resort is as lively and exciting as they come. The atmosphere is always electric, as your sessions will always be accompanied by joyful music, flashing lights, and thrilled players around you.
The casino houses over 270 slots, available around the clock in multiple currencies. There are around a dozen tables always in operation, with blackjack and poker being the two most popular games among visitors.
The casino includes a great hotel and several restaurants ranging in price. The entire city of Klerksdorp is several centuries old, so you'll have plenty of areas to explore outside of the venue if you find yourself at the Rio Casino Resort.
7. Ponte 16 Casino (Macau, China) – 270,000 sq. ft.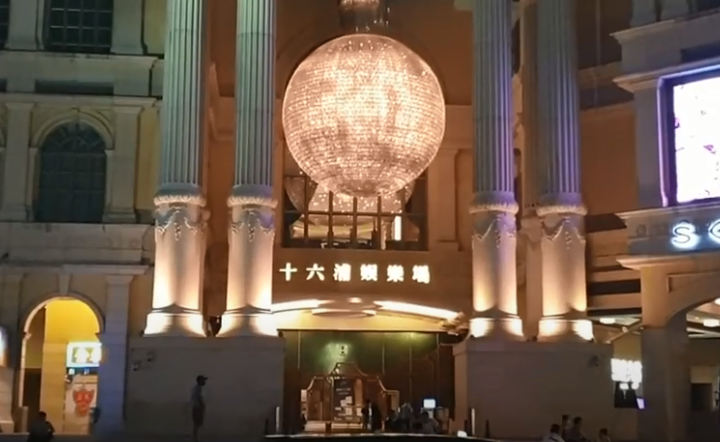 Ponte 16 was the first fisherman's port and a diverse cultural hub a hundred years ago. At the turn of the last century, it was overrun by Chinese gangs and became a hotspot for gambling.
The appropriately named Ponte 16 Casino pays homage to this area's rich cultural and architectural history and takes center stage of the Inner Harbor, right at the waterfront.
The estimated gaming area of Ponte 16 is just around 270,000 square feet. It features over 300 slot and video poker games, over a hundred table games, and two upscale VIP rooms. The casino also contains a 408-room hotel and numerous exhibits within its walls. Most notably, you can see Michael Jackson's iconic glove that he wore when he first performed the "moonwalk" on TV.
6. Wynn Macau (Macau, China) – 273,000 sq. ft.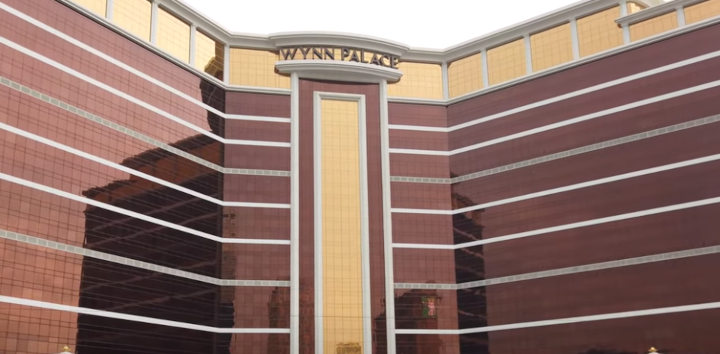 Owned and operated by the renowned Wynn Resorts conglomerate, the Wynn Macau casino and luxury hotel is one of the most captivating gaming venues in Asia.
It's a classic American-style casino with a sophisticated but straightforward life imitating art theme. The casino opened in 2006 and currently holds over 500 table games and close to 400 slot machines. The gaming areas are divided between the main casino floor and the VIP rooms.
The two adjacent towers contain over a thousand rooms and suites. Additionally, the complex includes over 59,000 square feet of retail space, casual and fine dining restaurants, a pool, a saloon, and two luxury spas.
The interiors were designed by famous Roger Thomas, who also worked on Wynn Las Vegas. The Wynn Macau is the only resort in the world with eight independent Forbes Five-Star awards.
5. Foxwoods Resort Casino (Connecticut, USA) – 344,000 sq. ft.
Foxwoods Resort Casino has a wide selection of blackjack, baccarat, roulette, keno, and other popular casino games. The casino also has a huge Bingo hall, able to accommodate up to 5,000 Bingo players. Fans of slot games can relish in over 3,500 slot machines.
Foxwoods Resort Casino also boasts the largest poker room outside California, numbering at 114 tables. What's more, it has the third-largest poker room in the world, right after the Commerce Casino and the Bicycle Casino.
Most notably, this includes The Poker Room, a dedicated poker area featuring a varied lineup of different poker games.
Entertainment-wise, the casino has a lot to offer. It has been the host of three major MMA events, including one UFC Fight Night event.
There are also over a dozen restaurants where visitors can freshen up and relax while playing at this giant casino complex. The casino has two hotel towers with a total of 2,228 rooms, an arcade, and a retail complex with 85 luxury goods stores.
4. City of Dreams (Macau, China) – 420,000 sq. ft.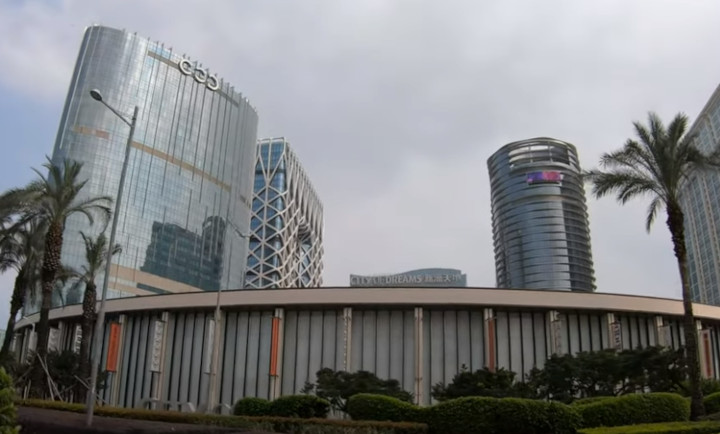 Located directly opposite The Venetian Macao, the City of Dreams casino is the second-largest gambling venue in the area. It first opened its 420,000 square feet of gaming space in 2009, offering over 1,500 gaming machines and around 450 gaming tables.
The City of Dreams casino incorporates four hotels, numbering a total of 2,251 rooms. It also includes the massive retail space called The Boulevard, which covers over 175,000 square feet spread on two levels. Visitors can enjoy over twenty food and beverage venues.
As one of the best casinos on the iconic Cotai Strip, City of Dreams provides a rich entertainment setup. One of the most impressive parts of the casino is the 22 feet tall video aquarium with cascading water.
There's also the famous Dancing Water Theatre, containing one of the largest commercial pools in the world.
3. Montreal Casino (Montreal, Canada) – 526,000 sq. ft.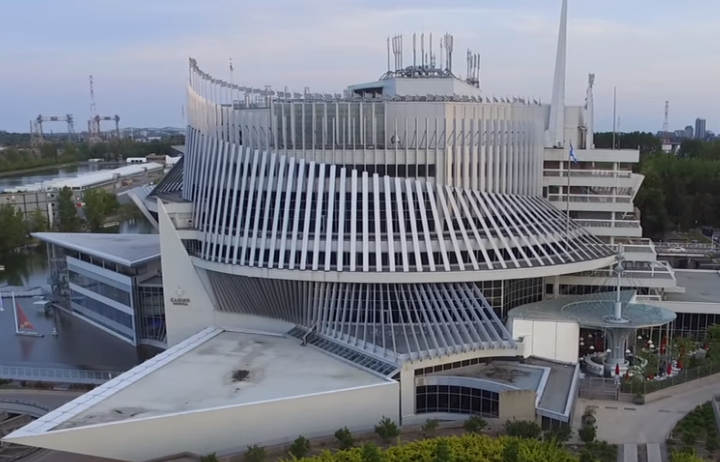 With 526,000 square feet of gaming space, Montreal Casino is the largest casino in Canada and one of the largest casinos worldwide. It is open 24 hours a day, seven days a week, every day of the year.
Montreal Casino started operating in 1993 and has undergone several expansions and improvements since then, most notably in 2013 and 2014 when it was upgraded and modernized to keep up with the latest digital standards.
What makes Montreal Casino unique and interesting to play in is that it's not just one building. It encompasses three interconnected buildings, with the main building standing six floors tall. These three buildings are the home of over 3,200 slot machines, more than 115 casino tables, and a large number of virtual games, lotteries, and keno facilities.
Montreal Casino employs nearly 3,000 people and includes several restaurants and bars, meeting and banquet facilities, and even a cabaret. From an architectural standpoint, the casino is also very unusual, known for its unconventional structural features.
2. The Venetian Macao (Macau, China) – 550,000 sq. ft.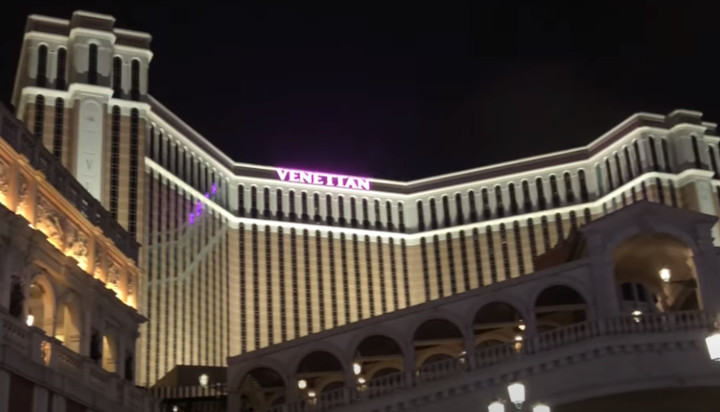 Owned by the Las Vegas Sands company, the Venetian Macao is an imposing 39-story casino hotel on Macau's Cotai Strip. This luxury casino and resort was finished in 2007 and opened up in the summer of the same year.
It has over 1.2 million square feet of convention space and over 1.6 million square feet of retail space. The entire resort numbers exactly 3,000 suites.
With a total gaming space of over 550,000 square feet, the Venetian Macao is the second-largest casino in the world, the largest single structure building in Asia, and the seventh-largest building in the world, going by floor space.
The casino space itself is divided into multiple specially-themed areas called Golden Fish, Imperial House, Red Dragon, and Phoenix.
The casino space contains 6,000 slot machines and 800 gambling tables covering a wide variety of games. The casino also includes the massive Cotai Arena, which can accommodate 15,000 spectators for entertainment and sports events.
1. WinStar World Casino (Oklahoma, USA) – 600,000 sq. ft.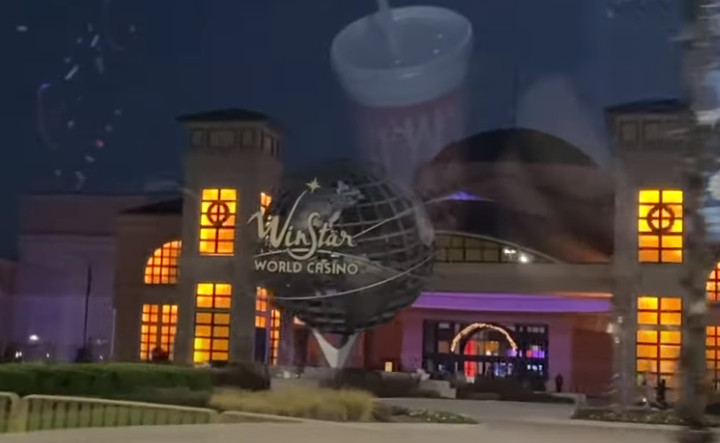 The WinStar World Casino and Resort firmly holds first place as the world's largest casino. It first opened its doors in 2004 and boasts a gaming space of at least 600,000 square feet.
This super-sized resort features the largest gaming floor area, with over 8,500 electronic games. Not only this, but the venue numbers a 55-table poker room, 100 table games in total, keno, bingo, and even off-track betting.
The WinStar World Casino has a 3,500 seat Global Event Center which has hosted some of the most popular entertainment figures, ranging from comedians to rock stars. There are a few offsite areas that are a part of the resort. This most prominently includes the WinStar Golf Club, which features two 18-hole courses.
The entire complex includes just short of 1,500 rooms and a number of notable restaurants. It's the most famous tribal casino in the US, owned and operated by the Chickasaw Nation.