Indian Casinos – Learn How Native American Casinos Operate in the US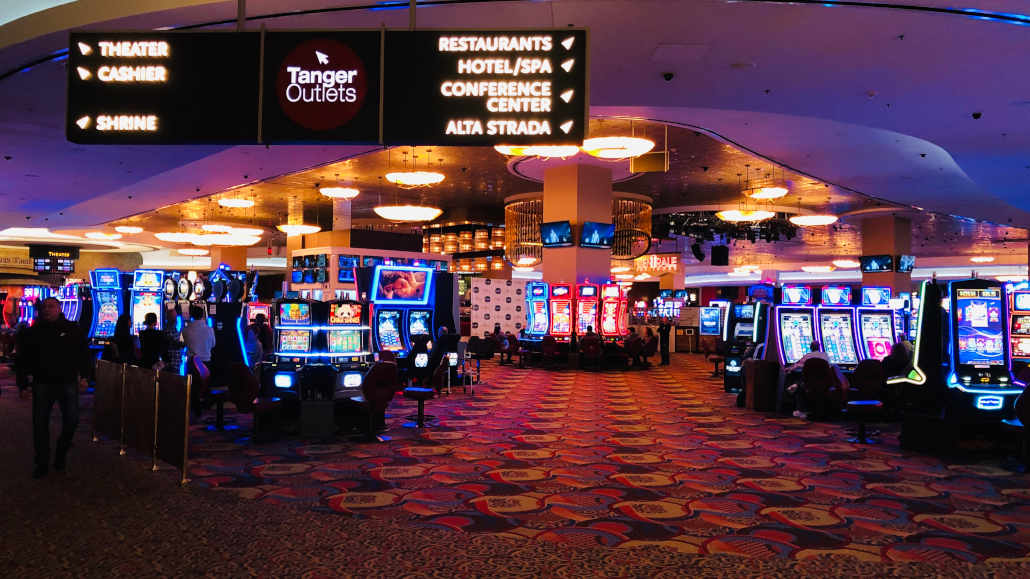 10 minutes
Last Updated: November 5, 2022
There are hundreds of Native American reservations around the country, many of which heavily rely on gambling revenue to keep their communities afloat.
You can find an Indian casino in almost every US state, with gambling houses ranging from small parlors to gigantic resorts.
So, how do these Native American casinos differ from standard commercial casinos? How are they regulated, and how do they operate? Most importantly, are casino games fair in these gambling houses? Read on to find out everything.
What Is a Native American Casino?
A Native American casino is a gambling establishment on tribal land owned and operated by one of the federally recognized Native American tribes.
Because Indian tribes in the US have tribal sovereignty, the states these casinos are based in often have limited ability when it comes to regulating gambling activities.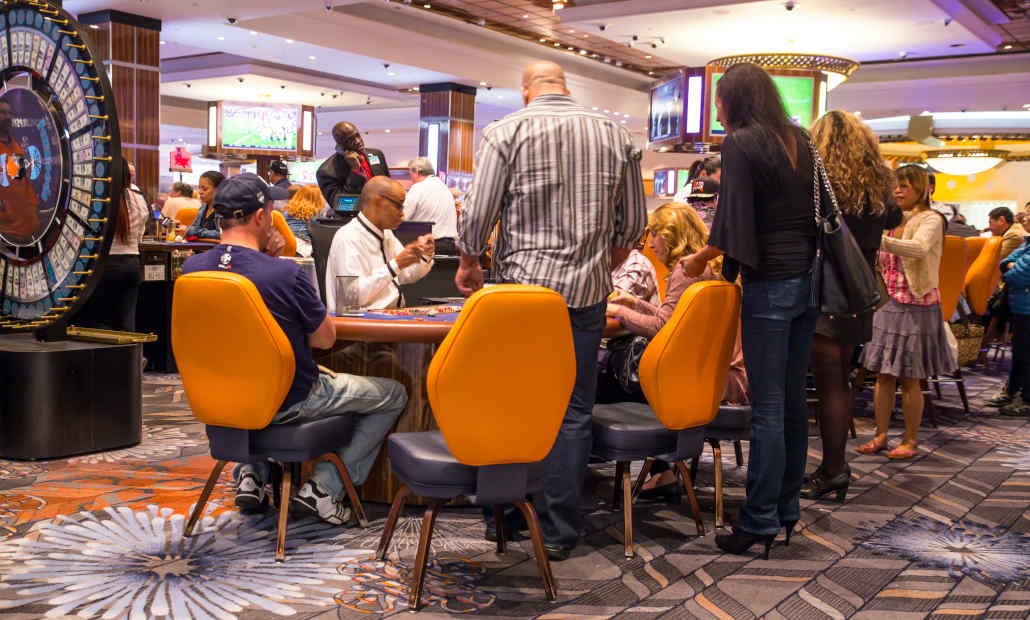 Many Native American casinos use the tribe's culture to develop a unique brand for the casino. For example, some Indian casinos include cultural displays related to the tribe's traditions, history, and beliefs.
What's more, certain Native American casino resorts even feature museums on their premises, so that visitors can learn more about the tribe.
The History of Indian Casinos
As you probably know, the history of Native Americans in the past few centuries has often been more than difficult.
Native Americans have been discriminated against and harassed, and generally treated as unequal members of the American society.
This led to the economic downturn of many Indian tribes, with many cultures being brought to near disappearance.
In an effort to promote economic development and ensure a better life for Native Americans, the US started introducing legislative policies for using gambling to generate profits on tribal lands.
Historically speaking, gambling has played a prominent part in Native American culture and is an integral cultural aspect of many tribes on the continent.
But, in 1988, the government laid out the framework for legal tribal casinos, forming the NIGC (National Indian Gaming Commission).
The NIGC monitors the activities of tribal casinos, and controls and inspects their premises. This organization was established the same year that IGRA (Indian Gaming Regulatory Act) was introduced.
Are Indian Casinos Regulated?
According to the stats provided by the National Indian Gaming Commission, the US has nearly 500 native gambling establishments spread across the country. In total, there are several hundred Native American tribes operating casinos federally.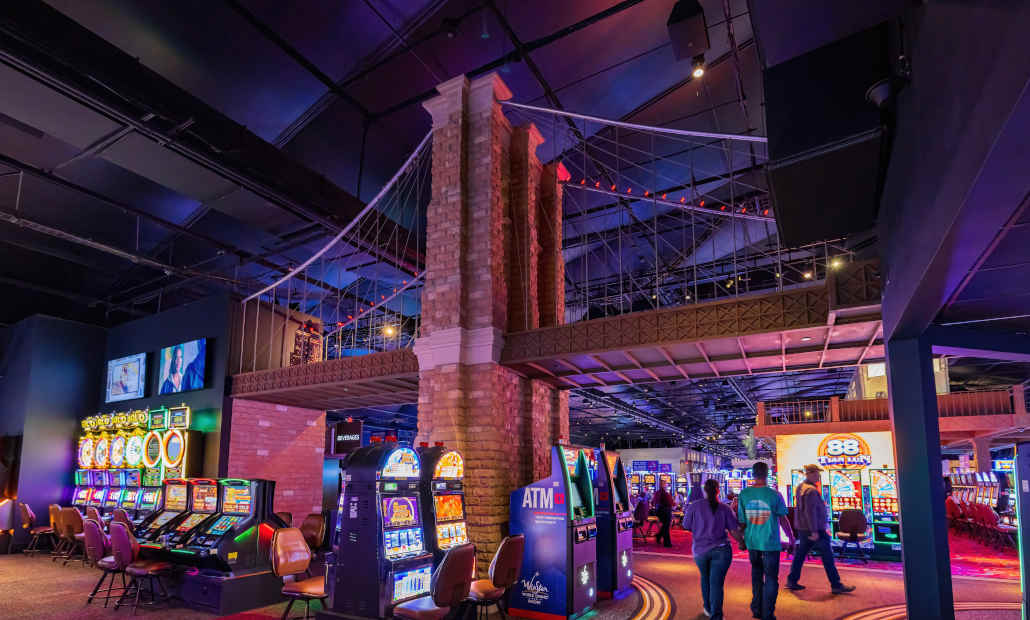 All of these establishments are excellently regulated and classified into three separate groups. Here's a brief overview of the classification of Indian casinos:
Class I Native Gaming – The authority falls exclusively to tribal governments, and gaming activities revolve around celebrations and traditional tribal ceremonies. Prizes are generally minimal or symbolic.
Class II Native Gaming – This category specifically includes only bingo and other games similar to bingo, as well as non-banked card games. These games are licensed and regulated by tribes.
Class III Native Gaming – The last category encompasses a broad selection of the most common casino games. This includes slots, blackjack, roulette, and many other games that provide a so-called casino-style experience.
How Native American Casinos Impact Tribal Economies
The effects which Native American casinos have had on the local population are heavily debated. Some of the advantages the industry has brought to Native Americans are apparent.
In the last 70 years or so, tribal casinos have helped many Native Americans obtain steady jobs and increase their personal income and net worth.
Many tribal governments have used the income to better the standard of their communities.
Improved infrastructure, more schools and museums, as well as more funds for preserving native culture and traditions are all palpable and undeniable advantages Native American casinos created.
That said, these establishments haven't gone without their fair share of controversies and problems. On a grand scale, only a small percentage of Native American tribes have experienced indisputable economic growth.
How Native American Casinos Differ From Other US Casinos
Depending on which Native American casino you play at, your gambling experience might not be that different than if you were playing in Las Vegas or Atlantic City.
Still, there are some differences between tribal casinos and other commercial casinos in the US. Some are more commonly known, while others might be surprising.
With this in mind, here are a few aspects in which Native American casinos differ from standard US casinos:
Taxes and Their Use
Before the pandemic in 2020, the annual revenue of Native American casinos in the US was over $30 billion. This makes up for a sizable chunk of the overall gambling industry in the country.
What's more, it's commonly known that Native American casinos are exempt from paying taxes. The reason for this is that US states aren't allowed to tax gambling on Native American reservations.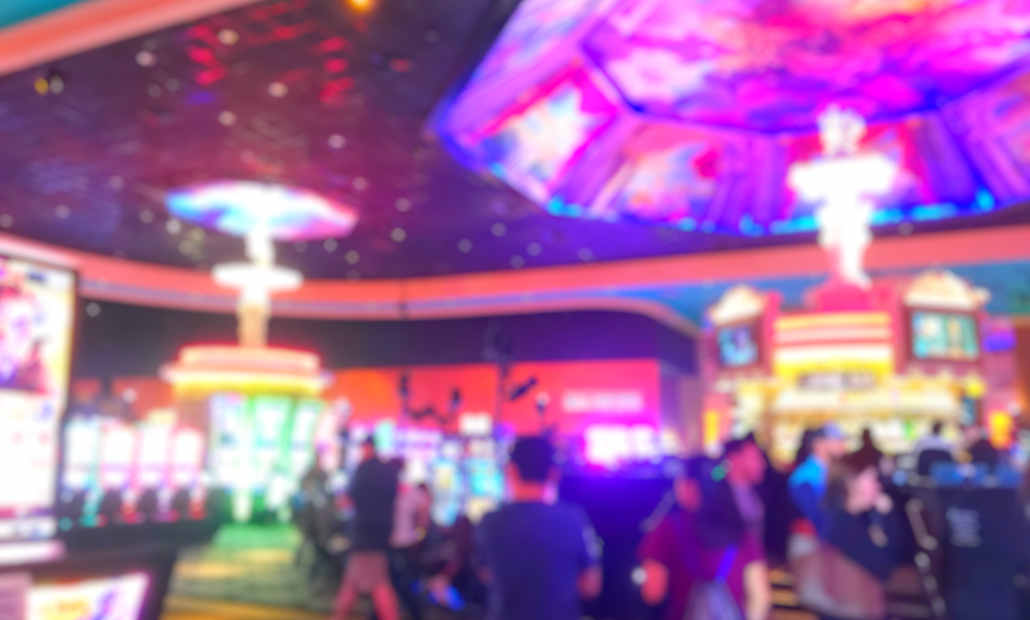 However, this doesn't mean that Indian casinos don't pay anything to the state they are based in. Instead of paying tax, Native American casinos often have pre-agreed revenue-sharing deals, paying a certain percentage of their revenue to the government.
Still, this sounds pretty much like paying taxes. But, it's different from the standard taxes commercial casinos pay, as these agreements precisely regulate where the funds will be allocated to.
This is crucial as it means that Native American casinos can directly have a say in what the funds are used for.
Management and Profits
Smart gamblers know that all commercial casinos are in the business of making money. They operate for profits, which are then distributed to the casino owners and various partners.
In contrast, Native American casinos have an entirely different business model. Tribal casinos don't operate to deliver profits to business owners. Instead, the profits of a Native American casino go directly back to the community.
Of course, some Native American casinos do distribute small portions of the profits to notable tribal members or invest in local businesses and programs. But, most of the money goes into bettering the social standard of the entire tribe.
Moreover, the gigantic tribal casinos like WinStar and Foxwoods are singular examples that earn massive amounts of cash. But, most Native American casinos are generally small parlors that often make just enough money to continue working and paying out the employees.
Location, Location, Location
Every casino has to adhere to certain location and zoning rules in order to operate within the law. For commercial casinos, this mostly relates to things like how far the venue must be from schools or neighborhood districts.
That said, the criteria for a tribal casino are far stricter. To start with, a Native American casino can only operate on tribal land.
There are only a handful of off-reservation tribal casinos in the US and near large urban centers.
There's one perk of this restriction for Native American casinos. As tribal casinos don't have to purchase or lease properties, many of them are significantly larger than most commercial casinos.
In fact, some of the biggest casinos and gambling resorts are operated by Native American tribes.
Rules on Alcohol
One of the most common perks of playing in a Las Vegas casino are the complimentary drinks you can get as a patron of the venue.
In comparison, Native American casinos don't offer this option most of the time, even if they have a license to serve liquor. In most cases, you'll have to buy your drinks when playing in an Indian casino.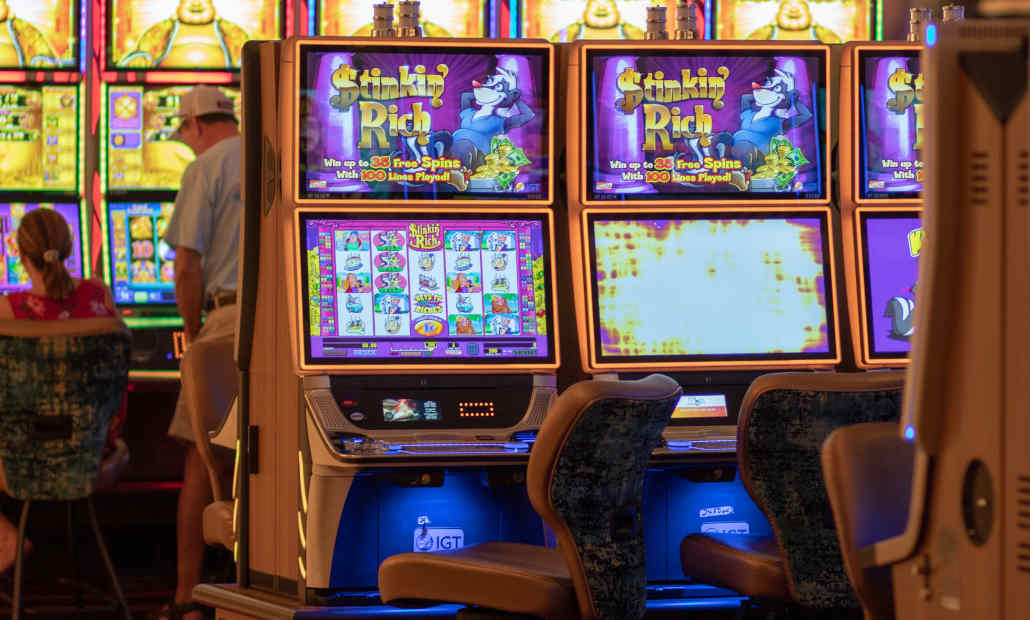 What's more, many Native American casinos don't even offer alcohol on their premises. Alcoholism and related problems are widespread among the Indian population.
Because of this, Native American casinos sometimes decide not to offer alcohol to protect their players from its detrimental effects, especially when coupled with gambling.
The Biggest Native American Casinos in the US
With hundreds of Native American casinos all over the US, casino enthusiasts have more than enough options when it comes to exploring Indian casinos.
That said, several tribal casinos stand out as the biggest and most impressive ones. These remarkable venues should definitely be on every gambler's bucket list. Here's a short list of the three biggest Native American casinos in the United States:
WinStar World Casino and Resort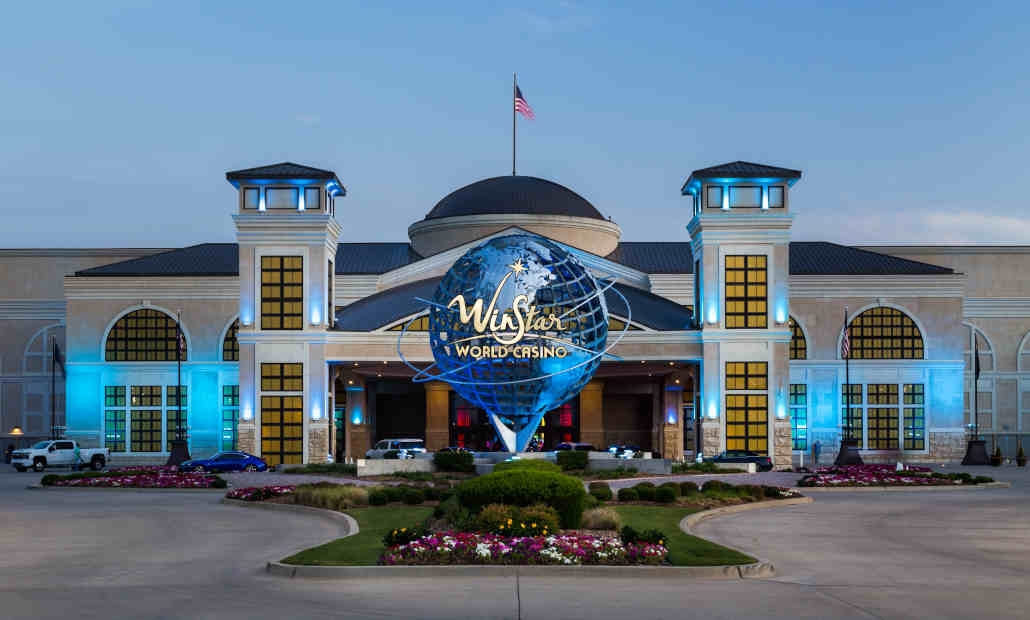 WinStar World Casino and Resort is by far the biggest Native American casino and one of the biggest gaming venues worldwide.
In fact, WinStar's gigantic gambling complex is divided into nine uniquely themed venues. These plazas are themed after New York, Paris, Cairo, Beijing, Rio, Madrid, London, Rome, and Vienna.
In total, WinStar's gaming floss spans almost 400,000 square feet (37,000 square meters). It includes over 10,000 electronic games, a hundred table games, and an outstanding 55-table poker room.
WinStar also delivers numerous options for accommodation. This includes the luxurious WinStar World Casino Hotel, the more budget-friendly Inn at Winstar, and an RV park for those that appreciate more freedom during their stay.
The complex possesses various dining options, a resort pool, a shopping center, and even a full 18-hole golf course.
Foxwoods Resort Casino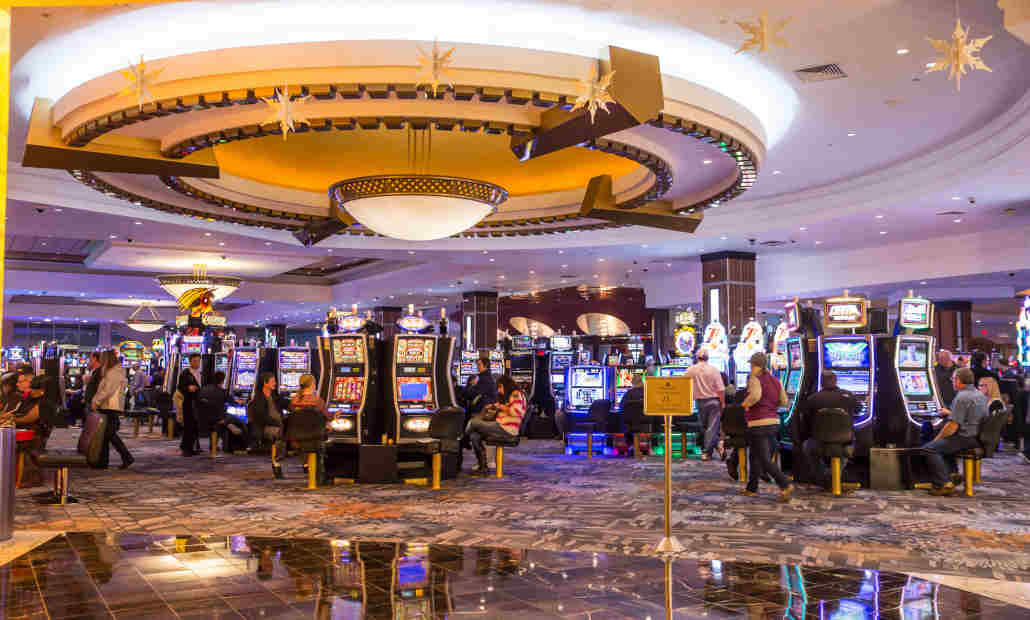 Built in 1986, the Foxwoods hotel and casino complex was the largest Native American casino at the time, later surpassed by the previously mentioned WinStar casino.
Initially, Foxwoods was a bingo hall that later evolved into one of the world's largest gambling complexes.
It has a massive bingo room numbering over 2,000 seats, over 3,500 slot machines, and hundreds of table games.
The adjacent Grand Pequot Tower includes 23 stories of deluxe hotel rooms and suites. The resort also includes a spa, casual and fine dining restaurants, and a mall with dozens of stores.
Seminole Hard Rock Hotel and Casino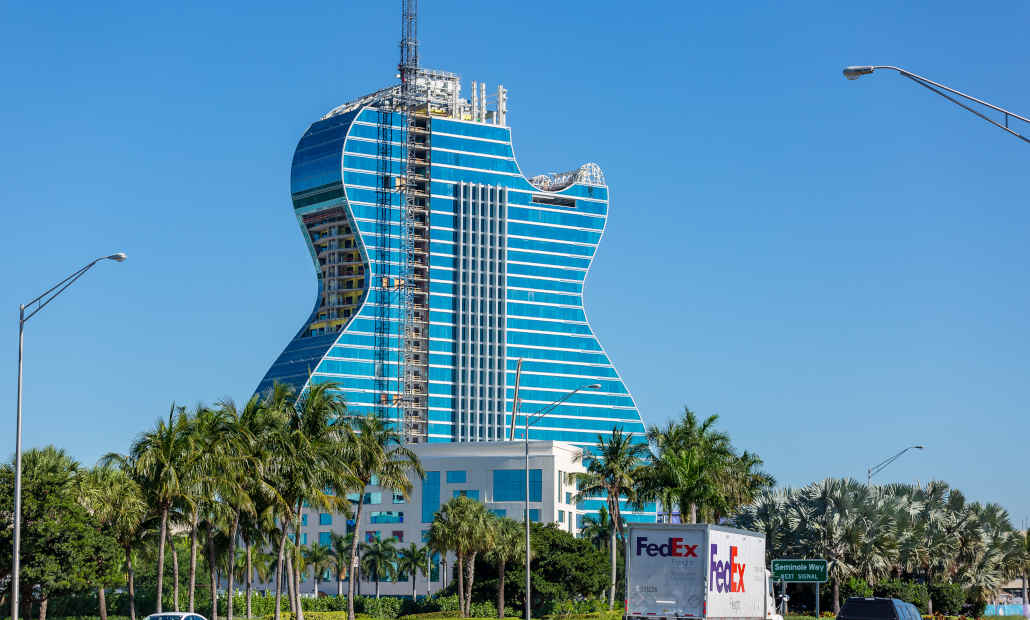 Famously known as The Guitar Hotel, the Seminole Hard Rock Hotel and Casino is one of the most recognizable casinos in the world. Its hotel tower is constructed to look like a vintage Gibson Les Paul guitar.
The casino offers its guests a slot library numbering 3,100 machines, almost 200 table games, and a 45-table poker room.
Seminole Hard Rock Hotel and Casino provides various amenities, ranging from spas and salons to pools. It also includes well over a dozen restaurants and almost equally as many bars and lounges.
Playing in Native American Casinos – An Experience Worth Trying
The majority of Native American casinos don't differ from the mainstream casinos you can find in Las Vegas. Most of them offer the same types of casino games and a similar atmosphere.
The three casinos we listed are just a few of the most remarkable and noteworthy Native American gambling houses. But, there are still many smaller Native American casinos that will make for a special and unique gambling experience.
This especially goes for places that nurture history and have their halls designed in line with their tradition and culture.
So, regardless of whether you're traveling to the US or already live there and have a Native American casino nearby, it's worthwhile to visit such a gambling establishment.
Native American Casinos FAQs