Slot Machine Strategy Tips – How to Increase Your Chances?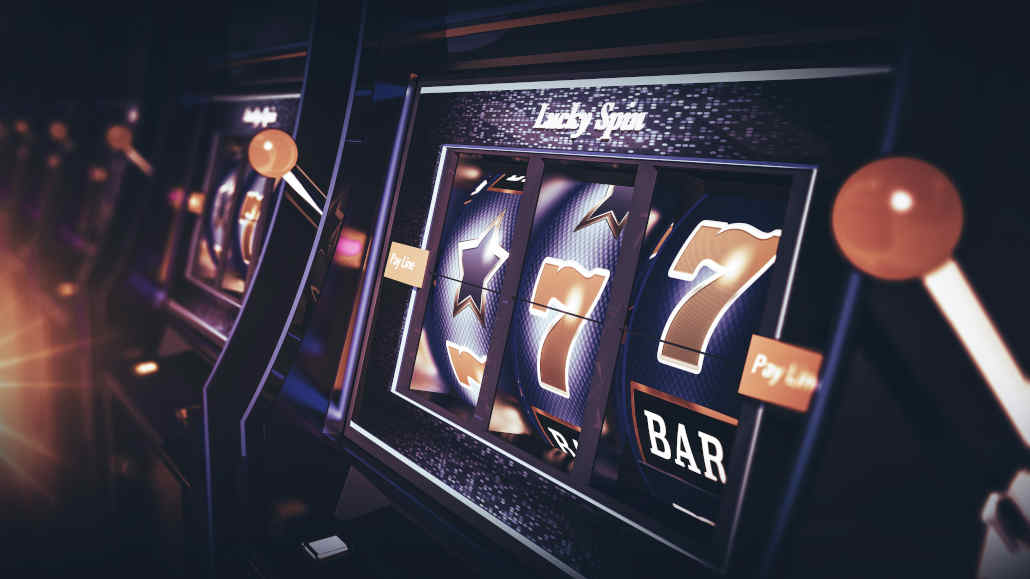 8 minutes
Last Updated: June 17, 2022
Slot machines are unbeatable and players are guaranteed to lose money over the long run playing this popular casino game.
However, there are still some slot machine strategies that players can implement to potentially win in the short term or minimize their losses.
This article will also help those players who are just looking to have some fun playing slots by providing them with strategies that will prolong their playing time without spending too much money.
Create a Budget for Playing Slots
If you want to have fun playing slots, you mustn't allow it to have a financial impact on your life. You will lose money in the long run, there is no doubt about it, but the important thing is not to play with the funds that you need for everyday life.
The best slot machine strategy for preventing this from happening is creating a separate budget for playing slots, the so-called slots bankroll.
The bankroll for playing slots should only contain money that you can afford to lose and you should always know how much money you have in it.
You can create your slots bankroll before every trip to the casino (or online session) by determining how much money you are willing to lose before you decide to quit the session.
Or, you can create a budget for playing slots based on a time frame, for example, a monthly slots budget.
Whichever approach to creating a slots bankroll you decide to take, it will only work if you stick to it.
The main rule is to never add funds to your slots budget in the middle of the session as you might get influenced by the excitement to add money you shouldn't.
Research RTP Percentages
The Return to Player is a term used for the money that the players can expect to get back on a given slot over the long run and it is expressed in percentages.
For example, if you are playing on a slot that has an RTP of 95%, you can expect to win $95 for every $100 you wager on average.
The longer you play on a slot, the more important the RTP becomes as it shows your chances of winning.
If you are spending a lot of time playing slots, the RTP will have a big impact on your overall results and you must know what percentage of the money you are getting back.
Unless you only enjoy playing one specific slot title, which we doubt, you should lean towards playing slots with the highest RTP available.
This is probably the most important part of any slot machine strategy and it is also the simplest to implement as it requires just a little research.
Play Slot Games That You Enjoy
This tip might look obvious, but many players are too lazy to try out different slot games to find the ones that they enjoy.
Instead, they simply sit at the first free slot machine or jump into the first slot they are offered at an online casino.
Although it might not seem like it at first, there are different versions of slots that suit different players.
Some slots pay often but they pay small. These are best suited for players that have a small budget or are just starting with slots.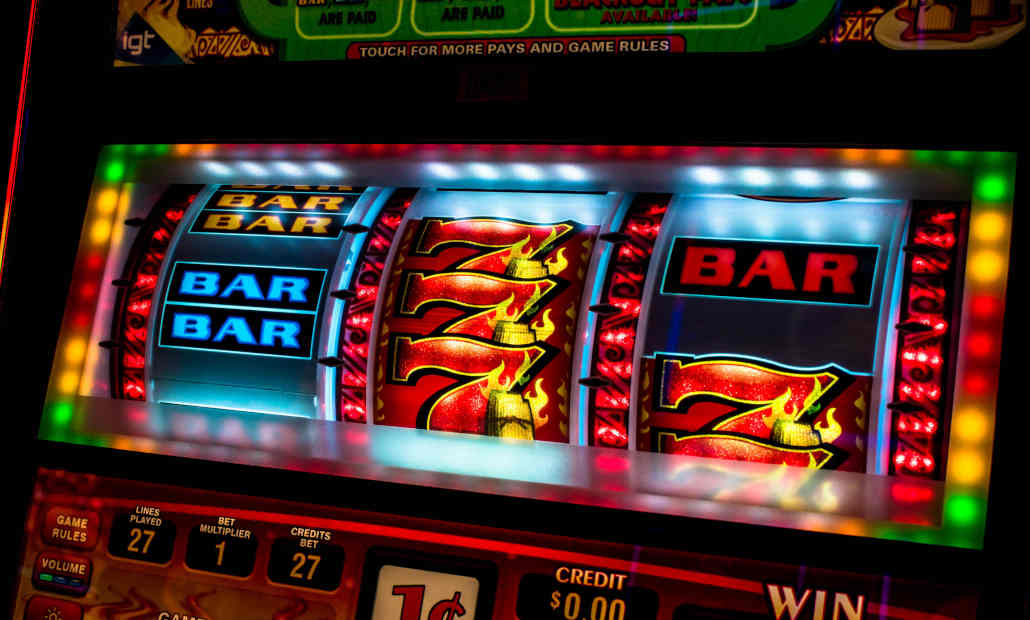 Other slots don't pay as often but they pay big. They are the perfect choice for players that want more excitement, but not too much.
Finally, some slots pay very rarely but they pay big sums, for players that want to add more volatility in hopes of a big payday.
Before you start playing slots, you need to decide what playing style suits you the best. After you decide you can go online and do some research to find out what slot games suit your slot machine strategy the best.
Practice on Demo Slots
Like with everything else in life, practice will both help you understand how slots work and give you an idea of what to expect in the terms of gameplay.
Both things are very important for the overall experience and bottom line.
Our advice is to first practice on demo slots. These days many only casinos allow their visitors to play demo games and get familiar with the games before they start risking money.
It is a perfect opportunity for newbie players to get involved with slots without risking their money and for seasoned gamblers to try out new titles.
There isn't any reason why you shouldn't practice playing free slots if you have an opportunity.
Take Advantage of Casino Promotions & Bonuses
This is a slots strategy that is best suited for online casinos since they offer more promotions and bonuses, but you can also find traditional casinos with these offers.
While you really can't impact the outcome of slot machines, you can try to lower the casino edge by participating in different promotions and claiming different bonuses.
When it comes to slot machines, one of the most popular bonuses is free spins. Free spins give you more chances to hit a payout without risking your own money.
They represent one of the best ways to increase your bottom line and lower the variance.
Different promotions will reward you for playing new releases, playing during specific holidays, or playing at a high volume.
All of the mentioned promotions will have some kind of financial incentive whether it be free cash, bonus money, or more free spins.
Because slots are based purely on random outcomes, there isn't a viable slot machine strategy for the long run that doesn't include bonuses and promotions.
Don't Try to Chase the Jackpot
Slots with progressive jackpots can be life-changers thanks to the enormous amounts of money they pay out. However, before you jump into progressive jackpot slots you must ask yourself, where does all that money come from?
The truth is that progressive jackpots pay less money for some other features to collect money for the jackpot.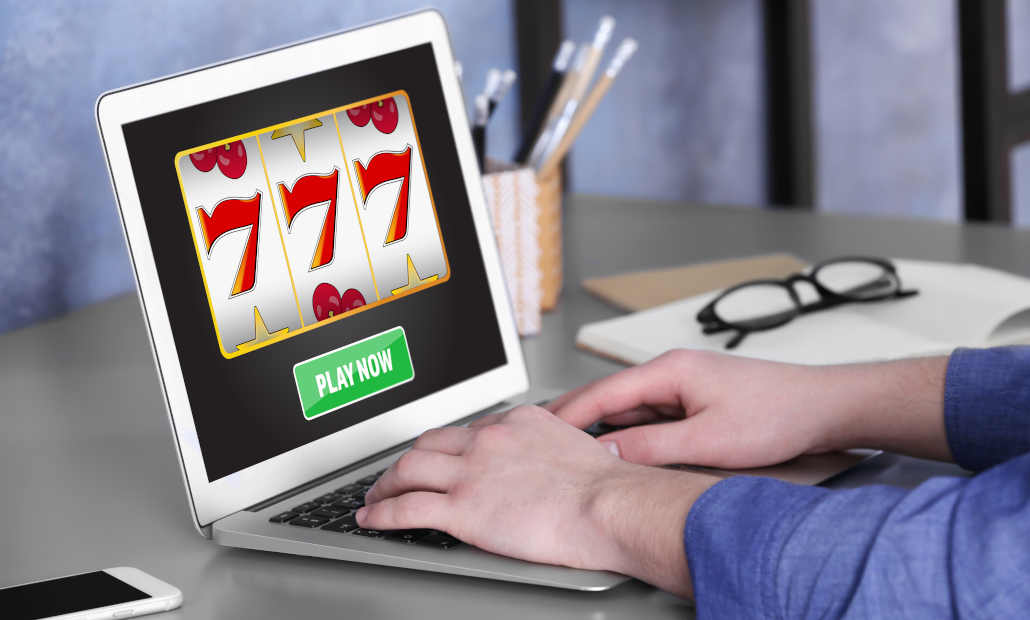 If you decide to play these types of slots, you will need a much bigger bankroll or you will need to accept that your slot sessions will be much shorter.
But, if you decide that progressive jackpots suit your playing style the best, make sure to learn the rules.
Some progressive jackpot machines require players to play with the maximum bet to participate in the jackpot. And if you are not aware of this it will cost you a lot of money.
Don't Chase Losses
If you look at any reputable gambling or sports betting strategy, you will see that it strongly advises against chasing losses and the same goes for playing slots.
Players often think that because they are on a downswing or in a series of negative results, they are due to start winning. However, since slot machines are based on RNGs (random number generator) it is impossible to predict an outcome.
This means that there isn't any way of knowing how long the losing streak will last.
Additionally, chasing losses will make you emotionally invested which will prevent you from making rational decisions. This can lead to choices that are detrimental to your bankroll and your gambling experience.
Choose a Reputable Casino
If you are planning to gamble in any capacity on any game, you should always make sure that you are playing in a reputable casino. This is especially true if you are an online gambler.
The online casino industry has flourished in the last twenty years and with so much money to be made in online gambling, there is an increasing number of shady platforms.
The last thing you want to happen is to win a big amount of money playing slots, just to find out that the casino will not pay you for some reason.
To avoid getting into these situations, do your research and find out if the casino is reputable and licensed. Also, search their website or ask their support about which if any security protocols they have in place.
This is also an important part of a slot machine strategy because it directly impacts the withdrawal of potential winnings and the quality of the overall gambling experience.
The Correct Approach to Playing Slot Machines
The correct approach to playing slots consists of:
A correct mindset
A correct practical approach
If you combine these two approaches with the correct strategy for slot machines, you have a good chance of having an enjoyable experience
The Mindset
While the correct mindset won't help you make money playing slots, it will help you understand what you can expect.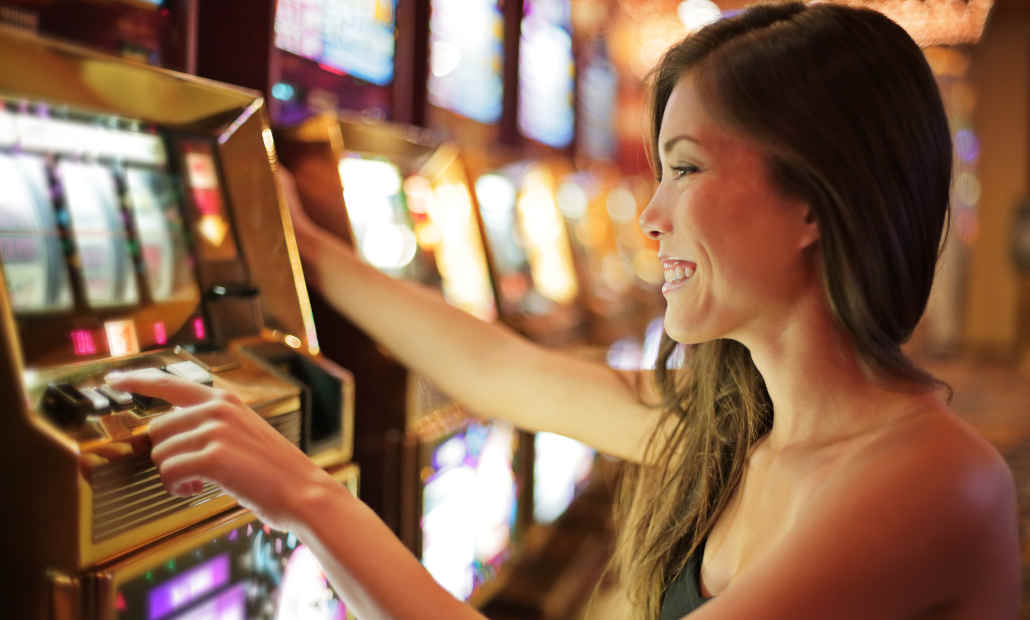 We advise that you approach playing slots like any other form of entertainment that you pay for with the only exception being that there is a chance that you get lucky and win some money in the short term.
Because slots are not a skill game, they should not be looked at as an additional way of income.
The Correct Practical Approach
Now that we know what to expect, let's look at what we can do from a practical standpoint to improve our odds and returns when playing slots:
Find a licensed casino that has a generous welcome bonus, free spins, and a VIP system (in most cases it will be an online casino)
Make sure that you research the available slot titles and find slots that suit your style of play
From the slots that suit your style of play pick the slots with the highest RTP
Practice the demo version of the slot or slots with the highest RTP
Conclusion
Just because you can't make money over the long run playing slots doesn't mean that you can't apply certain slot machine strategies which will increase your returns and make the games more enjoyable.
Just remember to only play with the money you can afford to lose and don't expect to make slots a form of income.