The Best Blackjack Book Ever Written – Can You Beat the House?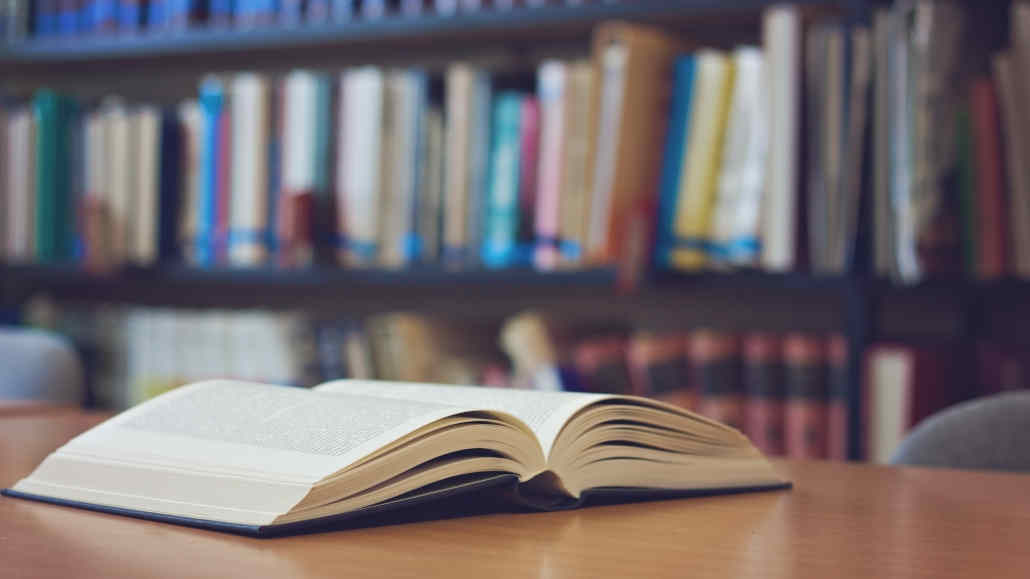 14 minutes
Last Updated: May 13, 2022
The Best Blackjack Book Ever Written – Can You Beat the House?
Blackjack books can be a great source of information, as you can learn a lot of new techniques and strategies just from one book and perhaps even beat the house.
They are often significantly cheaper than blackjack courses and other blackjack learning tools but offer a lot of useful knowledge to those who are willing to sit down and read them.
Besides this, you can also find blackjack books that are simply well-written and offer great entertainment value.
Such books will not only teach you something but also provide you with insight into the history of the game, different eras, and intriguing blackjack stories.
With all of this in mind, we've created a list of the 15 best blackjack books you should consider reading if you're a fan of this game.
15. Modern Card Counting – Patrick Linsenmeyer
We'll start with a classic and simple recommendation ideal for those that specifically want to learn the card counting side of blackjack.
It covers all important aspects of card counting, including math, strategies, and various casino rules that you can exploit to obtain an advantage over the house.
This is one of the newest books on our list, published in 2015, so the information in it is still very relevant.
This is important to consider, as some older books that deal with the topic of card counting may include obsolete information that serves more as a historical reference than an actual guide on how to count cards.
14. Sklansky Talks Blackjack – David Sklansky
David Sklansky is a professional blackjack and poker player with significant accomplishments and big wins in both fields.
In terms of blackjack, he is widely known for his mathematical approach to the game, which is particularly apparent in his book Sklansky Talks Blackjack.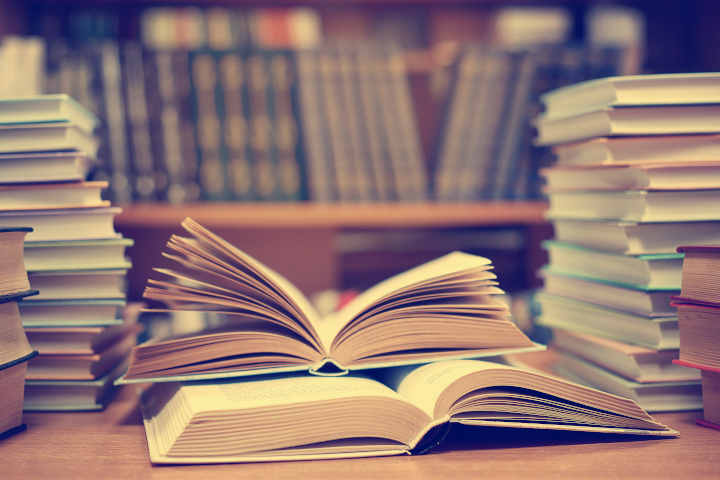 Published in 1999, Sklansky Talks Blackjack aims to help the player play every game as close to perfect as possible.
What's more, in this book, Sklansky claims that you don't really need a blackjack chart by your side.
With some knowledge and using his technique, you'll be able to know how to play each hand, even if math isn't your strongest side.
Sklansky has proven his writing and gambling skills with some of his poker books over the years.
This blackjack book is great for both general fans of Sklansky's writing style and players who want to learn more about the math behind the game.
13. Blackjack: Everything You Need To Know About Blackjack From Beginner To Expert – Ian Dunross
As the title of this book perfectly sums it, Ian Dunross promises to deliver all of the information that will help you master this twenty-one game.
This includes information like basic blackjack math, odds, rules, strategy, and tips.
You can even find a section on common blackjack myths and superstitions, which makes for quite an exciting read.
That said, as this journey from beginner to expert is summed up in about 150 pages, you should also read other literature on the side, as this book doesn't go in-depth on many topics.
Nevertheless, it does provide you with clear instructions and helps you learn blackjack very quickly.
12. Burning the Tables in Las Vegas – Ian Andersen
With a fairly long title, "Burning the Tables in Las Vegas: Keys to Success in Blackjack and in Life", this Ian Andersen book addresses all aspects that make a professional gambling player.
In this sense, it's less of a blackjack guide and more of a novel that shares carefully thought-out practices for being a blackjack player, maintaining your health, and being happy while playing this popular card game.
With this said, you shouldn't confuse this book with Ian Andersen's similarly-named book called Turning the Tables on Las Vegas from 1975.
Both are worth a read, and the newer book is often considered a sequel to the older one.
11. Bringing Down The House – Ben Mezrich
If you're looking for a fun and thrilling blackjack book that doesn't focus on education but purely on entertainment value, Bringing Down The House is a fantastic read.
Written by Ben Mezrich and published in 2003, this book covers the fictional story of an MIT graduate that gets invited into the legendary MIT Blackjack Team.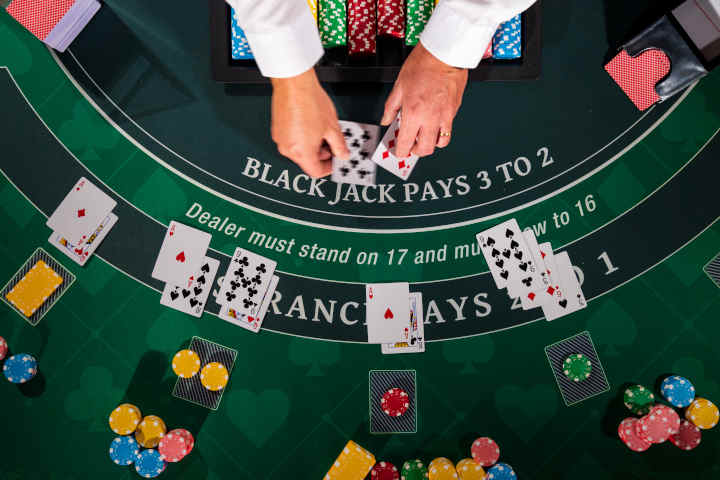 The book follows the main character and his card counting efforts, conflicts with other team members, and overall ups and downs that came with being a part of the world's most famous card counting team.
The book is wildly entertaining and has even been adapted into gambling movies 21 and The Last Casino.
10. Play Blackjack Like the Pros – Kevin Blackwood
Kevin Blackwood is a professional blackjack player best known for his two best-selling pieces, his novel The Counter and his instructional blackjack book Play Blackjack Like the Pros.
Focusing on the latter book, Blackwood published it in 2005, aiming to provide the clearest view into the world of blackjack.
Throughout his work, Blackwood talks about different methods and techniques on how to win more and how to push through losing streaks.
From this perspective, Play Blackjack Like the Pros is accessible for beginners but also holds some valuable advice for experienced blackjack players.
9. Blackbelt in Blackjack – Arnold Snyder
Arnold Snyder is one of the seven original inductees into the Blackjack Hall of Fame, so it's safe to say that he knows a thing or two about playing blackjack.
He is also one of the first professional blackjack players to stress the importance of deck penetration in card counting in another well-known blackjack book called The Blackjack Formula.
Besides this, Arnold Snyder's most widely regarded publication is the book Blackbelt in Blackjack.
It's a book primarily targeting skilled professional blackjack players, as it covers various gambling techniques and card counting tips that provide real-life results in casinos.
The book also includes many other advantage play techniques as well as some specific counting systems like the Hi-Lo Count and the Zen Count.
8. Professional Blackjack – Stanford Wong
Stanford Wong is a gambling author who created one of the first commercially available blackjack odds analyzing software programs.
That said, in the context of this article, he's better known for his 1975 gambling book Professional Blackjack.
Although the book has a fairly simplistic and appealing title, it firmly ranks as one of the top ten blackjack books of all time.
And, staying true to its title, Professional Blackjack is easy-to-digest and very practical, even when it comes to some of the more complex and challenging topics.
Still, this isn't a notch against the author, as Professional Blackjack is so clear-cut and precise that you can use it as a reference book.
Considering its more advanced content, Professional Blackjack is aimed more at seasoned blackjack players and is not the best choice for beginners.
That said, like most older books, it does have some obsolete information, primarily when it comes to card counting techniques. Even so, it firmly holds a place in our list of the top blackjack gambling books ever.
7. Million Dollar Blackjack – Ken Uston
Million Dollar Blackjack isn't as popular of a book as some of the other ones we'll discuss in this article, but it's still worth a read.
Moreover, since this book has been out of print for quite a while, you'll have a much easier time finding a used copy than a new one.
Still, if you manage to find a copy in good condition, we recommend picking it up, if anything, for the author's engaging style and stories.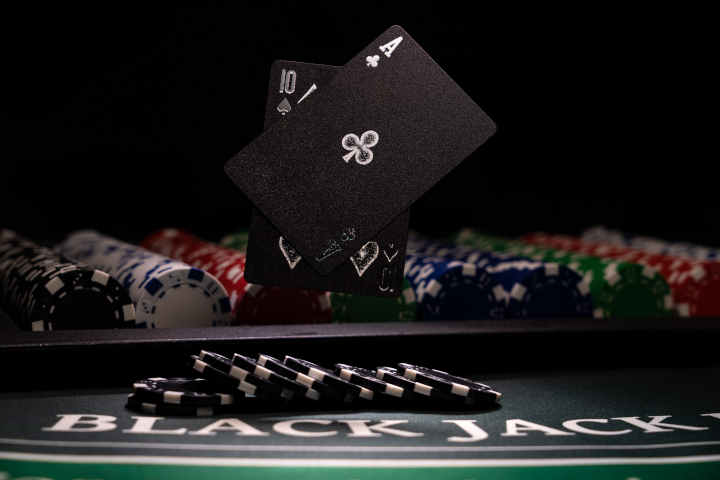 Nicknamed "The Blackjack Man", Ken Uston was one of the most recognizable blackjack players. During the 1970s, Uston gained notoriety for his card counting practices and for popularizing the concept of team play.
He earned millions of dollars from casinos and was eventually banned from most Vegas venues.
6. Blackjack Attack – Don Schlesinger
Blackjack Attack was first published in 1997 and has since been republished twice, which says a lot about the book's prevailing popularity over the years.
As a skilled mathematician, Schlesinger doesn't shy away from covering complex mathematical questions like risk analysis, optimal betting, comparisons of different systems, and much more.
Besides being a very in-depth book that provides direct questions and answers for some of blackjack's most burning topics, Blackjack Attack is very easy to read and understand.
This is because it has over a hundred helpful charts and several awesome illustrations that keep you engaged and break up the pages very nicely.
5. Blackjack for Blood – Bryce Carlson
With decades of experience playing blackjack, Bryce Carlson is one of the world's most famous blackjack players and a very accomplished author.
Arguably his best known book, Blackjack for Blood, contains close to 250 pages and covers detailed winning instructions for both veteran blackjack players and those starting out.
Additionally, what's great about this book is that you won't feel like you're just reading tips on how to play the game.
Carlson's love for blackjack is very evident, and none of the eleven chapters ever feel forced or poorly written.
The best way to describe this blackjack book is that it's an advanced guide aimed at all players, as it includes tips that every player can understand, regardless of their skill level. After all, it's one of the biggest-selling blackjack books of all time for a reason.
4. The Theory of Blackjack – Peter Griffin
Originally published in 1981 and republished several times to include more up-to-date information, The Theory of Blackjack is exactly what it sounds like.
It covers the dry theory and math behind card-counting systems, focusing on aspects like playing efficiency, optimal betting, and others.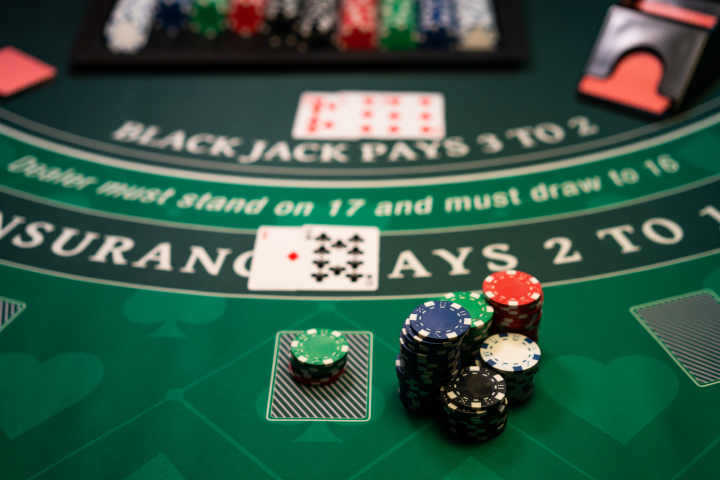 That said, while these topics are inherently tedious to read about, Peter Griffin manages to maintain an engaging writing style that keeps you entertained while also teaching you useful numbers.
Today, The Theory of Blackjack is considered one of the all-time classics in the blackjack world.
3. Playing Blackjack as a Business – Lawrence Revere
Playing Blackjack as a Business is another old-school book that still holds up excellently today.
This is primarily because it's one of the most comprehensive blackjack books you can find, so the amount of useful information it holds puts most other blackjack books to shame.
What's interesting about this blackjack book is that you can find many blackjack strategies with Rever's name in it.
For example, the Revere Five Count Strategy and the Revere Plus-Minus Strategy can still be great to try out.
For a book that's less than 200 pages long, Playing Blackjack as a Business holds a lot of suggestions and material that beginners will find useful.
Moreover, there are also some complex multi-level counting systems that skilled players who fancy a challenge can try out.
Of course, as it's still an older blackjack book, there are some points that wouldn't be included as part of modern blackjack literature.
However, if you're a blackjack player, especially a beginner one, Playing Blackjack as a Business can be a great additional read during your learning process.
2. Blackjack Bluebook II – Fred Renzey
With the full title Blackjack Bluebook II – The Simplest Strategies Ever Written, you can assume that this book by Fred Renzey is mainly for beginners looking for simple tips at the start of their blackjack journey.
While you would be right for guessing this, the Blackjack Bluebook II is much more than a blackjack book for beginners.
It's more of an extensive guide that covers everything from the very first steps up to some more advanced aspects, setting you on the right path from the get-go.
With detailed illustrations and useful tables, many of which are in color, Blackjack Bluebook II is undoubtedly a strong pretender for the place of the best blackjack book ever.
Originally published in 2003, this book has seen several republishing versions over the years, each more fine-tuned and better than the last.
1. Beat The Dealer – Edward O. Thorp
Beat the Dealer was published well over fifty years ago but is still widely regarded as the world's greatest blackjack book.
Written by the mathematician and blackjack researcher Edward O. Thorp, this was the first blackjack book ever to offer examples and strategies backed up by precise mathematical equations.
This blackjack book is divided into twelve sections, each focusing on a specific aspect of blackjack.
For example, the first few paragraphs cover simple aspects like how to play blackjack and basic blackjack strategies.
However, as the book unfolds, you get to more advanced strategies like the Ten-Counting strategy and other valuable information.
Speaking of intriguing chapters and information backed up by calculations and equations, the fifth chapter is the epitome of Edward O. Thorp's masterpiece, giving you evidence that the information in the book really works.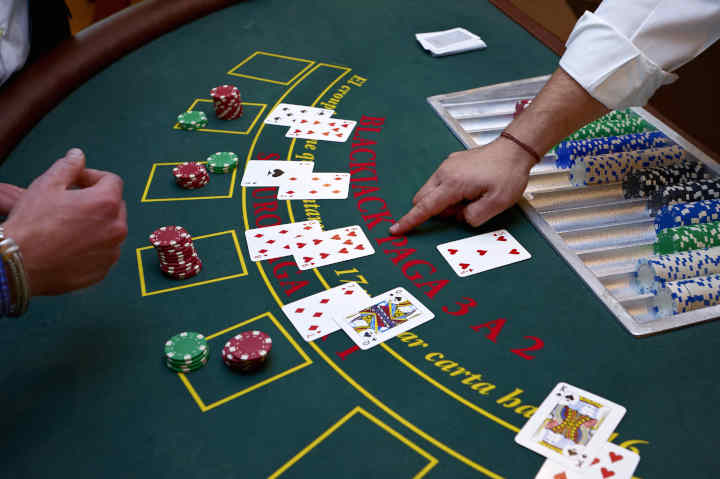 It doesn't set unrealistic expectations but goes over examples of how Thorp himself managed to win solid amounts of money in short sessions by applying math and different strategies.
Edward O. Thorp's book remains on the Mount Rushmore of blackjack literature and serves as an excellent example of what a well-written and well-researched blackjack book should look like.
It's easy to read and is great for both blackjack beginners and seasoned players looking for an entertaining book that can also provide them with some knowledge.