Top Professional Blackjack Players Of All Time – Do You Know These Legends?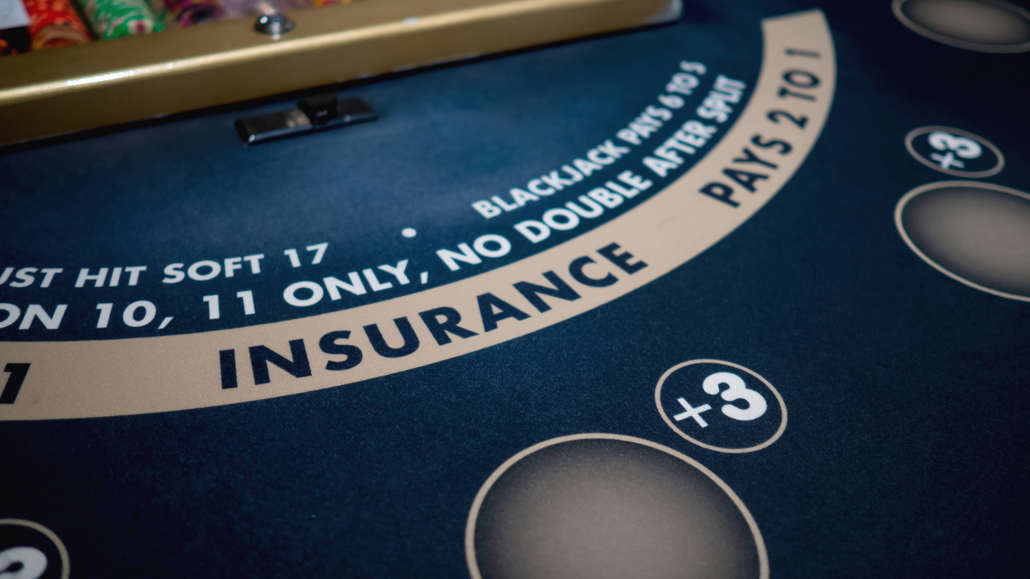 13 minutes
Last Updated: January 17, 2022
Top Professional Blackjack Players Of All Time – Do You Know These Legends?
Blackjack is one of the most popular gambling games in the world. Becoming a blackjack player doesn't require much skill, but mastering this 21-card game takes a lot of time and effort.
The best blackjack players can even make an amazing living playing blackjack. That said, only a small number of the top pro players manage to reach a world-class level and establish a legendary reputation.
On this page, we'll highlight the top ten pro blackjack players that will go down in history as some of the best to play this game.
10. The MIT Blackjack Team
Although this wasn't a single player but a group of colleagues, the MIT blackjack team members have cemented their names as some of the biggest legends in the game.
This team was made up of ex-students and students from MIT, Harvard, and other major universities.
They employed card counting and advanced blackjack strategies with teamwork to beat casinos in many venues around the world.
Besides card counting, they also used ace tracking techniques to actually gain a two-percent edge over the casino. The team became so successful that it even attracted investors who were willing to supply them with the bankroll in return for a portion of the total wins.
The MIT blackjack team operated for decades, from 1979 all the way to the beginning of the 21st century. They were so successful that they inspired many other younger generations to form similar teams with the goal of beating the casinos.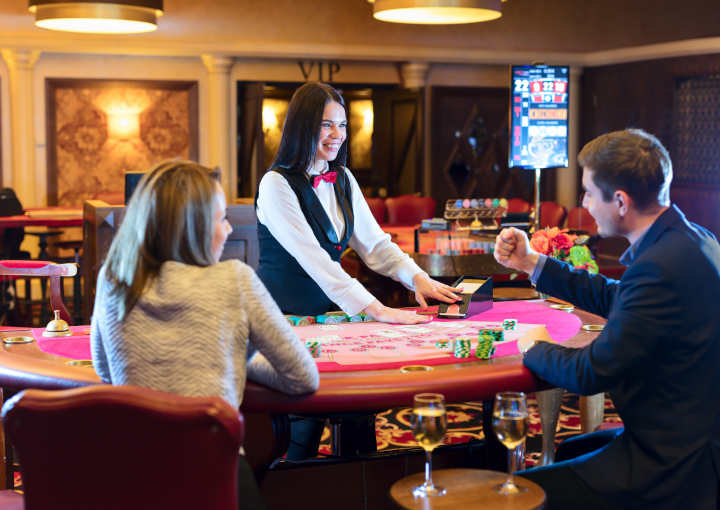 Led by Bill Kaplan, the MIT team won staggering amounts of money over the years and even established partnerships. At one point, at least 70 blackjack players were a part of this team simultaneously, all with different roles.
Despite most members getting banned in the late 90s and early 2000s, Bill Kaplan and his blackjack team have secured their spot as some of the most daring, courageous, and bold-faced legends in blackjack's history.
9. Alice Walker
The first female blackjack player to win the World Series of Blackjack in 2007, Alice Walker is undoubtedly a legend of the game and a pioneer for all aspiring female blackjack players.
Walker's entire life is closely tied to this game, as she started playing blackjack when she was just three years young.
As she was growing up, Alice Walker loved playing both poker and blackjack but decided to commit to the latter game in her professional gambling career.
While she is still in her best blackjack years and surely with many successes yet to come, Alice Walker has already secured her place in the Blackjack Hall of Fame thanks to her many successes and big tournament wins over the last decade and a half.
Outside of blackjack, Alice Walker saw success in the other card game she loved playing growing up. In 2006, she won a Three-card Poker Tournament, and she continues to play poker to this day.
8. Thomas Hyland
Thomas Hyland has been a professional blackjack player and a member of the Blackjack Hall of Fame since 2002. As a card counting expert, he is known for organizing and managing two very successful blackjack teams.
In 1979, Hyland and his first team built up a notorious reputation in Atlantic City, building their bankroll from $16,000 to $50,000 within a few months.
But, this was just the beginning for Thomas Hyland. In later years, he moved to Asia and then Las Vegas. Applying his advanced card counting knowledge, Thomas Hyland raked millions of dollars before being arrested in 1994.
He was quickly released when the judge ruled that he and his team weren't cheating when ace sequencing but merely using intelligent strategies to their advantage.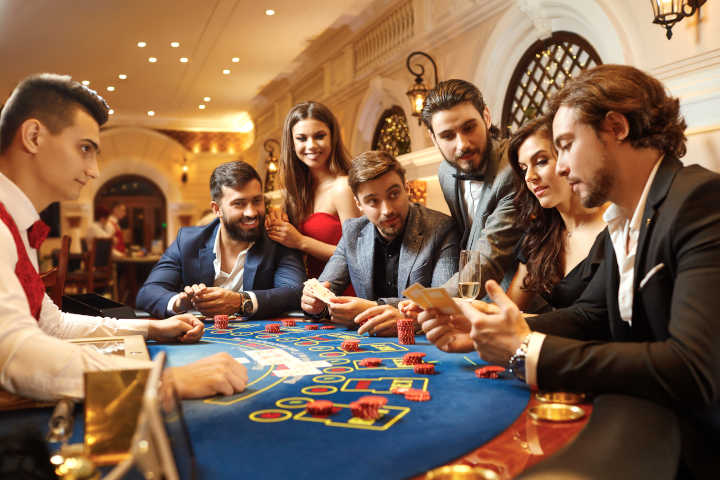 Due to his massive success, most casinos banned Hyland based on the suspicion that he was counting cards. This was when such a rule was still allowed in AC casinos.
During this period, wanting to get into an Atlantic City casino, Hyland disguised himself as Santa Claus to enter the house he was banned from.
Today, well into his sixties, Thomas Hyland still actively plays blackjack and maintains an active blackjack team.
The longevity of Hyland's teams is one of the most impressive examples of durability in blackjack. He managed to win with just two teams for over four decades, while most blackjack teams dissolve quickly after a few years of brief success.
7. Kerry Packer
Kerry Packer's blackjack successes are well documented, as he's known as one of the best players ever in terms of pure talent.
In 1995, he famously played with eight hands at multiple tables in Las Vegas. Moreover, he placed $250,000 per hand and managed to win twenty hands in a row. This is something not many blackjack players can boast about.
Despite winning who knows how much money on blackjack, he also had a few notable big losses. As Packer was one of Australia's most powerful media proprietors of the last century, he had a net worth of several billion dollars.
Therefore, he had the bankroll to afford high-stakes gambling and handle big losses during bad blackjack streaks.
One of his favorite places to play at was the Ritz Hotel in London, in which he even had his own blackjack room. On one occasion, Packer admitted to losing over $25 million in this room.
Because of the turbulent ups and downs in his blackjack career, Packer is remembered today as one of the bravest blackjack players ever. He was never afraid to take risky steps in an effort to get the chance for a big win.
6. Ken Uston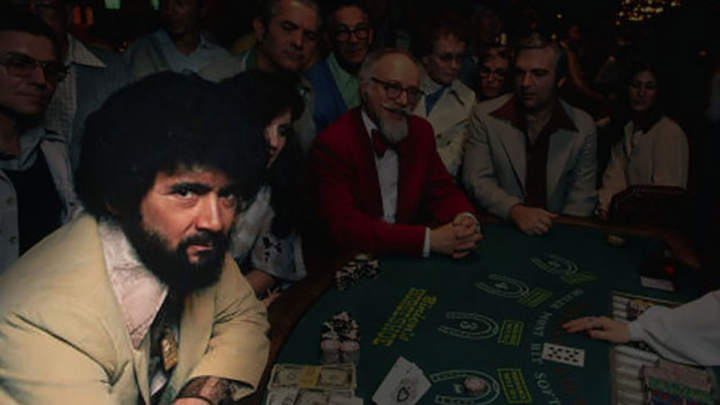 While the MIT blackjack team and other gambling teams may have perfected the system, Ken Uston was the one who popularized the concept of "team play" in this game.
During the height of his career in the early and mid-1970s, Ken Uston was arguably one of the best card counters in blackjack. Using his skills as a strategist and mathematician, Ken Uston won millions of dollars during this period.
Due to his boastful appearance and significant success in every casino he stepped foot in, Ken Uston was quickly banned from most largest casinos worldwide.
But, this didn't stop him from continuing to play. Uston would go on to play in casinos by dressing in various costumes and outfits to conceal his identity.
He also impacted the game in another significant way. After being banned by most casinos in the US, Ken Uston filed a high-profile lawsuit against the casinos that banned him.
He got a positive ruling that card counters can't be banned from the casino simply for counting cards at blackjack.
In response to his lawsuit win, casinos quickly changed their rules to include multiple decks to discourage card counters and increase the house edge.
5. Bill Benter
Bill Benter's professional blackjack career was very short but extremely profitable. He mainly played the game during the early 80s.
That said, he can no longer play blackjack anywhere in the world, as his name is blacklisted by almost every notable casino after he was caught counting cards.
Soon after, Benter devised an analysis computer program for the horse racing market. This invention garnered him almost one billion dollars.
Besides being a highly successful professional blackjack player and horse racing bettor, Bill Benter is an inspiring story all-around.
He is a big philanthropist and frequently contributes to many different noble causes in the United States and Hong Kong. He has donated millions of dollars over the years.
4. Arnold Snyder
Arnold Snyder is one of the seven original inductees in the Blackjack Hall of Fame. He deserved this legendary status thanks to his innovation in professional blackjack techniques and lifelong dedication to the game.
Snyder was the first player to popularize the now widely accepted idea of making a living by playing blackjack in casinos.
Snyder taught himself blackjack by playing at low stakes. After mastering the game, he shifted his attention to reading how blackjack dealers shuffle their cards.
He would combine this information with the card counting techniques invented by his blackjack predecessors to gain an advantage over the house.
He is significant in shaping the game of blackjack, as he was the first successful and popular blackjack player to publish books covering how even radically simplified card counting techniques still provide great earnings.
Some of his must-read works include "The Blackjack Formula," "Blackbelt in Blackjack," and "The Blackjack Shuffle Tracker's Cookbook."
3. Edward Thorp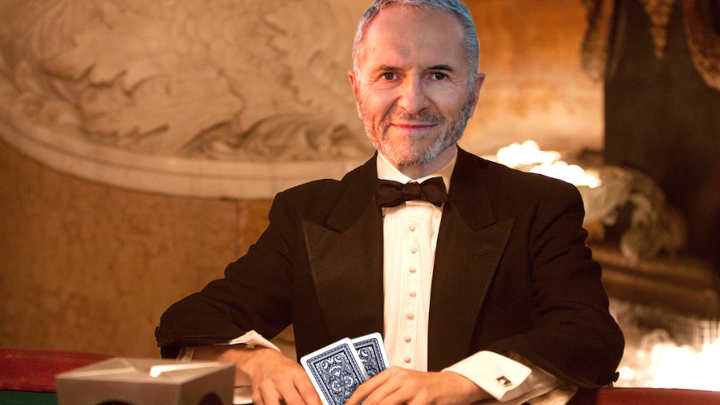 Edward Thorp is an American math professor and hedge fund manager gone a professional blackjack player. In the blackjack world, he is known as the author of the iconic "Beat the dealer" book.
Published in 1966, this book sold over 700,000 copies and even earned a place on the New York Times bestseller list for some time. In this blackjack must-read piece of literature, Thorp mathematically proved that he could overcome the casino's house edge by counting cards.
In fact, his love for blackjack was the reason why he started working on techniques that would end up being card counting as we know it today.
He started playing blackjack in the 1950s while developing different blackjack game theories.
Based on all of his achievements in blackjack and his significant contribution to shaping the game, Thorp was an inaugural member of the Blackjack Hall of Fame.
Besides playing blackjack, Thorp also applied his vast mathematical knowledge in baccarat, in which he was also a very successful player.
He also used his mastery of statistics and probability to gain a fortune on the stock market by exploiting anomalies in the securities markets.
2. James Grosjean
Arguably the most famous representative of the younger blackjack generation, James Grosjean is currently the youngest player in history to join the Blackjack Hall of Fame.
He started playing blackjack professionally while studying economics at the University of Chicago. Due to his expertise with numbers, Grosjean quickly realized that he could leverage legal advantage play to get an edge when playing blackjack.
With blackjack being a big part of most of his life, Grosjean has devised many strategies for advantage play, which are today used by many blackjack enthusiasts all around the globe.
Like the previous item on our list, James Grosjean is mainly known for his super-successful gambling book "Beyond Counting: Exploiting Casino Games from Blackjack to Video Poker."
Grosjean is also regarded as sort of a folk hero in the blackjack community because of his legal victories over two major casinos.
More precisely, in 2005, he won a jury verdict against the Imperial Palace, in which he received just under $600,000. He also won a jury verdict against Caesars Palace.
1. Don Johnson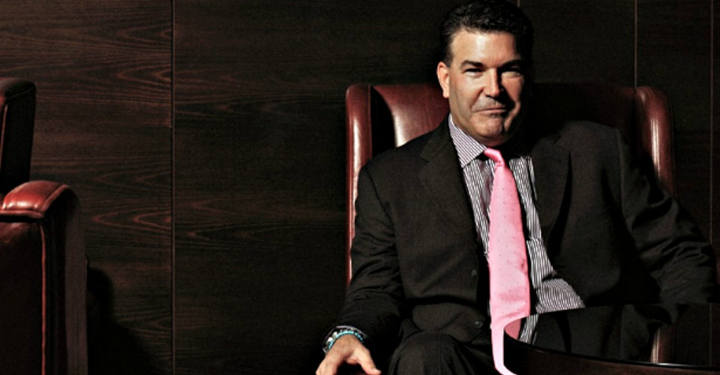 Source: theatlantic.com
Appropriately carrying the same name as one of the coolest guys of the 80s, Don Johnson, the blackjack player, is one of the coolest and most successful blackjack pros to ever play this game.
He's primarily known as the blackjack legend who won more than $15 million in three different Atlantic City casinos in a span of just six months.
One of his most famous games was at the Tropicana, in which he won over $1.2 million during a 12-hour marathon. Even more impressively, Johnson profited $800,000 in just one hand.
The record of this particular round shows that he bet $100,000 and was dealt two eights, which he promptly split. He then got another two eights and split again.
He then got twos and threes across his hands, allowing him to double down and wager $800,000 in total. In the end, the dealer busted, and he won an astounding $800,000 profit.
During his playing years, Don Johnson always stated that he never resorted to card counting strategies. Moreover, the casinos he played at determined that Johnson indeed didn't count the cards.
So, while Don Johnson's success led to him being banned from many casinos, his reputation as one of the most successful blackjack players prevails to this day.