Best Slot Machines to Play – RTP, Volatility, and Other Things to Consider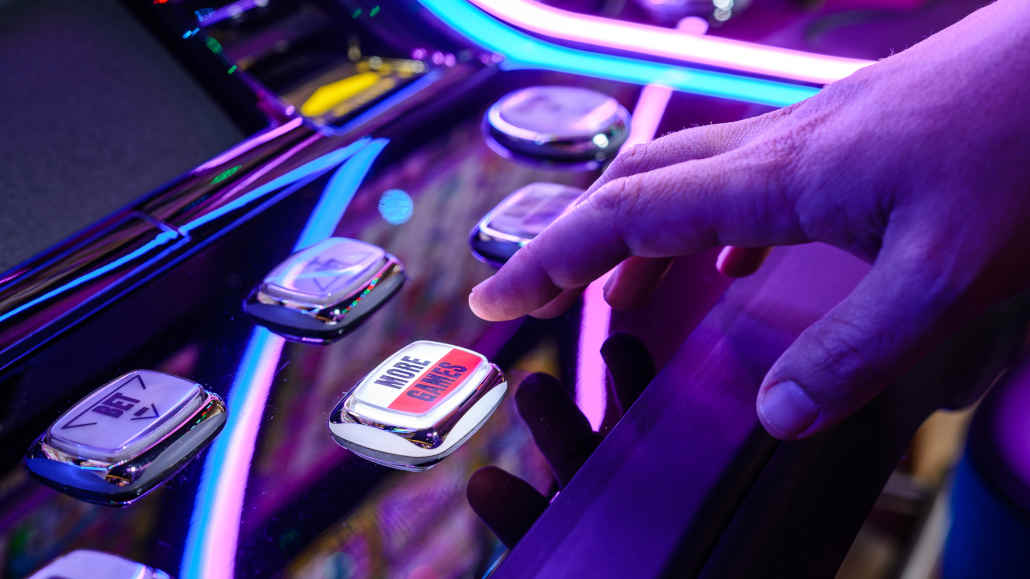 Best Slot Machines to Play – RTP, Volatility, and Other Things to Consider
If you're an experienced slots player, you probably know how to pick out the best slot machine based on the most useful criteria.
But, what to do if you're just starting out and don't know much about slots? If you're wondering this, you've come to the right place!
On this page, we'll discuss the most important things that play into determining how good a slot machine is. From RTP to volatility and other factors, we'll cover everything you need to know so you can always pick the best slot machine for yourself.
Lastly, we'll share a few best slots to play based on our criteria. Let's jump right in!
What is RTP?
The first factor we've mentioned in the title was RTP, so it'll also be the first thing we cover in the guide.
If you're a beginner slots player and don't know what RTP is, it stands for Return to Player. To put it in simple words, this is how much money you can win on a particular slot over time. RTP values are expressed in percentages.
For example, if all of your bets make up 100% and the slots RTP IS 96%, it means that you're losing 4% of your money to the casino over time.
This 4% amount is also known as a house edge. The house edge is a predetermined percentage every slot game comes with. Its main purpose is to ensure profits for the casino.
When talking about RTP percentages, it's crucial to remember that they are calculated over very long periods, hundreds of thousands if not millions of spins.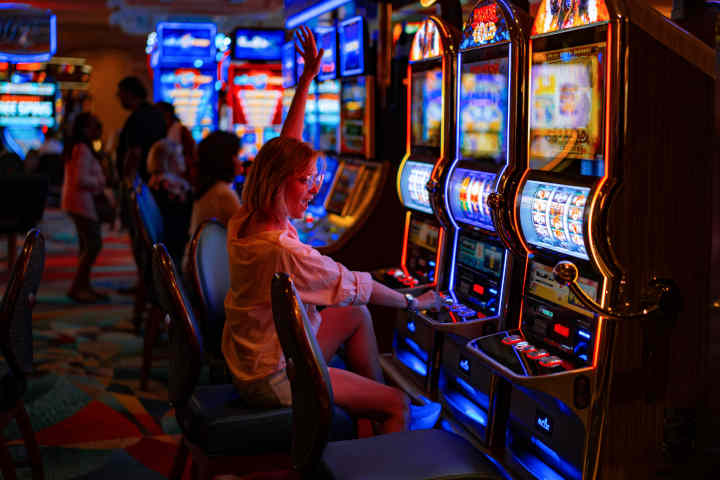 They matter if you want to focus on one game for the long run. If you just play the slot machine for an evening or two, the RTP percentages don't matter that much.
With that in mind, how to know what are good slot RTP percentages? It's generally accepted that slots with an RTP of 98% or above are great. But, they are also few and far between.
Most slot machines fall in the mid-range between 97.99% and 94%. These are still favorable and offer you good value for your money.
Lastly, slots with an RTP of 93.99% or lower are less than ideal, and you should avoid them if you can.
RTP percentages can also significantly differ depending on whether you're playing in an online or a land-based casino. More precisely, online casinos generally offer higher RTP values in their slots.
This is because land-based casinos have the freedom to adjust the RTP values in their machine. So, they typically set it a few percentages lower than what you'll find in an online casino.
What Is Volatility in Slots?
Apart from the slot's RTP percentage, volatility is arguably the second most important factor to pay attention to.
In short, the slot's volatility determines how you will win your money when playing a specific slot machine. In other words, it's the game's overall risk factor. In this regard, there are two main types of slots:
High Volatility Slots – These types of slot machines pay out rarely, but when they do, the amounts are usually momentous. So, while they are riskier and require more money to play with than low volatility slots, they are also potentially much more rewarding if you have the right strategy and bankroll management plan.
Low Volatility Slots – The opposite of high volatility slots. These slot machines offer significantly smaller payouts but pay out more often. Generally advised for beginners and gamblers who aren't very risk-prone.
Some gambling experts also consider "medium volatility slots" as the third type that bridges the difference between these two and draws characteristics from both.
But, to make things clearer, we've just divided volatility into the two above types. Both low volatility and high volatility slots are readily available in large quantities in both land-based and online casinos.
So, all that's left for you is to pick the kind that best suits your bankroll and gambling style.
If you have a small bankroll and don't want to wait long in between wins, low volatility slots are the better options for you.
On the other hand, if you have the patience, money, and composure to play for big wins far in between many losses, high volatility slots are the way to go.
Additionally, we should also mention that casinos unfortunately rarely list volatility as transparently as they list RTP percentages. So, there are only two ways to find out the specific lost machine's volatility.
The first method is to use Google and hope that your search provides enough information or look up tips from players who previously played the same slot.
Another way is to play the game for yourself and see how it pays. If you're doing it online, you can do so for free by playing the slot in demo mode.
By doing this, you can save your money until after you find out whether the game's volatility works for you.
Top Five Best Slots to Play at a Casino
Finding the best slot machines is often an unforgiving task. Moreover, no one can really tell you what the best slot machines are, as every slot player has different interests and preferences.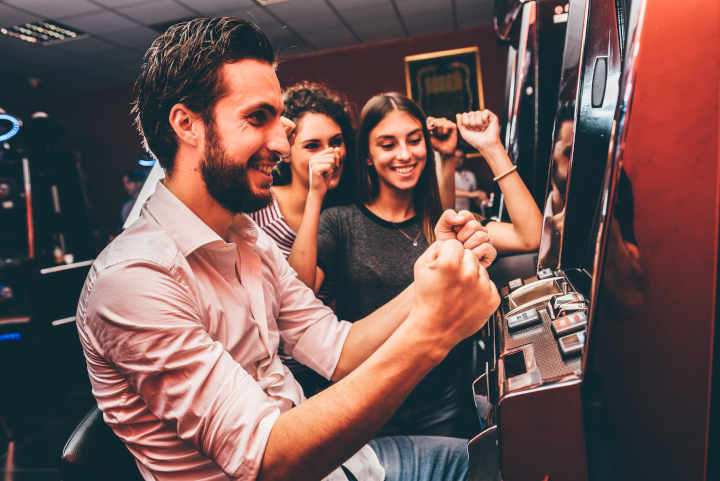 Not to mention, not all of us have the same bankroll size.
But, all of this aside, we've summed up the five best slot machines to play if you want to get the most from your money in the long run:
5. 1429 Uncharted Seas (Thunderkick) – 98.6% RTP
Made by the Swedish casino game developer Thunderkick, 1429 Uncharted Seas is a gorgeously designed and very straightforward slot game.
With five reels and a total of 25 paylines, this game features expanding wilds in the base game. There's also a free spins bonus that provides up to a whopping 100 free spins.
4. Jackpot 6000 (NetEnt) – 98.9% RTP
Developed by NetEnt, another big-name casino software company, the Jackpot 6000 is a slot with just three reels, three rows, and five fixed paylines. But, don't let this simplicity throw you off.
Jackpot 6000 is a very rewarding game. With few bonuses, a Supermeter mode, and a fixed main jackpot, this slot can provide you with some great winnings without being too volatile.
3. Ooh Aah Dracula (Barcrest) – 99% RTP
Ooh Ahh Dracula is a simple five-reel three-row slot machine. What differentiates this slot game from other high-paying slots on our list is that it's filled with bonus features.
You can get tons of free spins and maximize your winning chances in the game without risking any money. Plus, its spooky and uncanny theme makes for some very entertaining slot gambling sessions.
2. Mega Joker (NetEnt) – 99% RTP
Made by NetEnt, the Mega Joker slot is a classic slot with a lot to offer. It features a traditional fruit-themed design with just three reels in its main game part.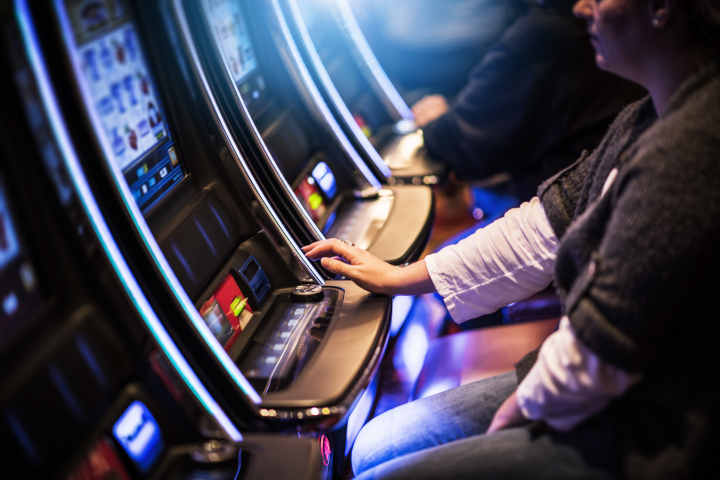 Despite the simple design, this slot has some exciting features, like the Supermeter mode. On top of this, there's also a progressive jackpot feature that can deliver some very nice wins.
1. Ugga Bugga (Playtech) – 99.07% RTP
Ugga Bugga has been around for quite a while but is still at the very top when it comes to the best-paying slot games. Made by the reputable Playtech software company, Ugga Bugga is a fairly simplistic low volatility slot.
It doesn't have any super-advanced game mechanics. The wild symbol is the only bonus feature in the game. However, this simplicity is why Ugga Bugga has such a high RTP percentage.
Some More Tips for Picking the Best Slot Machine
The slots we've recommended above are just our top five picks, but there are many other slots worth your attention. Regardless of whether you're playing online or in a land-based casino, there are hundreds if not thousands of slot games to pick from.
To help you make sure you always choose the most suitable option for you, here are our additional tips for picking the best slot machine:
Don't Pick the Obvious, Advertised Games
Much like you are playing to win, the casino is also in it for the money. So, remember that the house is not your ally.
With that in mind, you shouldn't unquestioningly accept the games it advertises the most. Usually, these games are much less favorable than the titles that aren't in the spotlight.
If you're playing in a land-based casino, this means avoiding the big-name games in the room's entrance and walking to a bit more secluded area where some less-known slots are.
The same goes when you're playing online. Don't click on the games on the homepage or those featured prominently in the library. Do your research and pick only the most generous games.
Avoid Branded Slots
In line with the previous tip, you should also avoid playing licensed slot games. Sure, a James Bond or Marvel-themed slot may be visually appealing, filled with features, and fun to play.
But, it will also eat up your money faster than you'll notice it. So, if you're looking for the best prospective payments, the top slots to pick are those with simplistic themes, straightforward gameplay, and without too many in-game features.
Valuable General Advice for Playing Slot Machines
No matter how much time you invest into research or how careful you are, you should remember that slot games are completely random.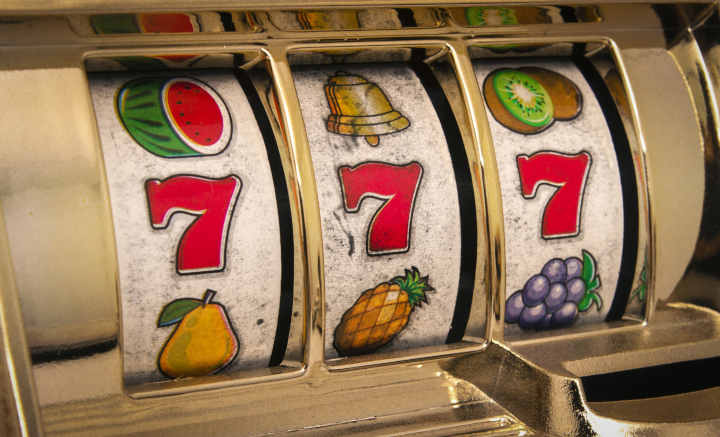 In other words, it all comes down to pure luck. That said, to capitalize on your luck, you also have to put yourself in a winning position. To do so, here's some general advice to keep in mind when playing slot games:
Only Play at Trusted Sites – It all starts with the casino you're playing at. This is especially important in the online landscape as it helps you avoid fake online casinos that just want to scam you. Check for the casino's licenses and make sure it's reputable and trustworthy before playing any slot games on its platform.
Always Do Your Research – Another useful tip to remember is that you should never be too lazy when researching. Read gambling forums, comparisons, and review sites to ensure the game's right for you before playing.
Take Advantage of Free Spins – This is another tip that primarily applies to playing slot games online. Many online casino sites regularly offer their customers free spins promotions on specific slots. This is basically free money you can use to win more. Just read the free spins bonus T&Cs before claiming the offer.
Have a Dedicated Bankroll – Having a separate gambling bankroll is one of the most important things you need to implement if you want to play slot games long-term. This is because it allows you to keep track of how much you're winning and losing. It also prevents you from spending more than you can afford.
Know When to Stop Playing – Lastly, knowing when to quit is an invaluable skill every slot player should master. It doesn't matter how lucky you are or how well the slot machine pays, you'll inevitably run into a slump. Knowing when to cut your losses and quit can save you a lot of money you'll be able to bet on your next session.
Which Slot Machines Pay the Best – Summing It Up
Picking the best possible slot machine every time you play is crucial if you want to give yourself the best value for money and provide optimal long-term winning possibilities.
And, when it comes to this, RTP and slot volatility are certainly the two most important factors to consider. But, as we've discussed on this detailed page, they aren't the only two aspects to pay attention to.
Hopefully, we've managed to point you in the right direction and provide you with all of the necessary tools to pick the best-paying slot machines and slots that generally suit you the best.
Apart from that, we remind you to remember the additional general tips for playing slots, and you'll surely have a great time during your gambling sessions!
Best Slot Machines to Play FAQ
How do I pick a slot machine?
The answer to this question is purely subjective and depends on several factors. If you have a small bankroll, you should pick a low volatility slot.
If you're chasing big wins and can afford to lose money in the process, you should pick a high volatility slot. For players who are in it for the long run, you should pick a basic, minimalistic slot with good RTP values.
Are slot machine payouts really random?
Yes, all slot machines featured in regulated online and land-based casinos are completely random. This is because they use RNG (Random Number Generator) programs to always produce random numbers and results.
This means that slots are impossible to fix, and no future results are influenced by past payouts.
Can I manipulate a slot machine to get a better payout?
No, because slot machines are completely random, whether you win or lose only depends on luck. While it was possible to influence older fruit machines in the past, modern slots are just too advanced.
So, although this myth has prevailed over the years, there's no way to fix a slot machine to get better outcomes.