Daniel Negreanu Net Worth – How Rich Exactly Is the Famous Canadian Pro?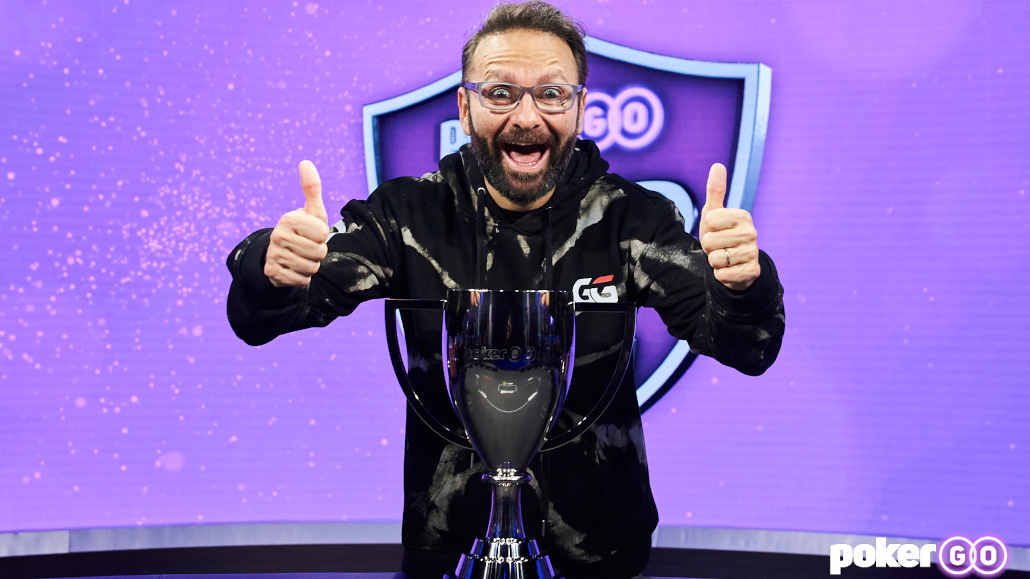 Daniel Negreanu Net Worth – How Rich Exactly Is the Famous Canadian Pro?
After a quick Google search, you can easily find what Daniel Negreanu, one of the most famous poker pros of all time, is worth.
To be precise, looking at his poker winnings, Negreanu currently ranks third all-time on the poker winnings list, with total winnings of over $46 million.
Moreover, looking at his overall net worth, Negreanu is currently worth at least $60 million. But, we're not here only to share this impressive number and leave you at that.
In this detailed look into Daniel Negreanu's career, profits, and net worth, we'll go over his entire career, from his first wins to his biggest achievements, to see how Daniel Negreanu became one of the most successful poker players ever to sit at the felt table.
Daniel Negreanu Net Worth Timeline – From Beginner to Legend
To get a full perspective on Daniel Negreanu's net worth and how he got to where he was, we want to answer more than "what is Daniel Negreanu's net worth?"
Instead, we want to look at how he amassed such impressive prize money over the years and outline his path from a promising poker player to a legend of the game.
The Early Years
Daniel Negreanu was born in Toronto, Ontario, in 1974. He started getting into cards when he was a child and learned to play poker when he was 15 years old.
Only a year after, he was already hustling people in bars by playing poker and other games. As a fairly poor high school student, Negreanu dropped out before graduation and pursued illegal poker games around Toronto.
At 22 years of age, Negreanu saved up for a solid poker bankroll and went to Las Vegas to become a professional poker player.
However, this was far from the ideal start, as Negreanu quickly lost most of his bankroll and was forced to move back home to save money and rebuild it.
During 1997, he recorded a few good results, but not enough to make a living from the game. His biggest win came at the end of the year when he won the 1997 World Poker Finals in several events and went home with over $50,000 in total.
That said, this was nothing in comparison to what he was about to do in 1998, the year he won his first WSOP bracelet and a prize of nearly $170,000.
Negreanu followed up this result with a first place at the 1999 United States Poker Championship, for which he won a prize of $210,000.
Meteoric Rise to Fame
From his big win in 1999 up to the start of 2002, Negreanu didn't really note any major wins or overly-impressive prizes.
However, with a few good wins in 2002 and a new WSOP tournament triumph in 2003, Negreanu made it known that he was here to stay and that this was only a beginning.
In 2004, he recorded his most profitable year to that point, collecting several prizes over $1 million and many more worth several hundred thousand dollars.
In 2005, he only grabbed one big prize, finishing third at the Jack Binion World Poker Open. However, he quickly got back on his feet, winning over $755,000 by finishing first at the 2006 WSOP Circuit.
Maintaining Stable Results
The period between 2007 and 2013 saw a steady and consistent Negreanu who didn't win any massive prizes but maintained stable results and good profits.
There were a couple of good wins during that period, with the most notable one being the 2013 first place position at the WSOP Asia-Pacific, for which he won a prize of over $1 million.
A few months after this win, Negreanu won another WSOP bracelet, this time at WSOP Europe in France.
This bracelet carried a prize of just under $1 million with it. But, these two huge wins in 2013 were just an overture for what was to come in 2014.
Cementing His Legacy
Although already a very successful poker player by this time, Negreanu managed to bring his game to a whole new level in 2014 and record the best results of his career.
He started the year with a fourth-place position at the Aussie Millions Poker Championship, for which he won a prize of over $1.1 million.
A few months later, Negreanu finished second in the 45th WSOP tournament, collecting his biggest tournament prize to date, as he won close to $8.3 for this achievement.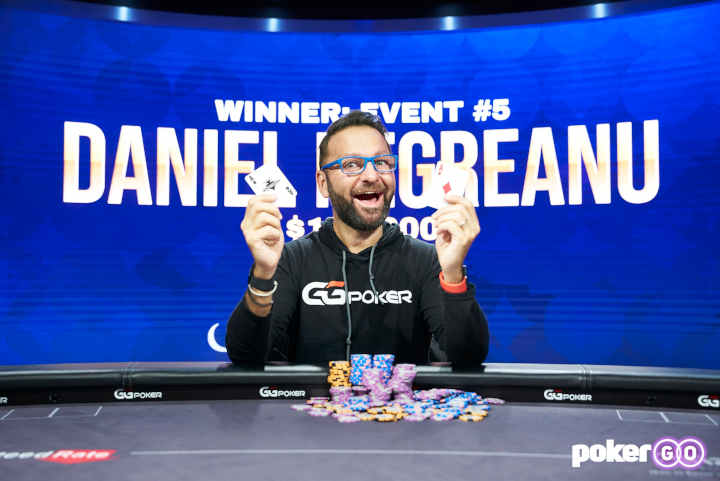 Images courtesy of PokerGO
In the next couple of years, Negreanu maintained good results but didn't manage to break the $1 million prize barrier in any tournament.
To further ensure his place as one of the best poker players of all time, Negreanu finished second at the 2018 Super High Roller Bowl.
He was rewarded a $3 million prize for this position. Negreanu didn't stop after this, as he still collected several prizes of a couple of hundred thousand dollars or more during 2021 and 2022.
Additional Activities That Boosted Negreanu's Net Worth
As mentioned initially, Negreanu has earned around $46 million playing poker. However, going by what most sources say, he is currently worth around $60 million.
So, where does this difference come from?
The answer is simple. Daniel Negreanu is one of the most popular poker players and gamblers of all time. He is also arguably one of the most marketable poker pros ever.
And, as is the case in entertainment, the most marketable personalities often get brand deals and sponsorships to put their face on various products.
With this in mind, Negreanu has signed a couple of very lucrative sponsorships throughout his career.
Most notably, he signed a sponsorship deal with the poker giant PokerStars in 2007. This fruitful partnership lasted for twelve years before they parted ways in 2019.
There's no precise information on how much Negreanu profited from this deal. But, rumors say that he made at least a couple of million dollars each year for being a PokerStars brand ambassador.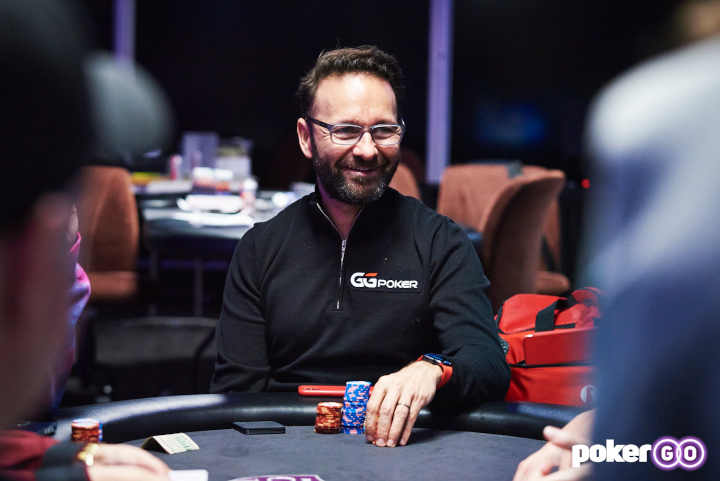 A few months after Negreanu and PokerStars ended their partnership, the poker legend signed with GGPoker, one of the fastest-growing sites at the time.
And, fast-forward a few years, we see how immensely GGPoker has grown, proving that this was a great financial decision for Negreanu.
Again, there's no precise information on how much Negreanu gets for this deal, but we can assume he's getting paid handsomely for the reputation he has built for himself.
Add to this numerous other smaller sponsorships, brand deals, and other marketing gigs he had over the years, and it's not difficult to imagine that Daniel Negreanu's net worth could be even higher than the $60 million net worth estimate.
Daniel Negreanu's Five Biggest Career Prizes
As we've mentioned before, Daniel Negreanu's successes and winnings propelled him to third place in the all-time list of the most winning poker players. With that in mind, let's look at Daniel Negreanu's five biggest career wins:
5. $1.1 Million – 2014 Aussie Millions Poker Championship, Melbourne
While finishing in fourth place at the 2014 Aussie Millions Poker Championship isn't something Negreanu, being a massive competitor, would brag about, this is something that still stands as one of his biggest career prizes.
In a tournament in which Phil Ivey, Isaac Haxton, and Mike McDonald finished in front of him, Negreanu still went home with $1.1 million.
4. $1.7 Million – 50th World Series of Poker, Las Vegas
This was Daniel Negreanu's most recent $1+ million profit, occurring in 2019 at the 50th WSOP tournament.
He came in second place right in front of Nick Schulman and behind Keith Tilston. This was Tilston's biggest win and first WSOP bracelet against an opponent few poker players would want to match up.
3. $1.77 Million – Five-Diamond World Poker Classic, Las Vegas
Unexpectedly, the only win in his top five career earnings, the first place at the Five-Diamond World Poker Classic tournament came with a prize of close to $1.8 million.
Negreanu beat Costa Rican poker legend Humberto Brenes to win the trophy and his third all-time biggest money prize.
2. $3 Million – 2018 Super High Roller Bowl, Las Vegas
Negreanu's second position at the 2018 Super High Roller Bowl netted him a profit of a cool $3 million. He was bested by another poker legend in the making, Justin Bonomo, who is currently on a path to becoming the top poker earner of all time.
1. $8.2 Million – 45th World Series of Poker, Las Vegas
Surprisingly enough, Negreanu's biggest profit from a live poker tournament didn't come as a result of a first-place position.
He won $8,288,001 by coming in second place at the 45th World Series of Poker in 2018. Daniel Colman, who won the heads up skirmish, took home just over $15 million. Still, even this second place was enough for Negreanu to collect a record paycheck.
To go a bit deeper into these numbers, it's interesting to see just how consistent Negreanu was throughout his career.
Unlike some poker pros that have recorded only a few massive wins and not many other successes, Negreanu's career has taken him on an entirely different path.
To be more precise, for a player with over $46 million in live earnings, it's surprising that he only has two wins that top three million dollars.
Moreover, he only has eight total wins of at least one million dollars. The rest of his profits are just the product of a steady and stable career that has lasted for quite a while.
Small Ball Poker – How Negreanu Earned His Millions
Although many poker players continue this term a bit outdated, it's no secret that Daniel Negreanu made his career playing small ball poker.
While he may not have invented it and wasn't the only player to use this strategy, he's certainly the one that perfected the small ball poker strategy and played a significant role in popularizing it.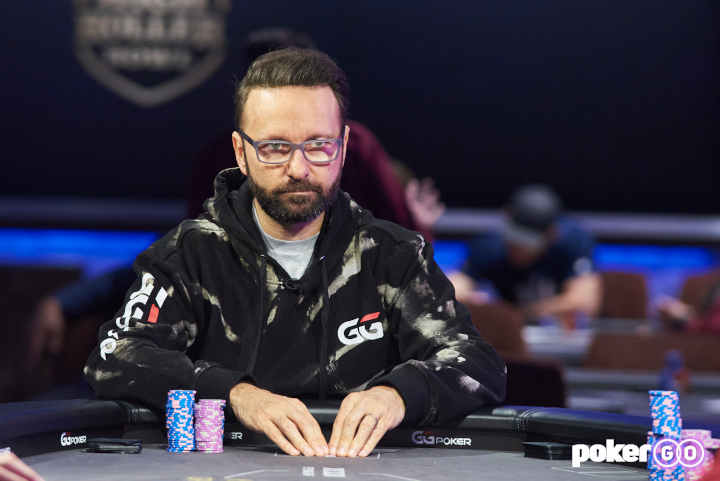 So, what is small ball poker? In simple terms, this isn't some ground-breaking strategy, as any skilled poker player can learn it.
Small ball poker involves playing a wider range of hands and playing them more aggressively. But, it's done so by making small raises and small bets so as not to lose too much money.
With this in mind, it's apparent that small ball poker works best in early poker tournament stages when the blinds aren't so big in comparison to the players' chip stacks. Here are some key aspects of small ball poker:
Controlling the Pot -Small ball poker players like Negreanu must master the art of keeping the pot small. This is mainly to minimize the risk of losing too much money in case of a bad outcome.
Finding Cheap Opportunities – Negreanu's ability to find great hands on the cheap has allowed him to always get the best value, especially for big hands made with connectors, small pairs, and similar cards. There are countless examples of Negreanu beating his opponents this way.
The Appearance Sells It – To be successful at small ball poker, players need to project themselves the right way to the opponents. And, if you've watched any Negreanu video online, you probably know how well he sells his image at the table.
The Skills After The Flop – One of the aspects that separate Negreanu from many other small ball poker players is his ability to excel after the flop.
Using His Net Worth for Good
It's always good to see poker players who have made big careers give back to the community or help improve the lives of people in the parts of the world that need it the most.
Negreanu is no stranger to this, as he's made many appearances in charity poker tournaments over the years. Moreover, in 2009, he also founded the Big Swing annual charity golf tournament.
Negreanu also maintains huge popularity in the poker community and has collected numerous accolades over the years. This includes awards for poker's best ambassador, national player of the year, and many others.
Hopefully, you've found this Daniel Negreanu net worth overview interesting and learned some new facts about one of the best and most successful poker players of all time!