Gas Station Slot Machines – Should You Ever Play These Games?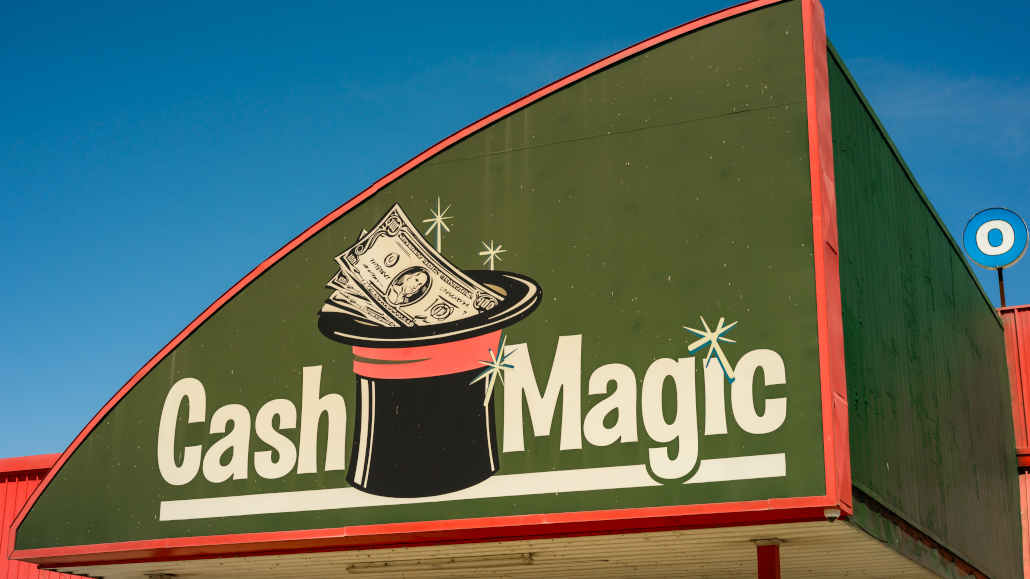 Slot machines are usually linked with casinos and gaming clubs, but that is not the only place they can be found.
Recently slot machines have become popular in convenience stores and gas stations.
Although gas station slot machines are very similar to those in traditional casinos, they are not identical.
In this article, we review gas station gambling machines and bring you everything you need to know before you start wagering your money on gas station slots.
What Are Gas Station Slot Machines
Gas station slot machines are a specific type of slot machine which is available in gas stations and local stores.
They allow customers to try their luck while they are buying gas or groceries.
If you are not familiar with casino slot machines, gas station slots might seem identical. However, experienced gamblers will spot the difference.
Slots at gas stations are, for the most part, very similar to regular slots with spinning reels and bonus rounds. The gameplay goes like this:
The player inserts money and pushes the button to start the machine
The reels start spinning
If the matching symbols line up, the player wins
Slot machines in casinos are completely based on luck. However, some gas station slots have a skill element.
The skill element in gas machine slots isn't as big as, for example, in poker, but it still requires players to use their skill in some capacity.
Furthermore, the amount of skill depends on the type of slot. It can be selecting winning play lines or playing memory games as a bonus.
The main reason why slot machines at gas stations have a skill element is to avoid laws that prohibit games based purely on luck which leads us to our next point.
Are Gas Station Slot Machines Legal?
As we mentioned in the previous section, gas station slot machines avoid licensing agreements by adding skill to their gameplay.
This puts each slot machine in a gas station into an unregulated gaming area.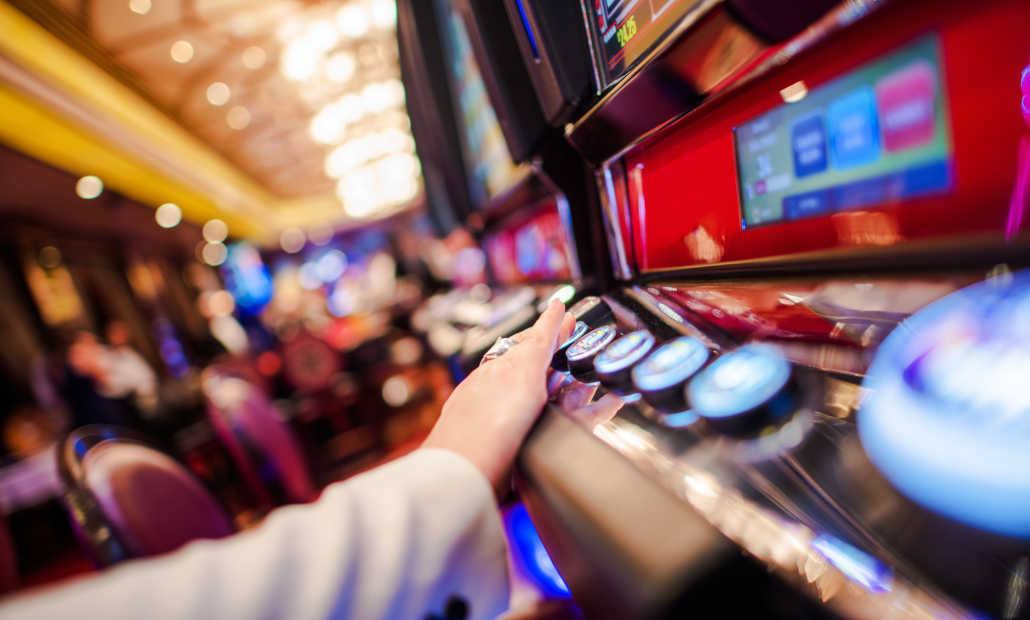 What does this exactly mean? Well, it means that gas station slot machines are not overseen by licensing bodies of the state, as is the case with regular casino-based slot machines.
The owners of these slot machines only pay regular business taxes on the income they make from them.
We must emphasize that although the word unregulated sound pretty damning, it doesn't mean that gas station slots are illegal.
It just means that there isn't a licensing body charged with controlling this type of gambling.
Gas slot machines have found their license to operate in a gray area that exists because some countries and states don't consider skill games gambling.
So, as long as there is skill involved in gas machine slots, they can operate without consequences.
But we should also note that there are places that prohibit all forms of gambling, and in those places, gas station slots are illegal, even if they are skill-based.
The Difference Between Gas Station Slot Machines And Casino Slots
As we already mention, gas station slots are very similar to casino slots, but there are some differences that are the result of their gameplay and location.
Gas Station Slot Machines Have a Skill Element
Casino slot machines are notorious for being the most popular casino game based purely on luck and random outcomes.
However, gas station slots are the opposite in this area.
During gameplay, gas station slot machines require gamblers to make decisions that will impact the outcome of the game.
How big of an impact the decision will have depends on the individual slot.
In most cases, the skill element is just there to put the machine in the grey area and allow the owner to keep operating it without the fear of facing legal issues.
This means that in most cases, gas machine slots ask gamblers to perform easy tasks like selecting pay lines or driving a car just to involve them in the game.
Location
Location is one of the main factors that make gas station slots relevant and interesting. Because let's face it, these machines wouldn't stand a chance against regular slots in a casino environment.
But because they are so conveniently available to players, they have become relevant. Most Americans live within ten minutes of a gas station, which gives them easy access to gas station slots, at least in the states that allow them.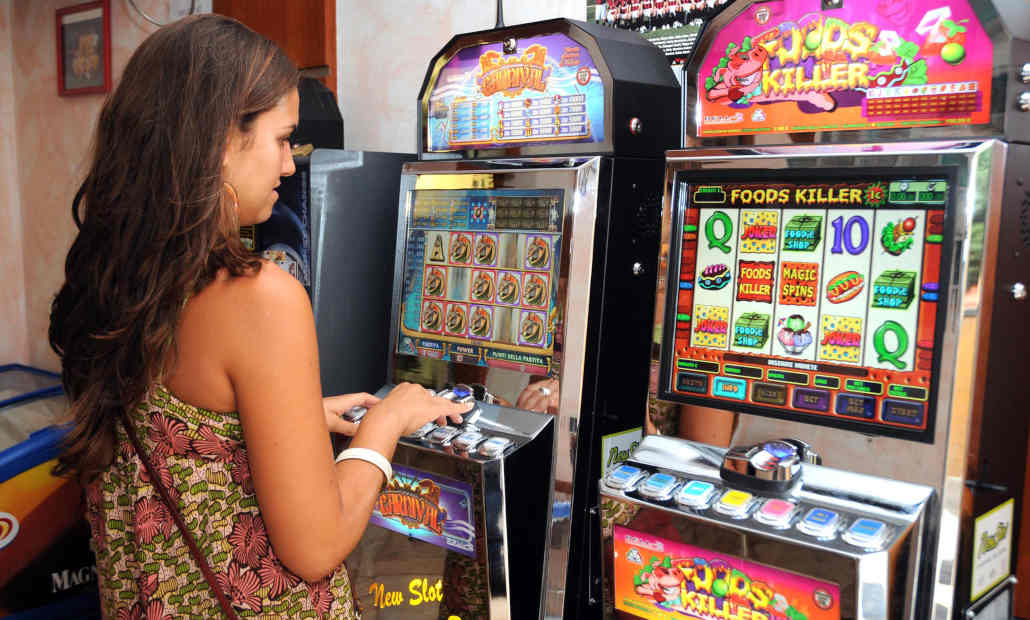 On the other hand, regular slots are available only at casinos, which means that most Americans have to plan a trip to visit the nearest casino to play casino slots.
Very Little Information Available
In most cases, casino slots are developed by famous software providers that create state-of-the-art machines with interesting gameplays and features.
They also provide casinos and players with exact information about the payout percentage.
This is not the case with gas station slots. Gas station slots are, in most cases, generic machines without much information about the manufacturer or the RTP. And they certainly don't have as many interesting features as "real" slots.
No Loyalty Programs
One of the main perks of playing slot machines in casinos is the fact that you can participate in the VIP system and receive cool comps like beverages, food, or hotel rooms.
This is what makes them worth playing for a lot of gamblers.
Gas station slots do not have established VIP programs, so there are no additional perks that will help you negate the "house" advantage.
The only thing you can hope for to improve your bottom line while playing on these machines is a lucky score.
Gas Station Slot Machines Don't Have Huge Jackpots
The only reason why many gamblers wager their money on slot machines in casinos is that they have a chance to hit a life-changing score. Progressive slot machines can offer multimillion-dollar prize pools.
And while gas station slot machines offer their fair share of jackpots, with only thousands of dollars in prize money, they don't even come close to the real deal.
Should I Play Slots at Gas Stations?
The answer to this question depends on a couple of factors:
Your schedule
Your location
If your schedule allows you to make frequent visits to the nearest casino or if you are located near a casino, you are probably better off playing slot machines in the casino.
You will have access to more games and bigger jackpots, and you can scoop the benefits of the casino VIP program.
On the other hand, if you don't live near a casino or don't have enough time to visit one, gas station slots are a great alternative.
The one thing you don't want to do is travel long distances just to play gas station slots. In that case, you are better off visiting a real casino and wagering your money there.
Where Can I Play Gas Station Slots in the US?
At the moment, Hawaii and Utah are the only two states in the US that ban all forms of gambling, including skill-based slot machines.
With this said, although gas station slot machines are not banned in other states, they are still available in only 15 of them.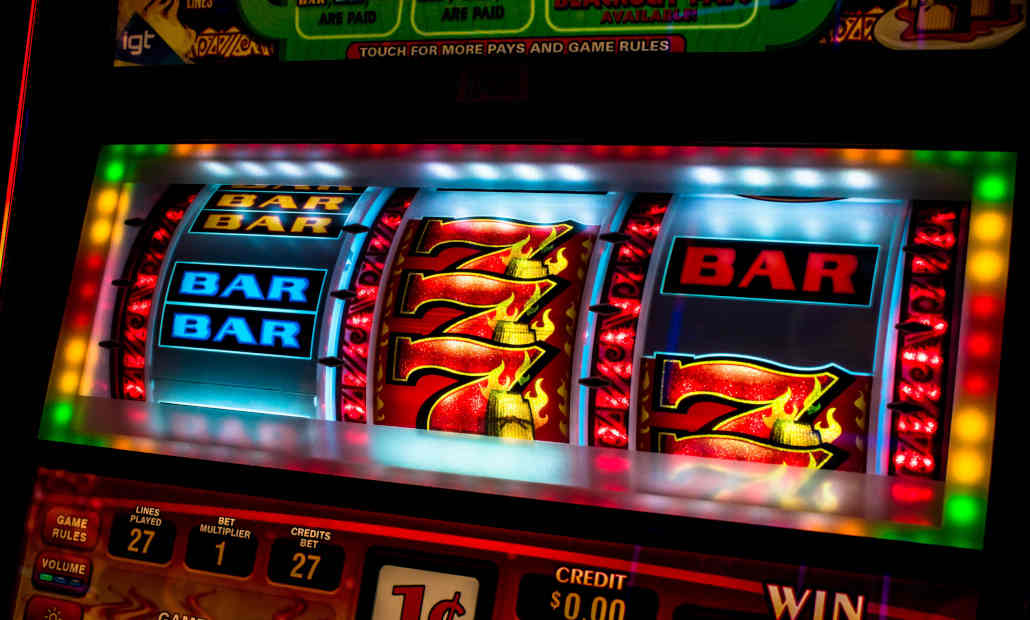 Gas Station slots are available in the following US states Illinois, Virginia, New York, Nevada, Georgia, Arizona, South Dakota, Texas, Missouri, Oregon, Montana, Idaho, Louisiana, Pennsylvania, and West Virginia.
When it comes to the number of gas station slots, Illinois leads all US states with 1,894, while Missouri has only 3.
Where Can I Play Gas Station Slots In the UK?
When it comes to slot machines, the UK is much more liberal than the US, and there are no laws that make slot machines illegal.
With this said, most of the gas stations with slots are located on busy roads around big urban areas such as London, Birmingham, Manchester, and Leeds. A lot of the gas station slots can also be found on popular roads M1, M4, and M6.