Loosest Slots in Vegas – Find the Best Paying Machines in Vegas Casinos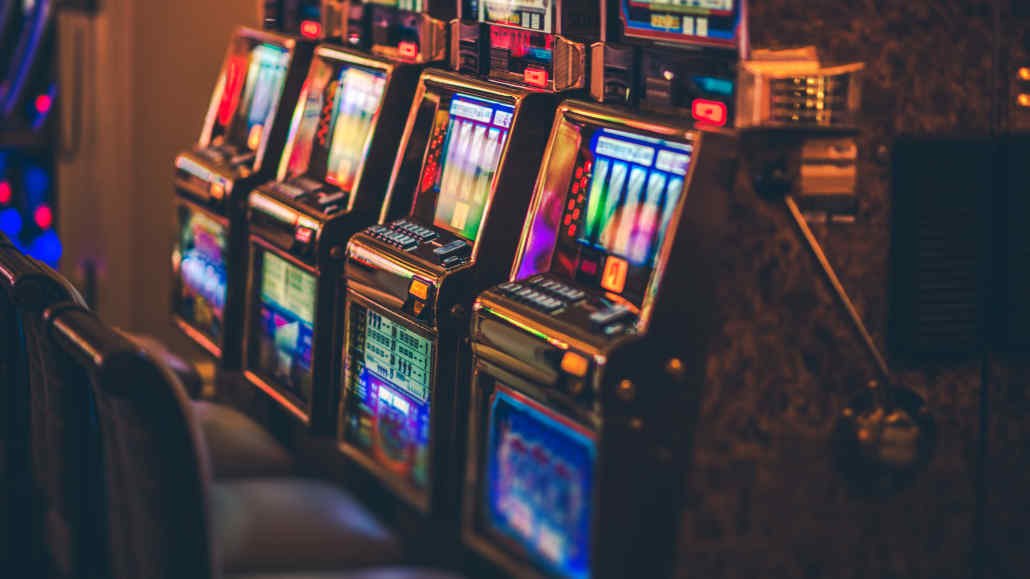 Slots are the most popular and most abundant gambling games you'll find in any Las Vegas casino.
And, while all casinos in Vegas are required to work under certain regulators and be transparent, they can have significantly differing slot games in terms of their payout percentages.
For Las Vegas gamblers, it's precisely this parameter that often influences them to think that a particular slot is loose or tight.
So, if you want to avoid tight slots and only play the loosest machines, how would you even go about it to make sure you pick the best paying slots? Let's dig into it to find out.
What Are Loose Slots?
A loose slot is a machine that offers higher payback percentages compared to the slot machine average.
Conversely, a tight slot machine has lower or "tighter" payback percentages, meaning that you get less money for your bets. This is the simplest and most accurate definition of these games.
However, if you just go by the definition, the term "loose slots" can be a bit deceiving, as many gamblers think of it being something that it's not.
For example, many casual Vegas gamblers think they have an additional advantage over the house when playing a loose slot. This couldn't be further from the truth.
The house always has the edge over you, no matter how loose of a slot machine you find.
In this regard, even though we're sharing useful tips on finding the loosest slots in Vegas, remember that winning is not always guaranteed when betting on these games.
So, even when you're playing a loose slot, it doesn't mean that every bet you place is necessarily a smart one.
Moreover, if we were to get into the semantics of it, a loose slot is only loose compared to the one that's not loose.
So even if one slot machine is half a percentage looser than the other loose slot, you should play the former slot, as it gives you slightly better payouts over time.
Tips on How to Find Loose Slots in Vegas
So, how do you make sure you find a loose slot when playing slot machines in Vegas? Well, there are many methods for doing so, and we've filtered only the top ones.
Here are some of the best tips you can use to make sure you find the best slots in Vegas.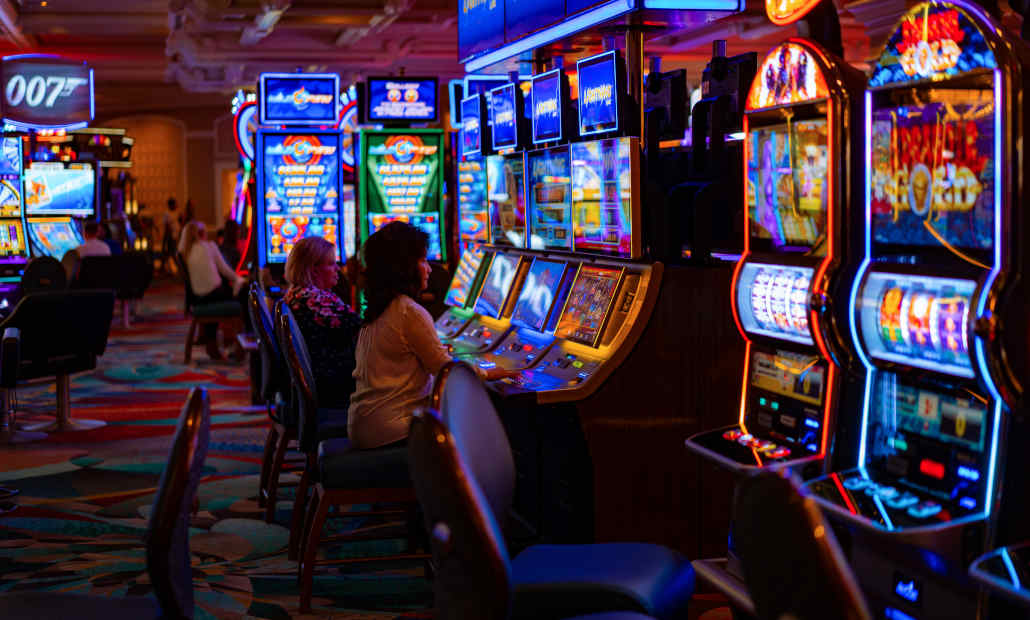 Know Where to Look For the Slot
The first and often, unfortunately, overlooked thing is to know where to look for a loose slot. Not only that, but even those gamblers who want to map casinos to find the best-paying slots in Vegas often don't understand how challenging this really is in practice.
If it were easy, every casino gambler would be playing loose slots.
But, we've prepared a few mini-tips that will help you ensure you narrow down your selection and only look at slots that have a high chance of being loose.
These tips mainly focus on what slots you should avoid, as they are likely to have lower payouts.
The most valuable one is to avoid playing slots on the main floor or near the entrances. This is because these areas often get the most traffic, so casinos know they could easily make killer profits by tightening the payout percentages.
Walk to a more secluded area, where payouts might be better because not as many gamblers are playing the slot. Additionally, avoid relying on anecdotal evidence.
Just because some players claim a slot is loose doesn't mean you should put your money on it. All of this leads to another very useful tip.
Avoid Flashy Slot Machines
When you're trying to get the best possible payouts, you should target slot machines that look the most boring and without any special bonus or gameplay features. The reasoning behind this is very simple.
As these old-fashioned and straightforward slot machines don't have any advanced features, the casino can afford to have these machines looser compared to the shiny and seemingly impressive slots.
With this in mind, you should also avoid playing progressive games if you're after the loosest slots in Vegas.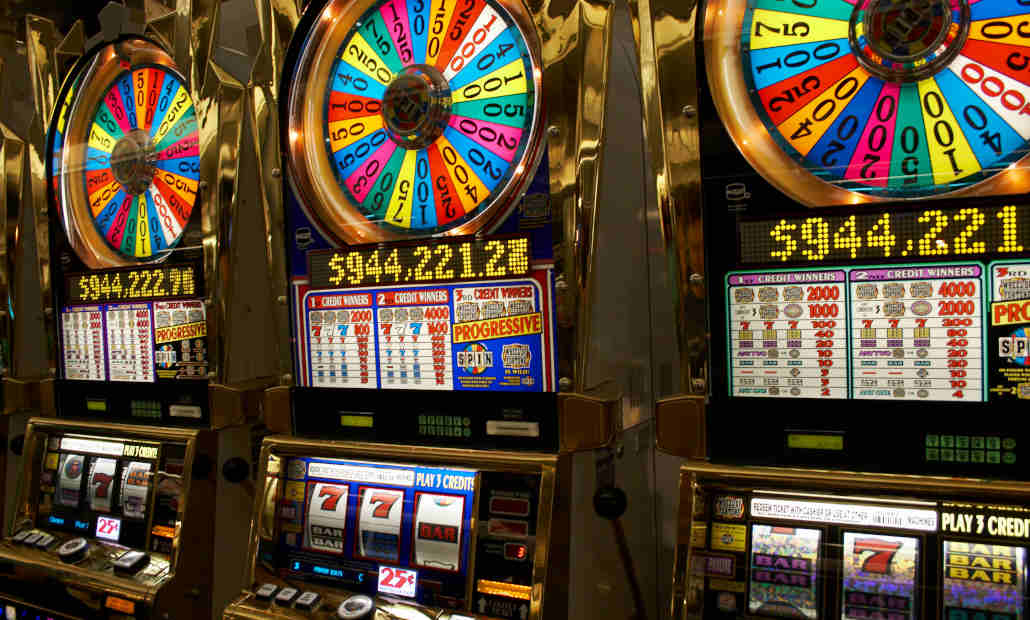 They might promise huge wins, but they will also eat up your money very quickly and generally over noticeably lower payback percentages than regular slots.
If you're aiming for steady profits, progressive jackpot slots should be at the very bottom of your list.
Avoid Lower Denomination Slots
This might sound counterintuitive at first, like we're encouraging you to risk more money than you should.
However, many gamblers don't realize that penny slots are often significantly more expensive to play than their dollar-slot counterparts. How is this even possible?
Well, in the context of this guide, it's particularly useful to know that dollar slots in Vegas generally offer payback percentages that are about four to five percent better.
On average, penny slots pay back just over 88%, while dollar slots pay back just under 93%. To better understand this, we should also look at the bottom line.
For example, if you play a penny slot with all 25 paylines and place 5 coin bets, you're betting $1.25 per spin.
So, for an hour and a total of 500 spins, you're risking $625. In comparison, if you play a dollar slot at one $1 per bet, you're risking just $500.
What's more, let's take the percentages into the equation. For the penny slot with an RTP of 88%, you're losing $78 per hour!
In comparison, with the dollar slot that has an average RTP of 93%, you're losing just $35 per hour. So, this difference can really pile up if you're playing longer sessions.
Track All Your Bets
If you're in Vegas for a longer period or are planning on putting in thousands or more spins on a particular slot game you consider loose, make sure to track your bets.
This can provide you with useful additional data you can use to your advantage.
This doesn't have to be overly complicated. For starters, write down how much money you're putting into the slot. At the end of your session, when you cash out, write how much you've won or lost.
When you know your average hourly loss, you can easily convert it into an RTP percentage. This way, you can find loose slots in Vegas slot based on the RTP.
Remember, this only works in the long run, as every slot's RTP is measured and averaged over tens of thousands of spins.
Ask the Staff
Lastly, you shouldn't be afraid to ask the casino staff, as often they can point you to the slot they think is the loosest.
You're not doing anything against the casino's policy by asking and only stand to gain better value for your bets.
Getting a helpful answer from a staff member will primarily depend on their experience in the casino.
Perhaps they play slots themselves and know what slots pay the best. Maybe they are just regularly observing other gamblers and have noticed that some slots pay out more than others.
Of course, sometimes you'll come across a casino employee that won't want to answer this question.
In some casinos, employees might even be prohibited from divulging info about the best and loosest slots. While this interaction might be awkward and uncomfortable, just be pleasant and go on your own way.
What Is The Best Casino to Win in Vegas?
With the above tips in mind, let's move to a concrete overview of how to choose the best Vegas casino to win money.
When it comes to this, it's not that much about the casino itself. It's more about where the casino is located.
To elaborate on this a bit, the most frequented locations like the Strip and Fremont Street will generally have the tightest slots.
This is perfectly logical, as they are located in the best-known part of town and attract the most players.
What's more, the majority of the players that visit these venues are casual gamblers who don't pay much attention to the topic of loose vs. tight slots.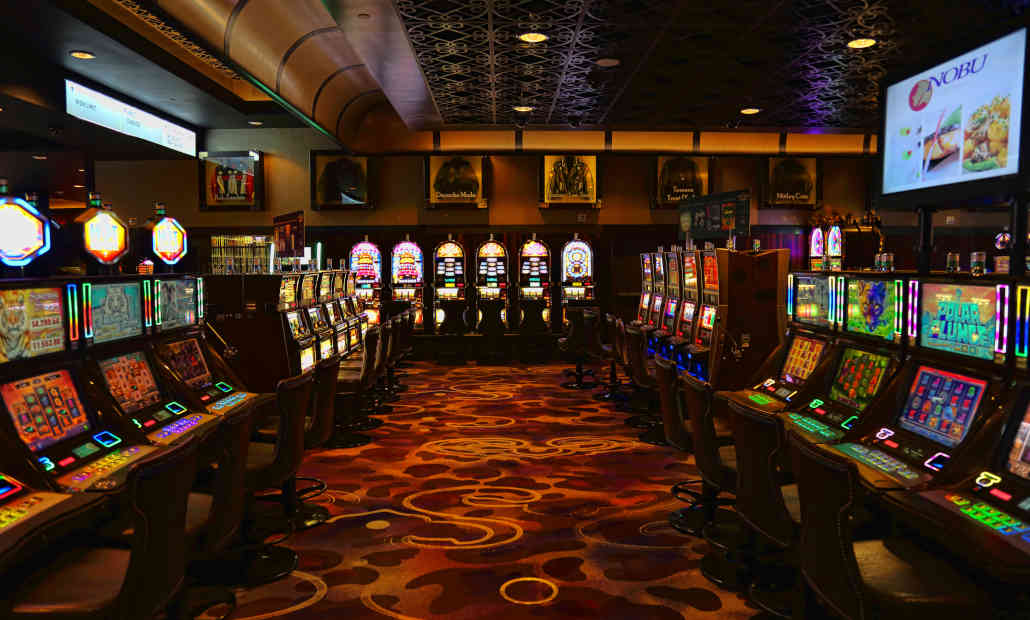 However, if winning is your top priority, you should move away from the bright lights, fancy restaurants, and famous Vegas attractions.
Instead, you should go to one of many casinos available in the North Las Vegas area or the Boulder area. These might not provide the most scenic environments for you to play in but are guaranteed to offer better payouts.
Moreover, it also matters what slot denomination you play. For example, pennies are the most popular denomination among slot machine players.
However, what most slot players don't know is that penny slots are generally tighter than those that use quarters or even dollars.
So, the best rule of thumb to keep in mind is that the higher the slot's denomination is, the looser the slot is.
This is partly why we recommend that you always play the highest denomination slot machine you can realistically afford.
Still, this doesn't mean overextending your bankroll and risking losing all of it quickly. You're statistically likely to lose money on any slot over time, so make sure to play responsibly and within your means.
What Are The Loosest Slots in Vegas?
Now that you know where to find the loosest slots in Las Vegas let's narrow down the categorization even further and discuss the loosest slots you can play. Here are our top five loosest slot picks you should look for in Vegas:
Dolphins Pearl Deluxe (Novomatic) – 95.13% RTP
If you like playing ocean-themed slots and exploring the different life that inhabits the largest water surfaces, Dolphins Pearl Deluxe will be very entertaining for you.
This is a serene and relaxing game but with relatively high volatility, making it dangerous if you're not careful. It also has a very solid RTP of 95.13%.
Wizard of Oz (SG Interactive) – 95.99% RTP
Based on the iconic movie of the same name, the Wizard of Oz slot machine belongs to an older generation of Vegas slots.
However, it's still very much popular today, mainly thanks to its fun and timeless gameplay features.
The game includes many easily recognizable symbols, making it a particular treat for fans of the movie. Of course, it's also important to mention the above-average RTP of close to 96%.
Golden Goddess (IGT) – 96% RTP
Inspired by ancient Greek mythology, the Golden Goddess slot machine offers an exciting gameplay experience and potentially very high payouts.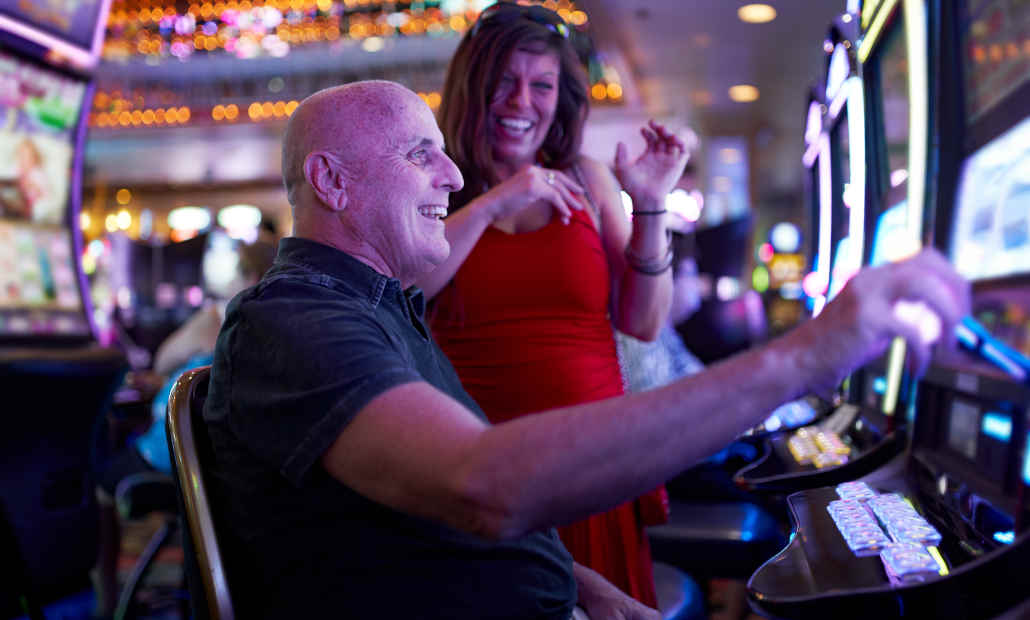 This is because this slot includes a scatter and wild symbol, as well as multiplier and free spins bonuses. Plus, with an RTP of 96%, it's easily one of the best-paying slots you'll find in land-based Vegas casinos.
Ooh Aah Dracula (Barcrest) – 99% RTP
With a cartoonish approach to the traditional Dracula theme, this Barcrest slot machine includes several bonus features that can be very rewarding.
This provides for action-packed gameplay that can be tough to keep up with if you don't have the bankroll for it.
Still, it's a very well-balanced slot that's definitely worth hunting down when looking for the loosest slot machines in Vegas.
Finding the Loosest Slots in Vegas – Summing It Up
While playing Vegas slot machines is certainly fun, everyone likes winning more than they like losing.
Additionally, if you prioritize winning over just playing for entertainment, you should remember all of the tips we shared with you in this guide, as they will help you find the loosest slots when playing in Vegas.
That said, we should also stress that following the tips isn't a guarantee of any success.
After all, it is gambling, so luck plays a significant role in determining your chances.
This is why we don't want to promise you unrealistic success, as some players will still lose from time to time.
It's crucial only to gamble as much as you can afford to lose. So, create your bankroll carefully and always stay in line with it.
Above all, enjoy your time in Vegas and make the most of what the gambling capital of the world has to offer!