Penny Slot Machines Explained – Understanding Pros & Cons of Penny Slots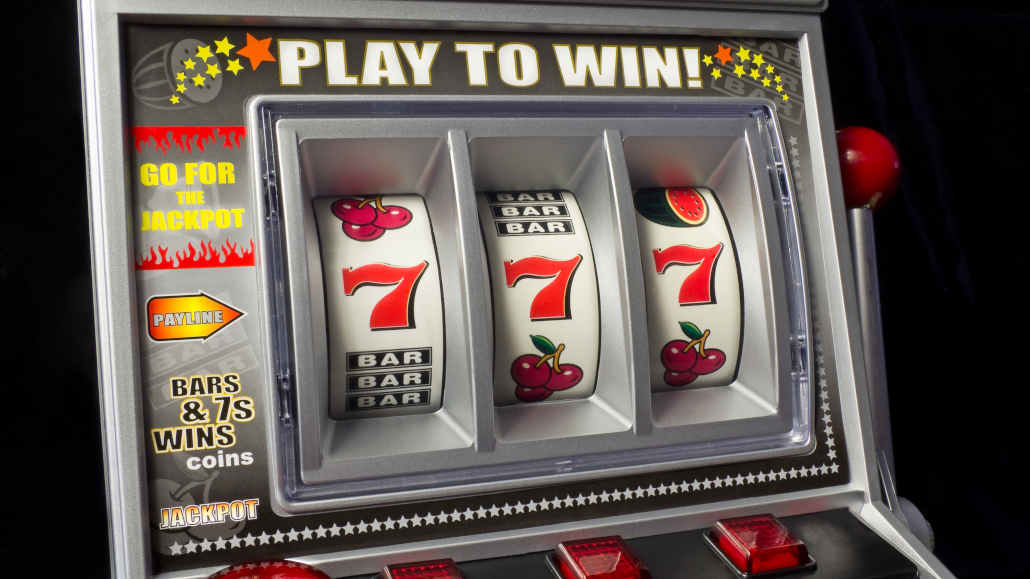 18 minutes
Last Updated: April 8, 2022
Penny Slot Machines Explained – Understanding Pros & Cons of Penny Slots
Penny slot machines rank very high among the most popular casino games and attract more players to the casino than any other type of gambling game.
There are several reasons for this, with the biggest one being the name of this game genre, alluding that you can play the game with only one penny per spin.
However, this is not actually true, as many penny slot machines can be fairly expensive to play.
Moreover, many players don't understand how penny slots work and the biggest advantages and disadvantages of these casino games.
If you want to learn everything about penny slots, make sure to read this entire guide! We'll look into the major pros and cons of these games, share some of the best penny slot machines you can play today, and some tips on how to win on penny slot machines.
What Are Penny Slot Machines?
First of all, what are penny slots, and how do they work? Going by the name, you might assume that a penny slot is a casino game that you can bet on using only one penny per spin.
However, this isn't exactly the case.
A few decades ago, penny slot machines were a real thing, and you could've played such a game risking only a single penny.
This is mainly because the games back then only had one payline. So, you were only covering one payline with a single penny.
It was pretty straightforward and easy to follow how much you're betting.
Many modern slots have kept this concept of betting only a single penny per payline, therefore keeping the name "penny slots."
However, as today's slots often have 10, 25, 50, or more paylines, you're still technically betting a single penny per payline, but the total amount per spin is significantly higher.
That aside, how do you play penny slot machines? To put it in simple terms, playing penny slots doesn't differ from playing any other type of casino slot game.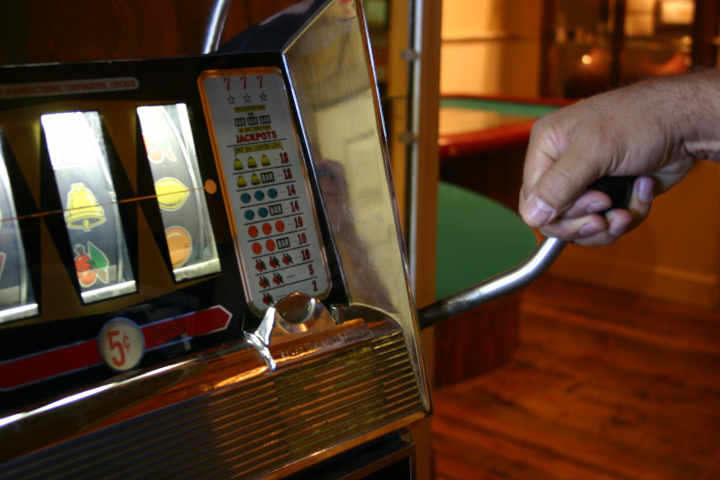 First, you'll need to choose the size of the bet you want to place. Then, all you have to do is spin the reels and hope for a winning combination.
If you line up enough of the right symbols, you'll get a payout or trigger a bonus feature if a penny slot has one.
Bonuses can vary from game to game. A number of penny slot machines nowadays even offer multiple in-game bonus features or mini-games. The most common types of bonuses are free spins and bonus multipliers.
How to Win on Penny Slot Machines
As penny slot machines are luck-based, you might think that there aren't any things you can do to increase your winning chances.
While it's true that you can't affect the gameplay in any way, you can still implement a few things that will make you a more successful penny slot player, especially in the long run.
Here are the most important things that will help you win more playing penny slot machines:
Understand The Game's Variance and RTP
Slot games don't require much skill to play, but knowing some technical details like the RTP and variance can help increase your winning chances.
In short, a variance of a penny slot machine refers to how often it pays out and how much it pays out.
High variance penny slots deliver bigger payouts but less frequently. Oppositely, low variance penny slots pay more often, but the payouts are smaller.
Besides the variance, the penny slot's RTP (Return to Player) marks how much the slot pays back to the players over time.
This is one of the most important parameters you can gauge when choosing between penny slot machines. The closer the RTP is to 100%, the better.
Have a Bankroll Management Strategy
No matter if you're playing penny slots or any other type of slot game, you should always have a bankroll management strategy you can follow.
Taking into account how inconsistent most penny slot machines can be with their payouts, having a bankroll management plan can provide you with some stability when playing these games.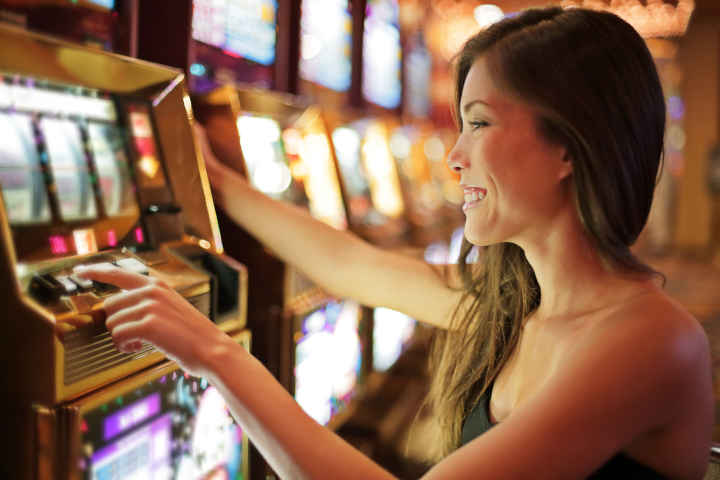 A bankroll management strategy doesn't need to be overly complicated. For instance, only tracking parameters like how much you bet and how much you lose during a session can help you better understand your betting habits and manage your bankroll better.
Plus, if you add a spending limit to your bankroll, you'll keep your money under control and that's one of the best tips we can give you on how to win on penny slot machines.
Stick With Simple Penny Slots
We all know that casino slot games are purposely made to be so colorful, thematic, and immersive to draw us in and keep us playing for as long as possible.
But, while this may be entertaining, keep in mind that the more complicated the penny slot is or the more features it has, the lower your winning odds are.
If you're already playing penny slots in an effort to get the most out of your money, make sure to keep it simple!
Avoid complex and intricately designed slot machines and stick with simple and classic choices. These are still fun to play but often offer you noticeably better winning odds.
Additional Tips on How to Play Penny Slot Machines
The tips and guidelines we've mentioned above can be very valuable when playing penny slots and directly increase your winning chances over time.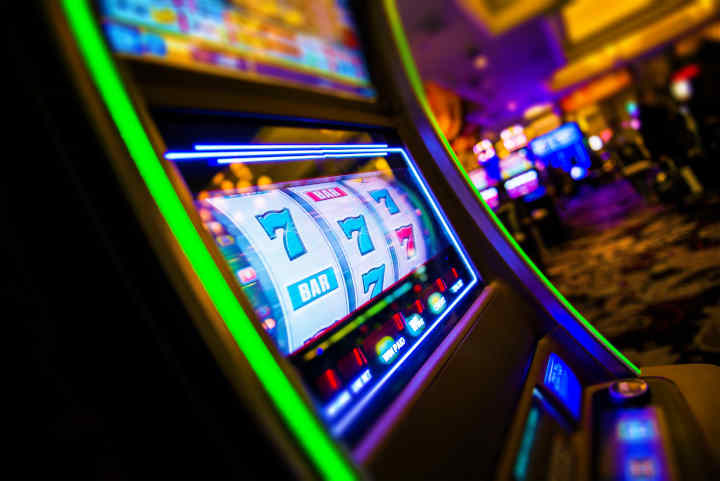 Having said that, there are a few other general tips we want to share that will help you be more successful when playing penny slot machines. Here are a few extra tips on how to play penny slots:
Always Know all of the Details – This is a simple but crucial tip you should never overlook. Before playing a penny slot machine, make sure to read the help screen and any available information that you can find on the game. For instance, understand how much you need to bet to trigger the bonuses and jackpot prizes, what symbols make up the game, and anything else that can impact your gambling experience.
Don't Focus on Comps Too Much – Many slots players chase comps, as these rewards help them get additional value from their games. While we're not saying that you should ignore comps altogether, it's best to only pay attention to the game and let the comps come naturally. Never sacrifice the experience in an effort to rack up more comp points.
Set Time for Breaks – Even if you're playing penny slots, you're still playing some of the fastest games in the house. Even with minimal best, playing between 500 and 700 spins per hour can rack up losses. So, make sure to take regular breaks to slow down your play rate and freshen up a bit, so you don't get too overwhelmed by playing.
Know When to Stop Playing – Lastly, if you want to see long-term success playing penny slot machines, you need to know when to wrap up your sessions and stop playing. Sometimes, the best thing to do is walk away and save your bankroll for the next session.
Pros and Cons of Penny Slots
After going over what these games are and how you should play them if you want to win, we also need to answer the burning question, should you play penny slots?
With this in mind, we want to dig deeper into the pros and cons of penny slots.
Advantages of Penny Slots
As the name gives it away, the main advantage of penny slots is primarily tied down to the financial aspect of these games.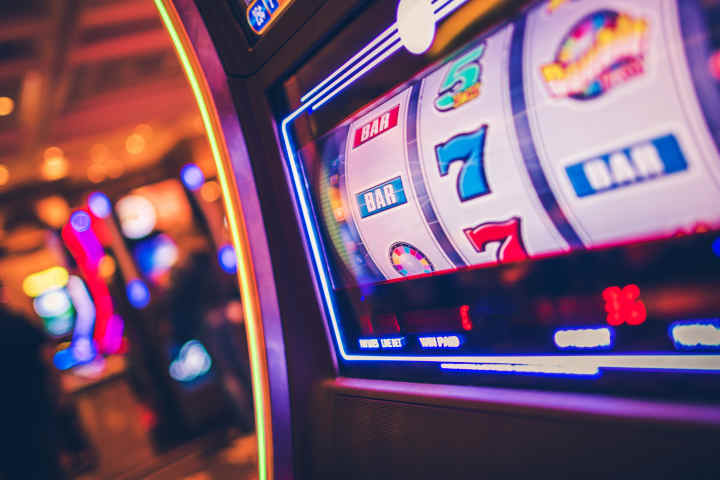 While we will discuss this in more detail, there are also several more reasons why you should consider playing penny slots. Here are some of the biggest advantages of penny slot machines:
You Can Play a Lot of Paylines
When you're betting less money per payline, you can play more paylines without risking a lot of money. And, betting on a lot of paylines can be very entertaining and exciting.
You can enjoy a penny slot with a hundred or more paylines and have an extended gambling session even if you're gambling on a tight bankroll.
On the other hand, if you're interested in winning big jackpots, you can bet more money in hopes of a huge win.
For example, some penny slot machines like Megabucks allow you to bet upwards of $3 and promise some mind-boggling jackpots.
Great for Casual Gamblers and Beginners
Another great advantage of penny slot games is that they are great for beginners and players who occasionally gamble and don't want to risk a lot of money.
If you find a penny slot with low volatility and a small number of paylines, you can stretch your bankroll for quite a bit, enjoy playing for fun and even see some nice wins along the way.
For example, let's say you have a bankroll of $30, and you play a penny slot with ten total paylines, meaning that you're betting $0.10 per spin.
With this bankroll, you have at least 300 hundred spins, depending on how much you win along the way. This is a very solid number of wagers for such a tiny bankroll and can last you for the better part of an hour.
Many Penny Slots Are Available Online
For some online casino players, penny slot machines don't exist in the online gambling landscape. The reasoning for this is that many online games have very flexible limits, so many slots can be considered "penny slots" if you play with minimum bets.
That said, we don't consider this a disadvantage. Quite on the contrary, it's one of the best benefits of playing online slot games.
While you will unlikely find games labeled as "penny slots" in many online casinos, you can still play a lot of them.
So, not only that you don't have to spend a lot of money to play these casino games, but you can play them online, saving time and resources by avoiding going to the nearest land-based casino.
Disadvantages of Penny Slots
Although the advantages of penny slots that we've mentioned above certainly make these games sound enticing, penny slots also come with some disadvantages.
So, to make sure you understand the complete picture when it comes to these casino games, we'll highlight a few downsides of penny slots:
The Wins Are Pretty Minimal
Like most advantages and disadvantages, this one applies to a certain degree and can depend on the specific penny slot game you're playing.
That said, logically speaking, as you're wagering less money per spin than with a standard slot game, the potential rewards are also lower than those you can find in a standard slot machine.
For instance, if you're playing a true penny slot machine, you shouldn't expect wins that top a hundred or more dollars.
Prizes that range in thousands of dollars often require you to risk anywhere from 25 cents to tens or hundreds of dollars. So, if you're chasing big wins, you won't find much luck with penny slots.
It's Not One Penny Per Play
Despite its name, a penny slot doesn't cost you only one penny per spin. This is a marketing strategy casinos use to attract players who want to gamble on a tight bankroll.
When playing penny slots, you can bet one penny per line, but your total bet can vary depending on the number of paylines.
For example, if you're playing a penny slot with ten paylines, you're just risking ten cents per spin.
However, if you bet on a penny slot with a hundred paylines, you're wagering a dollar each spin. For an hour's session averaging 600 spins, you're potentially risking $600.
This is what many penny slot machine players disregard, as they expect only to risk a penny per round. In reality, the average penny slot machine costs significantly more.
They Often Have High House Edge
This is inherently a flaw of many penny slot machines, although we should stress that it primarily pertains to those games in land-based venues.
If you plan on playing penny slots in a land-based casino, you won't be able to know the exact RTP of the game and, therefore, won't be able to calculate your expected returns over time.
This isn't such a disadvantage when playing online, as online penny slots generally offer detailed information.
Best Penny Slot Machines to Play
Knowing how they work and all of their pros and cons, we can focus on the most entertaining part of this guide, picking out the most interesting penny slot machines you can play.
We've summed up a handful of selections we think are worth trying out. Here are the five best penny slot machines:
Book of Dead
Themed around the ever-popular Ancient Egyptian culture, Book of Dead is one of the most popular penny slots around.
This slot is made by Play'n GO and has a very flexible betting range, starting with the 0.01 bet minimum, all the way to 2 coin sizes, with ten paylines and five reels.
It includes a scatter and a wild symbol, both of which are represented by the titular Book. The wild symbol acts as a replacement symbol, while the scatter one rewards you with free spins.
It's a fairly simple penny slot that closely resembles the iconic Novomatic Book of Ra hs,r that you can find in land-based casinos.
Dead or Alive
Themed after the Wild West era, Dead or Alive is a pretty basic and straightforward penny slot with great graphics. It includes a Sticky Wilds feature and a free spins bonus that delivers up to 12 free spins.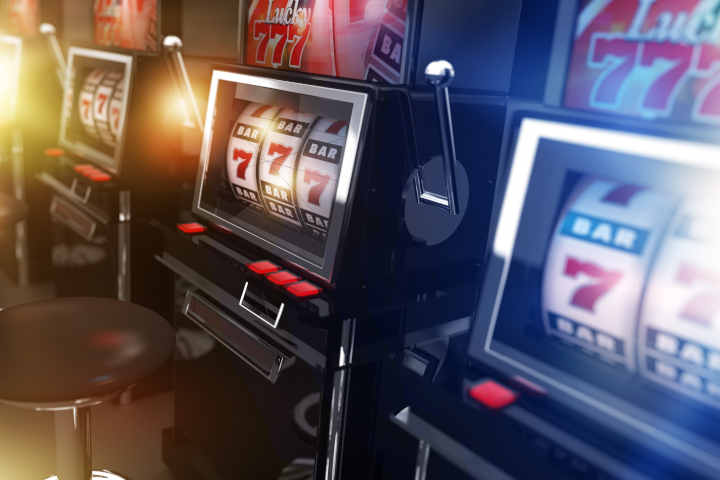 This slot lets you adjust the number of paylines, coin values, bet levels, and even turn on the autoplay feature if you just want to sit back and watch the reels spin. With a gorgeous design and intuitive controls, this penny slot is undoubtedly worth a spin.
Mega Fortune
With a minimum coin size of 0.01, this NetEnt progressive slot machine is technically a penny slot. That said, with 25 paylines and a maximum coin size of 0.5, it's also a great choice for those who like to bet a bit more.
Mega Fortune is loaded with great features. It comes with a free spins bonus, a Wheel of Luck bonus, and a wild symbol that can replace any symbol on the reels. Plus, as it's a progressive slot, it offers three separate progressive jackpots.
Divine Fortune
Another NetEnt classic, Divine Fortune, also has coin sizes ranging from 0.01 to 0.5, making it a great penny slot.
It's also a progressive slot filled to the top with features, some of which, when combined, can offer you payouts several hundred times bigger than your stake.
Divine Fortune comes with features like Wild on Wild, free spins, Falling Wild Respins, and even a Mega Jackpot.
Needless to say, when it comes to the latter, your winning chances increase when you make bigger bets.
Ooh Aah Dracula
With a cartoonish design and drawing inspiration from the world's most famous fictional vampire, this Barcrest Games penny slot is certainly a unique game worth trying out.
Coin sizes range from 0.01 to 50, making it the most flexible slot on our list in terms of overall betting limits.
Ooh Aah Dracula also includes great features like the Graveyard bonus, the Super Graveyard Bonus, and a Stake it or Leave it Feature, which even involves some decision-making. There are also some classic penny slot bonuses like free spins.
Should You Play Penny Slot Machines?
Ultimately, with everything that we've gone over in this detailed article on penny slot machines, are they worth your time and money?
We would say yes to this question, provided you remember what these games are and what they aren't.
Many penny slot players go into penny slot games with a lot of false information and misconceptions, so they don't give themselves the best chances for success.
Unfortunately, penny slots are a bit misleading as they usually require you to bet more than the advertised amount.
But, with a proper bankroll management strategy, enough knowledge of the game you're playing, and responsible gambling practices, you know all there is to know on how to win at penny slot machines!
Penny Slot Machines FAQ
Do penny slot machines trick players?
The name "penny slots" suggests that these slot games are very affordable, although this often isn't necessarily the case.
More precisely, while these games don't really trick you into spending more, the "penny slot" term refers to the cost per line, not the overall cost depending on the total number of paylines.
Are penny slot machines really cheap?
Yes, penny slot machines are cheap, although they are more expensive to play than they were in the past.
The reason for this is that slots that cost $0.01 per line are increasingly harder to find, as most penny slots actually cost at least a couple of cents per payline.
Are there any progressive penny slot machines?
Yes, there are progressive penny slot machines, although this title is a bit misleading, as you often have to bet larger amounts of money when playing a progressive slot game.
Still, if you're willing to risk a bit more money, progressive penny slots are very fun to play and potentially offer huge winnings.
Can you win big playing penny slots?
Many penny slot machines can pay very rewarding prizes, despite their name. Some progressive penny slot machines have been known to pay out millions of dollars' worth of prizes.
That said, these massive prizes are often few and far between, as you often have to bet bigger amounts of money to be eligible for more generous prizes.
What's the best penny slot game?
The answer to this question is primarily subjective, as it varies from player to player. That said, the five penny slot games we've recommended in this article are all great options from trusted providers, so they're worth trying out.
They are very different from each other, so you're bound to find a favorite among them.