Mobile Casinos in a Nutshell: How to Pick the Best Mobile Casinos?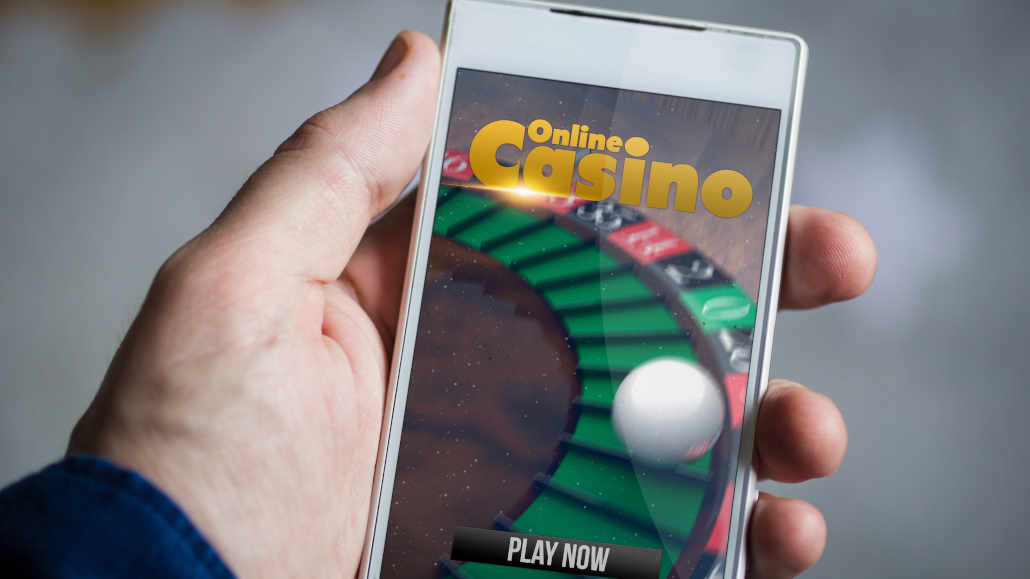 15 minutes
Last Updated: May 17, 2022
Mobile Casinos in a Nutshell: How to Pick the Best Mobile Casinos?
Mobile casinos have dominated the online gambling industry in the past couple of years. They make online gambling even more convenient and flexible, as you can play your favorite mobile casino games on the go, whenever and wherever you want.
That said, with so many options to pick from, it's easy to sign up with an unsuitable mobile casino or even a fraudulent one if you're not careful.
So, to help you out in your selection process, we'll outline the features that mark the best mobile casinos so that you know what to check for in a mobile casino before signing up.
Know the Mobile Casino's Reputation and History
The first thing you should always check before signing up with a new online casino, whether a mobile or desktop one, is the platform's reputation.
If the online casino you're playing at has a dubious reputation or has had incidents in the past, you can't fully trust it to protect you and guarantee a safe and enjoyable experience.
When checking the mobile casino's overall credibility, there are several essential aspects to pay attention to. The primary one is the casino's licenses.
For instance, is the mobile casino licensed and regulated by a reputable gambling governing body? Is their license still valid, or has it expired? Did the mobile casino ever lose a license for any reason?
If all of these questions provide a satisfactory answer, it's time to move to the next part, the mobile casino's history.
How long has the mobile casino been around? Did it operate under a different name before, and is it owned and operated by a larger gambling organization?
Lastly, we come to the mobile casino's current reputation. Even if the mobile gambling platform has had a great history, it might have fallen off over the years.
So, make sure you're aware of the mobile casino's current reputation. This includes checking online reviews, reading gambling forums to see what other players say, and searching for any complaints or issues the mobile casino might be involved in.
Check the Available Payment Methods
Checking the available payment methods is crucial and involves examining several important aspects.
The first is what payment methods are at your disposal, and the second is how long the transactions take on average.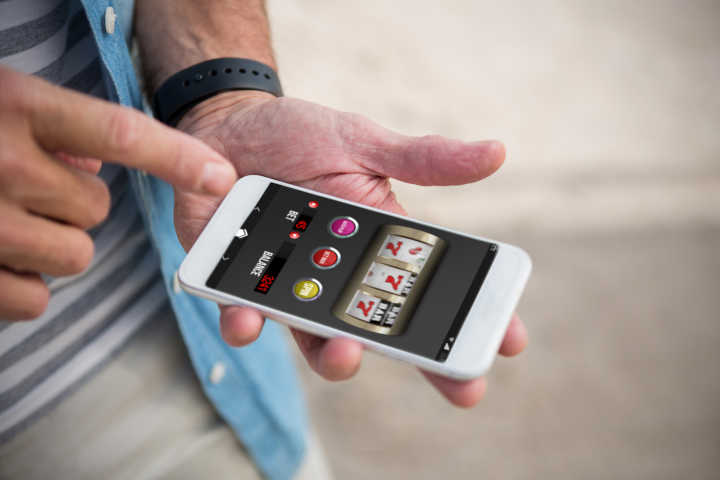 Preferably, you want a wide array of payment options available so that you're not restrained in any way when making deposits and withdrawals.
Most reputable mobile casinos offer a combination of e-wallets, credit and debit cards, and bank transfer options.
Additionally, keep in mind that some mobile casinos allow you to withdraw your winnings only through the same payment method you used to make a deposit.
So, make sure that the mobile casino offers cost-effective methods that don't apply huge transaction fees.
On the issue of this subject, your personal preferences also play a significant role when deciding on the best option.
For instance, perhaps you want to play mobile casino games in greater privacy and gamble at a cryptocurrency mobile casino. In that case, you need to find a safe and trusted mobile gambling site that accepts Bitcoin and other crypto coins.
Assess the Quality and Quantity of the Mobile Games
The software and the games are what you're primarily signing up with the mobile casino, so the best platform must have an outstanding selection of games.
Mobile casino players are in a more tricky situation than regular online casino players because not all online casino games are available on mobile platforms.
A simple rule of thumb to keep in mind is that the more software providers the mobile casino features, the more games it has in its library.
Of course, in this case, quality matters as much, if not more than quantity. To put it differently, you want well-known casino software providers.
Having a massive selection of games from unknown providers is kind of a moot point.
To make it a bit easier to follow and simpler for you to check when picking a mobile casino, we'll divide the "mobile games" category into three sections. These are slot games, live casino games, and standard table games.
Mobile Casino Slots
Mobile casino slots are undoubtedly the most popular mobile games and are played by the majority of mobile casino gamblers.
A good mobile casino offers at least several hundred mobile slots, covering many different themes and with varying gameplay features.
If you primarily like playing slots, make sure that the mobile casino you want to sign up with provides a varied selection of these games.
Mobile Live Casino Games
When it comes to mobile casino live dealer games, the options are pretty standard and similar to what you can find in regular online casinos.
The main titles include blackjack, roulette, and baccarat. That said, you should be aware of a few aspects that make the mobile live casino experience different from playing on desktop platforms.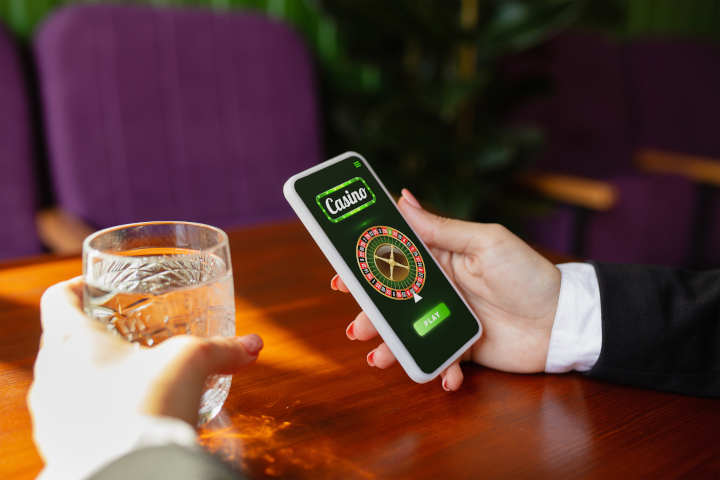 Because you're connected to Wi-Fi or your data plan and not through an Ethernet cable, you need a stable and fast network to avoid any issues with the stream.
Moreover, as live casino games are more visually and audio demanding, they will also drain your battery quicker than mobile casino slots and table games.
Mobile Casino Table Games
Lastly, mobile casino table games are very similar to those you'll find in desktop online casinos.
The touchscreen controls make gambling a bit more intuitive, but it's also easy to make mistakes, as the many betting options are often fitted on a smaller screen surface.
Other than that, you don't need to pay particular attention when comparing mobile casino table games between mobile casinos.
The casino table format is simple to replicate on mobile casinos, so games like poker, blackjack, and baccarat are almost identical on mobile when compared to their desktop versions.
That said, if you're into table games like craps, roulette, or keno, you might have to do a bit more research, as not all mobile casinos offer a good selection of these games.
Compare Promotions and Bonus Deals
As an online casino player, you're enjoying the advantage of casino bonuses, something which gamblers in brick and mortar casinos can't look forward to.
So, when it comes to this, it's not a question of if the mobile casino offers bonuses but how good these bonuses are.
This is why it's always smart to shop around a bit and find a mobile casino that offers bonuses that you find the most interesting. Moreover, these bonuses must be realistic, fair, and come with player-friendly terms and conditions.
For example, one mobile casino might offer a more generous welcome bonus than another one. But, the casino with a better bonus also has wagering requirements that are much more challenging to clear.
So, even though the bonus is more rewarding, you'll likely just spend it and won't withdraw anything to your real money balance. This is why you should never skip on the mobile casino bonus terms and conditions.
Test the Customer Service
Customer service is usually an aspect of a mobile casino that most online gamblers don't really think about until they need help.
Most online casinos offer several customer service contact channels. A reliable mobile casino should also ideally offer around-the-clock customer support.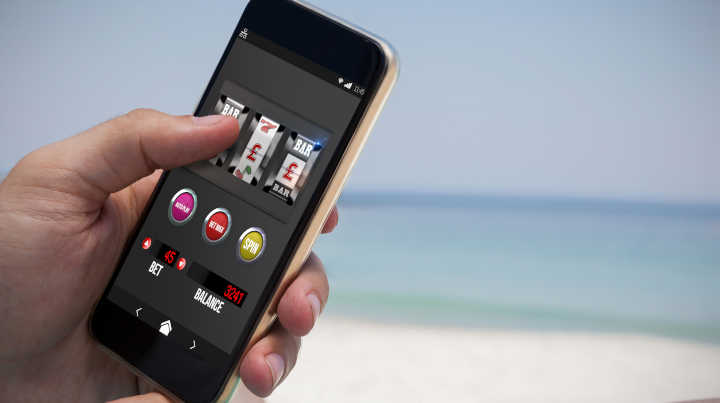 The three common support channels are live chat, email, and phone support. Live chat is the preferred contact method for most mobile casino gamblers.
This is because you don't have to talk to anyone over the phone but can still reach a mobile casino staff member in just a couple of minutes.
Checking the quality of a mobile casino's customer service is simple and easy.
Just pick a contact method and try to get in touch with a staff member.
If you experience long waiting times, rude or incompetent staff, or the support service is only available during a limited timeframe every day, it's best to look for another mobile casino.
Check the Compatibility
If the mobile casino you want to play at ticks all of the above criteria, there's only one more thing to check before signing up. This is to check the mobile casino's compatibility with your device's software and capabilities.
Most modern mobile casinos are compatible with Android, iOS, and Blackberry devices. Additionally, if your device uses a compatible software platform, you should consider one more thing.
Do you want to play on an HTML5 mobile casino site or download a native app and play through it?
There are pros and cons to both methods. However, most boil down to a few key aspects. HTML5 mobile casinos are a better pick if you don't have any space on your mobile or tablet device or don't want to download any apps.
But, a browser-based casino will also eat up more data than the one that runs through an app.
On the other hand, native mobile casino apps provide you with better functionality. They use less data while supporting better bandwidth.
This is especially key to consider if you like playing mobile live casino games. On the downside, an extra app means you need to free up space on your device. What's more, the device must be powerful enough to run it.
Additional Tips for Playing in Mobile Casinos
Apart from picking the most suitable mobile casino platform for yourself, you also need to know how to play mobile casino games to have the most enjoyable and safest experience. In this regard, here are a few valuable extra tips for mobile casino gamblers:
Avoid Gambling on Public Wi-Fi
Unfortunately, many online gamblers aren't very familiar with the potential consequences of playing mobile casino games on public Wi-Fi.
In short, when you connect to an open Wi-Fi network, you're possibly risking your valuable personal and financial info. This is because any malicious user connected to the same network can capture the data and abuse your information.
This is why we advise you to take advantage of your data plan if you're gambling in a public place. Alternatively, you can consider signing up with a VPN service.
A VPN allows you to route your connection through an encrypted tunnel and stay safe and private, even on public Wi-Fi.
Secure Your Phone and Casino App/Browser
If you accidentally lose your mobile device or someone steals it, you want to make sure that anyone who gets their hands on it has a hard time accessing your phone.
For starters, enable two-factor authentication for your mobile casino account, use a strong screen lock password or pattern, or better yet, set up fingerprint identification.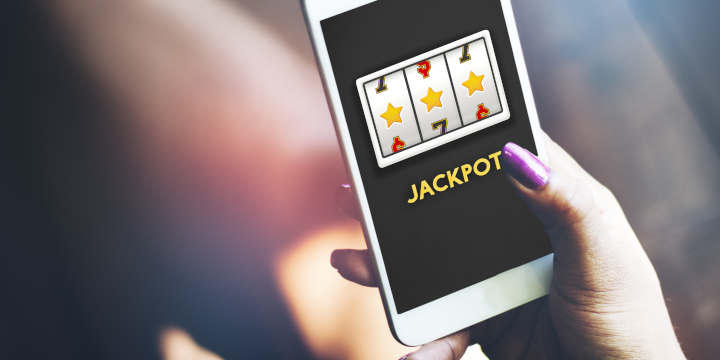 When it comes to the mobile casino itself, the most important thing to remember is that you should never let your device remember your login credentials.
Logging into your mobile casino account takes only a few seconds every time but can save you from a lot of headaches if you lose your device.
Keep an Eye on Your Battery
Veteran mobile casino gamblers can confirm how frustrating it can be to see an empty battery warning right in the middle of a good session.
This is something to keep in mind, as your battery may drain faster due to the demanding nature of mobile casino games.
To avoid seeing your phone or tablet turn off during a gambling session, don't start playing if your battery is under ten percent. Plug it in for a quick charge before you load up your favorite mobile casino game.
If you're often on the go and like playing when traveling, consider buying a portable charger. It can help you get back to the game quicker or even play while your mobile device is charging if the charger is powerful enough.
Sign Up at Multiple Mobile Casinos
If you find two or more mobile casinos that pique your interest, you may find it challenging to pick only one. That said, you don't need to pick one mobile casino exclusively.
Nothing prevents you from signing with as many mobile gambling platforms as you want to.
Playing at multiple mobile casinos carries a few notable advantages. You can get access to a bigger selection of games and claim different bonuses and promotional offers.
If several mobile casinos offer no-deposit bonus deals, signing up with multiple platforms is also an excellent way to rack up free bonus money and boost your bankroll. Plus, your bankroll is diversified across several platforms.
Needless to say, there are a few potential disadvantages of signing up with multiple mobile casinos.
You'll have to be careful not to overspend, as you'll have a more difficult time tracking multiple bankrolls. Additionally, if you use apps, you'll need more space on your mobile or tablet device.
Playing Mobile Casinos for Real Money – Summing It Up
In the last 20 or so years, we observed the mobile gambling industry change significantly to become what it is today.
From the pre-mobile era to the Adobe Flash period and HTML5 mobile casinos, and finally, the modern mobile casino apps that offer a very comparable experience to standard desktop casino sites. It's incredible to see how far casino mobile platforms have advanced.
Mobile casinos unlock a gambling universe right on the palm of your hand, with thousands of games to pick from.
It doesn't matter if you're a high roller or a mobile penny slot player. You can always find more than enough games to play and don't need to worry about running out of content.
With that in mind, it's crucial to pick the most suitable mobile casino based on your needs and preferences.
So, make sure to remember all of the tips we've shared with you above. If you pick a mobile casino based on the criteria from this guide, you'll undoubtedly have a safe, entertaining, and hopefully profitable experience!