Pokies in Australia – Why Is Everyone Crazy About Pokie Machines?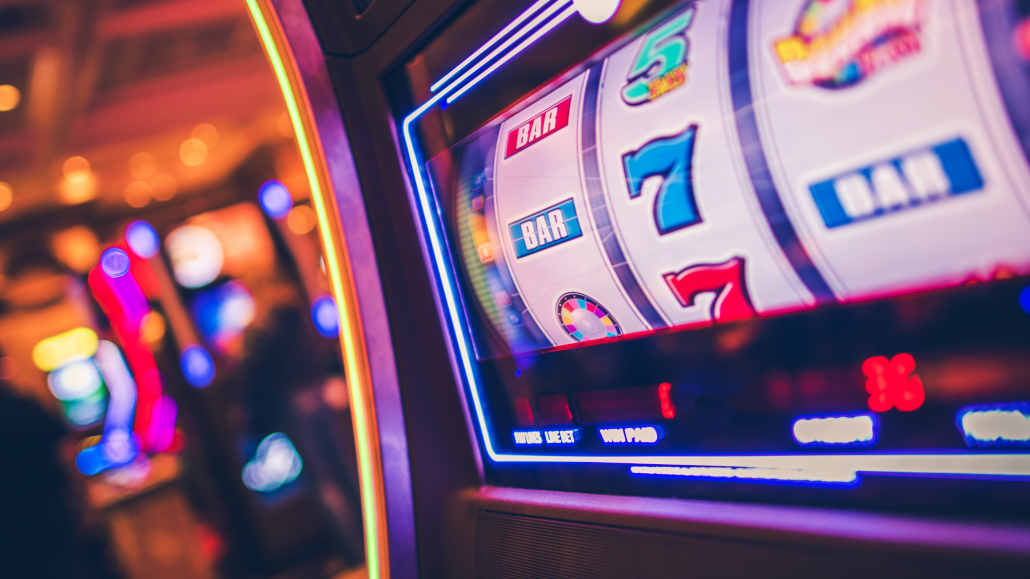 Pokies in Australia – Why Is Everyone Crazy About Pokie Machines?
If you've ever talked to an Australian casino player or visited a casino in this country, you might have noticed one unique term being used very often.
"Pokies", also known as slot machines, are the most popular casino game in Australia and are enjoyed by many Australian gamblers.
But, where does the term pokie come from, and why aren't these games called slots like they are in most parts of the world? And, just how popular are Australian pokies?
Read on to learn why Australians are so crazy about these games and where this term originated from.
What Are Pokies? – Pokies Meaning Explained
The term "pokies" originates from the words poker machine. More precisely, the "pok" part of the first word. This may sound strange at first glance, but abbreviating words is a big part of Australian culture.
Much like they use footy for football, mushie for mushroom, and lollie for a lollypop, this way of shortening words and making them sound more catchy has also found its place in the gambling world.
So, instead of calling them poker machines, Australians simply call these games pokies. This is basically the origin of the term pokie, as there's no deeper meaning or hidden reference in this abbreviation.
That said, this brings up a different question. Why do Australians call slot machines pokies? To better understand this, we'll have to go back all the way to the early 20th century and the first gambling machines in Australia.
The most widely-accepted historical theory why slot machines are called pokies in Australia is because these games were placed right next to the first video poker machines in the country.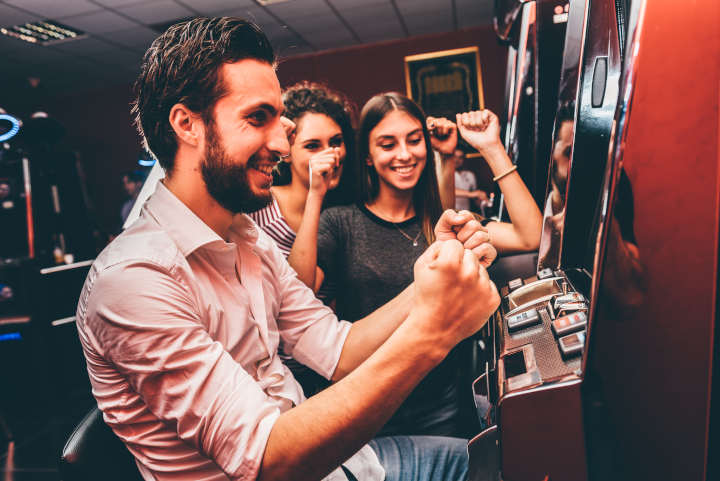 As all of these games were uniformly called poker machines at the time, slot machines were simply bundled under this unified term.
Moreover, even as slot machines became increasingly prevalent in the country and surpassed poker machines in terms of popularity, this term remained.
It still lives to this day, as even online slot games and online video poker games are most often referred to as pokies.
What's The Deal With Pokies and Australia?
An average Australian adult spends well over a thousand Australian dollars on gambling every year. To put this into perspective, an average US gambler puts just a third as much into gambling each year.
And, in the context of this page, over half of the money they spend goes on pokies.
But, there's one even more mind-blowing piece of data that shows just how much Australians love playing pokies. Counting the number of pokies in the country, Australia ranks very close to the top of the list.
Officially, there are about 200,000 pokies available throughout Australia. However, there's no exact information on this.
This is because the majority of pokies aren't even located in big casinos. In fact, looking at the larger landscape, most Australian pokies are spread across hotels and licensed clubs.
This is not to say that casinos aren't popular in Australia. What's more, the total Australian landscape is worth more than $225 billion. Again, pokies are heavily responsible for the bulk of this value.
This is especially true when you consider the online gambling market and the fact that pokies are the most popular type of game there as well. So, why are these games such a big part of the Australian gambling culture?
The most common explanation for the popularity of gambling and pokies specifically in Australia is that it was always like this. Since Australia's early colonial days, gambling has been a huge part of Australian culture.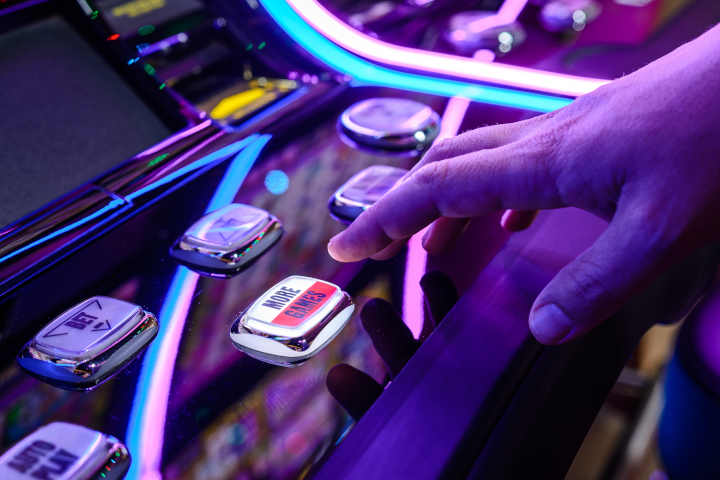 In part, this is due to the Australian culture being very adventurous and most Australians being willing to risk everything for the prospect of winning.
So, just like gambling is shunned and made taboo in some cultures, in Australia, it's hailed as a form of entertainment just like any other.
To put it differently, perhaps the Australians are ahead of the world in this sense. This is because gambling is only becoming more popular and more accepted in other countries worldwide, especially with the rise of online gambling.
The second possible reason for this is just that there are great pokie offers on every corner, so Australian gamblers can hardly avoid running into these games.
Then again, if the demand weren't so significant, the supply wouldn't also be as widespread. It could boil down to marketing in a way.
As pokies have managed to stand out from all other casino games, they've virtually become a national pastime in the gambling world.
Aristocrat – The Gambling Giant Controlling the Pokie Scene
From a business perspective, the pokie market in Australia is very lucrative, and many companies are fighting for their share in this rich industry.
However, one company has a complete stranglehold on the entire industry in the country. We're talking, of course, about Aristocrat.
Founded in 1953, Aristocrat is by far the largest manufacturer of pokies in Australia. What's more, it's the second-largest slot game manufacturer worldwide, right behind IGT.
Aristocrat completely dominates the Australian pokies industry. According to some estimates, Aristocrat holds around two-thirds of the total market in Australia. Some sources claim that this number goes up to ninety percent.
Are Pokies a Cause of Gambling Addiction Problems?
With the numbers we've mentioned above, it's inevitable to ask the question, how many Australian pokie players have gambling problems?
To put it this way, many experts equate the Aussie problems with gambling to the US problems with guns. Albeit this comparison is a bit unfair to the Australian side, it is entirely correct.
While there are no precise data on how many Aussie gamblers suffer from gambling addictions, the estimates are not optimistic. More precisely, it's estimated that around 200,000 or more Aussie gamblers have serious problems with addiction.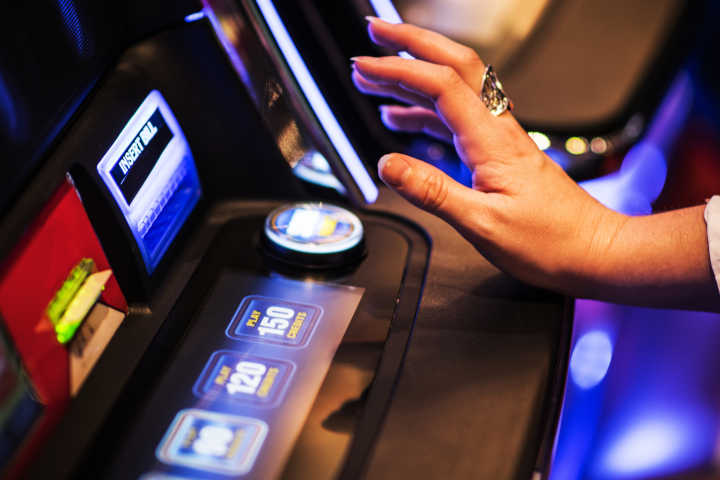 This number is not negligible, especially considering that people with this level of addiction are considered to be very vulnerable and directly afflicted by their addiction.
But, what's equally concerning is that up to twice as many Aussie gamblers are estimated to have minor gambling addiction problems.
This makes up a significant number of people, which comes to no surprise given how big of a part gambling is of Australian culture.
Moreover, it also means that millions of other people who are friends or family members of these addicted gamblers are also affected.
Considering all of this, responsible gambling is undoubtedly the key to solving these issues without banning pokies and other casino games from Aussie players.
Luckily, there are organizations like the National Gambling Helpline and Gamblers Anonymous that deal with preventing and resolving gambling addiction issues among Aussie players.
Most Popular Pokies in Australia
Now that we've discussed both the good and bad sides of pokies in Australia, it's only fair to share with you the most popular pokies among Aussie players. With that in mind, here are the five most popular pokies in Australia:
Queen of the Nile – With a classic Egyptian theme, Queen of the Nile is still arguably the most popular pokie in Australia, even though it was released way back in 1997. This pokie comes in several formats, with the 20 payline-format being the most common version of the game.
King of the Nile – Released a few years after Queen of the Nile, this Aristocrat game capitalizes on the previous one's popularity. Like the previous slot, this one also has a gamble feature, as well as a mystery prize and a free spins bonus.
Lucky 88 – A simple pokie without too many features, Lucky 88 has one great trait. It includes an 88x multiplier you can trigger during free spins, making it understandably one of the most popular games for Aussie players chasing big wins.
5 Dragons – Another Aristocrat pokie, 5 Dragons offers players up to 243 ways to win. Plus, with free spins, wilds, and jackpots, this slot is one of the most exciting ones you can play in Aussie casinos and clubs.
Show Me The Money – Rounding off the list with another Aristocrat pokie, this game was one of the most revolutionary slots when it came out over two decades ago. It was the first title that allowed players to choose their free spins bonus and multiplier combination.
Do Australians Play Other Casino Games Except for Pokies?
There's no arguing about which casino game is the most popular in Australia. But, with so many Australian adults having a proclivity for gambling, what other casino games are popular in this country?
Poker
After pokies, the game that many Aussie gamblers play the most is certainly poker. Considerably more complex and involving a great deal of strategy, poker is a cool and awesome game very few casino enthusiasts in Australia can resist.
And, while it is very popular in the country, the regulation forbids it from growing more. This is because online poker is prohibited by the current gambling laws in the country.
Still, Australia has seen its fair share of great poker professionals. Some of the most famous and most successful poker players in Australian history include Michael Addamo, Joe Hachem, and Kahle Burns.
Besides them, the country has over fifteen thousand registered poker players, mounting up to a very large poker audience overall.
Blackjack
Being one of the oldest casino games in existence, blackjack found its way into Australia fairly early on in the country's history. And, once it came, it only grew in popularity each year.
Today, blackjack is one of the most common gambling choices among Aussie casino players, both online and in land-based Australian casinos.
Blackjack walks a great line between simplicity and complexity. It's straightforward enough so that every Aussie player can learn it in a few minutes.
At the same time, it involves extensive tactics, even strategy charts, making it an engaging and exciting game in the long run.
Baccarat
Baccarat is a game especially popular among Australian high rollers but is equally well-represented among the general audience.
Like blackjack, this game is pretty simple and easy to follow. Even more like the 21 game, in baccarat, you're also playing against the dealer. In this case, a duel can end in a win, loss, or draw.
Australian gamblers love playing baccarat, whether it's in an online setting or a land-based casino. Aussies can enjoy different variations and even explore live dealer baccarat when playing this game online.
Video Poker
Lastly, video poker rounds off our list as the fifth most popular casino game in Australia. It is fitting that this game finds its way onto the list, seeing that modern slot machines owe their "pokie" nickname to the original video poker games.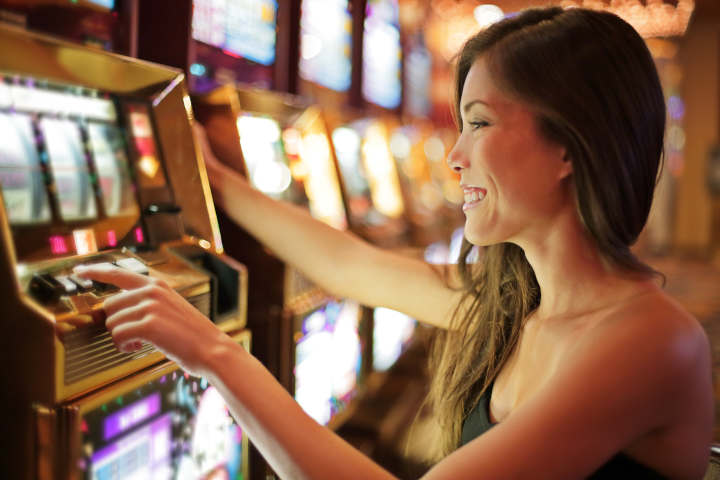 Additionally, what makes video poker a great alternative for slot games is that video poker games actually require a certain level of skill and strategy to play. Unlike slots, which are entirely luck-based, video poker involves a good deal of decision-making.
Pokies in Australia – Conclusion
It's no secret that pokies hold a firm first place on the Australian gambling market. No matter which state or territory in Australia you go to, you'll find these games well-represented.
If you're from outside Australia and are visiting the country for the first time, we recommend you try out the local pokies and play alongside other Aussie gamblers.
If you live in Australia, you probably know how popular pokies are in the country. That said, hopefully, we've also brought closer a few other games we think you should try in Aussie casinos if you get the chance.
To leave you off, we also want to highlight the problem with gambling addiction many Australian gamblers face.
While Aussies undoubtedly hold the number one position as the world's most frequent gamblers, this also draws some negative aspects with it.
So, regardless of whether you're an Australian resident or a tourist visiting the country wanting to try out some pokies, we urge you to always gamble responsibly.