Sic Bo Game Strategy and Tips – Learn How to Play Sicbo?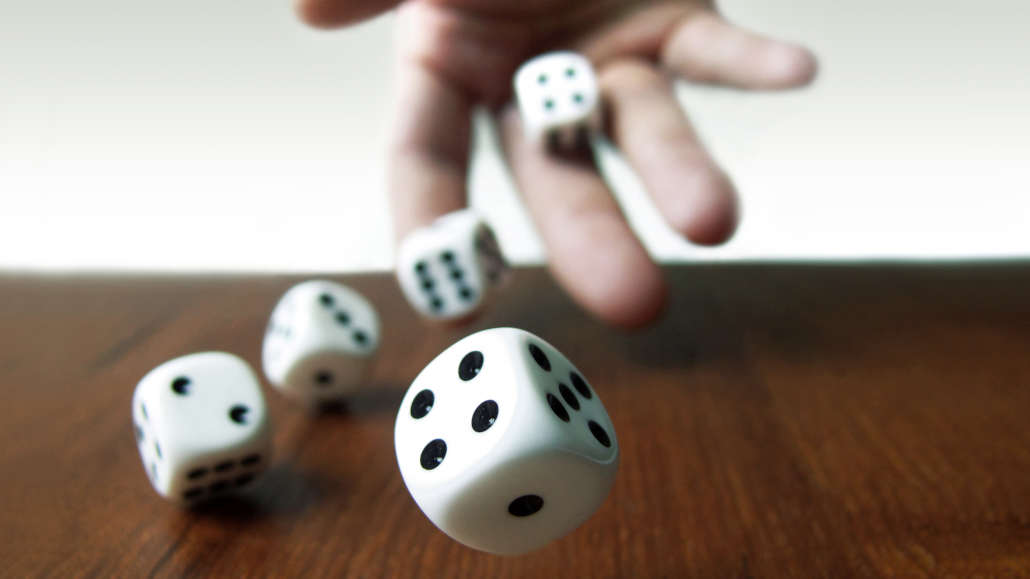 10 minutes
Last Updated: September 20, 2022
Are you looking to indulge in the most entertaining casino game that tests your fortune? 
Check out Sic Bo, a game coming from ancient China, and created centuries ago that is easy to play, even for beginners. 
Players can get the knack of its basic gameplay within a couple of minutes and enjoy the ultimate gaming fun!
We've explained in detail the sic bo tips, strategy, and gameplay that can help you win more often in this game. 
Sicbo revolves around three dice, and it is enticing to try and figure out the winning streaks to make real money with this casino game!
What Is Sic Bo Game All About?
Roots of the sic bo casino game are ingrained in China, where it was popularly referred to as Tai Sai and Dai Siu. 
Sic Bo grabbed a place amongst the players of the western countries as Chinese immigrants to the US introduced this game at the beginning of the 20th century. 
As people started inclining toward casino gambling activities, the fad for the Sic Bo game fetched new recognition.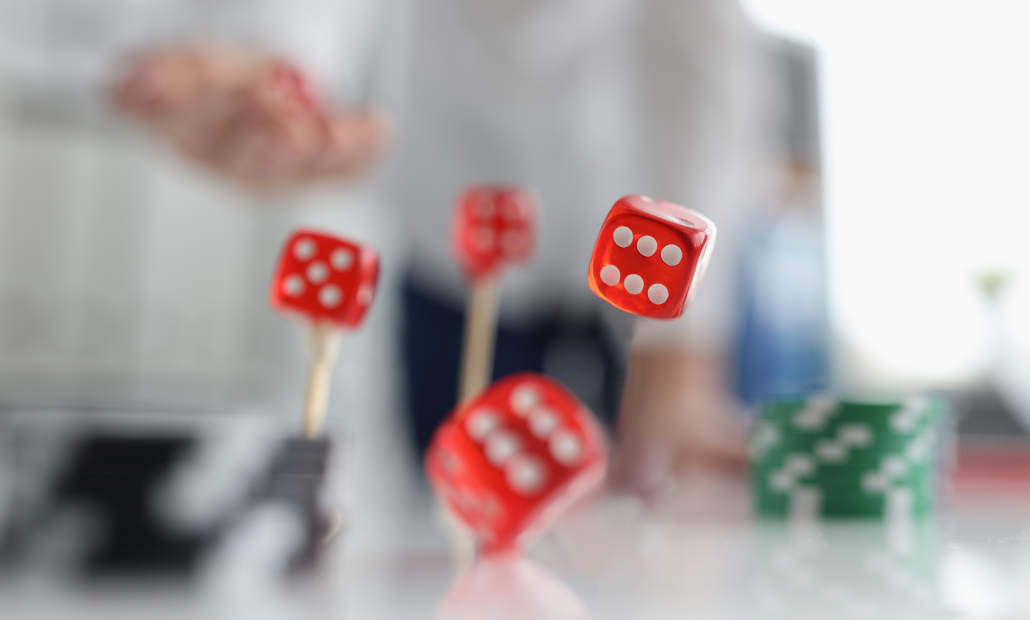 Sic Bo, in simplest terms, is a game of chance played using three dice. There are multiple variants to this game, like its English versions referred to as 'Grand Hazard' and also its US version known as 'Chuck-a-Luck.'
With increasing craze amongst the players, the Sic Bo game gained discreet popularity in Asia and Macau casinos. 
Beginners need to understand the Sic Bo math and game strategies in detail to reach the advanced levels without many losses.
How to Play Sic Bo Game Online?
Have you glanced at the Sic Bo table ever? It might be confusing, and players tend to feel lost with sight over these tables.
Sic Bo sounds like a tricky mess at first, but once you know its rules, it is the easiest casino game you have ever played. 
The ultimate goal of the players in this game is to place bets on the outcome of the dice roll.
Let's take a look at steps on how to play the sic bo game online:
Players make the bets by adding chips to the areas they anticipate to be the outcomes.
The dealer 'rolls' the three tiny dice to show up the final results, and they are completely random.
If you have predicted and wagered on the right number or sum, winnings are all yours, and you lose if the predictions go wrong.
Sic Bo Wagering Options
Before we dig deeper into the sic bo strategy to play the game right, analyzing its betting options is of the utmost importance. 
After taking a glance over the Sic Bo table, you can understand the probabilities of placing stakes here. So, let's start with the betting options.
Big and Small Bets
Grasping the game intricacies is impossible until you know the small and the big bets. The small bet refers to stakes placed on the dice sum in the count of 4-10.
The big bets are the ones placed on the total dice sum of 11-17.
Big and small bets in this game hold the smallest house edge, which is usually 1:1. These are the best odds you can avail of here. 
In a few games, you might also notice that the dice sum from 13 and 18 is missing. It is because when the players make small or big bets, the triple sum outcomes such as 1-1-1 or 6-6-6 might make you lose.
Other Sum Bets
Are you unsure about placing bets on certain numbers or combinations? Well, choosing a group of sums is an ideal option to enhance the winning possibilities, such as 4 or 17.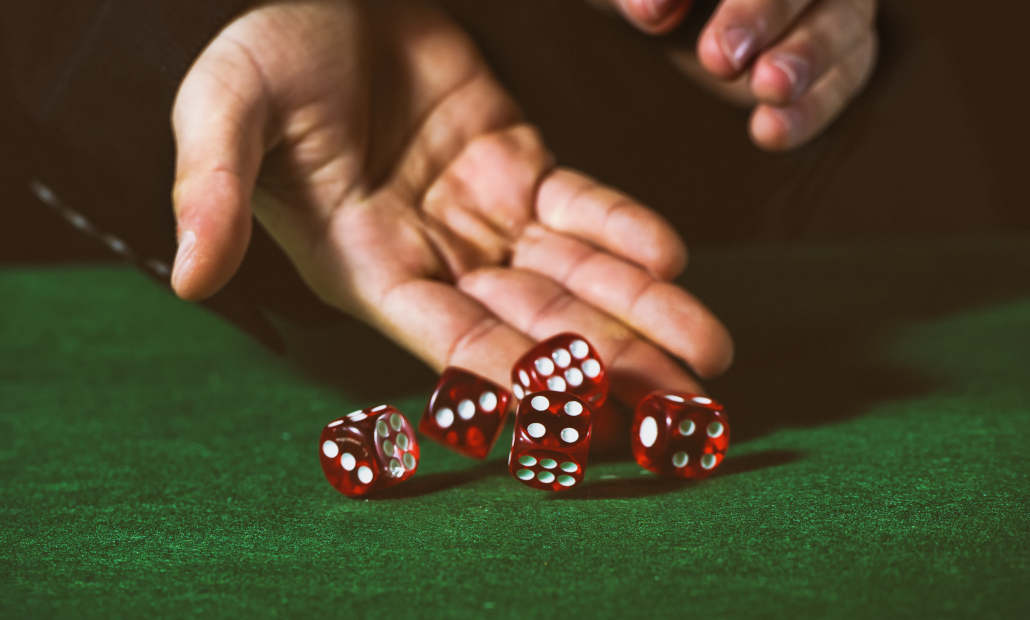 It refers to the various ways of getting 4, like 1-2-1, 2-1-1, or 1-1-2. The same is applicable for 17. Both these numbers hold the biggest payouts and the house edge.
Single Dice Bet
Players anticipate a particular number that appears on the 1st, 2nd, or all 3 dice by making the single dice bet. 
It means that players can select any number from 1-6. When it appears on dice, the payout is available in a 1:1 ratio. If the same appears on dice 2, it is 2: 1, and on dice 3, it is 3:1.
Double and Triple Bets
Players can think of making a double bet when they believe that two dice will end up showing the same number. 
Here, the bet pays at 10:1, but you only have a 7.4% chance of making the right prediction.
Similar to the double bets, there are also triple bets. With these, you can wager on the chance of all 3 dice showing the same number. 
In this betting option of the Sicbo game, you get a payout of 30:1. Players can also bet for the set of triples, but the odds here are worse.
Two Dice Combination Sets
After a glance over the Sic Bo game table layout, it is evident that all 15 domino-like areas show two dice combinations like 1-2, 3-5, 2-3, etc. It is yet another option to bet on. 
The gambling community refers to it as the Domino bet or, in simplest terms, the Two Dice Combination bet. 
This gives out the tentative prediction of two dice together instead of all three or the sum of them. Here, the bets pay back in a 5:1 ratio.
A thorough understanding of the above-stated Sicbo game bets, payouts, house edge, and the possible winning combinations can help you understand it in detail. 
Novice players should have a knack for all this, and later on, they can get a hold over house odds with relevance to various bets for a better play.
What Is the Best Sic Bo Strategy?
Looking for ways to gain the upper hand in the Sic Bo casino game? Well, then, let's start with a blunt truth on it. 
Unfortunately, no single sure-fire Sic Bo strategy can enable you to win every time in the game. 
It is a game of luck, and you can never predict exact outcomes from the dice. That said, if you wish to play better and improve your winning chances, following the below Sic Bo tips and strategy could prove helpful.
Don't get Tempted About Wagering on Multiple Areas
Whenever you play the SicBo game, there is an option to place multiple bets together. Most online casinos allow you an option to wager on around 16 areas on one roll.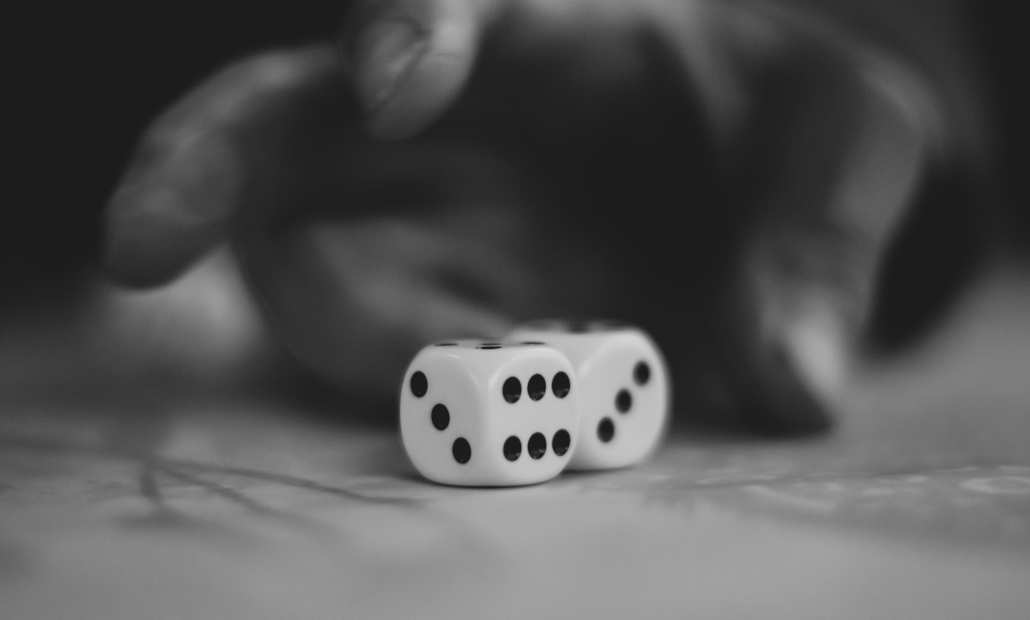 But it's a waste betting on so many areas together. There is a prospect of winning multiple bets here, but you might also lose a lot more often.
A better way out is to evaluate multiple wagering options and identify if the payouts are worth it. 
Then you can come up with your own Sic Bo strategy that helps in better bankroll management and more consistent results.
Make Majority of the Bets on Small or Big Areas
It is an obvious decision to make for the Sic Bo players. Big and small bets come up with the best odds and maintain the smallest house edge. 
Players wagering at land-based casinos can spot that some players stake only on big and small bets. 
Do you think betting this way can be boring? After all, one wants to explore the fun part while wagering online and experimenting with multiple betting options can result in some big returns.
Avoid the Gambler's Fallacy
Gambler's fallacy is the biggest myth in the gambling world! It says that anything occurring quite frequently during a certain period will become infrequent at some point in the future.
For example, if the dice roll out big sums for a longer time, it will surely now roll out smaller sums in the Sic Bo game. 
That's false! Remember that the final outcomes of the dice do not depend in any way on prior results. And this is a standard rule for all the casino games of chance.
Things You Must Know Before Using the Sic Bo Strategy
By now, everyone is aware that the Sicbo is a luck-based game that goes on according to the roll of dice. To win it, you must have luck by your side.
Being well-versed with the Sic bo casino game rules can guide you through the gameplay appropriately. Here are expert tips and sic bo strategy depending on the level of your play.
Low-Risk Sic Bo Strategy for Beginners
If it's your initial phase in the Sic Bo game, we recommend you to go slow. Begin the journey with small bets until you become proficient in this game. 
Fortunately, we have a preferable Sic Bo system that players can utilize effectively. Our recommended strategy is pretty simple here. This includes picking the bets with the lowest house edge and higher probabilities.
Small and big bets provide a winning scope with fantastic payouts here. And thankfully, there are no special skills that you need to play this game.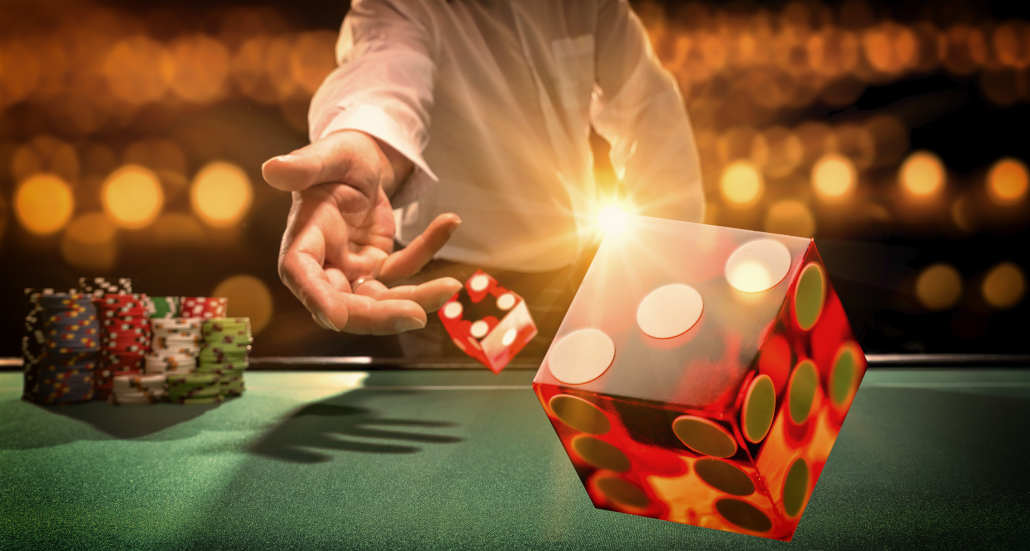 Players can also try out combination bets for which they need to pick any two particular numbers. This also comes with a lower house edge and high probability.
Small and big bets have odds of 11/10, 47.62% probability, the payout of 1:1, and a 2.78% House edge. 
The combination bets have the odds of 6/1, 62.50% probability, payout of 6:1, and house edge of 2.77%.
Sic Bo Strategy for Professional Players
After gaining some experience in the Sic Bo game, professional gamblers can hit the winning edge by choosing suitable strategies. 
Those aiming at bigger wins should at least bet on four different numbers. Hence, even if you lose out on all four numbers, the winnings earned later on could cope with the losses. 
Understanding this pattern is important to select options with decent winning probabilities. For instance, the odds of winning at number 4 are 1.59%, while those on number 3 are 3.13%.
This is easy to understand because a higher payout is directly proportional to the lower odds of winning. 
Mindfully choosing the Sic Bo system as per your budget can be helpful. There is no way to eliminate the house edge completely, but you can at least minimize it.
Best Sic Bo Strategy for Expert Players
Experts of this casino game have high-risk tolerance and can wager on multiple bets. If you are ready to take up the risk, betting on lower probabilities could deliver a high payout that can cover up the losses and bring some profits. 
Players are suggested to place 3 currency units on 8 and 2 currency units at double 1, 2, or 3. 
Here, the possible returns can be 27 units from 8 wins, 22 units on winning or double bets, and 12 units from the combination bet win. Try to increase your odds as much as possible to target higher payouts in the game.
Top Tips to Win At Sic Bo Casino Game
The Sic Bo system might enhance your winning odds, but it cannot affect the outcomes. Here are a few tips to make the most of this enticing game:
Always bet on small or big as the risk here is low while the probabilities are quite high.
Opt for combination bets as they hold a lower house edge and higher winning odds.
Refrain from making triple bets as they are risky and offer a winning probability of just 0.55%.
No Sic Bo strategy provides guaranteed outcomes as there is no way to eliminate the house edge.
Final outcomes in the Sic Bo game are always random, and one cannot predict the outcomes in any way. The only option is to restrict your losses and stick to smart bets.
The Bottom Line
This extensive guide on how to play Sic Bo and expert sicbo tips and strategy could help beginners get a fair knack for it. 
The best way to win this game is to trust your instincts, as there's no skill element involved here. 
Indulging an occasional game without staking high amounts is a good way to maintain equilibrium.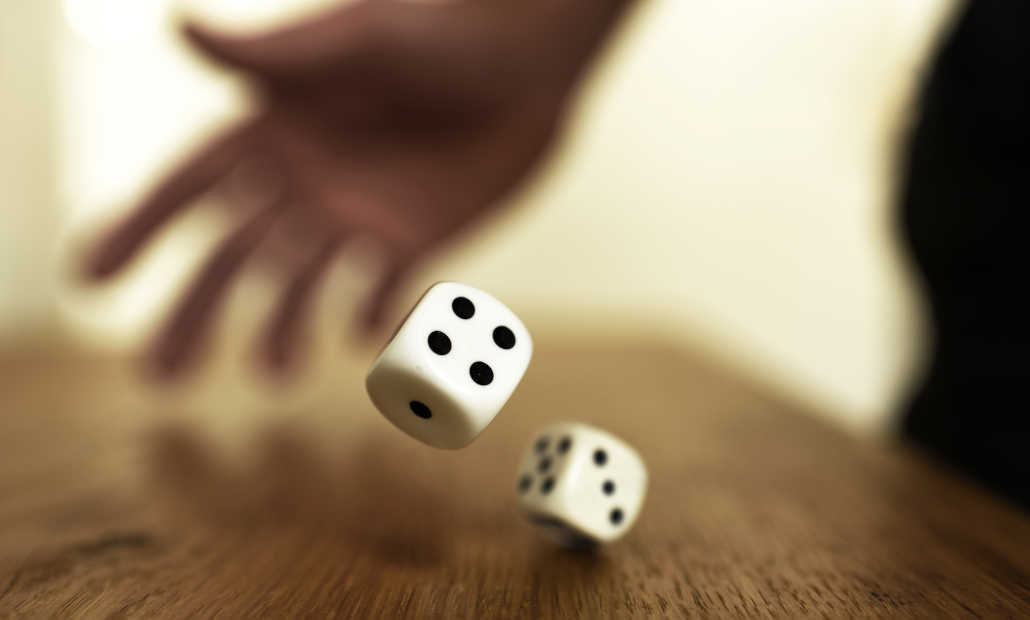 Once you know to get maximum benefits from the Sic Bo game odds, nothing can stop you from being a winner if your luck is in.
Try out the above tips and strategies to help you get a slightly better position over the Sic Bo tables online or offline. 
Sic Bo Game Strategy FAQ