Best Casinos in Europe – Top 10 European Casinos You Must Visit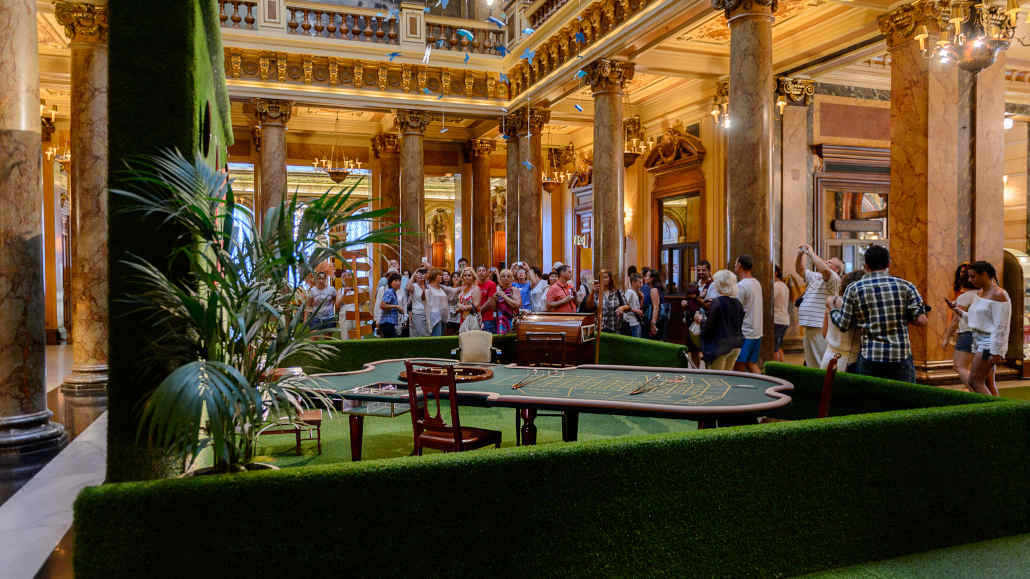 9 minutes
Last Updated: October 18, 2022
When talking about the best and biggest casinos in the world, Europe is likely not the place that you'd think of first.
Regardless, there's no shortage of Euro casinos, some of which can go toe to toe with the largest gambling venues in the world.
From casinos with massive gaming floors to ones that have a rich and unique history, there's a lot to see and explore.
So, if you're a gambling enthusiast or are planning your Eurotrip, these venues are definitely worth paying a visit. With that in mind, here are the top 10 casinos Europe has to offer.
10. Dragonara Casino, St. Julian's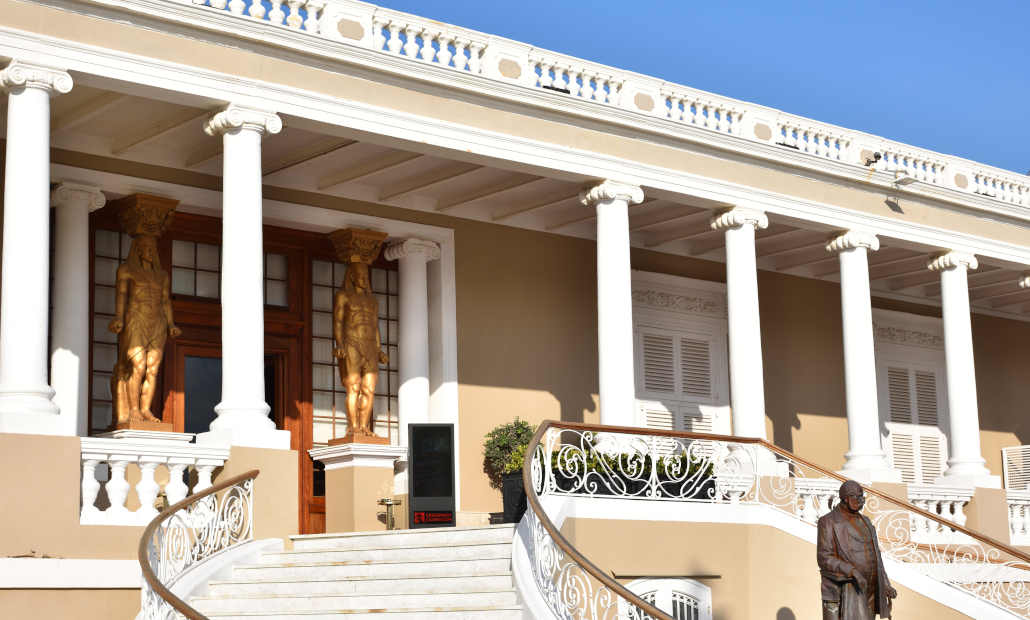 In the past couple of decades, Malta has grown to become one of the foremost gambling authorities in the online gambling world.
But, the country also has a lot to offer to visitors who decide to visit it and play in one of its several world-class casinos.
Perhaps the best and most glamorous casino in Malta is Dragonara Casino, located in the Dragonara Palace in St. Julian's. The palace was built in 1870 for an affluent local family and converted into a casino in 1964.
The venue offers both betting and gambling content, with Dragonara's poker tables being the main attraction.
Focusing on this game, players can join and participate in engaging weekend and weekday cash leagues. Of course, there's also a top-quality restaurant where visitors can refresh during any hour of day or night.
The stunning palace is built in neoclassical style and is surrounded by gardens. Dragonara's exterior and gardens include a number of astonishing art pieces.
For instance, the main entrance into the gardens features a splendid arc, while the palace entrance includes a grand fountain with a statue of Neptune, built in the 19th century.
9. Casino Wien, Vienna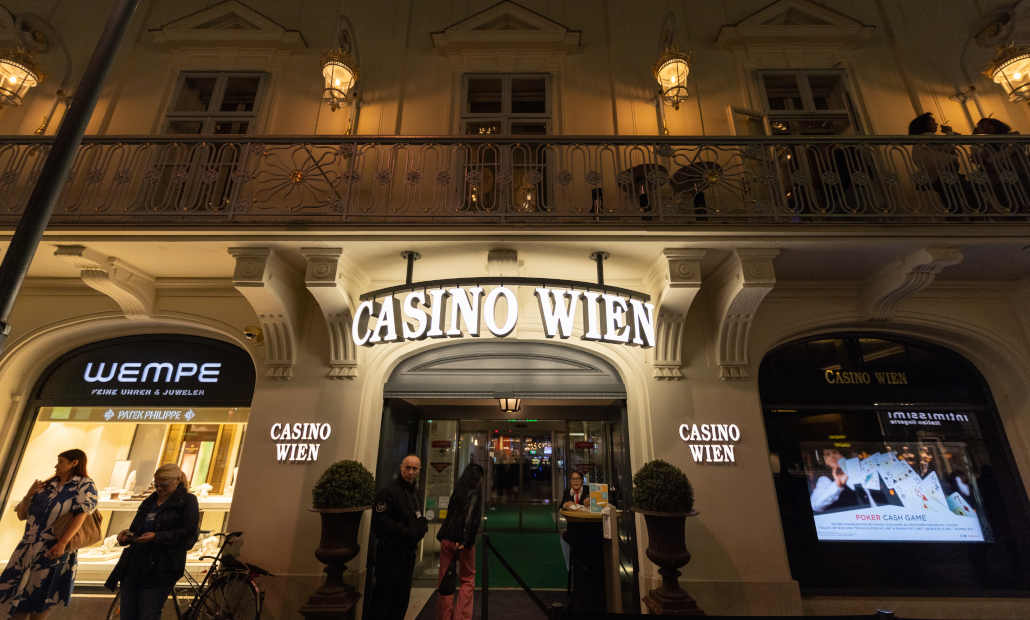 Vienna is known for being one of the most beautiful cities in the world, with most of the city being dominated by baroque and rococo architecture.
Nestled behind the quintessential Vienna Operahouse, Casino Wien has a fairly unassuming exterior but an awe-inspiring retro interior.
Casino Wien enjoys huge crowds of both casual gamblers and high rollers. The latter, in particular, can enjoy a good deal of high-limit tables in a separate VIP room.
Casino Wien also offers the most games out of any casinos in the city, several hundred slots, a few dozen casino tables, and a handful of poker tables.
Although it's not open 24 hours, the casino still works from early morning hours until near dawn.
The local casino restaurant prepares both seasonal and regular Viennese specials, providing visitors with a unique experience that is sure to make them feel like royalty.
There are also less formal dining and drink options in the form of bars and more budget-friendly restaurants.
8. King's Casino, Prague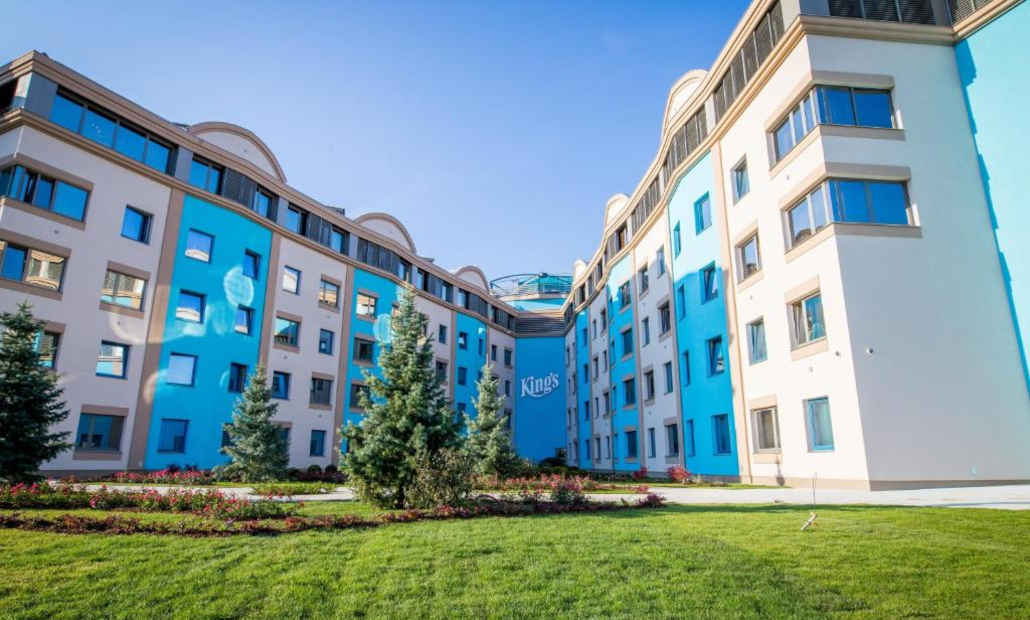 Prague is one of the most beautiful medieval cities every tourist should explore. And, in the context of this top ten page, it also has one of the best casinos in Europe.
King's Casino in Prague is located right on the bank of the Vltava river and within walking distance from Prague's Old Town.
With an overall gaming space of around 6,000 square meters, King's Casino in Prague offers more than 300 slots and 40 casino table games. Many of these tables are ideally suited for high rollers.
King's Casino is a particularly favorable pick for poker players. This venue hosts tons of poker events over the course of the year.
This includes WSOP Circuit events, WSOP Europe events, and many other national poker championships.
Additionally, cash games and mini-tournaments are readily available every day of the week. In total, the casino numbers over 200 poker tables.
In addition to the gambling venue, King's Casino offers enough content to be classified as a resort.
More specifically, guests can enjoy a stay in the adjacent five-star hotel, relax in the venue's fitness and wellness centers, or dine like kings and queens in the exquisite Radimsky restaurant.
7. Empire Casino, London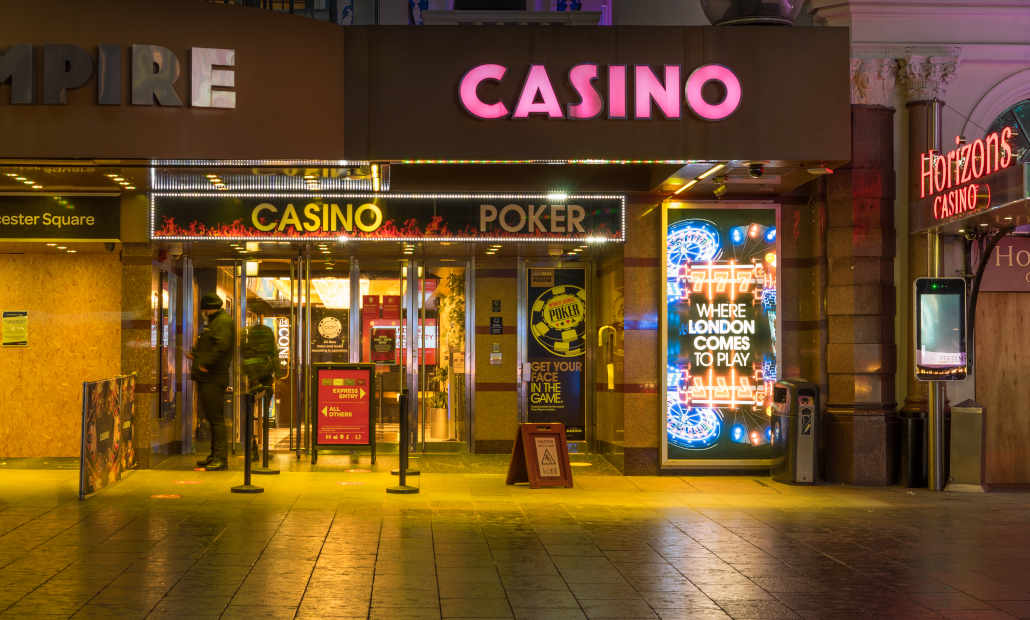 The building in which Empire Casino is located was originally built as the Empire Theater in 1884. The casino started operating a few decades later, while the refurbished and updated Empire Casino that we recognize today was reopened in 2007.
Located in London's famous Leicester Square, Empire Casino is open 24 hours a day, every day of the week.
This is perfectly in line with London's bustling and lively nightlife that entertains seven days a week.
The game selection isn't the biggest you'll find in Europe, but it still offers excellent entertainment value and covers the most popular options.
In total, there are a little under 200 casino games available at Empire Casino, with slots making up most of the game selection. It's also a great place for poker fans, as Empire Casino's poker room is the best in London.
Still, the venue alone is arguably a reason on its own to visit Empire Casino. Combining a Victorian style with some more modern elements, this casino doesn't have the flashy and glitzy rooms you might find in some other venues on the list.
It offers a more sleek and simplistic gambling environment that makes a nice break from other casinos you'll find across mainland Europe.
6. Resorts World Birmingham, Birmingham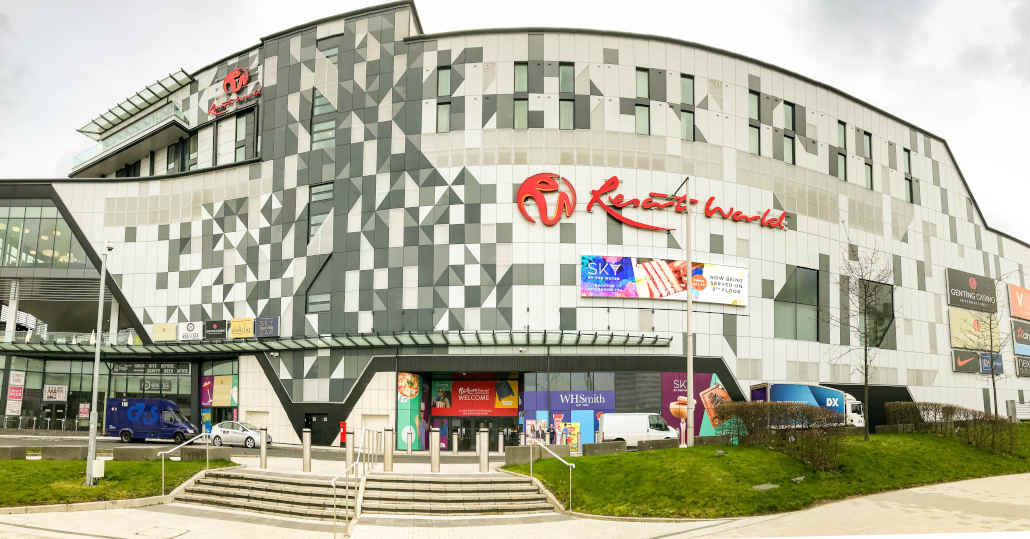 The Resorts World Birmingham is the largest casino in the UK. Its construction took two years and was built in 2015.
Besides the casino itself, the complex includes a shopping mall as well as cinemas and restaurants. In total, there are around 50 shops, close to 20 restaurants, a spa, and much more.
There's also a huge conference center that can hold up to 900 people.
The Resorts World Birmingham is an absolute behemoth. Its design resembles the shape of a cruise ship, and the complex employs well over a thousand people.
The casino encompasses around 11% of the entire property and offers a little bit of something for everyone's taste.
Its gambling rooms offer long working hours. The Resorts World Birmingham casino is one of the few European casinos that are open for 24 on certain days, in this case, offering such working hours on Fridays and Saturdays.
In addition to all of this entertainment content, Resorts World Birmingham also offers its visitors a very solid place to stay overnight.
To be more specific, it also includes a four-star hotel, featuring nearly 200 rooms and several five-star suites.
5. Casino Barriere, Enghien-les-Bains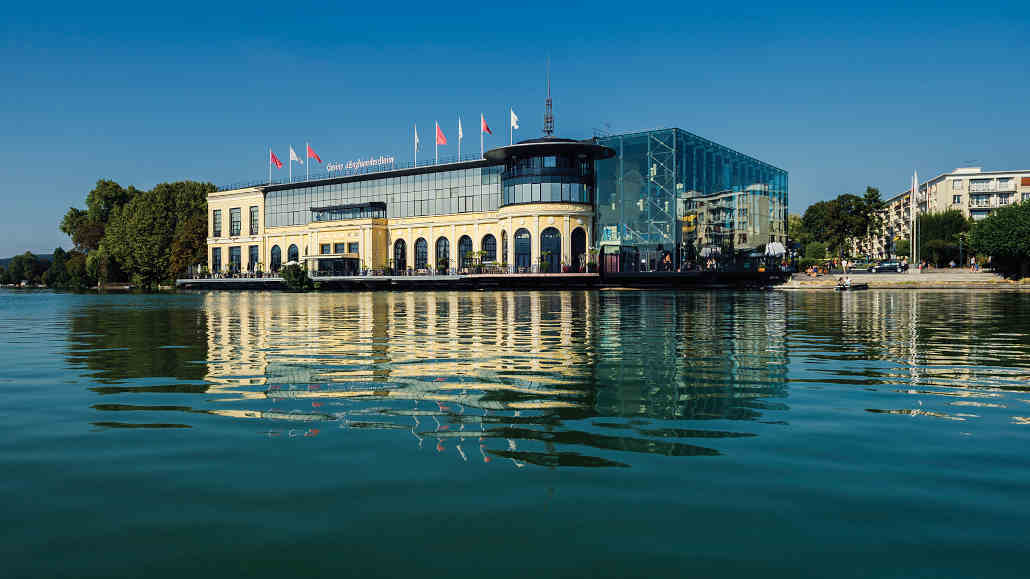 While this casino's name and location are a true pronunciation challenge for every non-French-speaking person, the venue itself is a must-see for every gambling fan.
Casino Barrier is located on the shore of the lovely Lac d'Enghien, approximately seven miles (eleven kilometers) from Paris.
It was opened in 1901 and has undergone several renovations since then. Among the many additions to the original building, the large atrium covering a sizable part of the venue is the most grandiose exterior improvement to Casino Barriere.
This sensational casino has around 500 slot machines, alongside 43 gambling tables.
So, it's safe to say that there's no shortage of options, regardless of what popular gambling game you like playing most.
That said, we should mention that most tables have steep minimum betting limits.
The casino includes two restaurants and two bars and offers a good deal of fine dining options. Due to its proximity to Paris and abundance of gambling options, it is a popular destination for both locals and tourists.
4. Casino di Campione, Campione d'Italia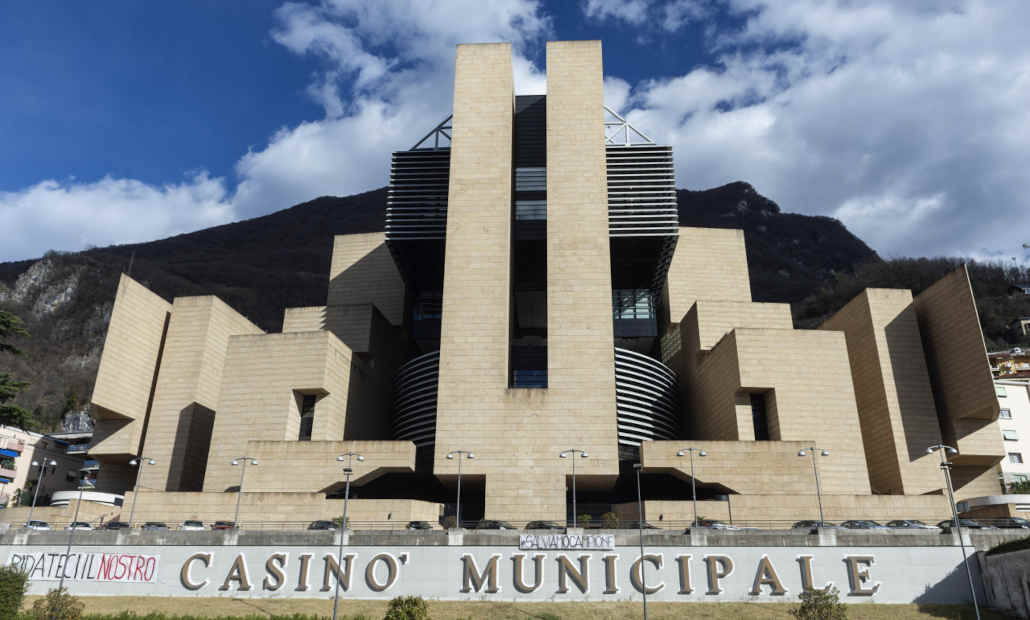 Casino di Campione is one of the oldest European casinos and the biggest European casino currently operating.
This gambling house has had a tumultuous history since it first opened its doors in 1917. It survived two world wars and was closed and reopened several times in the last hundred or so years.
Most recently, the casino started operating in 2022, after being closed for three years. This massive gaming venue spreads across nine floors with hundreds of casino games.
Visitors can find staple gambling games such as slots, blackjack, and roulette, but also more unusual games like Russian poker and Trente et Quarante.
On the second floor, guests can enjoy refreshments in a snack bar that also serves dinner in the evening.
Moving up the floors, the venue's seventh floor possesses a luxurious panoramic restaurant that can accommodate up to 200 guests.
Lastly, the ninth floor features a state-of-the-art ballroom with a magnificent view of the glacial lake Lugano.
This casino's unique position makes it an attraction on its own. Namely, it's located in an Italian exclave within Switzerland.
3. Casino Estoril, Lisbon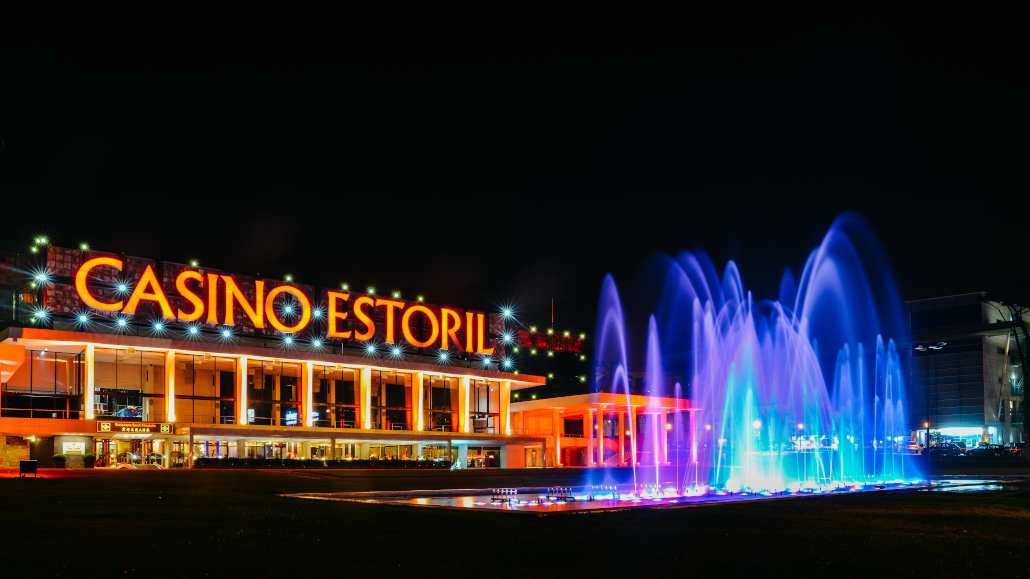 Casino Estoril is primarily known as one of Europe's biggest casinos. But, this gambling house located on the Portuguese riviera has much more to offer than its huge gaming floor.
It's also arguably one of the best casinos on the continent.
The casino opened in the early 20th century and has a turbulent and rich history. During WWII, it was a gathering place for international spies and adventurers.
For this reason, it was also the main inspiration for the first James Bond book, Casino Royale.
Casino Estoril has well over a thousand games available, ranging from table games like roulette and baccarat to the ever-popular slots.
It also regularly hosts poker tournaments and has even been the home of many events on the international poker circuit.
The casino boasts a modernist design and includes a number of entertainment activities and attractions apart from its gambling content.
Visitors can relish in various concerts and shows in the casino's massive auditorium or enjoy authentic food from one of the outstanding nearby restaurants.
2. Kurhaus, Baden-Baden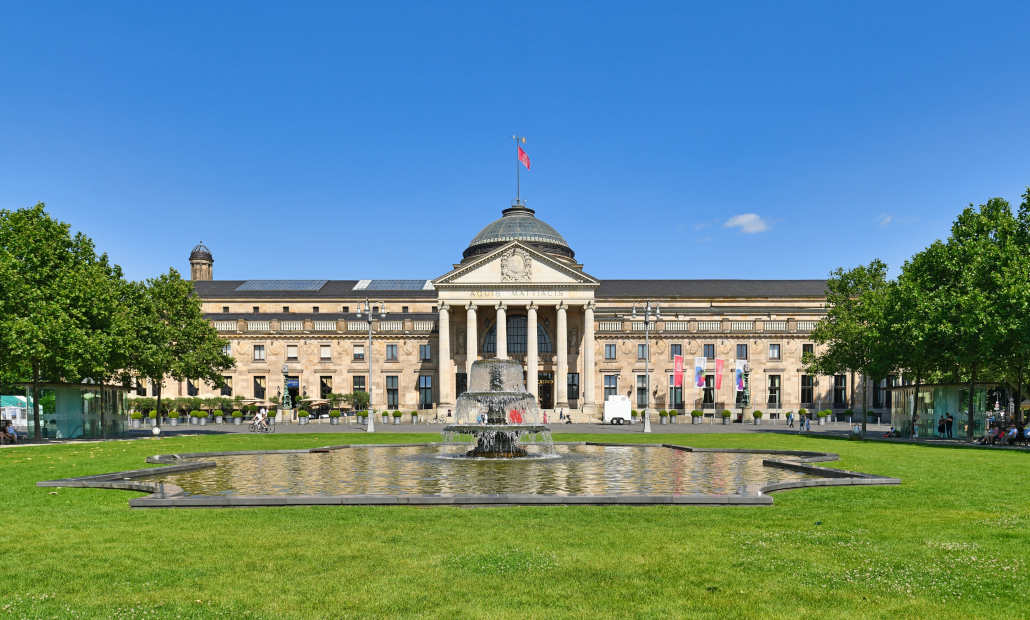 It's impossible to craft a list of the best casinos in Europe without including this luxurious complex located in the German town of Baden-Baden.
The Kurhaus is much more than a casino. It features a spa resort and a luxurious conference complex that regularly hosts international gatherings.
The Kurhaus is undoubtedly one of the most beautiful and elegant casinos in Europe. Everything tied to this casino is majestic, starting with its location.
The Kurhaus is located in the Black Forest, a large and beautiful mountainous, forested range.
The venue was built in 1824 and features a grand entrance with a neoclassical interior design. In its two-century-long history, the Kurhaus casino served as an inspiration for many of its contemporaries.
For instance, one of the greatest writers of all time, Fyodor Dostoyevsky, was inspired to write The Gambler after a visit to the Kurhaus.
The Kurhaus has hosted a number of meetings over the years. Most notably, this includes an international chess master's tournament in 1925, a summit of the Olympic Congress in 1981, and even a NATO summit in 2009.
1. Monte Carlo Casino, Monte Carlo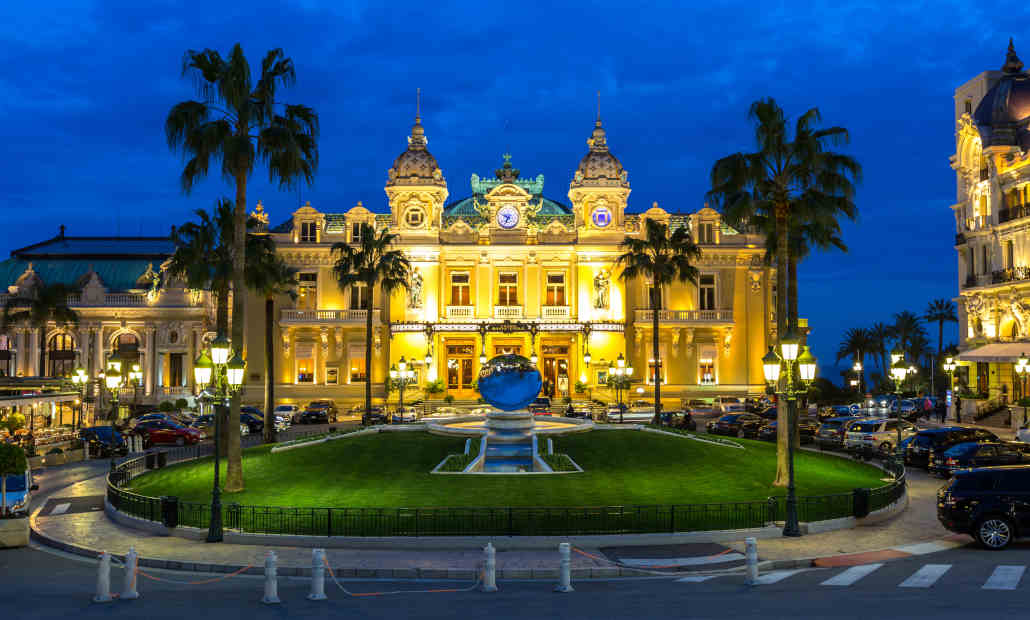 With so many impressive and magnificent gambling houses located all over the Old Continent, singling one venue as the best casino in Europe is challenging.
But, if any casino is worthy of this title, it would certainly be the iconic Monte Carlo Casino.
Opened in 1865, this entertainment complex includes a world-class casino, an opera house and is the home of one of the world's most famous ballet groups, Les Ballets de Monte-Carlo.
It's even a part of the F1 Monaco Grand Prix, as Formula 1 cars race through its premises during the event.
This casino doesn't work around the clock but is open well into the early hours. Monte Carlo Casino features a rich interior design and one of the most beautiful outdoor esthetics.
It has several first-class dining places, including a restaurant with three Michelin stars.
Monte Carlo casino is one of the best-represented European casinos in terms of screen time.
Its locations were the set piece for several James Bond films, as well as popular hits like Ocean's Twelve, Condorman, and The Castle of Cagliostro, and other gambling movies.
Overall, the grandeur and brilliance of Monte Carlo Casino are undeniable. Every gaming room breathes luxury, and the casino's long history and reputation make it the best casino Europe has to offer.