Big Casino Winners – Who Had The Biggest Slot Machine Wins?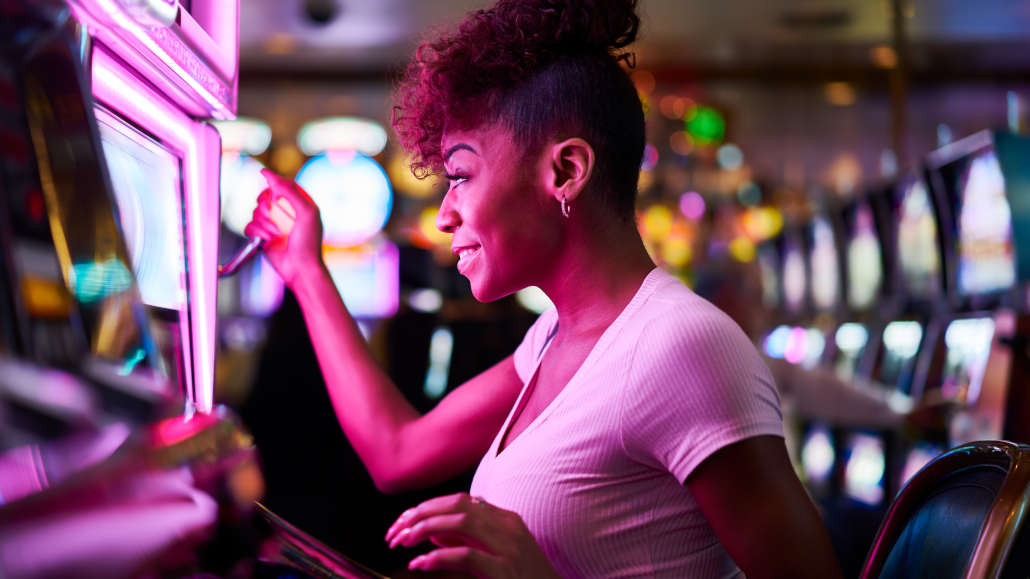 13 minutes
Last Updated: December 27, 2021
Big Casino Winners – Who Had The Biggest Slot Machine Wins?
A big win in a casino is always desirable, but sometimes gamblers are so lucky that they hit a win so massive that it instantly transforms their lives.
And, when it comes to massive wins and life-changing payouts, slot machines are arguably the most rewarding types of casino games you can play.
Plus, since slots are so simple, anyone can play them and have a chance at winning an impressive amount of money that will set them for life. No learning or strategy required!
On this page, we'll talk about the biggest slot machine wins, how these big slot machine winners won their prizes, what games they were playing, and much more!
10. $12.5 Million in Megabucks at the New York-New York Casino
After her late shift at work, Las Vegas local Suzanne Henley visited the New York-New York casino on The Strip around 1 am, as she did from time to time.
Only, this time, she stayed a bit longer, as she later said that she had a gut feeling that she might win big on that fateful night of April 14th, 1997.
She was soon proven right, as the $100 she put into the Megabucks slot machine produced an unbelievable profit.
To be more precise, Suzanne Henley won just over $12.5 million. At the time, this made her the highest-winning jackpot player in the world, as the previous largest win was just under $12 million and happened a year earlier on the same game.
The Megabucks slot machine minimum jackpot payout at the time was $5 million, two times lower than it is today. Still, well over 20 years later, this win is impressive and puts her name among the top ten biggest slot machine winners ever.
9. $12.7 Million in Megabucks at the Aria Casino and Resort
In January 2011, an anonymous woman was visiting her family in Las Vegas. With only $6 in cash in her pocket, she felt like it could be fun to spend it on some slot games before going to her relatives' house.
When she walked into the Aria Casino and Resort, she picked a seat on the Megabucks slot machine. She didn't know it at the time, but she was about to hit one of the biggest casino wins ever.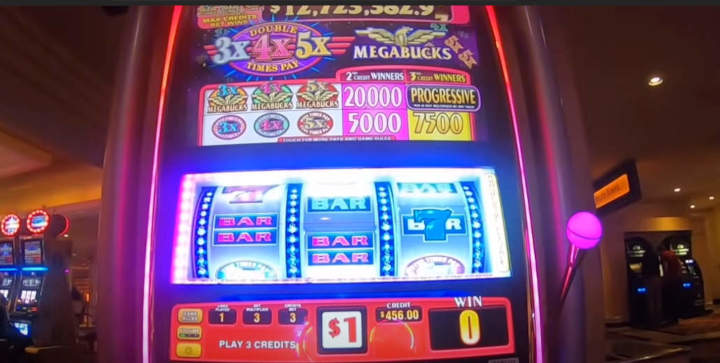 Within minutes, the woman had turned the $6 change into $12.7 million, one of the biggest casino wins ever. This is an out-of-town trip not many people get to experience during their lifetime.
Hopefully, the lucky aunt treated her niece and family after landing this life-changing win at one of the largest casinos in the world.
8. 14.3 Million in Megabucks at Rampart Casino
A local man walked into the Rampart Casino in Las Vegas one faithful Sunday. Like most winners on this list, he had a small bankroll, in this case, just about $20.
He put this money into his favorite slot machine, Megabucks. After a brief gambling session, the man lined up a winning combination that instantly made him $14.3 million richer.
Although the lucky winner posed for a photo with casino officials after winning this impressive jackpot, he decided to stay anonymous and not disclose his name.
What's more, after going home, he donated most of his money to various charity organizations and to his local church.
As he was going to a church that held its service in the local gymnasium, he wanted his church to build on its own location. This makes for a truly inspiring story of an unselfish big casino winner who gave back most of his winnings to his community.
7. $17.3 Million in Megabucks at M Resort, Henderson
During the Christmas season of 2012, a woman visited the M Resort in Henderson and sat at the Megabucks slot machine to unwind and have a fun evening.
After a quick session, she triggered the main jackpot to win $17.3 million and walk away with the best Christmas present she could've hope for, joining the ranks of big casino winners.
What makes this story even more impressive is that, unlike may big casino winners, she used free credits to play the Megabucks slot game.
This is truly a one in a million win but goes to show how invaluable free credits can be in boosting your bankroll, sometimes even helping you win unimaginable amounts of money.
6. $20 Million on an Online Slot Machine
Most of the biggest gambling wins on this list have been made in traditional brick-and-mortar casinos.
This win stands out not only as one of the most significant ones in the history of slots but the biggest online slot machine win ever.
After returning from his service in Afghanistan, British soldier Jon Heywood struggled to find work and was having trouble paying his bills.
This all changed when he won over 13 million British Pounds, equaling around 20 million USD at the time. Even more impressively, he won this amount betting only 25p a spin on the popular Mega Moolah slot.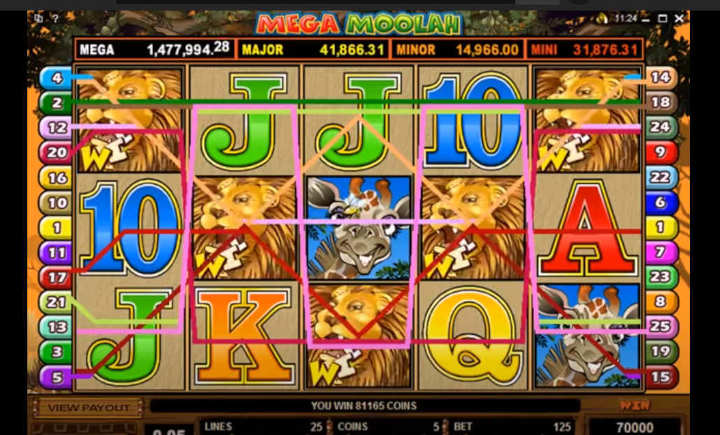 When asked what he'll spend his money on, Jon answered that the first thing he'll do is make sure his father gets the best possible medical treatment.
After that, he said he'd probably swap out his old Punto with a Bentley. Well-deserved for Jon, who is hopefully still enjoying the fruits of this massive win with his family.
5. $21.1 Million in Megabucks at Cannery Hotel Casino
There's no telling what adventure life will throw your way or how old you will be when it does. Elmer Sherwin is a true example of this, as he's undoubtedly the oldest progressive jackpot winner in history.
Elmer was 92 years old when he hit the winning combination on the Megabucks slot, receiving a payment of just over $21 million.
This WW2 veteran has enjoyed slots for decades, but the crown of his gambling career came at the Cannery Hotel Casino in 2005.
What's even more impressive in this story is that this wasn't Elmer's first progressive slot machine win. Some years earlier, he won $4.6 million playing the same Megabucks slot, which makes him deserving of a spot among the most famous gamblers in history.
While he used a big portion of this first win to go on a memorable world trip, he decided to give away most of the money he won on the second, even more impressive, jackpot.
Elmer passed away two years after winning the second jackpot but certainly enjoyed his golden years to the fullest with such gambling successes.
4. $22.6 Million in Megabucks at Bally's, Las Vegas
Most life-changing jackpot wins on this page have come when the lucky winners least expected them. But, this story is arguably one of the most unique and interesting ones to date.
The 74-year-old Johanna Heundl was on her way to breakfast when she changed her mind and went into Bally's for a quick session before eating.
She spotted the Megabucks slot, which grabbed her attention, and she wanted to try it out. Johanna spent about $170 before landing the $22.6 million progressive jackpot.
But, here comes the heartwarming twist.
In her excitement, Johanna thought she won a still very impressive $2 million. As she gathered herself and checked the slot again, she noticed that she had won $20 million more than she had initially thought.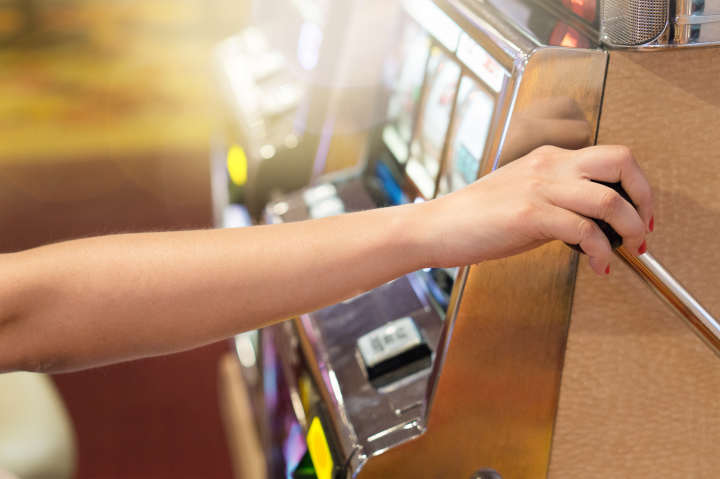 Embracing the true spirit of Las Vegas, Johanna Heundl followed in the footsteps of many other big casino winners and decided on a one-time lump sum payment of the total amount.
Although there's no information on what she did with the money, she probably had the most enjoyable breakfast of her life after walking out of the casino that day.
3. $27.5 Million in Megabucks at Palace Station, Las Vegas
In 1998, a retired flight attendant went to the Palace Station casino in Las Vegas, intending to spend $100 on some casino games.
As she got carried away with the Megabucks slot, she ended up spending three times her initial bankroll.
Only in this case, her decision to put in more money turned out to be a fantastic investment as she was about to land one of the biggest casino wins ever.
On one of her last spins, she lined up the Megabucks progressive jackpot symbols and triggered the main prize, which was just over $27.5 million.
The woman, who didn't want to disclose her identity publicly, opted for a payment of $1.1 million over 25 years, planning to share most of her winnings with her children and grandchildren.
At the time, she smashed the existing Megabucks jackpot record, winning almost twice the amount than the previous biggest slot machine winner.
This jackpot prize was so incredible that it still holds up as the third-largest slot machine win in the history of gambling.
2. $34.9 Million in Megabucks at the Desert Inn
Cynthia Jay Brennan was scheduled to work as a cocktail waitress when she decided to visit the Desert Inn hotel and casino and play a quick and relaxing session before heading to work.
She put a small sum of $21 into the machine and quickly played through it as she usually did. Only this time, she put in an extra $6 after that wanting to put in a few more spins.
Soon after, she landed the biggest jackpot in history at that moment, recording a $34.9 million payout, and surpassing all big casino winners to that day.
Unfortunately, Cynthia Jay Brenan's life story took a turn for the worse not much after winning this massive jackpot.
She was hit by a drunk driver only a couple of months after landing the massive win. Luckily, she survived but was left permanently paralyzed.
Still, even after going through this trauma not much after a great event in her life, she didn't let herself get disheartened. In the years that followed, Cynthia devoted her time and money to helping people who had suffered from similar events.
While Cynthia's life story is bittersweet, her decision to give back to those in need makes a motivating story and an experience that differs from that of most slot machine winners.
1. $39.7 Million in Megabucks Excalibur Casino, Las Vegas
Speaking of big casino winners, this slot machine jackpot worth almost forty million dollars still stands firmly in first place, even after almost two decades since the lucky winner landed it.
In 2003, an anonymous 25-year-old software engineer came to Las Vegas to visit his family. That day, he decided to make a small detour to the Excalibur Casino and have some fun playing the popular Megabucks progressive slot.
At the time when this gambler played the game, the Megabucks slot hadn't paid out in almost a year. Of course, this didn't mean that the slot was due but a very nice amount of money had already accumulated into the progressive jackpot pool.
Since this slot has a $10 million starting prize pool and went almost a year without triggering, it managed to grow to a staggering $39.7 million.
The lucky winner that stayed anonymous walked into the casino, aiming to play through $100. After a short gambling session, he triggered the main progressive jackpot, winning close to $40 million with his $100 bankroll.
To this day, he holds the single largest slot machine wins, and no one still knows who this biggest casino winner actually is.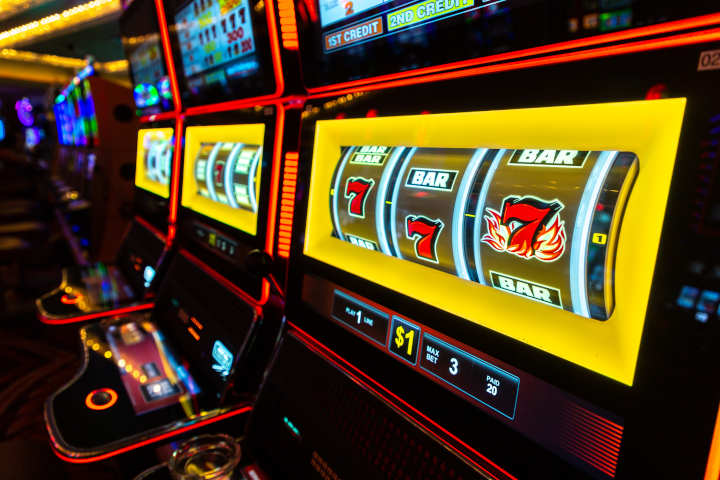 Why Have Most Of These Jackpots Occurred On One Slot Game?
Throughout this page, you might've noticed a recurring theme in the sense that most of these biggest casino wins were recorded on the same type of slot machine, IGT's Megabucks slot.
This is no coincidence, as Megabucks slots are WAP (Wide Area Progressive) slot machines. This means that they are connected throughout a large area and that many players contribute to the jackpot every time they place a bet.
Plus, as we've mentioned above, the minimum prize for Megabucks slots is always at least $10 million, so the lucky winners will never go home with less than that.
Not only this, but the Megabucks slot is reasonably expensive compared to other slots, as the minimum amount eligible for the jackpot is $3 per spin. In other words, Megabucks is around 30 times more expensive to play than an average slot machine.
Of course, it's important to have a realistic approach, as the odds of winning the main jackpot on Megabucks is not very realistic. You need to be really lucky to land an impressive jackpot like one of the ten fortunate winners we've talked about on this page.
That said, this doesn't mean that you don't have any chances or shouldn't try out your luck in the Megabucks game or a similar slot machine, as long as you're not chasing wins and are enjoying your slot machine sessions.
And who knows, you might land a life-changing win and end up on a similar list of the biggest slot machine winners in the future!