How Old Do You Have to Be to Gamble – Legal Gambling Age Around the Globe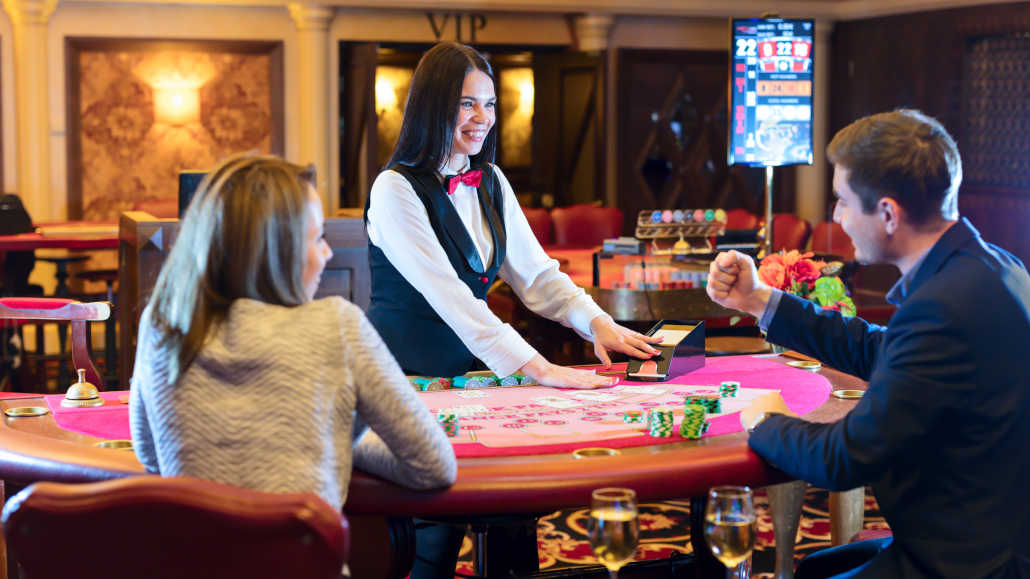 13 minutes
Last Updated: July 19, 2023
How Old Do You Have to Be to Gamble – Legal Gambling Age Around the Globe
The term "minimum legal gambling age" is precise. It refers to the minimal number of years you need to have to gamble online or in a land-based casino.
That said, while it's easy to understand the practice and regulation behind gambling age limits, it's challenging to keep track of all of the limits around the globe.
As every government and local gambling regulatory authority can set and tailor these limits, there are inevitably significant differences between various countries worldwide.
So, whether you're traveling to different countries and want to gamble or are just interested in the gambling age regulations around the globe, you've come to the right place!
We have prepared the most comprehensive guide on this topic you can find on the Internet. Read on to learn how old you need to be to gamble around the world.
Why Gambling Age Restrictions Matter
The legal gambling age varies between countries and is heavily impacted by the country's culture. But, morals and culture aside, the legal gambling age is a key mechanism necessary for every country that permits gambling activities.
The most important reason why gambling restrictions are essential is that they safeguard the malleable youth from developing gambling problems and addictions in the early years of their life.
As kids and teens are easily influenced and often don't know what's bad for them, gambling age restrictions protect them by banning them entirely from participating.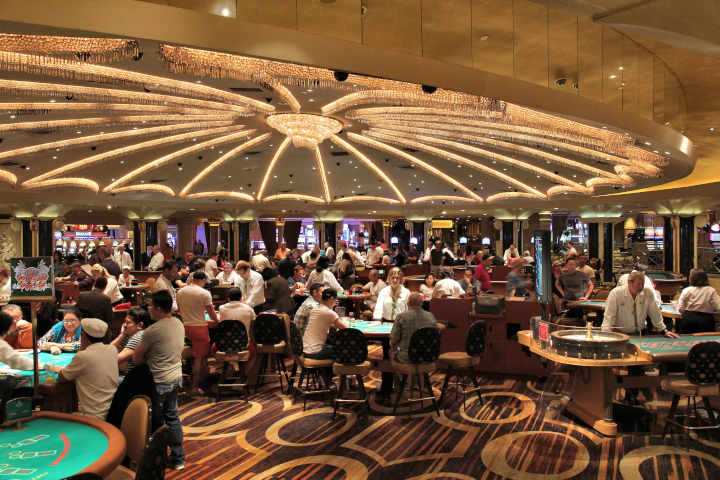 This method is the most efficient way for protecting the youth as it is easiest to implement. Casinos and sportsbooks can easily ask for IDs and quickly check whether a person is of legal gambling age.
To ensure these gambling age restrictions are implemented, governments and regulatory bodies set hefty fines that casinos have to pay if they allow people under the minimum gambling age to play in their venues.
Gambling Age Restrictions Across the Globe
Gambling restrictions worldwide are far from uniform. As every country sets its own regulation, you can find significant deviations even between neighboring countries and even states.
The two most universally accepted gambling ages are 18 and 21. But, some countries also have different age restriction rules. These are especially important to know if you're younger and want to gamble in different countries you go to.
With this in mind, we'll do a complete rundown of gambling age restrictions across major countries and regions:
How Old to Gamble in Europe
It's fair to say that the landscape covering gambling regulations in Europe is a complex one. However, for the most part, the regulations in big countries are the same in this sense.
The UK, France, Germany, Italy, and Spain all set the minimum legal gambling age at 18 years.
Outside these major European countries, most other European nations also apply the 18-year-old gambling age restriction. However, there are some exceptions.
For instance, countries like Estonia, Greece, and Belgium set 21 years of age as the legal minimum for gambling.
Moreover, Portugal also has complicated gambling laws in this regard. In many Portuguese casinos, tourists can gamble at 18 years of age, while local residents must be at least 25 years old to gamble.
Interestingly, Denmark doesn't have any age restrictions for sports betting, while Andorra doesn't have a minimum age limit for either gamblers or sports bettors.
Legal Betting and Casino Age in the US
If you're wondering how old do you have to be to go to a casino in the US, the answer is that it depends on which state you want to gamble in.
While the US is one country, it's divided into fifty states. Each state generally has a great deal of autonomy in tailoring its laws, including setting the minimum age for gambling activities.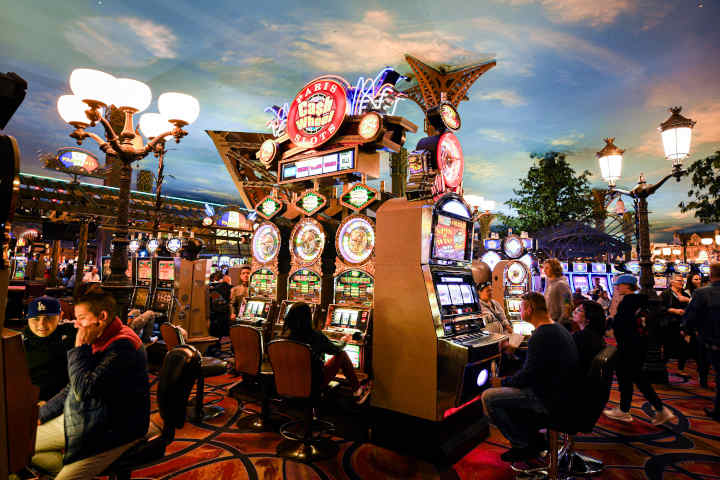 More specifically, most US states require you to be 18 or 21 years old to legally gamble. The only other US state that doesn't apply either gambling age restrictions is Alabama, which has a minimum gambling age of 19 years.
Also, there's just one US state where gambling activities are entirely outlawed. This is the state of Utah.
So if you're wondering can you go to a casino at 18 or if you need to be 21, we've got the answers for you. We've divided the US states into two separate groups based on these two age restrictions and will cover each one separately.
The US States With an 18-Year Legal Gambling Age
While the majority of US states have a minimum legal age requirement set at 21 years, a good number of US states also set this limit at 18 years. Here's a complete rundown of all US states with an 18-year minimum legal gambling age requirement:
California (Also 21 in some casinos), Delaware (Lottery), District Columbia, Florida (Lottery), Idaho, Kentucky, Michigan, Minnesota, Montana, New York, North Dakota (Also 21 in some casinos), Ohio (Also 21 in some casinos), Oklahoma, Oregon, Rhode Island, Tennessee (Lottery), Virginia, Washington
The US States With a 21-Year Legal Gambling Age
Remembering which states have the 21-year gambling age minimum is arguably more important than remembering those that set the minimum age at 18 years.
This is because, if you fall between these two age limits, you might be allowed to gamble freely in one state but can't do so in another one. With this in mind, here's a list of all of the US states that set the minimum legal gambling age to 21 years:
Alaska, Arizona, Arkansas, California (Also 18 in some casinos), Colorado, Connecticut, Delaware (Casinos), Florida (Casinos), Hawaii, Illinois, Indiana, Iowa, Kansas, Louisiana, Maryland, Massachusetts, Mississippi, Missouri, Nebraska, Nevada, New Hampshire, New Jersey, New Mexico, North Carolina, North Dakota (Also 18 in some casinos), Ohio (Also 18 in some casinos), Oregon (Casinos), Pennsylvania, South Dakota, South Carolina, Tennessee (Sports betting), Texas, Vermont, Virginia (Casinos), West Virginia, Wisconsin, Wyoming
If you want to learn more, here is a great dedicated resource breaking down each state and covering how old do you have to be to gamble in the US.
Legal Gambling Age in Canada
Canada is one of those countries that stray from the general 18/21 standard. For the most part, the minimum required age for legal gambling in Canada is 19 years.
That said, just like in the US, the laws can vary. In Canada's case, this varies between provinces and territories.
More specifically, the gambling age in the country's biggest and most popular cities is generally 19. So, the cities of Toronto, Vancouver, Ottawa, Winnipeg, and Halifax all require you to be at least 19 years old to legally gamble.
But, some territories like Quebec, Alberta, and Manitoba require you to be only 18 years old to legally gamble.
Age Restrictions for Asian Gamblers
As Asia is a melting pot of many different religions and cultures, the gambling stance regarding this topic varies significantly between countries.
For instance, you can find almost as many countries that have a 21 requirement as there are countries with an 18 requirement.
That said, there are also unique examples of countries like Japan, which has a minimum gambling age set at 20 for both casinos and lottery games.
Gambling activities are also strictly forbidden at any age in many Asia Muslim countries. This includes Indonesia, Pakistan, Maldives, Syria, and the UAE.
What's more, casino gambling is also completely banned for all ages in Thailand. Thai gamblers can only play the government lottery, provided they are at least 20 years old.
What's the Legal Gambling Age in China?
It's no secret that the Chinese government maintains a very strict and authoritative presence over most everyday activities, gambling included.
With this in mind, gambling activities are completely outlawed in China. The only type of gambling permitted in the country is the state-ran lottery, which is available to all people at least 18 years old.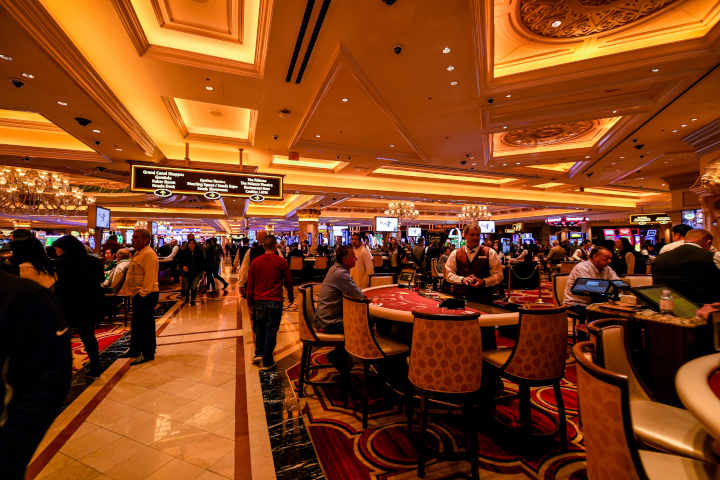 Of course, as China is one of the world's biggest countries, the regulation can vary between regions. Most notably, places like Hong Kong and Macau have unique administrative powers and allow gambling.
Macau, which is one of the biggest and most popular gambling cities in the world, the legal gambling age is 21.
What's the Legal Gambling Age in Africa?
Gambling is allowed in the majority of African countries. In most countries where gambling is permitted, the legal gambling age is 18 years. This includes large African countries such as Morocco, Ghana, South Africa, and Angola.
A handful of other African countries also have a minimum legal gambling age requirement of 21 years of age. This includes countries like Egypt, Cote d'Ivoire, and Namibia.
Additionally, the country of Nigeria sets a unique gambling age that differs from the rest of the continent, as the minimum age to gamble in this country is 21 years.
Moreover, some African countries don't even have an official gambling age. This is the case with Gabon, South Sudan, Guinea Bissau, and Equatorial Guinea.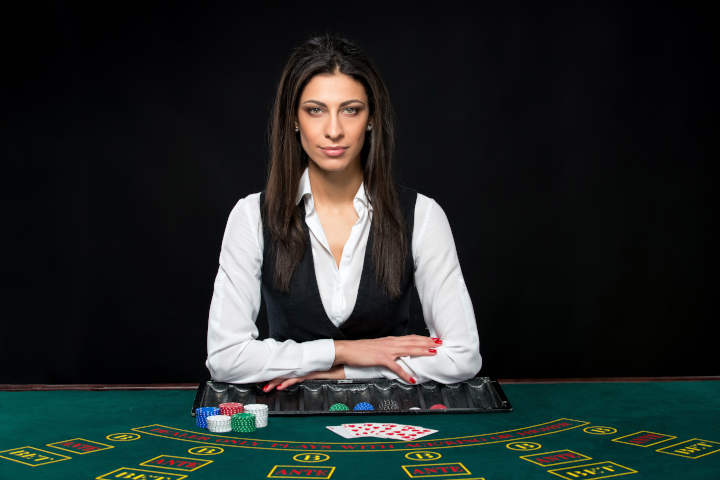 Even Tunisia doesn't have an official gambling age. However, this is because the Tunisian government tried to ban all gambling activities but failed to do so after heavy pushback from the citizens.
That said, much like in many Asian countries, many African countries have also made gambling illegal at any age. Most notably, this includes countries like Libya, Sudan, Somalia, and Algeria.
Lastly, some countries have very interesting age policies regarding land-based and online gambling.
For example, Ethiopia and Eritrea have completely outlawed gambling activities but don't have any age restrictions for citizens that want to play online casino games or bet online.
What's the Legal Age Minimum For Australian and NZ Gamblers?
Most countries in Oceania have the same minimum gambling age requirement of 18 years of age. This includes both Australia and New Zealand.
In Australia, you have to be at least 18 years old to engage in any type of gambling or betting activity.
On the other hand, the situation is not so clear-cut in New Zealand. While you can bet on horse racing and instant kiwi games at 18, you need to be at least 20 years old to legally play in casinos.
Additionally, New Zealand doesn't have any age limitations on some gambling games like lotteries.
How Old Do You Have to Be to Gamble Summary
As we've discussed in the beginning, legal gambling age restrictions exist for a very serious reason.
So, if you're not of legal gambling age, you should know that you're potentially risking legal repercussions and putting the casino under financial stress by gambling when underage.
Moreover, if you're an adult or a teen that meets gambling age restrictions in your country, you should know that responsible gambling is key to a successful and enjoyable gambling experience.
Hopefully, you've found this detailed page helpful and interesting. If you have any other questions, check out the FAQ section below, covering the most common questions regarding this topic.
Gambling Age FAQs
How old do you have to be to gamble in Las Vegas?
You need to be at least 21 years old to gamble in Las Vegas casinos. This is the uniform rule for all casinos and sportsbooks across the United States, as this is the nationwide rule for all gambling activities.
That said, in some states and for some gambling activities, you can be either 18 or 19 years old to participate.
Can you gamble anywhere in the world if you're younger than 18?
No, you need to be at least 18 years old, if not 21 years old, to gamble anywhere in the world.
That said, in some countries like Andorra there is no official gambling age for playing in land-based institutions. However, if you want to play online, you'll still have to be 18 years old.
What's the legal gambling age for playing online?
As with land-based casinos, the legal gambling age for gambling online primarily depends on the regulations in the country you're coming from.
So, no matter if you're playing with an offshore or international online gambling site, you must be of legal gambling age set by the country you're playing from.