Is Gambling Legal in Texas? Your Complete Guide to Texas Gambling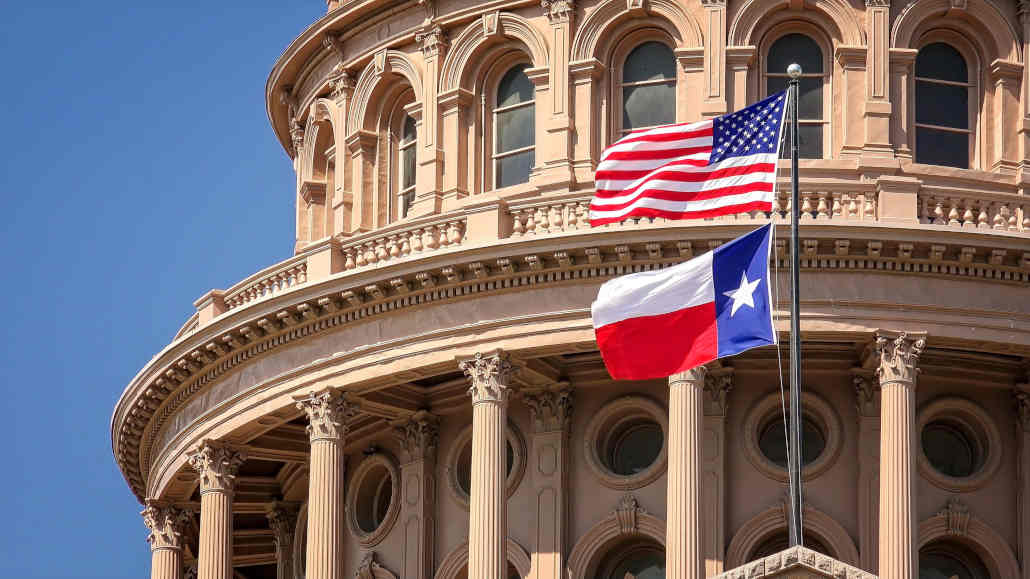 13 minutes
Last Updated: May 16, 2022
Is Gambling Legal in Texas? Your Complete Guide to Texas Gambling
To say that Texas has a long, turbulent, and complex history with gambling would be an understatement. On the one hand, Texas has a very strong connection with gambling that goes back all the way to the 19th century.
On the other hand, it's hard to find a legal land-based gambling establishment, with the situation being similar on the online front as well.
So, is gambling legal in Texas, and how strict are the regulations in this US state?
We've outlined the most comprehensive guide on the legality of gambling in Texas that you can find online. Read on to learn everything you need to know as a gambler from Texas.
Is Gambling Legal in Texas?
No, Texas is one of the strictest states in terms of legalizing gambling and restricting the activities that fall under it.
According to Section 47 of the Texas Penal Code, it's a criminal offense when a person:
Makes a bet on the partial or final result of a game or contest or on the performance of a participant in a game or contest
Makes a bet on the result of any political nomination, appointment, or election or on the degree of success of any nominee, appointee, or candidate
Plays and bets for money or other thing of value at any game played with cards, dice, balls, or any other gambling device
These three stipulations are directly taken from Section 47 verbatim. And, if you dig deeper and try to understand these points, you can see that they cover practically every gambling and betting activity available to gamblers.
However, there is one game that's excluded from this list and is completely legal in the entire state of Texas. Of course, we're talking about the super-popular state-run Texas lottery.
Introduced in the House of Representatives in 1991, the state lottery quickly passed and started selling the very next year.
The state lottery offers standard drawing and scratch-off games, as well as multi-jurisdiction lottery games like Powerball and Mega Millions.
Native American Casinos – An Exception to the Rule
Apart from the state-run lottery industry, fans of casino games still have the opportunity to play various gambling games in Texas, albeit in a somewhat limited capacity.
To be more specific, gambling in Texas is only allowed in a few Texas casinos operated by Native American tribes.
These casinos operate under the terms of the U.S. Indian Gaming Regulatory Act of 1988. This act allows tribal gambling establishments to provide various casino games.
However, while these tribal casinos are allowed to operate in Texas, they aren't allowed to expand past the single-venue casinos they currently operate.
So, although the state technically supports gambling in the venues, it also tries to suppress the popularity of this activity by limiting expansion.
Casino Cruises – Another Workaround for Texas Gambling Laws
Another gambling aspect that adds to the overall peculiarity of the legality surrounding gambling in Texas is the phenomenon of the so-called "casino cruises".
These are gambling boats that operate out of Texas ports, taking gamblers out to international waters, where there are no gambling laws.
Although this sounds like a very fun and interesting concept, it again poses the question, why doesn't Texas simply legalize gambling?
Doing so seems like a simpler alternative to all of these workarounds. Still, while this is a perfectly logical question, it seems that the authorities in Texas pay no attention to it.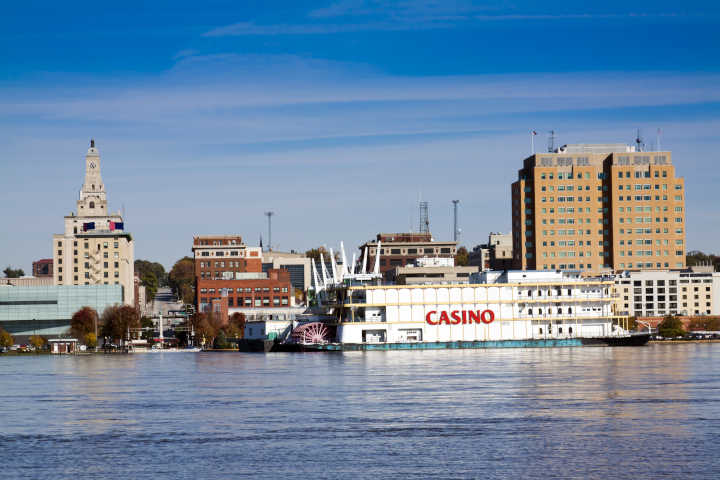 Nevertheless, the concept of casino cruises has proven to be quite popular in the state and even a solid tourist attraction.
These cruises have been operating in Texas since the early 1980s, and it doesn't seem like they're getting canceled anytime soon, despite some legality issues in the past.
Is Online Gambling Legal In Texas?
With land-based gambling being so strictly policed and restricted in Texas, you would be right to assume that online gambling doesn't differ from it to any significant extent.
With that in mind, online gambling is not legal in Texas, much like regular land-based gambling.
However, this is not so simple and straightforward, as the wording used in the Texas Penal Code leaves a lot of room for interpretation.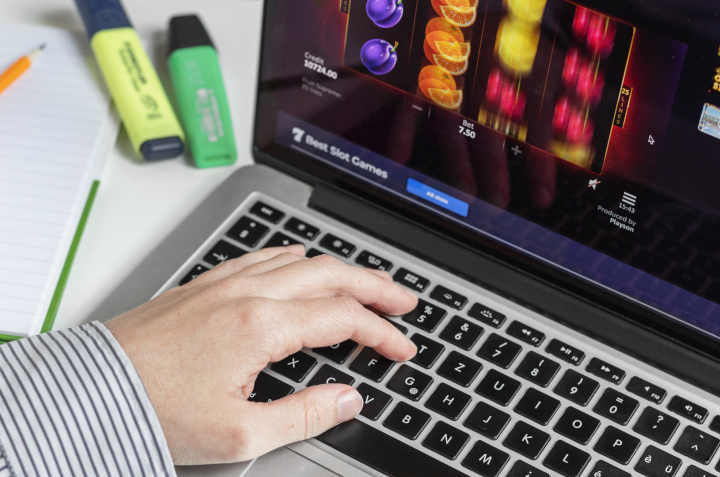 Moreover, as the Texas Penal Code is quite old and hasn't seen any significant revisions in the near past, it doesn't explicitly address the legality of online gambling.
In other words, online gambling is currently in some sort of legal limbo. While many online gambling advocates claim it's currently legal, those on the other side say that it is still illegal, very much like land-based gambling.
The only forms of online gambling that are legal involve social casino sites and charitable online gambling.
To put it differently, these are gambling activities in which you can only play for fun or a special cause or benefit, but not for an actual payout and profits.
Knowing this, you should decide for yourself whether or not it's smart to play online casino games in the current legal situation.
If you decide you want to gamble online from Texas, there's a specific niche of online casino sites you can explore. This brings us to the next crucial part.
Offshore Sites – A Good Option for Texan Online Gamblers?
Even though online gambling is technically illegal in Texas, you don't have to worry, as you can still access online casino games by playing on offshore casino sites.
In simple terms, offshore casinos operate in a country or state outside your own.
So, for casino enthusiasts from Texas, playing at an offshore casino is the best and most convenient way of gambling online.
This is because these offshore sites aren't subject to the gambling legislation in Texas, but to the online gambling laws of the country they operate from.
Offshore sites are equally safe and trusted as any locally-based casino. That said, you'll have to check the site's licenses and reputation to determine whether it's a legitimate platform before you sign up with it.
Is Sports Gambling Legal In Texas?
In May of 2018, the federal ban on sports gambling was removed, giving Texas and other US states the power to decide on a state level whether or not they want to legalize sports betting.
Soon after, the Texas House of Representatives voted on a bill that would introduce legal sports betting in the state.
The proposed bill, titled HB 1275, included regulation for retail wagering and online betting on mobile and desktop betting sites.
It even included a handful of licenses that would be given to a small number of operators. Unfortunately, the bill didn't pass as the majority of the Texas House was against it.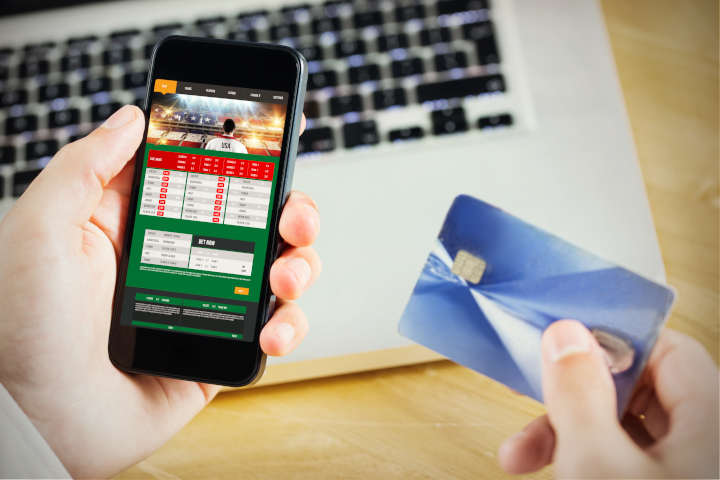 So, even though there were actually efforts to legalize both land-based and online sports betting in Texas, this didn't receive any significant traction.
Because of this, sports betting is still illegal in the state. However, as is the case with gambling, sports bettors can also sign up with offshore betting sites and bet on their favorite sports.
Additionally, things aren't entirely bleak for the sports betting industry in Texas, as a couple of sports are legal to bet on.
These include horse racing and dog racing. Betting on both sports is allowed, provided that you bet at a specifically state-licensed location.
Can You Play Online Poker In Texas?
With the most popular poker variation carrying the prefix "Texas" in it, it comes as a bit of a surprise that the legality of poker rooms in Texas is often argued.
For this reason, it's best to avoid playing poker in any land-based poker room, even if you have the opportunity to do so.
Instead, we recommend playing online poker. Most gamblers argue that you can exploit the loophole in Chapter 47 of the Texas Penal Code and play poker legally online.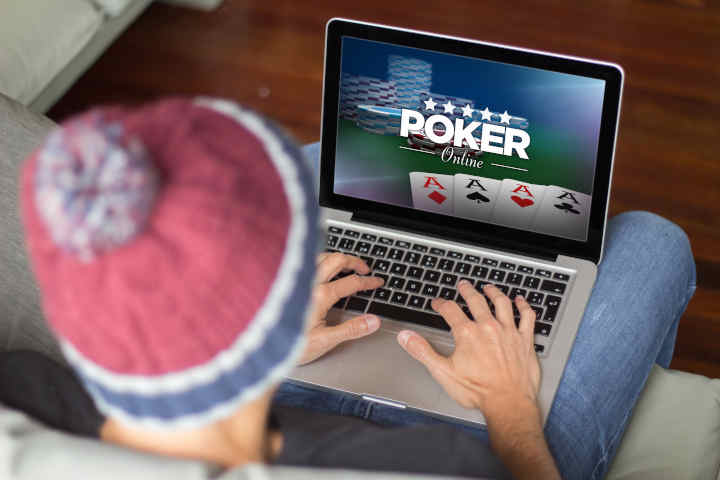 Are There Any Player Protection Services in Texas?
Just like it is difficult to gamble in Texas, it's equally challenging to find any support in case you experience gambling addiction problems.
As the state has a very exclusive outlook on gambling and would like to shut it down entirely if it could, it doesn't provide any helpful resources you can rely on.
There's no centralized gambling addiction support site or service you can go to to help you combat this serious issue.
Moreover, the same applies to self-exclusion methods, as they vary venue-by-venue depending on the gambling facility.
Considering all of this, Texans are left to seek help at other, offshore gambling addiction support websites.
For example, reputable platforms like Gamblers Anonymous and Gam-Anon can provide you with reliable help. Unfortunately, we're still waiting for a dedicated Texas-based public resource that would address this issue.
Will Texas Ever Regulate Gambling and Online Gambling?
While it's hard to predict the future landscape of the gambling industry in Texas, the high chances are that you shouldn't expect any further legalization of gambling in Texas anytime soon.
If anything, the state will try its best to shut down the existing casinos still operating in the state.
Plus, when looking at the online gambling scene, it doesn't seem like the situation will change in any significant way as well.
Besides the government's rigid stance on the issue, another reason why the legislation will unlikely change in the future is that most people in Texas don't actually care whether or not gambling will be legalized in a broader sense.
Those that want to gamble are already doing so at offshore online casinos. In contrast, those that aren't interested in gambling won't be motivated in any way to start gambling if it gets legalized at some point.
Gambling in Texas – Summing Up the Key Points
The state of gambling in Texas is very challenging to understand, especially if you're a beginner that needs clear-cut answers and precise laws you can rely on.
Hopefully, this detailed guide on the legality of gambling in Texas has helped you learn everything you wanted to find out about this topic.
To sum it up, Texas has very stringent gambling laws, both for online and land-based casinos.
But, the easiest way to remember the crucial points is to consider all gambling activities illegal, with a few caveats.
These exceptions apply to casinos controlled by federally recognized Native American tribes when it comes to land-based casinos. In regards to online casinos, you won't find any online gambling platforms licensed and legal in Texas.
That said, you can still play at trusted offshore websites and enjoy your favorite online casino games without any limitations.
Gambling in Texas FAQ
Can I get in legal trouble for gambling in Texas?
Gambling regulations are very complicated in Texas, and you can easily get in trouble if you're not familiar with the law.
To avoid any legal tribal, make sure to only play at tribal casinos that operate in Texas and trusted offshore sites. Also, don't engage in gambling activities if you're under 21 years of age.
Are there any casinos in Texas?
Yes, there are several casinos in Texas. Most notably, this includes the two tribal casinos, the Kickapoo Lucky Eagle Casino Hotel and the Naskila Gaming casino.
These casinos offer games like slots, table games, bingo, keno, and more without any gambling restrictions.
What is the legal gambling age in Texas?
The legal gambling age in Texas depends on which casino you decide to play in and what games you want to play.
That said, just to be safe when gambling in Texas, you should assume that the legal gambling age is 21 years.
This is because it's the minimum gambling age allowed in both Kickapoo Lucky Eagle Casino Hotel and Naskila Gaming, two of Texas' biggest gambling establishments.