Are Online Casinos Rigged – How Safe Is Online Gambling?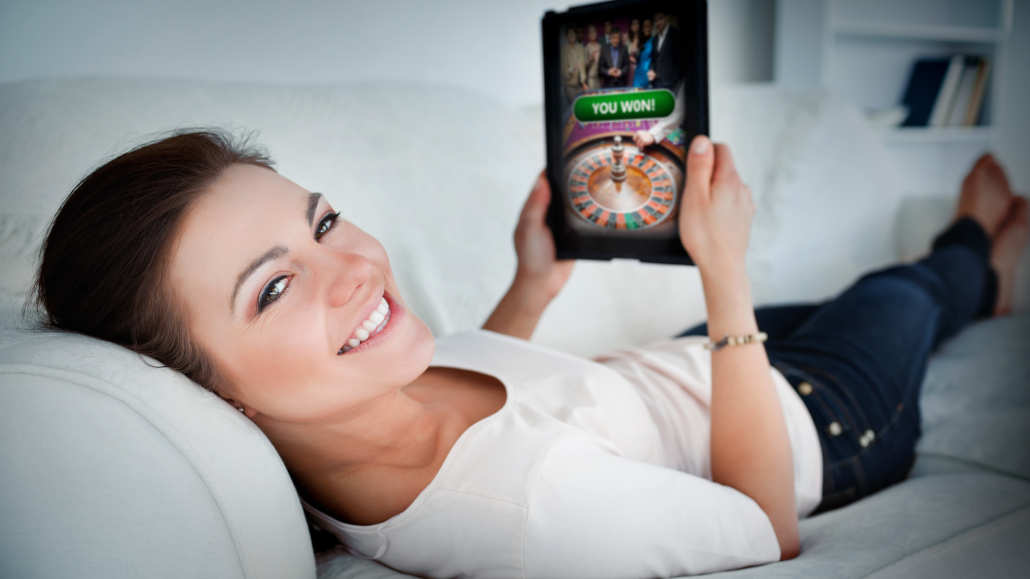 14 minutes
Last Updated: March 7, 2022
Are Online Casinos Rigged – How Safe Is Online Gambling?
Online casinos have taken over the gambling industry by storm in the last two decades, especially in the past couple of years.
But, despite the popularity and sheer scale of the online gambling industry, many online gamblers think that online casinos are generally rigged.
Is there any truth to this, or is this just another gambling myth perpetuated by those who feel slighted by the online platforms they play at?
In this detailed article, we'll answer this question with as many details as possible to help you understand just how safe online gambling is.
Are Online Casinos Rigged?
Let's jump into the burning question without any delay. No, online casinos aren't rigged. The online gambling industry is a perfectly legitimate business that operates within the law and adheres to very stringent regulations.
Not everyone can just open an online casino. Those who want to do so need to pass rigorous testing and obtain licenses from various gambling jurisdictions.
With this in mind, it brings about another question. If the online gambling industry is so well-regulated, why do so many online casino players think that online casinos are rigged?
The reason for this is simple. It's because online casinos are in the business of making money.
Consequently, many more players often end up losing rather than winning money from the casino. Every online casino game operates according to a certain mechanism and has a predetermined payout percentage in the long run.
So, everything is purely mathematical, as there are simply more losing than winning players. Moreover, players who lose their money are often more vocal about this than those who win playing in online casinos.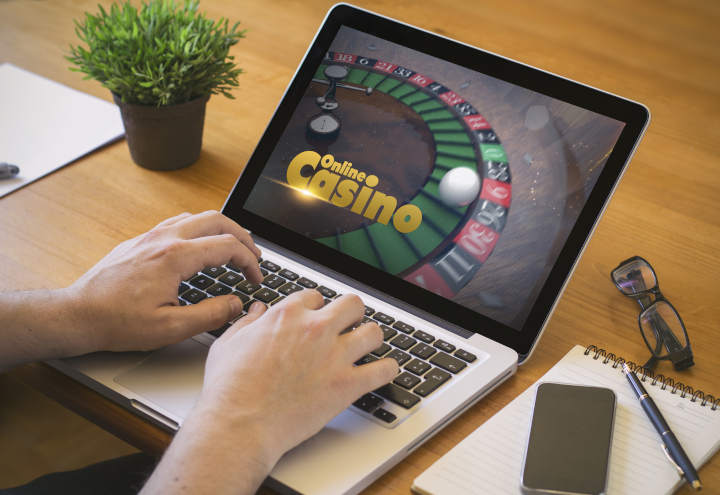 Still, the nature of online gambling often makes players think that there's something happening behind the curtain.
As everything is software-based and players can't actually physically check anything, it's understandable that so many gamblers are wary when it comes to this.
This is further fueled by some inherent features of online gambling, many of which are misunderstood or misinterpreted by online gamblers.
In light of this, here are some of the most common reasons why online casino players sometimes suspect that their online casino is rigged:
Everything Runs on Software
Perhaps the biggest reason why many players think online casinos might be rigged is that they can't actually see what's going on on the other side of the Internet.
You don't see the roulette wheel spin, the cards get dealt, or the dice get thrown like you do when playing in a real land-based casino.
You can, but only if you're playing a live casino game. For all other online casino games, you're just watching the screen as software simulates everything.
Naturally, with this being the case, it's easy to get distrustful and think that the online casino might tamper with the software to manipulate the results.
Moreover, with so many cyber-attacks and hacks happening every day, how can you be sure that a third party isn't interfering with the software?
Although concerning at first read, these beliefs aren't based on reality.
To begin with, the online casinos aren't actually the ones that have anything to do with how the games work. They just license games manufactured by online casino software companies.
Before a game can be played, the software manufacturer has to prove that it is completely fair and random.
As far as cyber security threats go, there is always a legitimate threat of a malicious third-party breaching into the online casino platform and messing with the software.
But again, as reputable and tested online casinos use secure platforms and implement software and information protection, the chances of such problems are minimal.
The House Always Has an Edge
No matter where you play, whether you play online or in a land-based casino, there's no way to escape the house edge.
This is the built-in advantage that ensures long-term profits for the casino. Every casino game you play on an online gambling site has a certain house edge, always listed in percentages.
For example, if an online casino game has a house edge of 5%, it means that the casino takes 5% of your money over time.
In return, this means that such a game has an RTP (Return to Player) percentage of 95%. Meaning, if you gamble $1,000, you eventually win back $950.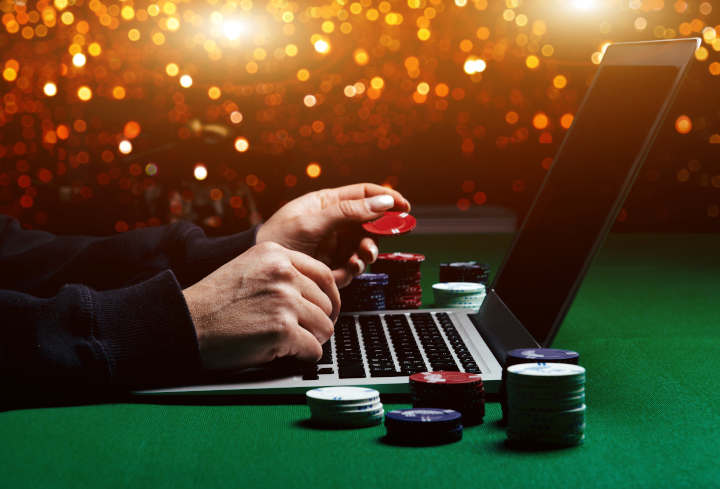 This is simply how the gambling industry works and doesn't mean that an online casino or game is rigged.
What you can do about it is to pick the games with the highest RTP and lowest house edge so that you ensure you're getting the most for your money in the long run.
The good thing with online casinos is that you can often easily find the house edge and RTP percentages with just a bit of research.
This is seldom the case with land-based casinos, which often have a higher house edge for many of the same games.
Games Have Different Volatility Levels
Volatility is a major part of many online casino games. Unfortunately, it's also an aspect that many online gamblers aren't very familiar with.
This is a shame, as volatility is also a crucial factor in online slot games. Given this, online slots can have low or high volatility.
Online slots with low volatility don't eat up your money as fast, but they also don't offer you any substantial payouts.
In other words, while you may record many wins during a session, you're unlikely to increase your bankroll by a significant amount.
Oppositely, online slots with high volatility can lead to massive jackpots but most often don't pay out for long periods.
Because of this, it's easy for players to start thinking that the slot is rigged against them. If it only pays out smaller wins, they tend to think that it's fixed so that it can't pay out big.
On the other hand, if it doesn't pay out for what seems like hours, players think that it's intentionally avoiding to pay out and is ripping them off.
n truth, both beliefs stem from the lack of understanding of what type of slot they're playing.
Online Casino Games Aren't Fault-Free
Lastly, this is the most controversial aspect players like to focus on. Although online casino games are thoroughly tested, sometimes errors can happen.
Over the years, we've had examples of some lesser-known online casino software operators being under fire for offering faulty games.
Probably the most famous example of this is the software provider called AmigoTechs. Between 2011 and 2015, this software provider was involved in not one but two scandals for its unfair video poker machines.
More precisely, one player has noticed that he hasn't recorded a winning combination in over 900 consecutive rounds. The chances of this happening are unfathomable.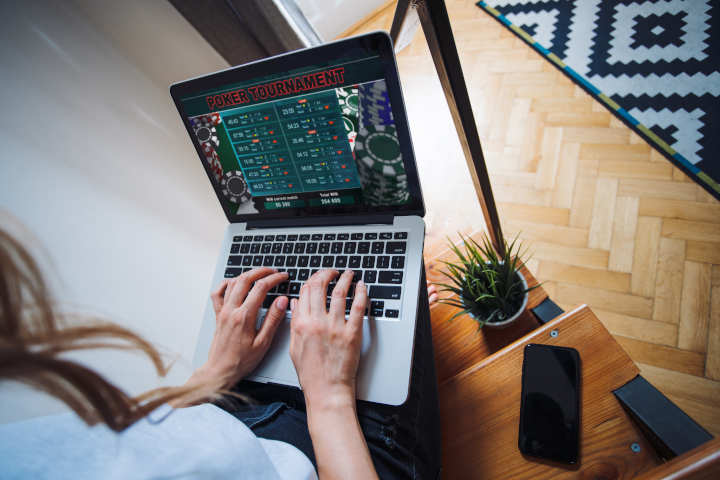 But, no matter how bad this sounds, the response of the online community was great. AmigoTechs quickly fell into obscurity and became an insignificant player in the industry.
While faulty online casino games can come up from time to time, in the end, it all gets discovered.
So, even with such potential flaws, the online casino industry is more transparent and fairer than the land-based one.
The Strict Regulation Behind Online Gambling
As we've briefly mentioned above, online casinos need to obtain gambling licenses and pass many tests before they can legitimately operate in the online gambling landscape.
Of course, it wasn't always like this. When online gambling was invented in the mid-90s, it was more like the Wild West than a legitimate industry.
However, as the industry evolved over the past two and a half decades, it constantly improved to become what it is today.
Compared to their land-based counterparts, online casinos are significantly safer, better-regulated, and less likely to be cheating or rigging games.
This is mostly thanks to excellent regulation and strong gambling authorities that oversee all online gambling activities.
Apart from the major gambling jurisdictions that control the online gambling landscape, online casinos are also regularly tested by third parties. These tests aim to ensure that the online casino's games truly offer the odds and payouts they claim to.
Even if an online casino manages to rip off a smaller percentage of players for a short period, it's impossible for the site to do so in the long run.
Eventually, more and more gamblers will get suspicious and involve regulatory bodies in the issue.
And, if the regulatory authority determines that the online casino has been rigging games, the site is doomed to fail. All of its licenses would be revoked, and its reputation would be ruined.
How to Find a Safe Online Casino
While the online gambling industry is generally very well regulated, there's always a chance of a few bad apples slipping through.
To make sure you don't make the mistake of signing up with a rigged online casino, you should pay attention to a few telltale signs before you sign up.
From this perspective, here are a few of our top tips on how to find a safe online casino:
Transparency and Licenses
The first thing you should check before signing up with an online casino is what license it has.
Ideally, the online casino of your choice should be licensed by a reputable gaming authority like the UK Gambling Commission or the Malta Gaming Authority.
Even a lesser-known licensing authority like the one from Curacao can be a step in the right direction proving that the online casino is safe.
Besides this, you should also read through the casino's privacy policy to better understand how they operate and how they handle player data.
Lastly, it's good to check the featured software providers that power the online casino. If the site is working with providers like Microgaming, Playtech, NetEnt, Play'n Go, or Evolution Gaming, you can rest assured that it's safe to play at.
Online Reputation
In today's world where you can find everything online, it's paramount to do a quick research on the online casino's reputation before putting any money into it.
Read reviews from experts to find out about the strengths and weaknesses of the online casino. More importantly, read reviews left by real online casino players and focus on the negative ones in particular.
If you notice that a lot of players complain about the casino, especially about how some of its games work, it's best to avoid the site altogether.
If an online casino doesn't have any social media presence or reviews, it can also be a red flag. Sometimes, it can only just be because the casino is new, but it's better to stay on the safe side.
Customer Support
A reputable and licensed online casino will always have a responsive customer support service.
While not all online casinos offer around-the-clock live chat support, they should at least offer this contact option, along with email and phone support.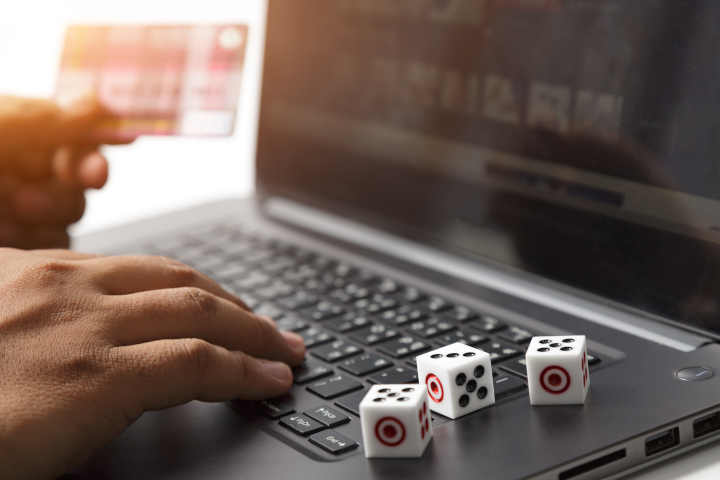 Luckily, this is an easy aspect to check. If an online casino doesn't offer extensive support channels or has unresponsive and unprofessional service, you shouldn't give them your business.
Quality customer service is critical, as you want to rely on online casino staff in case of any problems.
Bonuses
Bonuses are an integral part of every online casino's business model. You'll find welcome bonus offers and promotions targeted at casino regulars in nearly every online casino. There's nothing in this that would indicate that an online casino is unsafe.
However, if an online casino offers overly generous bonuses that go up into thousands of dollars, the site might be rigged and is just trying to take your deposit money.
So, it's key to find a casino that balances realistic bonus offers with achievable wagering conditions and make sure the site itself also ticks all of the above criteria we've discussed.
Is Online Gambling Rigged? – Conclusion
Hopefully, this detailed post has helped you understand that you don't normally have to worry about unsafe and rigged online casinos.
When you know the elements that make up an average online casino and the online gambling industry in general, it all makes perfect sense.
The nature of such a software-based industry might leave you distrustful at times, particularly after a bad online gambling session.
However, the truth is that you rarely have to worry about an online casino being rigged. Especially if you pay attention to the things we've shared above and pick a safe online casino.
As long as you're playing in a licensed online casino with a proven reputation, you don't have to worry about getting scammed.
After all, online casinos stand to lose everything if they get caught rigging games, and no trustworthy casino is willing to risk its licenses and reputation for this.