Mega Moolah Slot Machine – How to Win Seven-figure Jackpots Online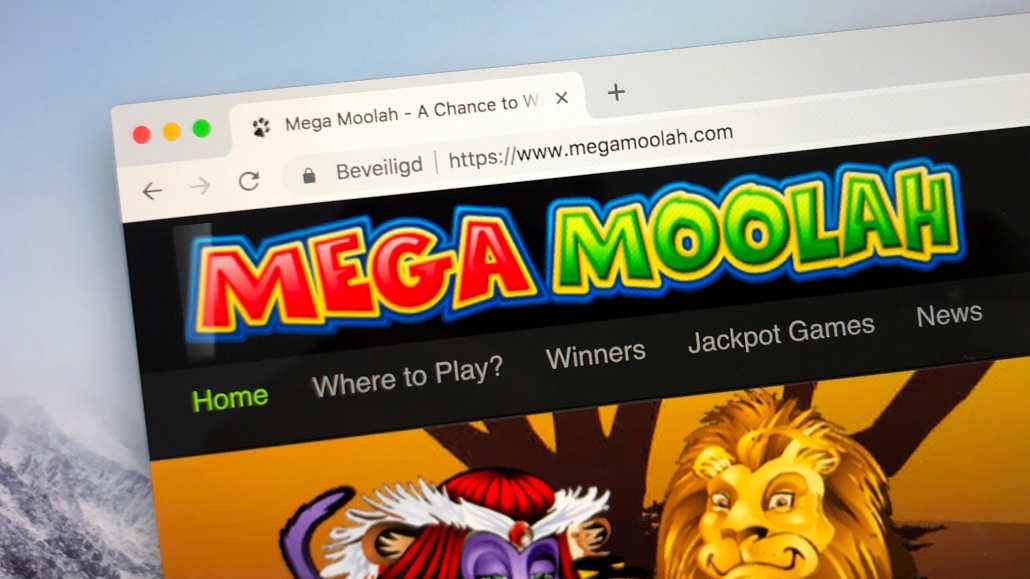 14 minutes
Last Updated: May 31, 2022
Mega Moolah Slot Machine – How to Win Seven-figure Jackpots Online
When the Mega Moolah slot machine launched in November 2006, Microgaming expected it to be a big hit among players, especially those chasing progressive jackpots.
But, not even the software developer itself could predict that this slot would achieve such massive popularity.
Moreover, fifteen years later, Mega Moolah is still going very strong and has produced a number of variants over the years.
If you've hoping to line up a life-changing win playing this game, you've come to the right place. We'll cover every essential part of this iconic slot machine to help you on your way to winning a seven-figure online slot jackpot.
A Closer Look at the Mega Moolah Slot Features
When you look at the main features of the Mega Moolah slot game, you might be surprised by the simplicity of this super-popular game.
It uses a standard payline layout with 25 paylines, three rows, and five reels. The lines pay left to right only. You can adjust both the size of the coins and the number of the paylines you want to play with.
The coin values can be set from 0.01, 0.02, and 0.05. Considering all of this, your bets per spin can range from £0.25 to £6.25.
Since Mega Moolah is a progressive jackpot slot, such a maximum limit is fairly low. Many progressive jackpot slots, especially those in land-based casinos, often have significantly bigger maximum limits.
The bets and payouts will be displayed in your local currency in the equivalent of its value to the British Pound. So, in case you win the main jackpot, it will be paid in your local currency.
Mega Moolah Theme
In line with Mega Moolah's simple gameplay features, Microgaming has picked the perfect theme for this slot game.
It has a classic and now widespread African safari theme that countless other slot games have tried copying since then.
With a reddish backdrop of the Serengeti region, the cartoon-styled theme is recognizable from a mile away and is one of the best-known aspects of the Mega Moolah slot.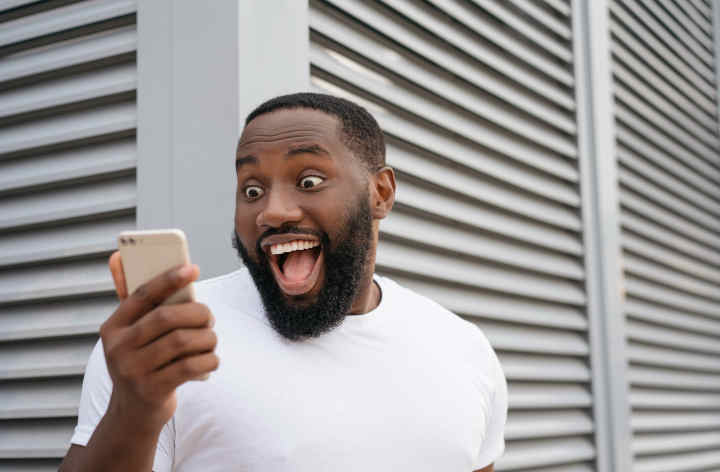 The visuals are accompanied by an excellent sound design that nicely adds to the slot's overall atmosphere.
It's worth noting that Microgaming actually modified the game's visuals several times over the years to make it look more up to date, so you won't be looking at a game identical to the one that came out in 2006.
The updates included better animations and sharper graphics that would appeal to new players.
Mega Moolah RTP and House Edge
Experienced slot game players know the importance of checking a game's RTP before playing it. In this regard, Mega Moolah has a low RTP compared to most other online slots, as the official RTP of the game is listed at only 88.12%.
However, this is understandable, as progressive jackpot slots generally have lower RTP values. With that in mind, the house edge for this slot is a whopping 11.88%.
That said, this only covers the base game, because jackpot winnings aren't included in this calculation.
So, once you add Mega Moolah's jackpots into the calculation, the RTP changes considerably, as Mega Moolah has an RTP of over 96% in this case.
Of course, these percentages don't provide you with the full picture, as only a few lucky gamblers will walk away with big wins. Most other players will only be hitting smaller prizes.
Mega Moolah Volatility
Apart from the RTP, it's also crucial to understand Mega Moolah's volatility. This aspect tells you how often you can expect wins and how big these wins will be.
A slot with low volatility produces wins relatively often, but the winnings are fairly small, while a slot with high volatility offers completely opposite results.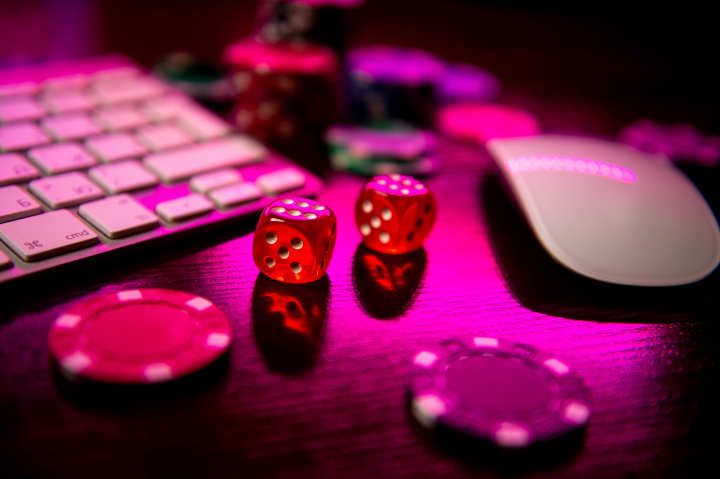 If you don't factor in the progressive jackpot, Mega Moolah has fairly low volatility, as it pays out small amounts frequently. However, when you factor in the Mega jackpot, the game's volatility is high.
This is because the jackpot pays out approximately every month or so, but the amounts are often in the multi-million range. So, just like with RTP, the numbers differ based on the perspective.
Mega Moolah Symbols and Payouts
With all of the numbers from above in mind, let's move to the fun part – the symbols you can line up playing this online slot and the payouts you can expect for doing so.
In total, the original Mega Moolah online slot game features 12 symbols. Here's a detailed table overview of the Mega Moolah symbol combinations and payouts:
| | | | | |
| --- | --- | --- | --- | --- |
| Symbol | Payout for 2 Symbols | Payout for 3 Symbols | Payout for 4 Symbols | Payout for 5 Symbols |
| 10 | | x2 | x10 | x40 |
| Jack | | x3 | x15 | x60 |
| Queen | | x4 | x20 | x75 |
| King | | x6 | x30 | x100 |
| Monkey | x2 | x3 | x20 | x100 |
| Ace | | x8 | x40 | x150 |
| Antelope | | x10 | x50 | x250 |
| Zebra | | x20 | x100 | x400 |
| Giraffe | | x30 | x125 | x500 |
| Buffalo | x4 | x40 | x150 | x600 |
| Elephant | x6 | x50 | x250 | x750 |
| Lion | x15 | x125 | x1,500 | x15,000 |
Apart from the total 12 symbols we've listed in the table above, it's important to mention that the slot machine also comes with two special symbols.
The wild symbol is represented by the lion and the scatter symbol is portrayed by the monkey. Besides offering you payouts according to the table, they also serve additional functions.
The scatter symbol represented by the monkey offers fairly small payouts compared to other symbols. But, it has a great additional purpose, as it triggers the free spins bonus.
More specifically, if you're lucky enough to land three monkey symbols on your reels, you'll receive 15 free spins with the same bet size as the one that triggered the free spins bonus. What's more, the free spins also come with a 3x multiplier feature.
On the other hand, the lion multiplier wild bonus is even more rewarding. It can replace any other symbol on the reels to help you line up a winning combination. Moreover, any combination made with the aid of the lion symbol offers a payout double in size.
Mega Moolah Jackpot Bonuses
No article on the Mega Moolah online slot is complete without covering the different types of progressive jackpots available in the game. After all, this feature is the main reason why so many gamblers play it.
With this in mind, the great thing about this slot is that there are four jackpots up for grabs. So, let's take a closer look at the four types of Mega Moolah jackpot bonuses:
Mega – The main attraction of the Mega Moolah slot, this jackpot has a starting payout of £1 million.
Major – A very rewarding jackpot often overshadowed by the Mega jackpot, this prize has a starting payout of £10,000.
Minor – The second-lowest valued jackpot in Mega Moolah, the Minor jackpot starts at £100.
Mini – The easiest jackpot to win and the most frequently triggered one, with a starting reward of £10.
How to Play the Mega Moolah Slot Machine – Useful Tips
Like any other slot, Mega Moolah is completely luck-based. Meaning, there aren't any things you can do gameplay-wise to increase your winning chances.
However, we've come up with a few useful tips that will enable you to play the Mega Moolah slot machine more efficiently and provide you with the best value in the long run. Here are a handful of tips and tricks for playing Mega Moolah:
Bet the Maximum – Although Mega Moolah isn't one of those progressive slots that require you to bet the maximum amount to trigger the jackpot, doing so is still advisable with this game. If you're primarily playing to trigger the main jackpot, placing max bets gives you the best chances.
Take Advantage of Bonuses – Online casino bonuses are a great feature that you should always look to take advantage of. They provide you with the extra money to keep playing your favorite slots and can be very valuable in your efforts to trigger Mega Moolah jackpots.
Put in the Time – Lastly, you have to clock in enough time to increase your chances of landing one of the bigger prizes, especially the Mega jackpot. The more you play, the more chances you have of winning. You can also use a jackpot tracker to see the jackpot amounts and assess the best times to wager to play for the most money.
With the three tips from above in mind, we also want to stress the importance of gambling responsibly. Betting the maximum amount on the Mega Moolah slot and doing it for prolonged periods can take a toll on your bankroll.
If you don't have the money for such an undertaking, make smaller bets and just enjoy the game without spending more than you can afford.
Biggest Mega Moolah Slot Payouts
Mega Moolah is responsible for providing some of the highest and most impressive jackpot prizes of all online slot games, especially in the online gambling scene.
The biggest Mega Moolah jackpot stands at just over €18 million, which was won by a lucky player gambling at the Grand Mondial Casino back in 2018.
Other than that, the game also paid out CA$20 million to a Zodiac Casino gambler in September 2019.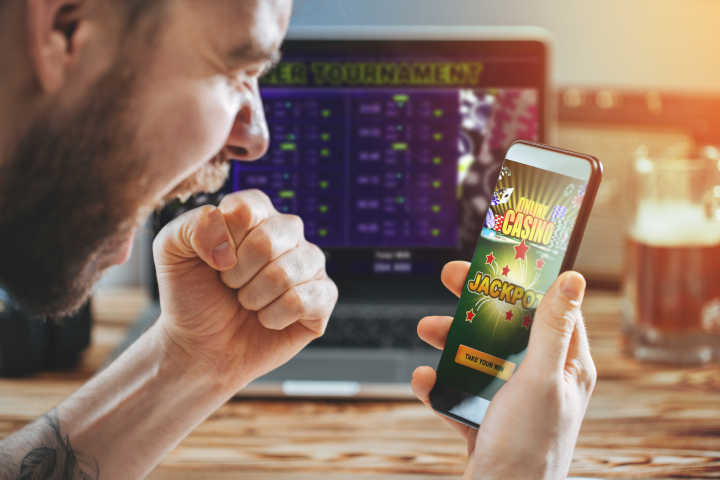 Additionally, 2020 was perhaps the best-paying year for the Mega Moolah slot, as we saw three huge wins among many others. This includes a CA$16 million jackpot in April, a NZ$13 million jackpot in May, and a €14 million prize in August of the same year.
Mega Moolah Slot Variants
The Mega Moolah slot came out over one and a half decades ago, and many online slot game providers have copied its formula in an effort to attract online gamblers.
To stay relevant, Microgaming developed a number of Mega Moolah slot variations over the years. So, if you want to try out a game from the Mega Moolah slot family, these variations are worth your attention:
Mega Moolah Absolootly Mad
Mega Moolah Atlantean Treasures
Mega Moolah Summertime
Mega Moolah Isis
Mega Moolah 5 Reel Drive
Summing it Up – Is the Mega Moolah Slot Right For You?
It's no surprise that Mega Moolah still enjoys huge worldwide popularity even after more than fifteen years since it was launched.
It's a world-class progressive jackpot slot game with plenty of great features, including four separate in-game jackpots and no less than a dozen symbols.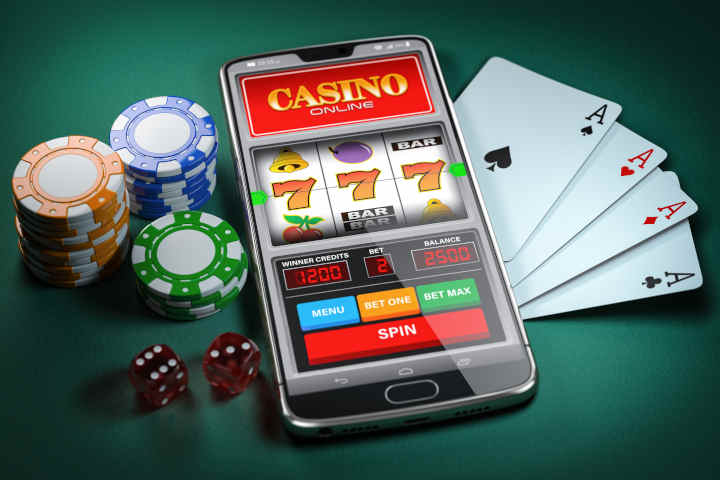 Of course, like any other slot, this one has its downsides that are worth keeping in mind. Most notably, these include the slightly lower payout percentages of the base game and fairly low jackpot prizes for the lower-valued jackpots.
Still, Mega Moolah's advantages heavily outweigh these drawbacks.
Even if you're not a massive fan of online progressive jackpot slots, this game is well worth trying out.
And, with everything that we've shared on this page, you're equipped with all of the necessary knowledge to give yourself the best chances of landing a big win playing Mega Moolah. Remember the information and tips we shared above and good luck!
Mega Moolah FAQ
Is Mega Moolah safe and legit?
Yes, Mega Moolah is absolutely safe and fair. It is one of the most popular online slots ever, made by the reputable Microgaming casino software company.
As long as you play it at a proven and licensed online casino site, you can rest assured that you'll play under fair conditions and get paid out if you win.
What's the best Mega Moolah slot?
Many online casino players agree that the original Mega Moolah slot is the best in the series. That said, if you want to try out other variations in the series, the two slots that come close to the original are Mega Moolah Isis and Absolootly Mad.
Where can I play Mega Moolah?
Mega Moolah is available in any casino that offers games by Microgaming. And, considering that Microgaming is one of the biggest and most popular slot games providers in the world, your selection of Mega Moolah online casinos certainly won't be limited.
Can I practice Mega Moolah for free?
As Mega Moolah is a progressive jackpot slot game, Microgaming doesn't allow casinos to feature the free demo version on their sites.
Still, you can play the Mega Moolah slot for free in demo mode directly on Microgaming's site. However, we should highlight that this option is only available to players from certain regions.
Why is Mega Moolah so popular?
The main reasons why the Mega Moolah slot is so popular are that it's a simple game that potentially provides life-changing wins.
Moreover, unlike classic progressive jackpot games that you can find in casinos, Mega Moolah allows you to play without risking too much of your bankroll at once.
Is Mega Moolah available on mobile?
Even though Mega Moolah is a fairly old online slot game, it keeps up with the trends and is available on both Android and iOS devices.
It can be played both directly through the mobile browser or a casino app, depending on how the online casino of your choice functions.