Megabucks Slot Machine – The Most Popular Land-based Progressive Slot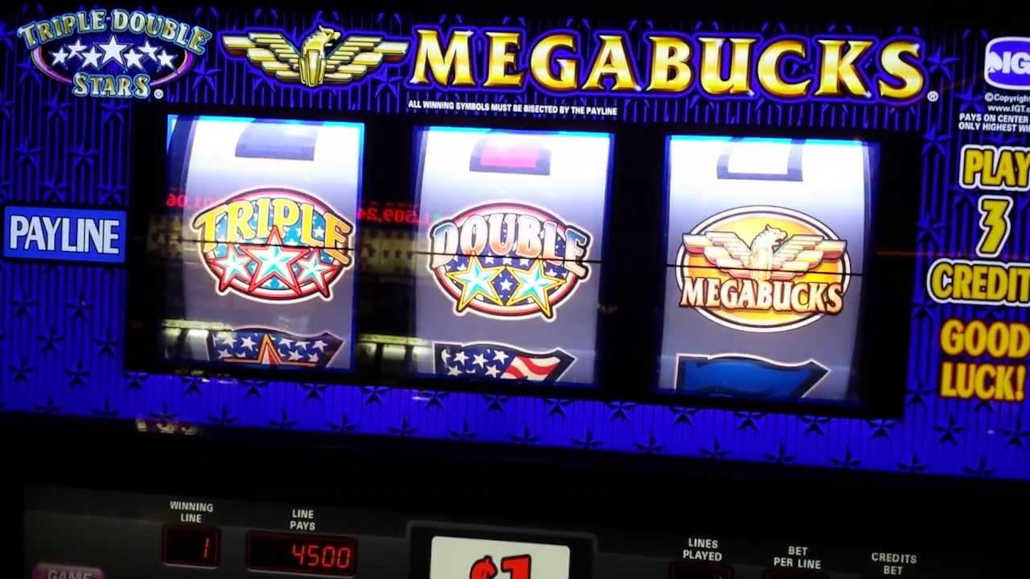 14 minutes
Last Updated: March 18, 2022
Megabucks Slot Machine – The Most Popular Land-based Progressive Slot
With absolutely huge payouts that can go into tens of millions of dollars, the Megabucks slot is undoubtedly one of, if not the most popular land-based slot.
Plus, as it's only available at some of the largest casinos around, Megabucks slot is the Holy Grail among casino gamblers.
If you want to learn more about the Megabucks progressive slot, we've got all of the information for you.
From the game's origins to gameplay details, winning chances, and biggest payouts, read on to find out more!
When Was the Megabucks Slot Machine Invented?
The Megabucks progressive jackpot slot is the first wide-area progressive slot in the history of gambling.
The term "wide-area progressive" refers to a specific slot system in which all of the games are connected on the same network.
In other words, all Megabucks slots that operate within a specific area, the state of Nevada for example, share the same progressive jackpot prize.
This means that all players that bet on the game give a portion of their bets to the jackpot. It also means that all players have an equal chance of triggering the main jackpot prize.
This feature allows the Megabucks slot to be so generous with its payouts.
It was created in 1986 by one of the most influential casino game developers IGT (International Game Technology). When the Megabucks slot first came out, it had an initial base jackpot of $1,000,000.
Megabucks Slot Gameplay and Betting Sizes
The Megabucks progressive jackpot slot machine has a very simple gameplay layout with just three reels, with a $1 coin bet per reel.
You can also find different Megabucks variations with five reels, but these are less common. So, using the example of a three-reel Megabucks slot, you need to bet three coins to be eligible to win the Megabucks jackpot.
By this alone, you can guess that Megabucks requires a solid bankroll, as it can quickly consume a lot of money.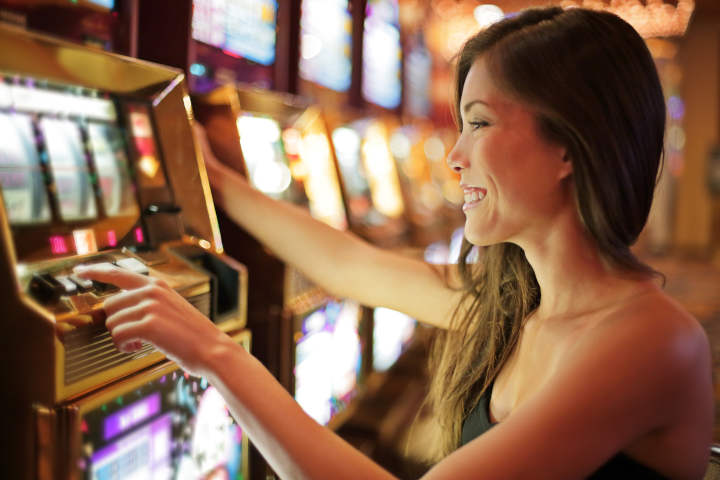 For instance, let's say that an average player plays 600 spins per hour on a Megabucks slot.
With each spin valued at the maximum of $3, it means that you're potentially spending up to $1,800 without getting anything in return.
Considering that, if you don't have a big bankroll or like to play conservatively with your money, the Megabucks slot is certainly not a good pick.
Additionally, each Megabucks slot connected in the wide-area progressive network has its own RNG, so the outcomes aren't affected by any outside factor.
When one Megabucks slot hits, the win is automatically reported to the central station. The central station then resets all Megabucks machines in the same network, and the jackpot ticker starts again.
Do Megabucks Slots Have Bonus Features?
Although the Megabucks progressive slot is one of the most rewarding slot games in the world, it fails to deliver any quality content on the bonus front.
Except for the mind-boggling main jackpot, the classic Megabucks slot game lacks any free spins or other types of bonuses that would provide additional value.
With that in mind, it can't compare with some of the newer and more sophisticated slots.
Moreover, it really falls behind online progressive jackpot slots. This is because these online games are often filled with many extra features or even smaller jackpot prizes besides the main reward.
What Are the Different Megabucks Slot Variations?
The classic Megabucks slot that came out over 30 years ago is the most widespread variation you can find in most Megabucks Nevada casinos.
But, going by the information from IGT's official website, you can find a dozen other Megabucks slots. Here's a quick rundown of all Megabucks variations that run on the same jackpot system:
Megabucks Double Diamond Deluxe
Megabucks Double 3x4x5x Times Pay
Megabucks Wolf Run
Megabucks Red Hot Respin Slots
Megabucks Double Gold Slots
Megabucks Triple Double Stars
Megabucks Double Diamond
Megabucks Platinum Pays
Megabucks Wild Sapphires
Megabucks Crystal Sevens
Megabucks Fire Sapphires
Megabucks 2x3x4x5x Gold
Megabucks Pink Ice
Megabucks Hot Bells
Megabucks Mega Volt Respin
Megabucks Triple Ruby Riches
Megabucks Red, White & Blue
Where Can You Find Megabucks Slots?
If you've found the Megabucks slot machine interesting so far and want to try it, we have some news that could perhaps be bad for you, depending on your location.
Megabucks slots are only available in casinos in two US states, Nevada and California. There are no Megabucks slots elsewhere globally, not even in USA's East Coast gambling capital, Atlantic City.
If you want to play a Megabucks slot in California, you can visit featured Native American casinos that include this game.
Some of the most popular land-based casinos in California that offer Megabucks slots are the Red Hawk Casino and the Gold Country Casino.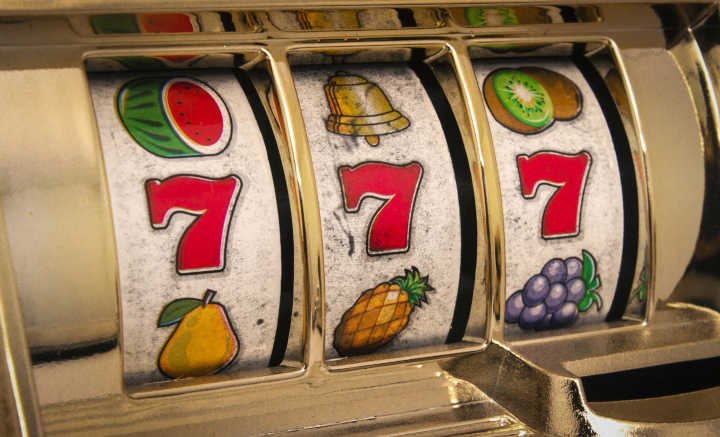 On the other hand, if you live in Nevada or are visiting the state, you'll have many more venues to choose from.
Moreover, IGT has a nifty map feature on its site, where you can find all of the available Megabucks slots in different venues across the state.
In view of this, you can choose from plenty of casinos in Las Vegas and from casinos in Reno, Lake Tahoe, and a handful of other smaller cities.
What is the Megabucks Main Jackpot?
The great thing about the Megabucks progressive jackpot is that it always starts at $10 million. This starting point already makes it a life-changing game.
Add to this that the jackpot grows very fast because many players in Las Vegas' biggest casinos are constantly playing this game, and it comes as no surprise that Megabucks is so rewarding.
It's also important to mention that if you are lucky enough to win the Megabucks slot, you won't actually receive one bulk sum of money. This is because IGT pays out all winners precisely in 25 installments.
Moreover, you get one installment per year. With this in mind, if you win the lowest-valued jackpot set at $10 million, you will get paid $400,000 across the next 25 years.
This is a bit disappointing, as you don't actually get the millions of dollars right away.
On the other hand, you're set for the better part of your life, as you can count on the payments as a wage and not have to work in the future.
How to Check the Current Megabucks Jackpot?
Even though the Megabucks jackpot has been around for decades, the hype around this progressive jackpot slot is still high.
Because of this, IGT smartly decided to implement an online jackpot tracker where you can see what the current Megabucks jackpot is.
This ticker grows in real-time, and watching the jackpot amount grow can be very mesmerizing.
Since 1995, Megabucks has paid out at least one jackpot every year. In some years, there has only been one jackpot winner, but most years saw two to three.
The year 2000 was the best for Megabucks players, as no fewer than six lucky gamblers managed to win the Megabucks jackpot.
The Biggest Megabucks Progressive Jackpot Winners
Over the years, a handful of gamblers have made the news headlines thanks to the unbelievably high jackpot prizes they've won playing the Megabucks slot. To highlight a few, here are the five biggest Megabucks jackpots:
5. $21.3 Million in Caesars Palace, Las Vegas
Starting off our top-five list with a win of over $23 million playing the Megabucks slot, this anonymous winner recorded this life-altering win in Caesars Palace in 1999.
Dropping just $10 into the game and hitting the jackpot on his first spin, this tourist couldn't wish for a better Las Vegas experience.
4. $22.6 Million in Bally's, Las Vegas
In May of 2002, Johanna Heundl, a local pensioner 74 years old, planned to go to Bally's to play some slot games before going out to breakfast.
But, what she couldn't predict was that she would spend only about $170 before she hit a win topping $22 million. At the time, this was the third-largest slot jackpot in history, counting all progressive slot games.
3. $27.6 Million in Palace Station Casino, Las Vegas
Another lucky retiree on the top-five list, this lucky lady won a record-setting progressive jackpot of over $27 million.
While she didn't want to reveal her identity, the lucky winner declared that she only intended to spend around a hundred dollars, but spent three times as much before landing the win. At the time, this was by far the largest progressive jackpot win in the world.
2. $35 Million in Desert Inn, Las Vegas
The second-largest Megabucks progressive jackpot ever went to a 37-year-old waitress in Las Vegas, called Cynthia Jay Brennan.
After celebrating her boyfriend's mother's birthday at the Desert Inn, she decided to test her luck by playing the Megabucks slot.
Spending less than $30 and playing fewer than ten spins, Cynthia triggered a $35 million jackpot that changed her life forever.
1. 39.7 Million in Excalibur Casino, Las Vegas
The most impressive progressive jackpot anyone has ever won playing the Megabucks slot machine occurred in the Excalibur Casino in Las Vegas back in 2003.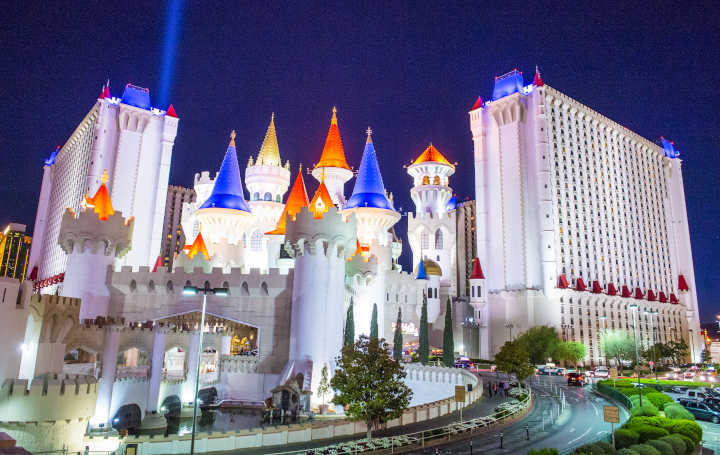 The lucky winner spent just about a hundred dollars before they triggered this massive payout.
This is not only the biggest Megabucks jackpot ever won, but the largest jackpot in gambling history, both in land-based and online progressive jackpot slots.
The Megabucks Curse – A Prevailing Belief
As Megabucks is arguably the most popular progressive slot in the world, it has also become a subject of many urban legends over the years.
Some of the most prevalent ones center around the unlucky fates of those who won this jackpot.
That said, most of these stories have proven to be fabricated tales and only rumors falsely spread in the gambling community.
However, there was at least one person whose Megabucks jackpot winnings were ruined by her untimely accident.
Cynthia Jay Brennan, as we mentioned above, won the second-largest Megabucks jackpot, valued at $35 million. A couple of months after this amazing event, Cynthia was hit by a drunk driver.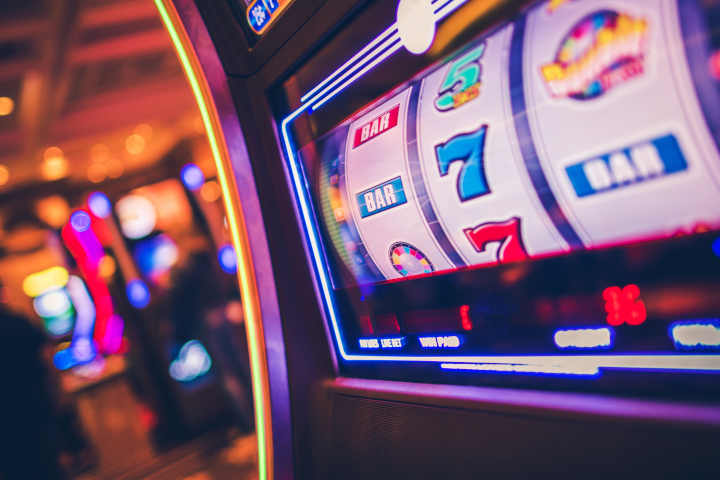 Her sister, who was with her at the time, died at the place of the accident, while Cynthia was left a quadriplegic for the remainder of her life.
Apart from this particular example of the "Megabucks curse," there are also myths about how IGT chooses the winners deliberately.
There are legends of casino employees hitting the jackpot and then being refused payouts or even underage gamblers who won the jackpot but could not claim their winnings.
Nonetheless, while there may be a few true rumors, nearly all are figments of gamblers' imagination.
And, what makes these myths and legends so popular is that we'll never find out what's true and what's fiction.
What Are the Odds of Winning a Megabucks Jackpot?
The odds of becoming a Megabucks progressive jackpot winner aren't that favorable. What's more, they are terrible by most progressive jackpot game standards.
To be precise, you have about a one in fifty million chance to win.
This is because the odds of getting the elusive Megabucks symbol on each reel are 1 in 367. Multiplied by the number of reels and the chance of the symbol appearing on every reel simultaneously, you get such a staggering number.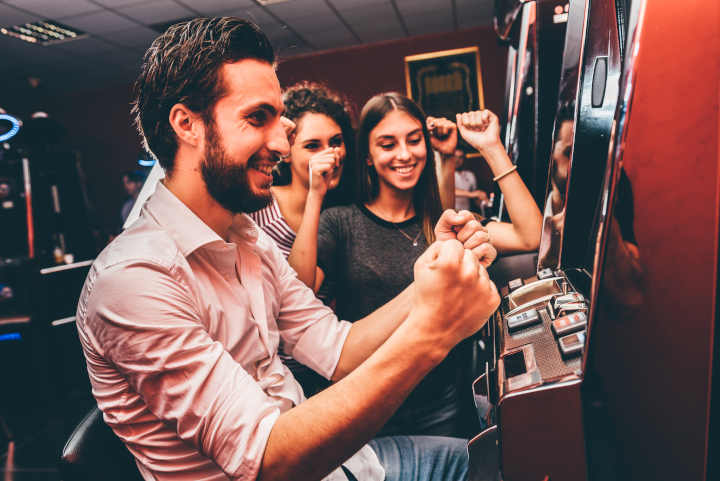 While such a minimal winning chance may seem unrealistic and unfair, it's simply the nature of the game.
As the Megabucks slot has a massive starting jackpot, it pays in quality, not quantity.
So, the reality of the situation is that a lucky few players will win life-changing amounts, while the vast majority of gamblers will walk home completely empty-handed.
This aspect of the game is crucial to remember if you want to play it. Sure, you'll have fun and potentially play for a huge amount of money, but most likely will walk out of the casino with less cash than you walked in with.
Should You Play Megabucks?
Finally, after going through the history of this slot and covering all of its most important aspects, features, and biggest payouts, there's only one question left to answer.
Is the Megabucks slot machine a good choice for gambling enthusiasts?
The short answer is that it primarily depends on why you're playing this slot. That said, here's a bit of a longer one that will hopefully help you decide whether this game is right for you.
If you're playing for fun and want the excitement of potential life-changing wins, there's nothing wrong with having fun and spending a limited amount of money doing so.
However, if you want to be a serious slot machine player and chase progressive jackpots, Megabucks isn't the best choice.
It can quickly eat up all of your money in a short time. Plus, with the winning odds being so far-fetched, it's simply not a smart financial decision.
For example, the odds of dying in a tornado are between 1 and 5 million and 1 and 13 million.
So, no matter where you live, you're at least four times more likely to get caught up in a tornado and die than to win a Megabucks jackpot.
This puts the game into a perspective and highlights the importance of playing it responsibly.
Lastly, remember that you need to put in $3 per spin. And, as we've discussed above, this can rack up to huge amounts in just an hour's worth of gambling time.
Of course, you can play with the $1 bet per spin size, but then you'll be ineligible for the jackpot.
With all of these factors in mind, it's up to you to decide. If you choose to play the Megabucks slot machine, make sure to have a dedicated bankroll and a set loss limit.
In that case, we also wish you luck and hope you find your way onto the list of the Megabucks slot machine winners!